1

Dragon Necklace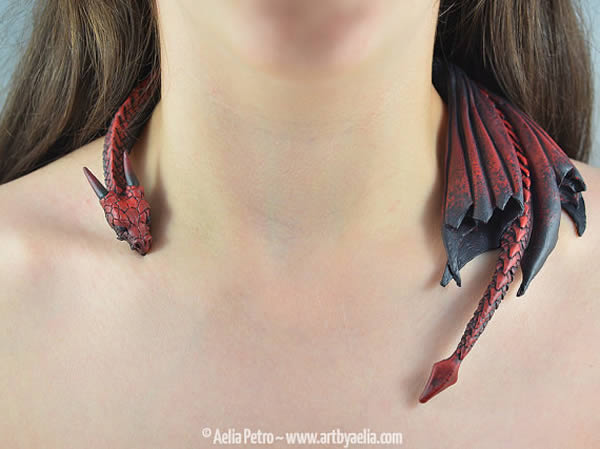 My favorite GoT character is Daenerys Targaryen, badass queen, and owner of a amazing dragon necklace. Thanks to Etsy seller Art by Aelia, you too can have a custom-made dragon necklace of your very own.
2

(live) Fur Necklace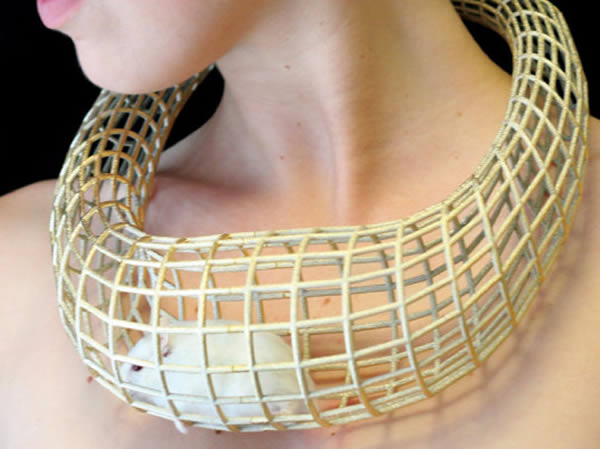 Student designer Cecilia Valentine has an innovative way to wear fur — while it is still alive. At the Rietveld graduation show, the designer showcased her living wearables, where furry pals were worn as part of a series of accessories. Called "Fur is Alive," the line brings attention to the mortality of the fur industry while showcasing the natural beauty of each animal in a three-dimensionally printed design.
3

Mushroom Necklace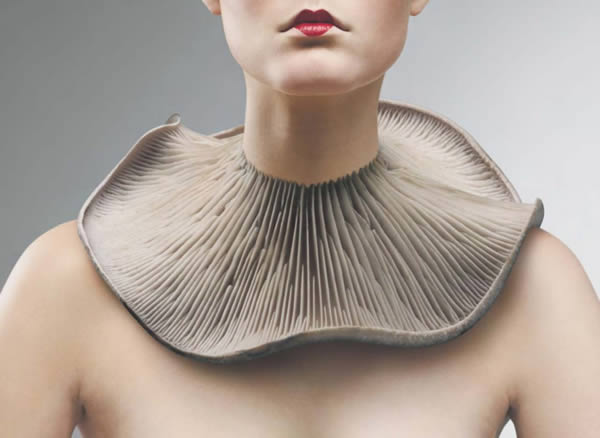 Mushroom necklace by Harvey Nichols.
4

Spaghetti Necklace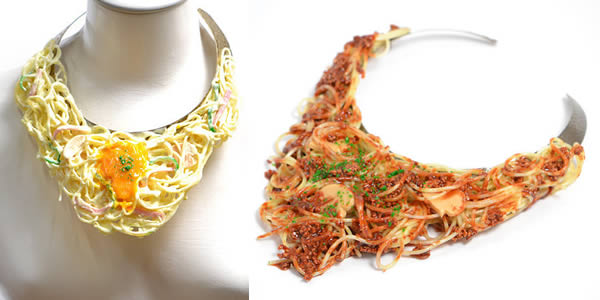 Just in time for the holidays, Japanese fake food manufacturer Hatanaka has ventured into the accessory market.
The company has been making fake food for restaurant displays since 1965, and now they're trying to increase profits by selling their very real-looking food as accessories. The extensive collection is a glorious mash-up of food and fashion, and the offerings range from banana barrettes and red pepper earrings to full-on meals that you can wear around your neck. If you want in on the trend, you can order any of the items (which range from about $15-$70) here.
5

Celebrity Charms And Necklaces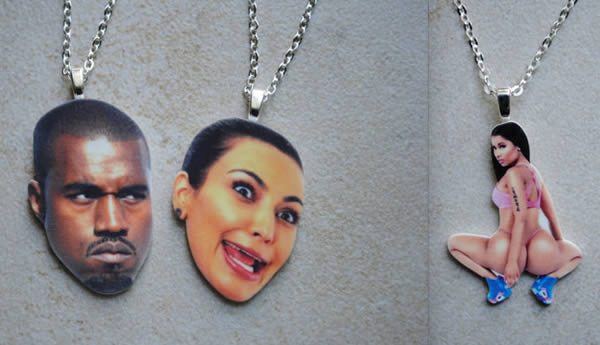 If I were to tell you that you could now wear Kanye West on your neck, would you do it? What about a crying Kim Kardashian? Or a poop emoji?
I hope you've already chosen which one, as Raquel Benjamin's unique creations are all perfectly and equally amazing. The imaginative crafter likely thought that digital versions of celebrities and emojis were too basic and started designing the jewelry, which you can order, on ShopBenji, Benjamin's Etsy store.
From Nicki Minaj's bum to the "doing my nails" emoji, Benjamin embraces all of pop culture's current creations by turning them into wearable art. She not only recreates pop icons as charms but also chooses photos with hilarious expressions and iconic moments from appearances and paparazzi photos.
6

Dog Walker Statement Necklace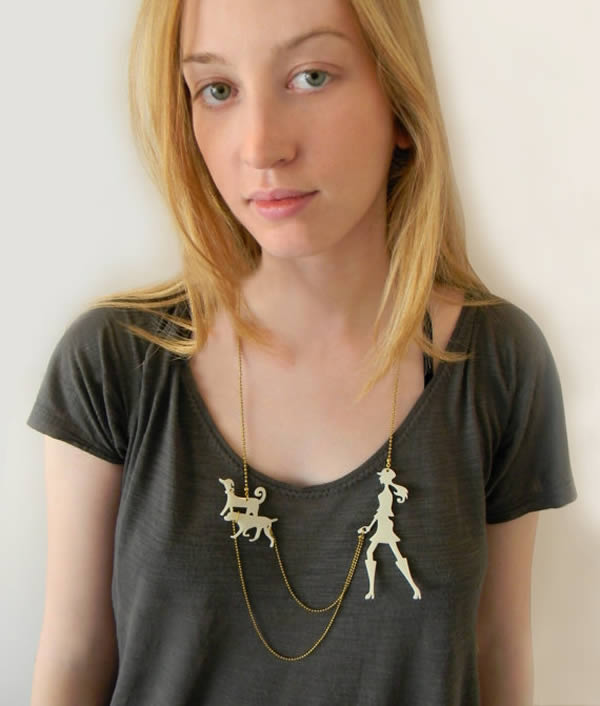 For all the dog lovers out there, this fabulous necklace is made with a laser cut technique from perspex (plexiglass). It comes in various colors including red, black and ivory.
7

Your Favorite Book On A Necklace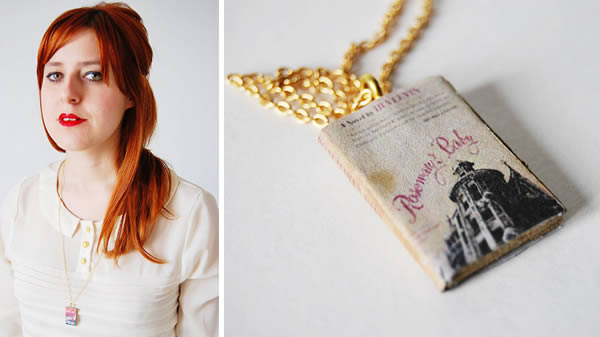 Etsy seller Bunnyhell handmakes lovely charms that hold miniatures of the book of your choosing. From Rosemary's baby to Lolita, you can have any tome you want.
8

Pizza Holder Necklace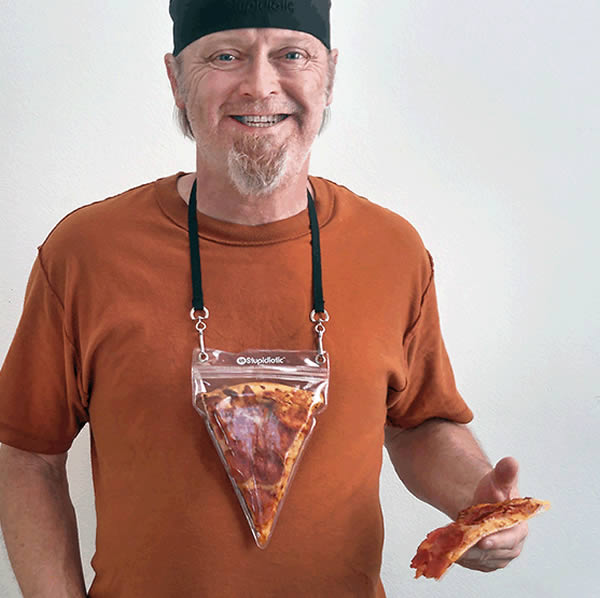 Are you one of those people who loves pizza so much that you wish you could have it with you all the time? Well, the people over at Stupidiotic have answered your pizza-loving prayers with the Portable Pizza Pouch.
It's a durable pizza-shaped ziplocked bag with a lanyard that allows you to store and wear a slice around your neck safely. For just $8 plus shipping and handling, this modern necklace can be all yours. Now you can keep pizza literally close to your heart.
9

Diving Pendant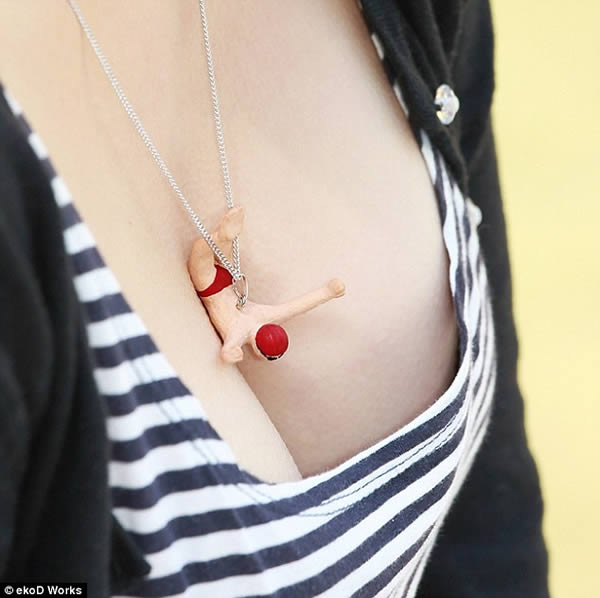 In 2014, a designer launched a line of cheeky jewelry for women with ample assets. In an attempt to inject some humor into the way jewels adorn the body, the line of necklaces depict tiny figurines enthusiastically "diving" into the wearer's cleavage. While one diver model appears to be free falling at will, others seem to be carefully lowering themselves down a rope while still others climb down the chest.
10

Zombie Stitch Necklace
You'd lose your head if it weren't stitched on. Thankfully, Etsy seller Kerri McAlprin has solved that problem with this clever necklace.