1

The bride who is selling her wedding dress on eBay to fund her divorce from a "cheating scumbag"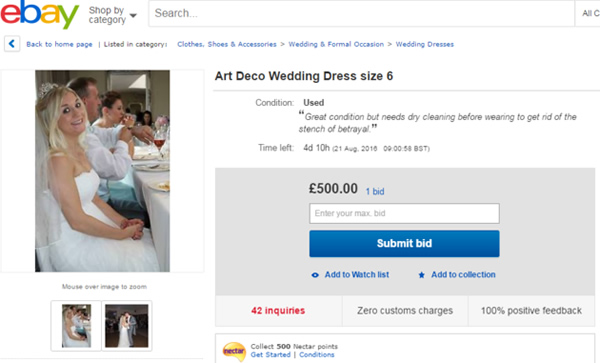 English blogger Samantha Wragg got married in 2014, wearing a beautiful designer wedding gown. Eighteen months later, she discovered her new husband was cheating on her, so she's selling the dress on eBay to pay for the divorce.
Wragg claims the dress in "great condition, but needs dry cleaning before wearing to get rid of the stench of betrayal" — the starting bid is £500
She had no luck selling the dress until her brother suggested that she "make it funny." Now, the listing has gone viral. Very viral. So far, the dress has received 250 inquiries and 75 bids, and she may come out of this mess with a little cash.
2

The woman who got revenge on her cheating husband by selling their house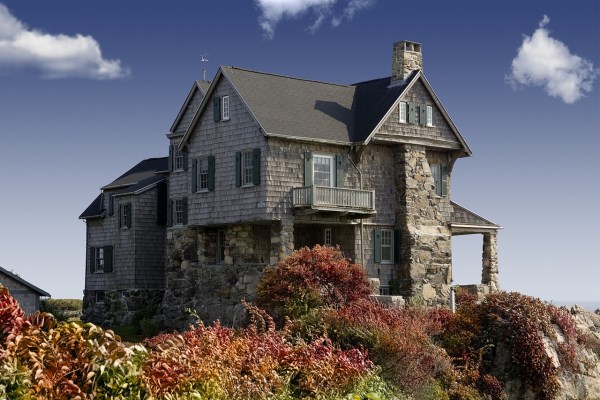 A wife who allegedly caught her husband cheating took revenge by selling their house while he was away on a business trip. Craig Arnold came back after two weeks to find the locks on their home had been changed and all the lights still on at 11 pm. He thought it was strange —  his wife Laura was normally in bed by then. When a 21-year-old man opened the door, it dawned on him that a group students had taken over the home. His wife had sold the property.
Laura, 42, found a message on his phone from a woman in New York promising to give him a sexy welcome when he arrived. She wasn't going to let him get away with it and decided to sell the house as quickly as possible. Her parents had helped with the deposit and the mortgage, so she didn't need her husband's okay to put the property on the market.
"I noticed all Laura's furniture was gone, but the chairs and tables I'd inherited from my late father, plus my set of golf clubs and vintage radio — which Laura always hated — was sitting on the kitchen table in all its glory," Craig said.
3

The scorned woman who sold her ex-husband's half of a trip to Bali on eBay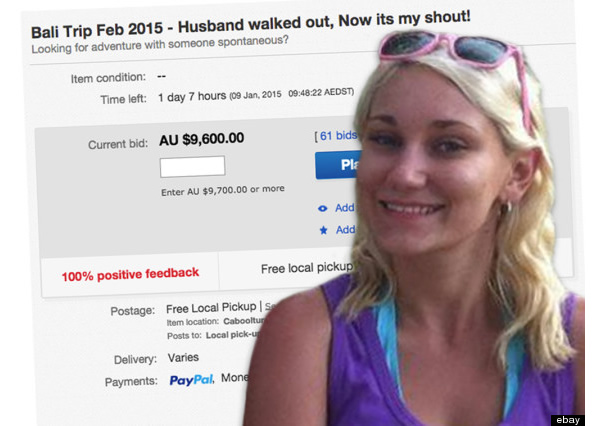 An Australian woman whose husband walked out on her is getting her sweet revenge — by selling his place on a luxury trip to Bali on eBay.
Sarah-Jane Bell had booked a surprise trip for her and her husband in early 2014, but when she returned home to find he had left her, she started looking for a new travel partner. She explained on eBay: "My husband decided to pack up and call it quits, leaving a note on the bed when I returned from work. The rest is history, and that's why I have opted for the exciting option of none other but to AUCTION the return flight and accommodation with myself right here!"
The listing includes Brisbane to Bali flights and a hotel stay. There's no catch — she just wants a travel companion and someone to make "everlasting memories" with. "Please be mindful that this is not a vacation to get sexed up in any way, shape or form," she added. "This is purely platonic. Yes, I may be single. However, there is no guarantee that anything will come from this trip."
4

The man who got revenge on a cheating ex by selling Radiohead tickets with the condition of posing "for flirty photos"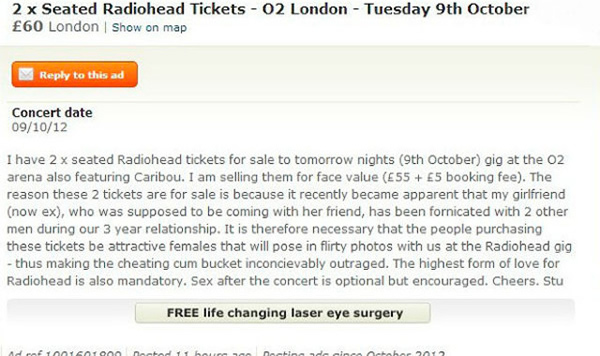 A man's attempts to get revenge on his cheating ex by selling her Radiohead tickets has gone viral.
The fan posted an advert on Gumtree for two tickets to the band's gig in London. The ad read: "The reason these two tickets are for sale is because it recently became apparent that my girlfriend (now ex), who was supposed to be coming with her friend, has been fornicated with two other men during our 3-year relationship. (sic) It is, therefore, necessary that the people purchasing these tickets be attractive females that will pose in flirty photos with us at the Radiohead gig." He finished the message by adding, "The highest form of love for Radiohead is also mandatory. Sex after the concert is optional but encouraged."
The notice went viral after being tweeted by Breaking Bad star Aaron Paul, who also was at the concert. He said: "Whoever this guy is please find me at Radiohead!! I MUST hang out with you!"
5

The woman who got the best revenge on her Batman-obsessed cheating ex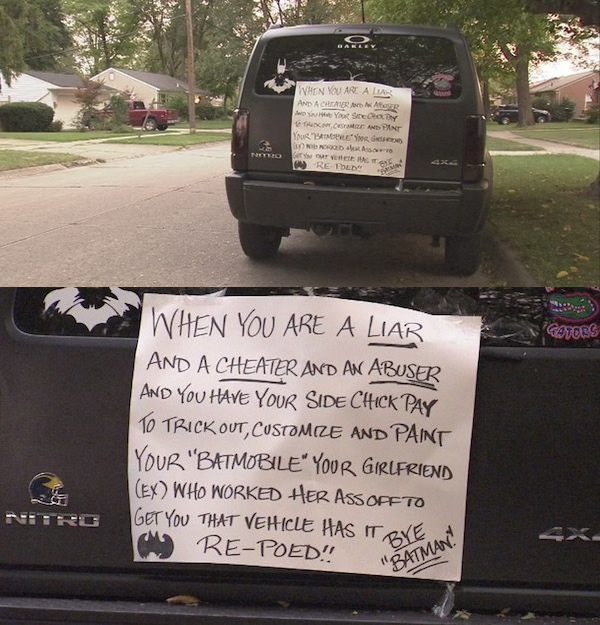 Michigan's Amy Estrada is not one to be messed with. The woman found out her boyfriend had been cheating on her, so she moved quickly to hit him where it hurts.
The Batman-obsessed cheater souped-up his Jeep to be Dark Knight-themed. The 2007 Dodge Nitro was bought by Estrada for her ex because she "thought that he was going to love me forever." It's now going for the bargain price of $15,000. "If you are a Batman freak, this is the Batmobile for you. It is in my name, but I got it for my ex, who turned around and got all the extras paid for by his side chick. I need to sell this Nitro; I cannot afford to keep it, nor do I want to look at it anymore." A lot nicer than the note on the car itself.
6

The woman who posted an ad for a secret yard sale of her cheating husband's possessions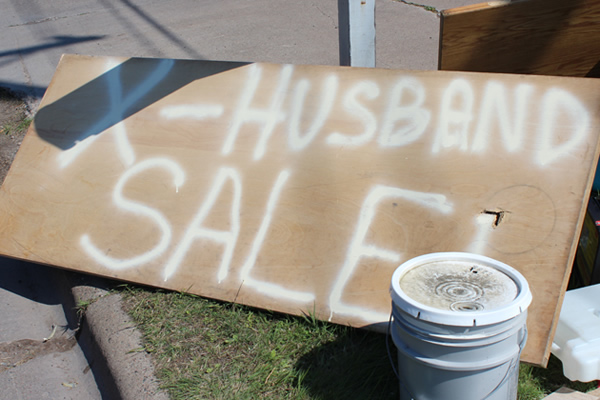 A Vancouver Craigslist ad for a "huge ass estate sale" posted in 2013 piqued the interest of locals, less for the items being hawked than for the reason — the seller's husband was cheating on her, and she was secretly getting rid of all his stuff.
"Last minute spontaneous estate sale," read the ALL-CAPS ad. "Husband left us for a piece of trash. Selling everything while he is gone this weekend with his floozie." While the woman may have lost her husband of ten years, she was holding on to her sense of humor for dear life.
Among the items up for grabs — his favorite red leather theater seating sofas and "tools which he didn't have a clue how to use." A brand new sliding glass door "that he never got installed" also went.
7

The woman who did a strip show sale of her ex's clothes
Getting revenge on a cheating ex is priceless, but a Florida woman took it to a whole new level while making a few bucks at the same time.
After discovering that her beau had been cheating on her, a 26-year-old Boca Raton woman named Taylor started selling his belongings on eBay and on her website, MyExBoyfriendsCloset.com, with racy pictures of her meant to make him suffer just that little bit more.
And why is she posing half-naked in pictures with the items she's selling? "He preferred that I be a lot more conservative and didn't like for me to dress sexy," she said. "Now I'm saying, 'Ha, ha, you don't have a say-so anymore.'"
8

The man who got revenge on cheating fiancée by selling her $33,000 ring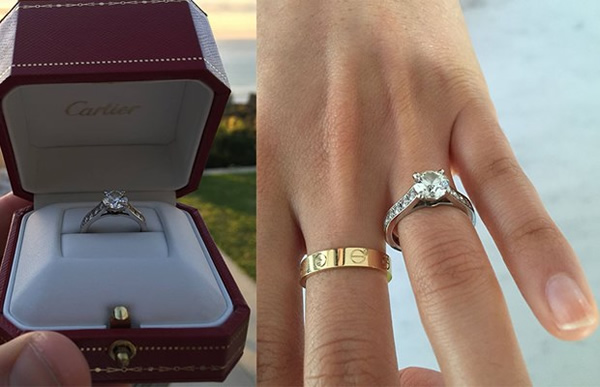 An Aussie man is getting revenge on his cheating fiancée by selling her expensive Cartier engagement ring. He discovered she was sleeping with her ex just one week after he proposed and immediately called off the engagement. He then took to Facebook to sell the ring, along with a $5,000 drop in price.
All is well that ends well — he claims to have met someone else and says he is happier than ever.
9

The man who sold all of his ex's clothes and car on eBay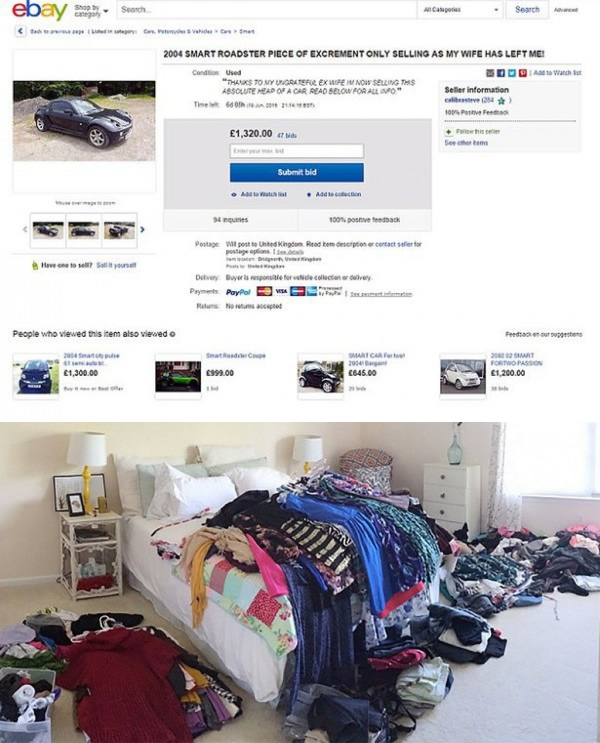 An angry husband recently made headlines for selling his "cheating wife's belongings" online, after she reportedly ran off with someone who "looks like Beppe from Eastenders."
The anonymous man, who goes by the handle Calibristeve, listed piles of clothing, shoes and even a black Smart car on eBay. Describing the collection as a "complete lot of possessions belonging to my cheating ex w***e of a wife," the scorned lover revealed that he plans to use the proceeds to commission the services of prostitutes in his marital home, and buy enough Scotch whisky to drink himself into a coma.
Bidding for the clothes and shoes had reached £185 before the man claims eBay took his ad down due to profanity used in the description. The 2004 Smart Roadster, which he describes as an "absolute disgrace of a car, the only thing of any value I have left after my darling ex left me in ruins" and a "ridiculous piece of German engineered campness [that] would ideally suit any hairdresser/florist or person with little or no dignity," had fetched over £1,400 at the time of this writing.