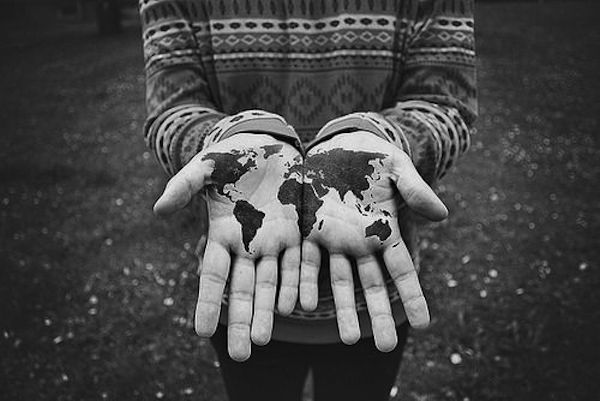 With this tattoo design (as the song says), you've got the whole world in your hands.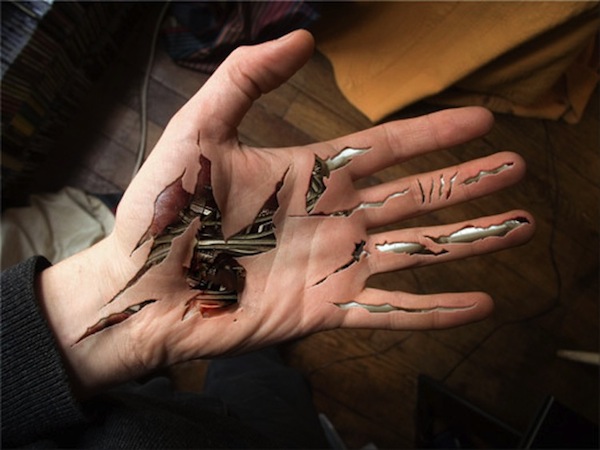 A tattoo for the Terminator in you.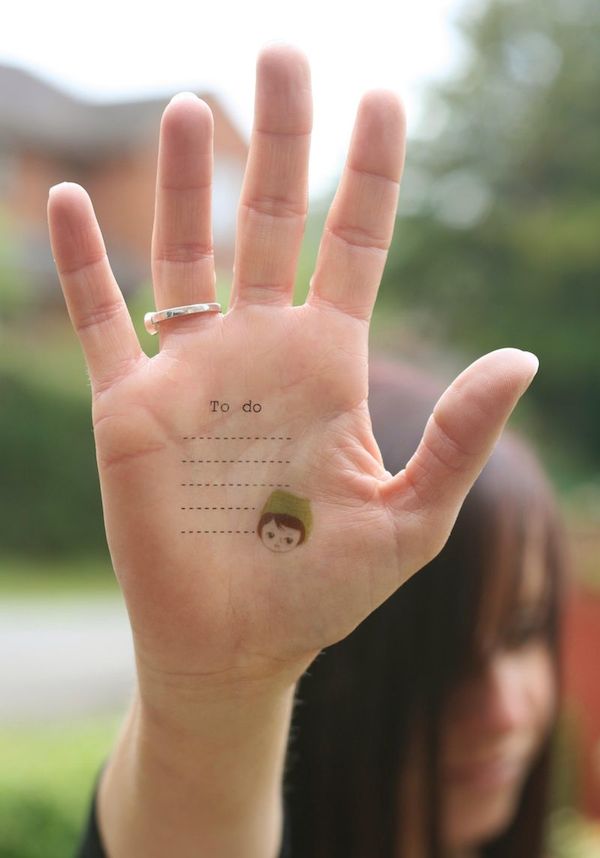 To help make that on-the-spot to do list a little more organized.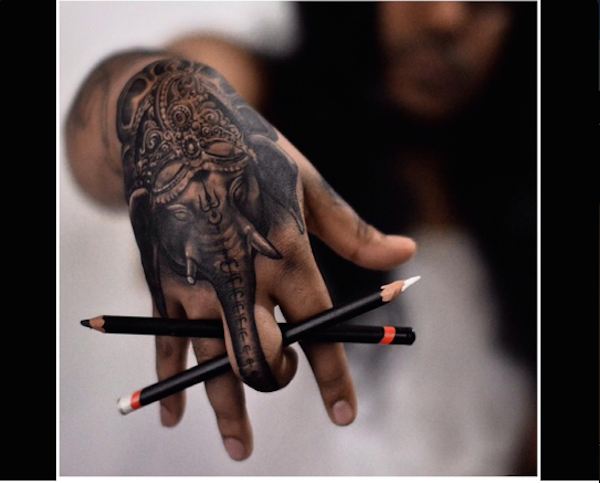 Let that elephant help you hold those weighty pencils.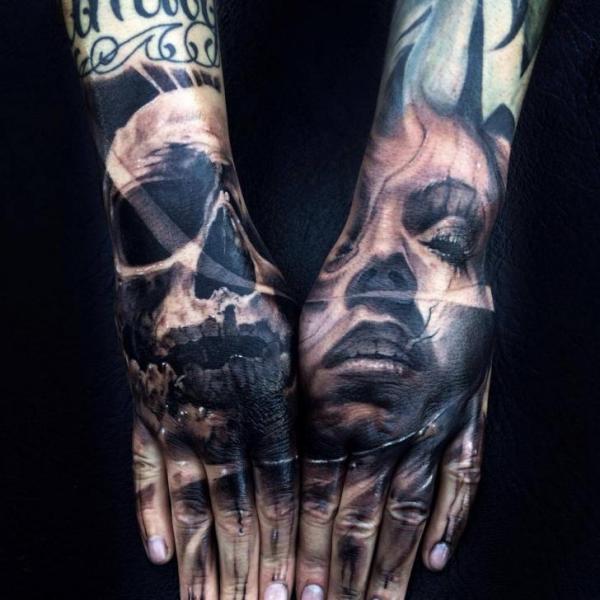 Buck finger tattoo with the antlers spreading out onto the hand by Jean Le Roux.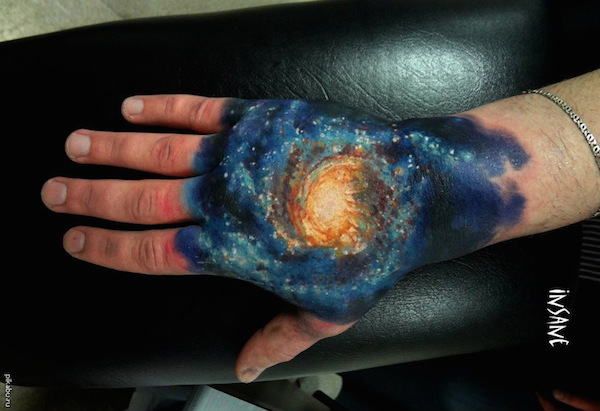 The mark of a guardian of the galaxy. Artist: Insane, courtesy of @TattooistArtMag.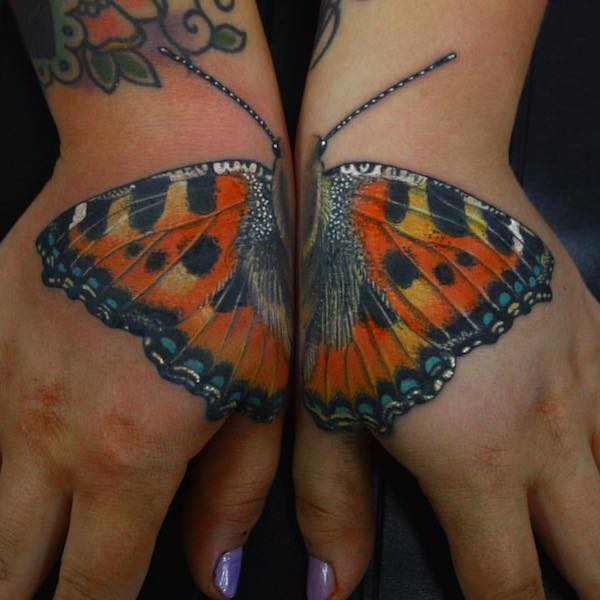 Colorful matching butterflies by Antony Flemming.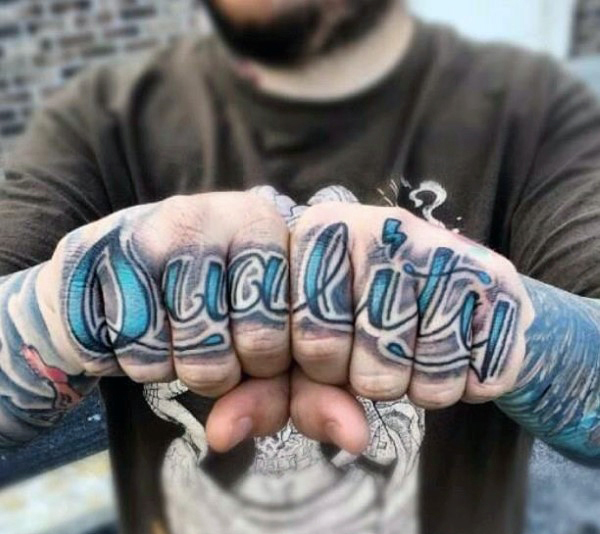 This knuckle tat is a sign of quality — literally.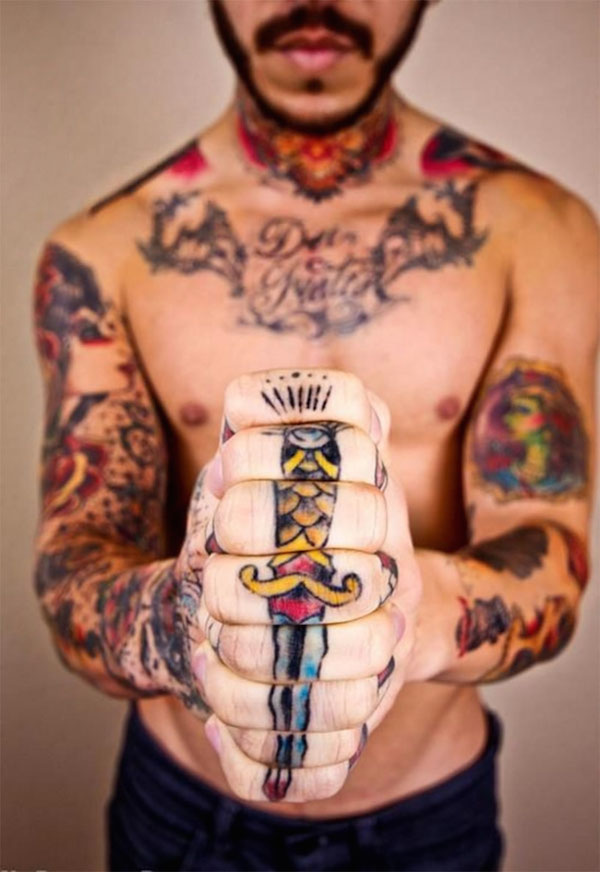 Skull & clock hand piece done by Greg Nicholson.
A tree whose roots wrap around your fingers.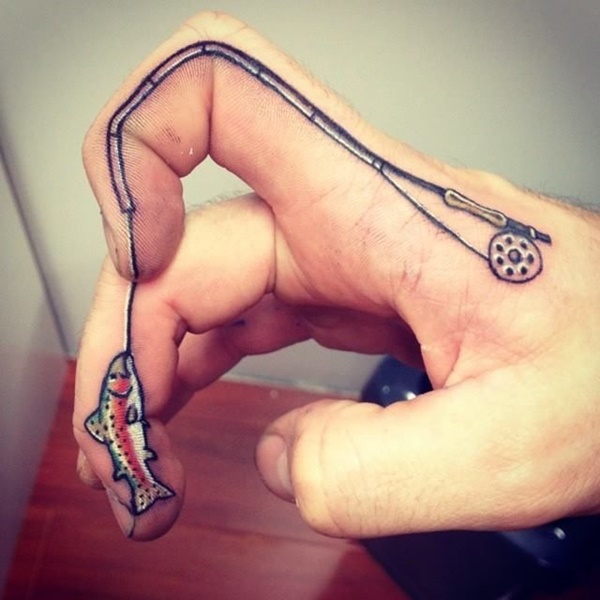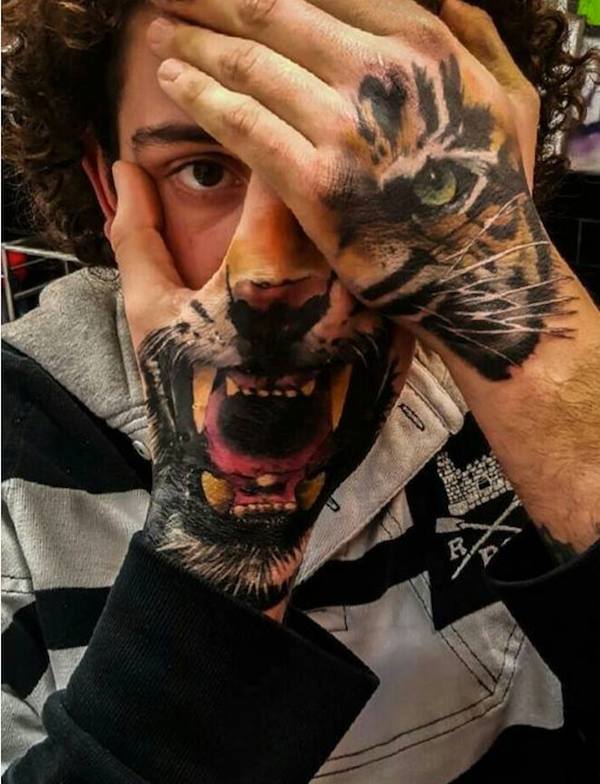 2/3rd's of a tiger's face.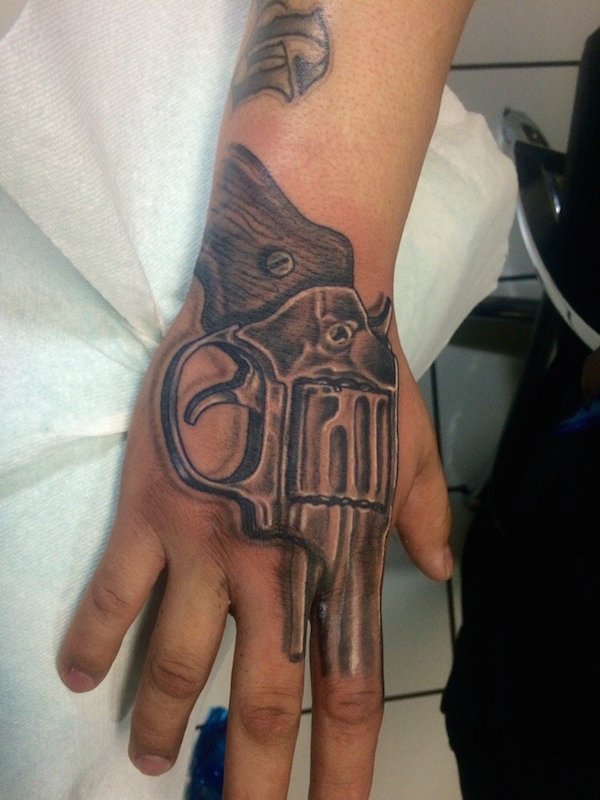 Handgun by Rico at Redwave Tattoo And Art Gallery, Fresno.