At the end of the track in Glacier Point, Yosemite National Park.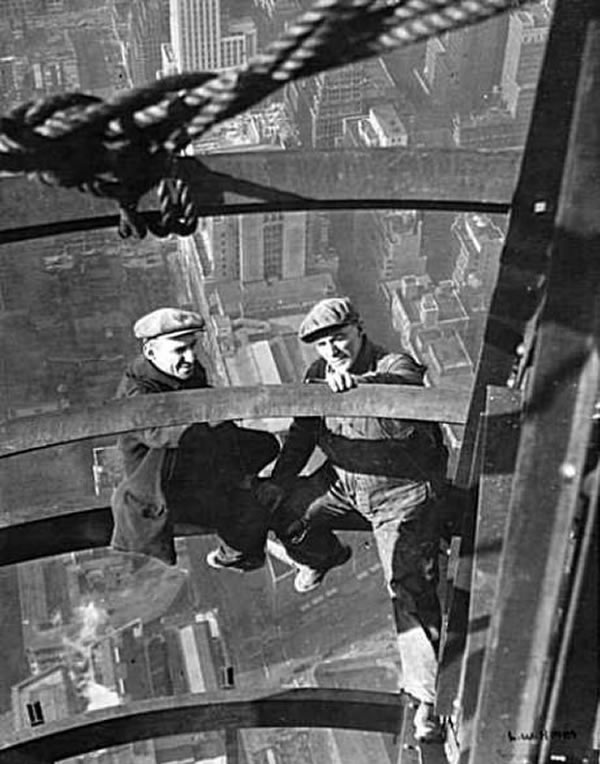 New York construction workers.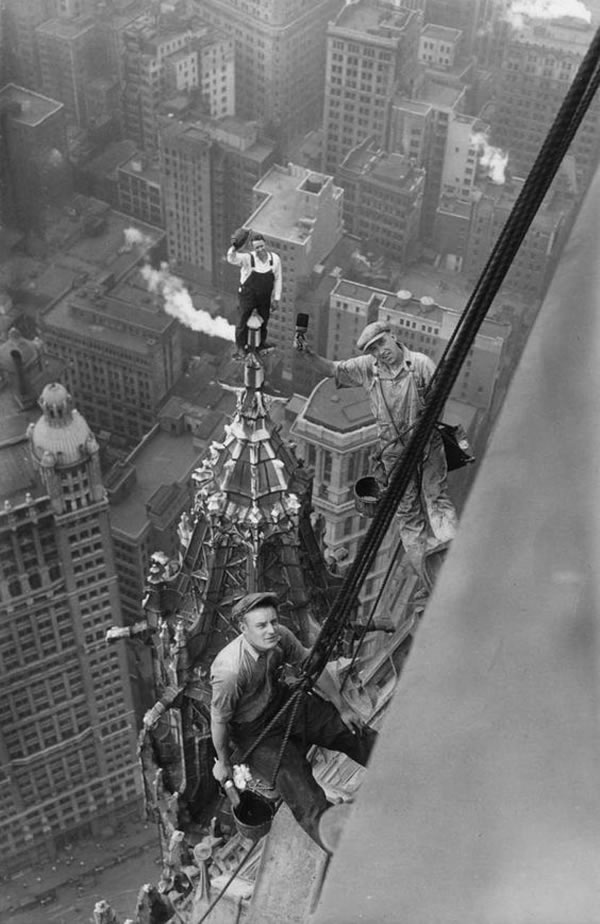 Working like acrobats at high altitudes, Woolworth Building, New York, 1926.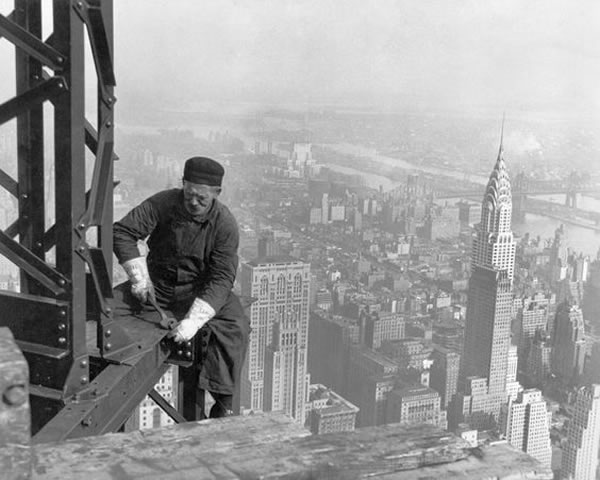 New York construction workers at insane heights.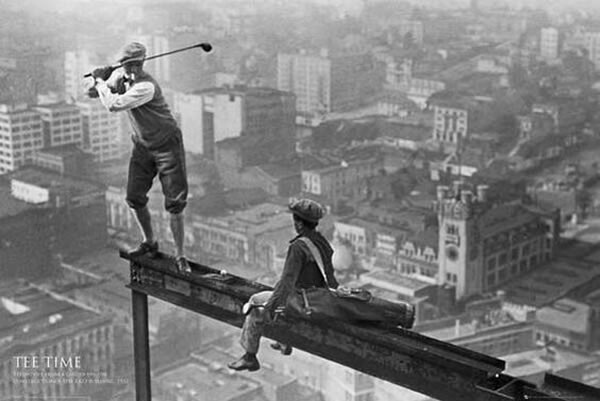 Workers pictured fooling around as they built a New York's skyscraper in 1932.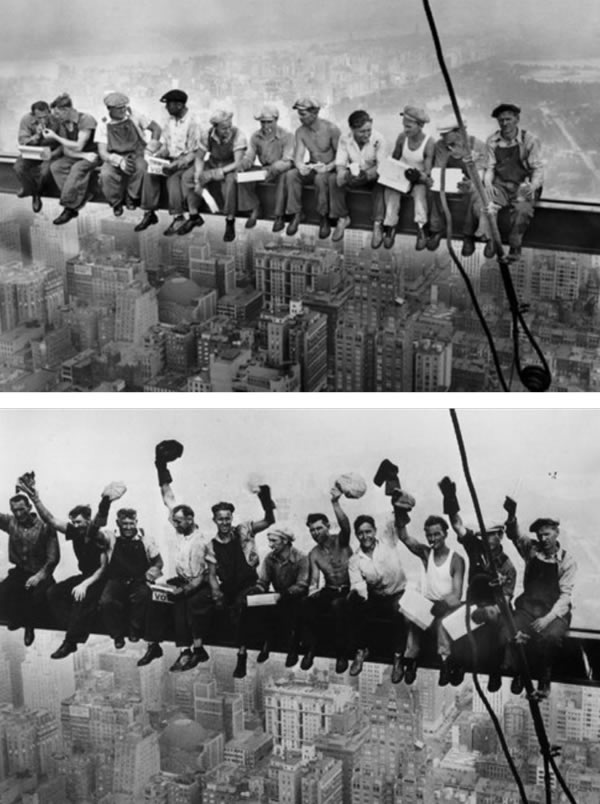 Construction workers eat lunch atop a steel beam 800 feet above ground, at the building site of the RCA Building in Rockefeller Center in New York, on Sept. 29, 1932. Also, check out the previously unpublished version of the iconic photograph.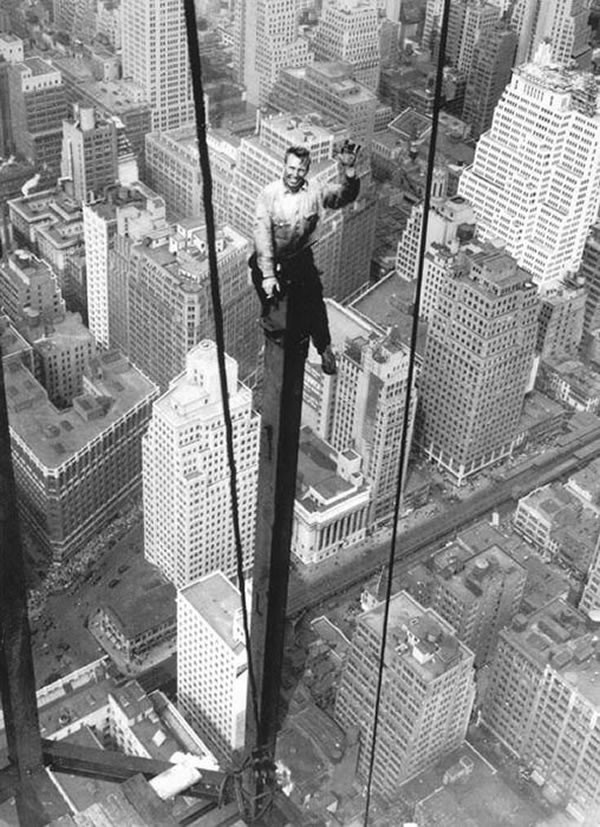 A construction worker in New York City, 1930s. Not a lot changed over the decades—check out next image.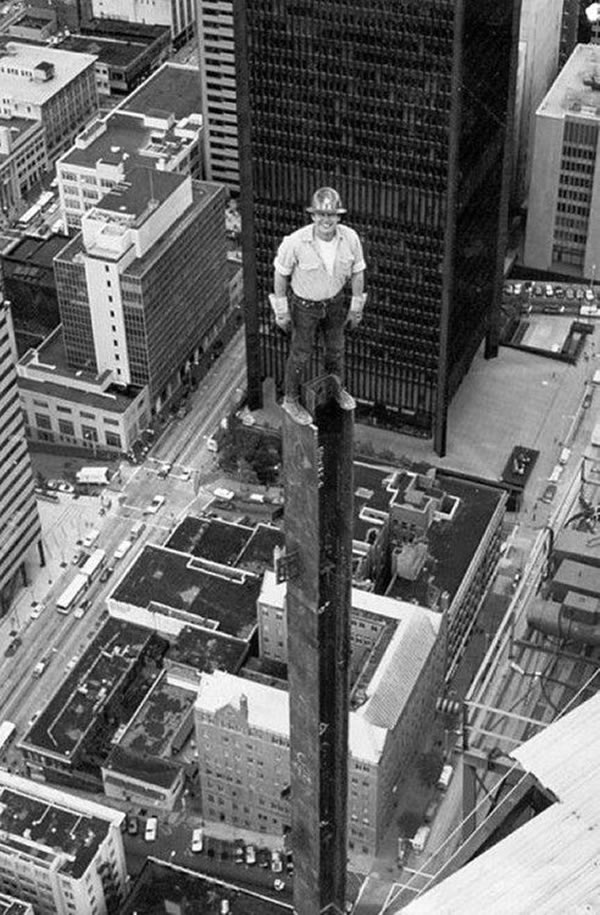 This is the most recent photo in our list. This man's hourly wage was $15.51.
The Empire State Building. Five men died during its construction, from 1929-1931.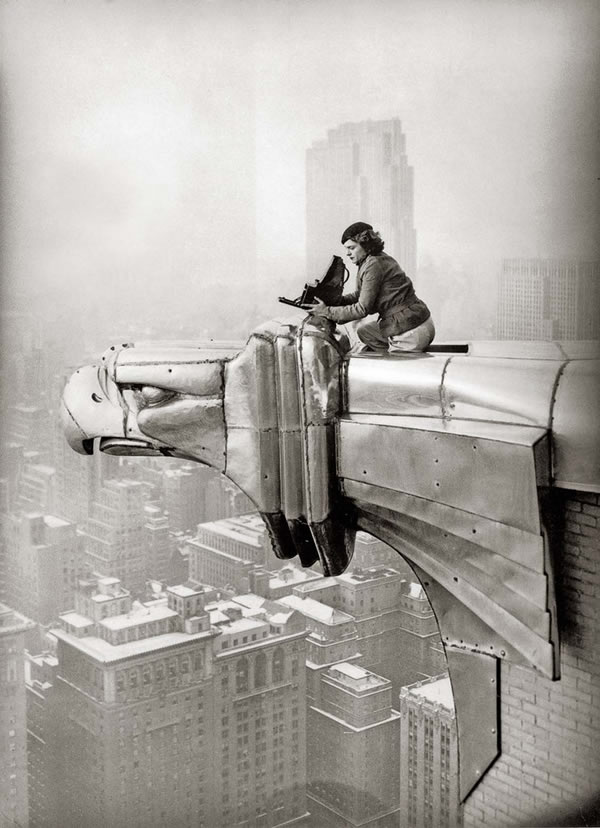 Photographer Margaret Bourke-White on the Chrysler Building, 1935.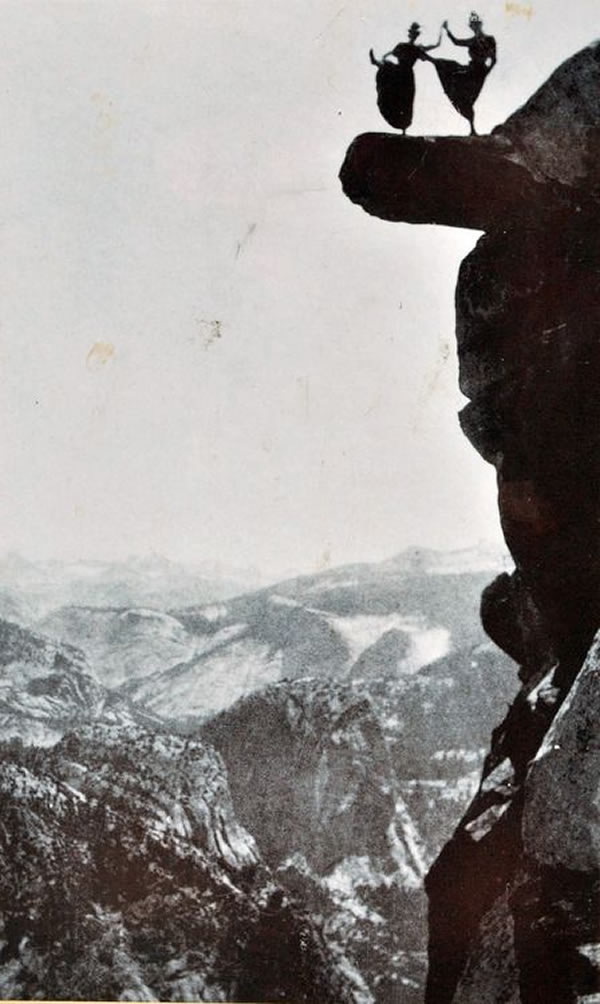 Dance on Overhanging Rock, Glacier Point (1900). Kitty Tatch and Katherine Hazelston were waitresses at Yosemite National Park hotels. Photo by George Fiske.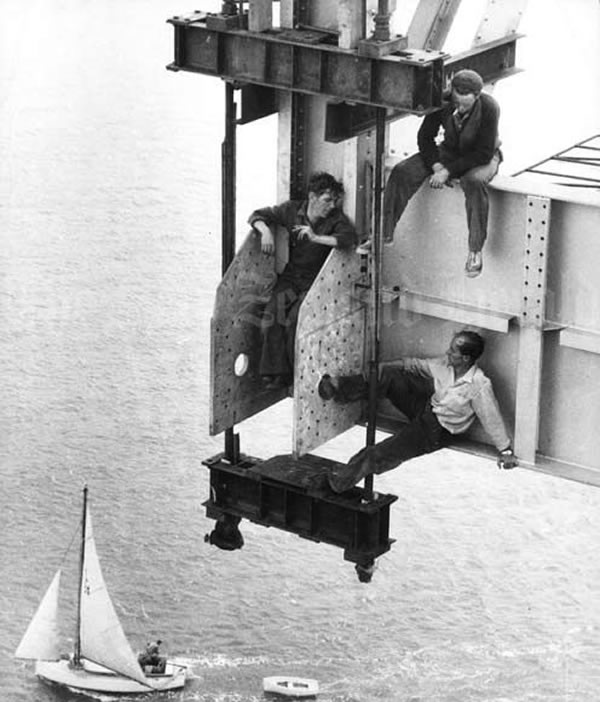 Auckland Harbour Bridge workers.