1

The yoga twins whose fight behind the wheel caused their fatal crash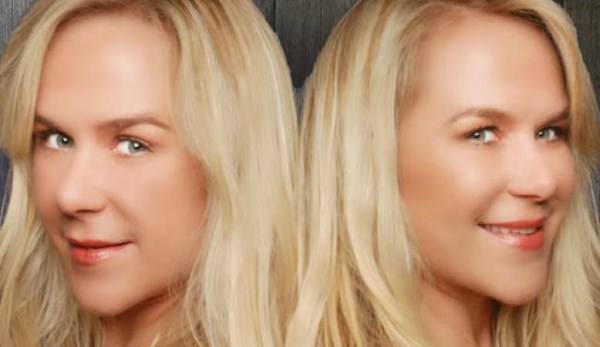 Identical twins Alexandria and Anastasia Duval owned Twin Power Yoga in Palm Beach, Florida. They were as close as sisters could be—they lived together, played together and often finished each other's sentences. But, after a reality TV project fell through, they descended into spiral of business failures, debts, arguments and drunken run-ins with the law that all came to a tragic end in May 2015, when their SUV plunged off a 200-foot cliff on a rocky shore in Hawaii during what was described as a hair-pulling fight over the steering wheel. Anastasia, 37, was killed, and Alexandria was arrested and jailed on second-degree murder charges, accused of deliberately causing her sister's death.
The twins had been fighting and drinking earlier on the day of the crash. A roadside witness told police that he heard a woman screaming in the vehicle and that the passenger was pulling both the driver's hair and the steering wheel.
After the crash, Alexandria was rushed to the hospital in critical condition and later arrested for murder. However, during a pretrial hearing, a judge ruled that she should be released, and the case dismissed. Her lawyer said that there were other possible explanations for the wreck, "specifically that the passenger grabbed the wheel and caused the fatal crash."
2

The twins who attacked an Amish community
Authorities are still piecing together a motive for the actions of Daniel and Caleb Tate, 22, who allegedly spent their 2016 winter break from college attacking their local Amish community with various explosives.
While home on break in Cochranville, Pennsylvania, the twins set off bombs in five separate locations, including a produce shed, a pump shed, and a "phone shanty" (the Amish don't allow phones in their homes). Luckily, there were no injuries in the attacks.
The Tates face counts of arson, possession of explosive devices, conspiracy, and theft, among other serious charges. Both brothers are currently out on bail and have been fully cooperative with authorities.
3

The brothers who lived alongside their mom's rotting corpse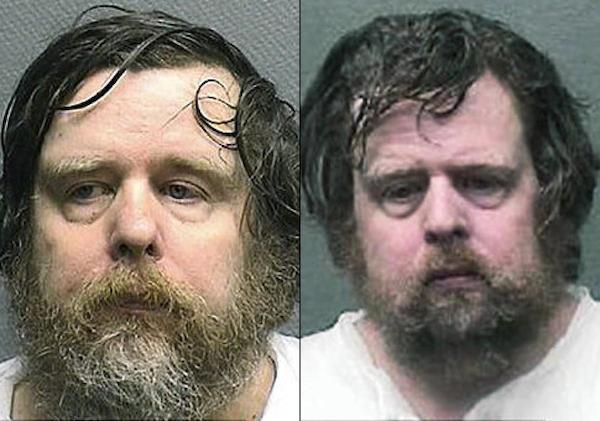 In 2011, brothers Edwin and Edward Berndt, 48, were arrested for the murder of their mother, Sybil Berndt, 89.
The Berndt's claimed they were watching TV when their mother "came in ranting and raving" and slipped. They told police they decided to leave her there to die because they couldn't afford a burial or ambulance.
Cops found her face down, without underwear in a nightgown pulled up under her arms. She had been dead several months and was covered in bugs.
A Harris County, Texas grand jury refused to indict the brothers—they were deemed incompetent and have since been placed in an assisted living facility under the guardianship of a relative.
4

The inseperable twins whose destructive bond ended in death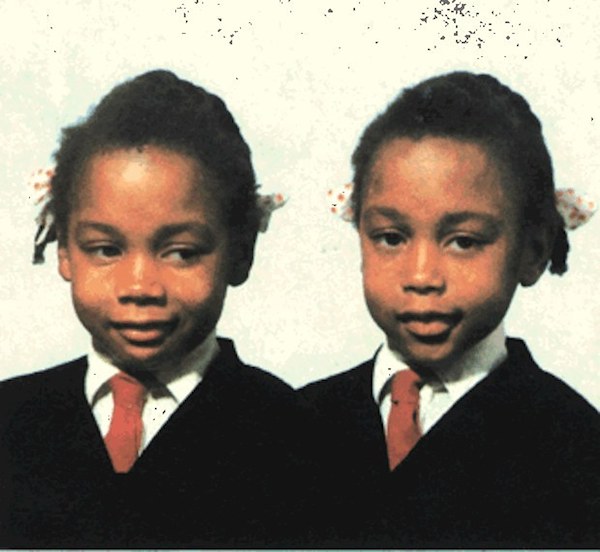 Sisters June and Jennifer Gibbons (dubbed "the Silent Twins") spoke their own language, became criminals and repeatedly tried to murder each other.
As the only black girls in their small Welsh town, they felt ostracized at a very early age and spoke only to each other. But the girls kept countless journals full of individual feelings of being tormented by each other and expressed desires to gain independence by killing off the other sister. The twins also took up crime. They turned to theft and arson because, as June wrote, "No friends. Nothing else to do. Nothing to fill the cold hour."
Their fantasies of hurting each other became reality. Jennifer strangled June with a telephone cord. June tried to drown Jennifer in a river. But they remained inseparable and later forgave each other for their transgressions. When they were caught burning down a barn in 1982, they were diagnosed as psychopaths and sent to the Broadmoor psychiatric hospital.
When they turned 29, the girls made a pact that one of them had to die for the other to survive. On the day of their release from Broadmoor, Jennifer suddenly died due to an inflammation of her heart. The exact cause remains unknown.
Since her sister's death, June has lived a quiet life near her parents in Wales. She's no longer monitored by psychiatric services and has sought to put the past behind her.
5

The notorious twins who ruled London in the Swinging Sixties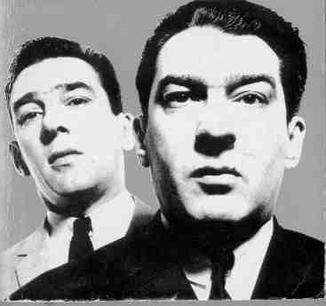 The most notorious villains London's East End ever produced, Ronnie and Reggie Kray continue to fascinate and are the subject of countless films, books, and songs.
The Krays were on the wrong side of the law early in life, racking up a lengthy rap sheet as teens. Although they displayed a talent for boxing, they were ultimately drawn to a life of crime. They established a gang ("The Firm"), bought a rundown snooker club, set up several protection rackets, and worked on growing their legacy as the most dangerous—and famous—gangsters of the era. Despite taking part in robberies, hijackings, and firebombings, they rubbed elbows with power players, politicians, and Hollywood's biggest stars including Frank Sinatra and Judy Garland.
A feud with rivals led to their eventual downfall. Ronnie shot George Cornell of the Richardson gang dead in the Blind Beggar pub in east London. A few months later, Reggie lured Jack "The Hat" McVitie, with whom he had fallen out, to a flat in the East End and stabbed him to death.
The twins were arrested for the killings in 1968 and were convicted and put away for life. They were separated but still managed to run a profitable bodyguard and protection business for Hollywood celebrities while incarcerated.
On March 17, 1995, Ronnie passed away at 61 of a heart attack while serving out his sentence. Reggie was released on compassionate grounds in late 2000 after it was discovered he had bladder cancer. He lived out the rest of his days in a hotel suite before succumbing to his illness on October 1, 2000.
6

The sister who stabbed her identical twin over a man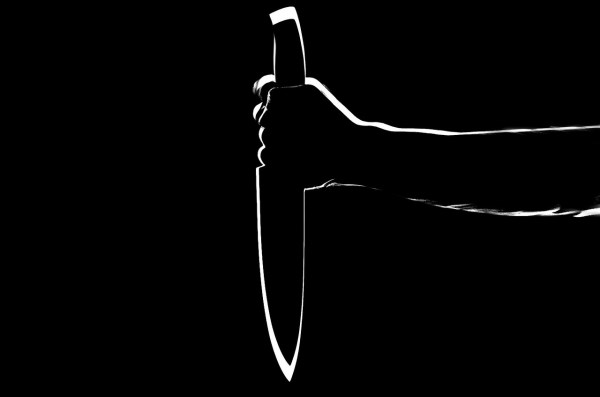 Sara Grkovic, 22, a Croatian model well known from her appearances in print and television, stabbed her identical twin sister, Dajana, in the chest and thigh in a fit of jealousy in January 2015.
Local press revealed the identical twins argued constantly about which one was prettier and were fiercely jealous of each other. A man Sara had been seeing had started up an affair with Dajana, whom he supposedly preferred.
Dajana survived the incident and Sara was remanded into custody on a charge of inflicting grievous bodily harm, with bail set $14,700. She was on trial as of April 2016.
7

The sisters who severed their mother's spinal cord during an argument
In 2010, Tasmiyah and Jasmiyah Whitehead were 16 and lived with their great-grandmother, but had been moved back to Conyers, GA to live with their mother, Jarmecca "Nikki" Whitehead, and her boyfriend.
Almost immediately, mother and daughters clashed. On a morning they were late for school, they encountered their angry mom in the kitchen. The three women came to physical blows, and one of the twins left to seek the help of a neighbor. When no one answered, she returned home, and the fight resumed. The twins soon got the better of Nikki—she suffered significant stab wounds to her lungs, jugular and the back of her neck, where her spinal cord was severed.
The girls went to school and later flagged down a sheriff's deputy, telling him they found their mother dead, but the cuts and bite marks they had implicated them in her death.
Tasmiyah and Jasmiyah pleaded guilty to voluntary manslaughter, falsification in government matters and possession of a knife during the commission of a crime in the death of their mother and were sentenced to 30 years in prison. They are eligible for parole in 2017.
8

The twins whose shared madness caused the death of a man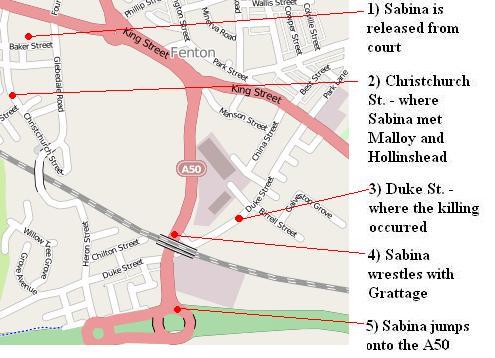 Twin sisters Ursula and Sabina Eriksson decided to take a trip from Ireland to London by bus. Once en route, they started to act erratically. The bus driver, fearing for the safety of his passengers, asked them to leave the vehicle.
As they started to walk down the M6, they caused chaos and were injured when attempting to cross the road. By the time officials arrived at the scene, the sisters had made numerous suicide attempts and resisted help. Both were taken in police custody. Ursula remained under psychiatric observation for weeks. Sabina, however, appeared calmer and was almost immediately released.
Once out, Sabina began to wander the streets of Stoke-on-Trent in an attempt to reach her sister. She ran into two men, Glenn Hollinshead, and Peter Molloy, who offered her a place to stay. Sabina agreed and moved in with Hollinshead. The next morning, after returning with some tea bags for breakfast, Sabina stabbed Hollinshead five times. He died of his injuries. Paramedics who arrived at the scene saw Sabina hit herself on the head with a hammer before jumping off a bridge. She was sentenced to five years in prison and paroled in 2011.
It is believed the twins suffered from "folie à deux" (or shared psychosis)—a rare psychiatric disorder in which delusional beliefs are transmitted from one individual to another.
9

The estranged twin brothers who separately committed murder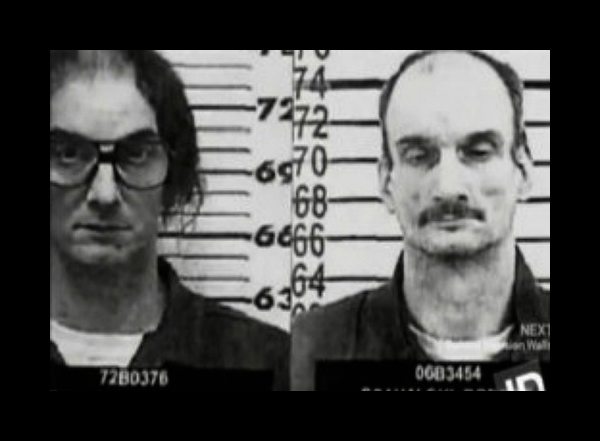 While committing their crimes, killers and twin brothers Stephen and Robert Spahalski acted alone. At the time of his initial incarceration, Stephen was unaware of his brother's crimes and said, "I thought I was the only murderer in the family," after he was shown an article detailing the four murders committed by Robert.
In 1971, 16-year-old Stephen stabbed a 48-year-old Elmira Heights, NY store owner to death. He served nearly eight years, then was released, only to be convicted within a year on charges of robbery and kidnapping. He was imprisoned again until 1999 but was reincarcerated on a parole violation.
Robert has been accused of murdering four people, three women, and one man over a period of 15 years. In 2006, Robert was sentenced to 100 years in Attica prison.