1

The sugar baby who's had 10 sugar daddies—and has found love with one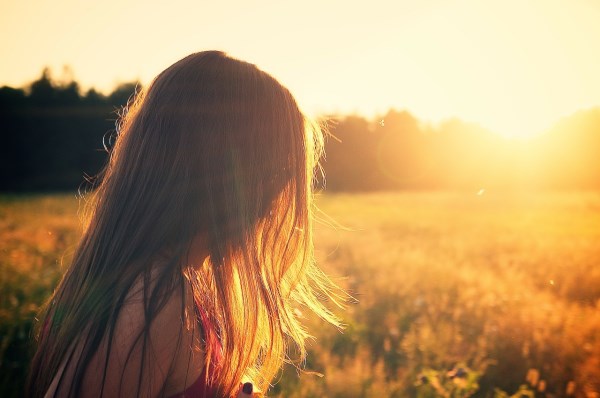 Crowdfunding sites such as Go Fund Me provide a powerful platform for a range of emotive human interest causes. Others, like Kickstarter, are geared towards creative projects and businesses. Perhaps it's, therefore, inevitable that online altruism has developed and extended to accommodate the singularities of modern life—and also court controversy.
Seeking Arrangement was founded by MIT graduate Brandon Wade in 2006. The dating website promises to match wealthy "sugar daddies" to significantly younger "sugar babies" and is being utilized by university students to help with the crippling amount of debt secondary education entails.
Struggling with the costs of post-graduate life, an MBA student, Lara, 27, has been making use of the site for three years and has had around ten sugar daddies—the last one of which has turned into a relationship. "When I moved to London, I was shocked at how expensive it is. And I still have £40,000 of student loans to pay off. That's why I signed up," she said.
Initially nervous, she soon became more and more comfortable with what's becoming an increasingly modern arrangement. And what starts as a relationship of convenience can, in fact, develop into something more meaningful, as Lara is now in a relationship with one of her sugar daddies, a 36-year-old finance worker. "He sends me £1,000 a month to cover my student loan payments. He pays my rent and all my day-to-day expenses. I could do nothing and be OK. "He also paid for me to spend a month each in Thailand, Sri Lanka, and Greece, and for my yoga teacher-training course. It's a dating site where you don't have to pay for anything—and you get a goody bag. It's no big deal."
2

The woman who travels the world for free by getting her dates to pay for it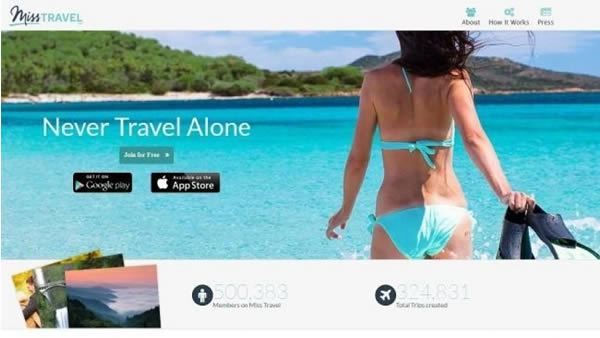 A woman who had never been abroad until recently traveled the world for free by getting her online dates to pay for it.
Monica Lynn, 25, estimated her lavish trip, which involved camel trekking in Dubai and shopping sprees in Hong Kong, would have taken up to a decade to save for if she had funded it herself. Before January 2015, Monica, a former financial adviser, had never left America, but now she has visited nine different countries.
Monica told how she came across an article on a dating website where singles can pay to bring prospective partners on holiday with them. "Initially, I thought, 'Is this legitimate? Is this a thing?' But I signed up anyway, started chatting to a few guys, and really got into the idea."
MissTravel was founded by CEO Brandon Wade, who calls himself an "online dating entrepreneur." He's been in the news before, thanks to the controversy over one of his other dating sites, SeekingArrangement.
After a couple of failed dates, Monica met an Italian businessman the two are currently dating. They both agreed to stop using the MissTravel website and became monogamous.
3

The single mom who joined a sugar daddy site to pitch her startup and got $2 million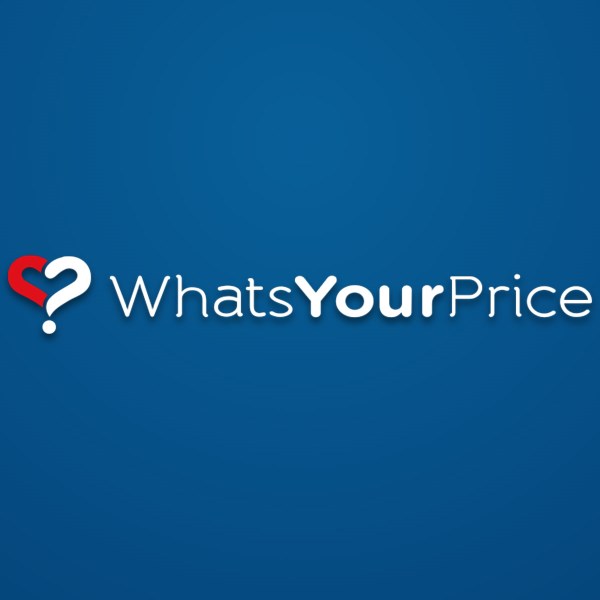 One clever woman used a dating site to find a future business investor by pitching to the same men who bid to take her out and pay for her company.
Samantha DeFazio, 32, received a $2 million paycheck from one of the many suitors who courted her via the dating site WhatsYourPrice.com. DeFazio, a single mother, joined the site in 2014 when she was going through a rough time handling bad credit and looking for ways to improve the standard of living for her eight-year-old son. That's when DeFazio decided to put herself up for auction on WhatsYourPrice, which allows men to bid on dates with attractive women. DeFazio claims to have suitors pay between $100 and $250 to take her out. In 18 months, the single mother allegedly raked in over $5,000 from members on the site.
While sipping cocktails and savoring expensive meals, DeFazio would propose her app idea called Joiride, a luxury taxi service driven by attractive women. DeFazio borrowed the professional expertise from the people who took her out on dates to improve the app.
DeFazio has been on 20 dates and hasn't yet found the love of her life, but the real victory was her match with a future investor in July 2015. The man, who wished to remain anonymous, agreed to invest $2 million in her business venture.
4

The unemployed 24-year-old man who revealed how a "sugar daddy" funds his luxury lifestyle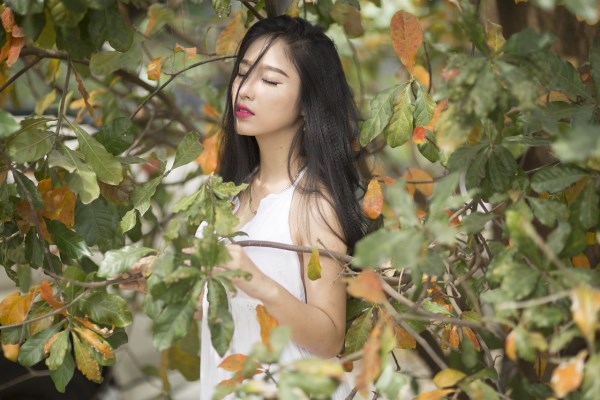 Edward Oliver has been living a life of luxury after finishing his marketing degree, all thanks to his wealthy and divorced "sugar daddy." Oliver, 24 and currently unemployed, says he's lived a life of excess and even managed to pay off his student debt after forming a mutually-beneficial relationship with the 56-year-old man, who he has seen for two years.
In an interview, he explains that he has a long-term friendship and financial agreement with the man who pays his rent and splashes out on clothes and holidays—but Oliver says he insists sleeping in a separate bedroom. "I think, at first, he was looking for a sexual relationship, but as we got to know each other, it became very much platonic. I'm unemployed, but I do sort of look at my relationship as a job."
As well as his emotional obligations, Oliver says he helps out in his sugar daddy's property development business and says it can be quite "stressful having to put on a front all the time to keep him happy. In return though I get my rent paid, a £2,000 cash allowance, regular holidays that last up to a month at a time all around the world, five-star accommodation and luxury travel."
5

The country that launched an anti-sugar daddy campaign to stop unwanted pregnancies and the spread of HIV/AIDS
Top stop unwanted pregnancies and HIV/AIDS, not to mention cross-generational sex, Uganda launched an Anti-Sugar Daddy campaign in 2007.
As the demand for luxury items increases, girls as young as nine are finding sugar daddies to help fund their material desires. The phenomenon has caused AIDS outbreaks and unwanted pregnancies, so African schools have decided to step in. Their radio campaign will target girls 9-18. "Our teens are attracted to sugar daddies in their quest to get mobile phones, cars, and luxurious commodities and are putting their lives at risk," the radio hostess said. "Cross-generational relationships must stop. Say No to sugar daddy demands."
6

The woman who flew 5,000 miles for a first date with a sugar daddy she met online just 14 days before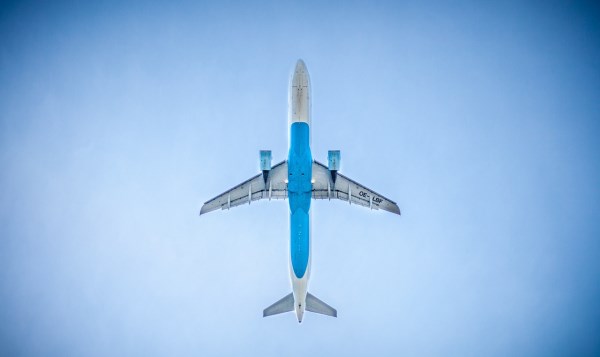 A woman has revealed she flew 5,000 miles across the world for a first date with a man she'd met online just 14 days earlier. She now travels the world with him and he foots the bill.
Lauren Levy, 35, from Louisiana, met Hani Alkoot, 40, who lives in Kuwait, on a website that connects attractive singletons who want to travel with sugar daddies generous enough to cover the cost. After just two weeks, the pair decided to fly to Amsterdam—halfway between their respective homes—to see whether their connection was as strong in real life. The sparks flew, and the couple has been traveling the world together ever since meeting a year ago, visiting three countries in 10 months.
Alkoot pays for all Levy's travel expenses and has, so far, spent up to $12,000 (£8,400) on each trip including five-star hotels, tickets to shows and Michelin-starred restaurants. He estimates that he has already spent $35,000 (£26,000) on their three trips—to Amsterdam, Dubai, and Thailand.
Before meeting her now boyfriend on MissTravel, Levy, who works in sales for Mercedes-Benz, had been single for 14 months.
7

The New York sugar daddy university that helps attractive women land wealthy men and vice versa
Sugar Daddy University opened in 2014 and aims to teach women how to become professional sugar babies and men become better sugar daddies. Located in New York, the school is run by well-known sugar daddy Alan Schneider, who previously created the top dating site, SugarDaddyForMe. He's roped in one of his own sugar babies, Carla Abonia, as a professor.
Together, Dean Alan and Carla will teach students the five key elements required to become a successful sugar daddy or sugar baby—sexuality, understanding, generosity, attraction and reciprocity. They're also collaborating with plastic surgeons, relationship experts, and financial experts to help women look better and help men manage the relationship better.
Many tend to frown upon this kind of relationship, but according to Alan, there's nothing wrong with a relationship based on a rich man providing for the woman of his dreams if she provides for him as well. The transaction itself is not the problem, but the associated stigma is. "It's a whole lifestyle that is taught and refined," he said.