1

Target's transsexual bathroom policy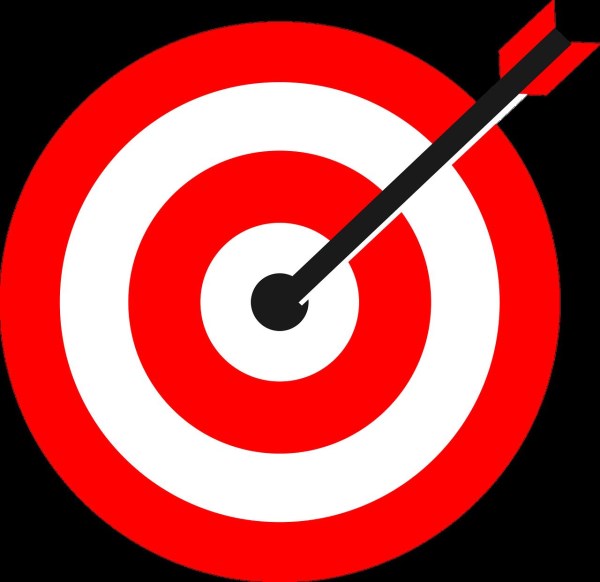 After some states had started discussing bathroom policies that would require people to use the restroom associated with their gender at birth, Target made headlines by announcing that their guests and employees are free whatever bathrooms make them feel most comfortable. As soon as the news broke, the AFA immediately announced a boycott of the retail chain, stating "This means a man can simply say he 'feels like a woman today' and enter the women's restroom, even if young girls or women are already in there. Target's policy is exactly how sexual predators get access to their victims."
2

GEICO's "bestiality" commercial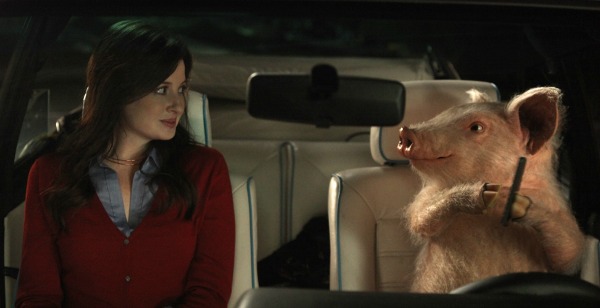 You may or may not remember the old GEICO commercials that featured Maxwell the Pig, but the AFA does. In 2013, their One Million Moms project (intended to "stop the exploitation of our children throughout the media") accused the company of promoting bestiality.
The commercial featured Maxwell and a young woman in a broken down car in the middle of nowhere. Max uses his GEICO app for a tow truck which will show up in no time flat. The disappointed girl says, "Oh, so that means we won't be stuck up here for hours, with nothing to do?" Much to her chagrin, the pig ignores her advances and plays games on his phone.
One Million Moms claimed, "The GEICO marketing team may have thought this would be humorous, but it is disgusting to see how the company takes the act of bestiality lightly." They went on to state that this wasn't the first time GEICO promoted the idea, noting "a bridesmaid was flirting with a gecko in a different commercial, so this appears to be a norm for GEICO."
3

Playboy and Penthouse distribution in stores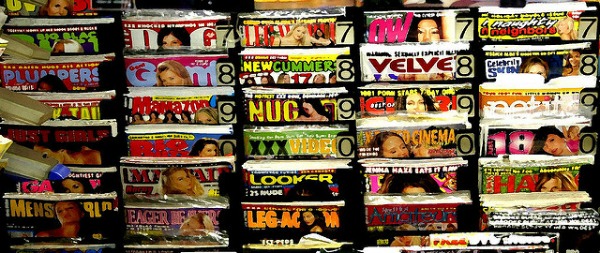 In the '80s, the AFA attempted to stop Playboy and Penthouse magazines from being carried by major retailers. They were somewhat successful—7-11 stopped selling the magazines in 1986 after the AFA boycotted the convenience store giant for two years!
In 1989, when the AFA tried the same tactics on Waldenbooks and K-Mart, the retailers fought back. Waldenbooks joined with the American Booksellers Association and the American Library Association to launch an advertising campaign against censorship.
The bookstore also filed a lawsuit against the association, arguing that the group's behavior amounted to racketeering under federal RICO statutes, as the law aimed to protect businesses from harassment and threats. Their lawsuit was based on the fact that on top of boycotts, the AFA also sent a letter to many book and magazine distributors threatening to sue and publicly ridicule retailers selling magazines like Playboy. It was settled out of court with the family group promising they would no longer use extortion methods to influence retailers.
4

Anti-bullying and the "gay agenda"
Practically everyone is on board with today's anti-bullying campaigns, but not the AFA. That's because they believe the entire effort is secretly part of the "gay agenda" and created to make children gay or, at the very least, make Christian children accept the sin of homosexuality.
Their biggest stance against the anti-bullying movement occurred in 2012. That was years schools everywhere organized a "Mix It Up At Lunch Day," asking children to sit next to those they usually don't. The AFA believed there were more sinister motivations behind the campaign, arguing that the day's organizer's, The Southern Poverty Law Center, were a "fanatical pro-homosexual group." The SPLC was using the project to push its "gay agenda," and at the same time, "intimidate and silence students who have a Biblical view of homosexuality."
In another fight against the "gay agenda," the AFA launched a boycott of Old Navy after the company started selling shirts benefitting the It Gets Better Project, a campaign designed to help LGBT youths realize that their lives will get better despite bullying they may currently face.
The AFA also asked parents to keep their kids at home on the "Day of Silence," which is practiced at schools across the US. LGBT-supportive students attend school without talking to bring attention to the silencing effect bullying, and harassment has on gay students. The AFA urged its members to "actively oppose this hijacking of the classroom for political purposes and help de-politicize the learning environment by calling your child out of school if your child's school participates, promotes or allows 'Day of Silence' activities."
Most strikingly, the AFA helped support an amendment to a bullying prevention bill in Michigan that would allow for bullying as long as the bully had a "moral conviction," with the AFA labeling anti-bullying programs as "a carte blanche for sexual deviance promotion." Luckily, the amendment was removed from the final version of the Michigan bill.
5

Disney's pro-gay stance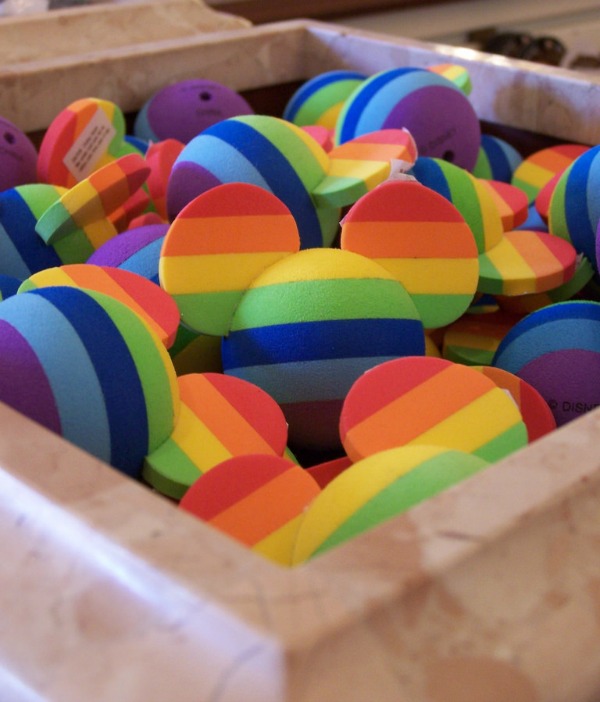 The Walt Disney Company began offering benefits to same-sex couples back in 1996, and that was enough to trigger the AFA to start a nine-year long boycott of the company. The Christian organization also took issue with the company's unofficial "Gay Days" at its parks and with the content of movies created by Disney-owned Miramax Films.
The organization took particular umbrage with CEO Michael Eisner, claiming "he was involved in a media group that actively promoted the homosexual agenda. They further argued that "boycotts have always been a last resort for us at AFA, and Disney's attitude, arrogance and embrace of the homosexual lifestyle gave us no choice but to advocate a boycott of the company these last few years."
After making no progress with the company, which reported no loss of income in the resulting years, the AFA called off the boycott when Michael Eisner resigned from his position in 2005, saying, "We feel after nine years of boycotting Disney we have made our point." Naturally, the group didn't point out that the company continued to offer benefits to gay couples and hold Gay Days at its parks, but instead argued that the company had heard their voices and was trying to be more Christian-friendly.
6

American Girl's charitable efforts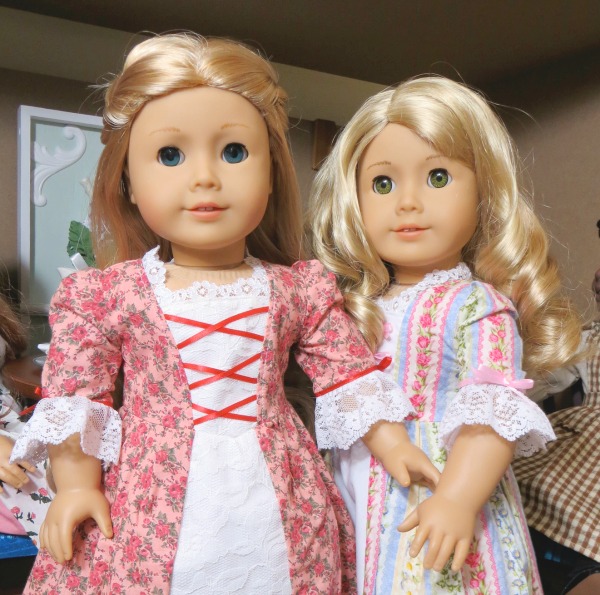 In 2005, doll-seller American Girl launched a campaign raising money for Girls, Inc., a charity that aims to inspire "girls to be strong, smart and bold." Unfortunately, the foundation also supported lesbian rights, LGBT acceptance, sex-ed in schools and a woman's right to choose.
It wasn't long before the AFA announced a boycott of American Girl, claiming they were supporting "a pro-abortion, pro-lesbian advocacy group." American Girl pointed out that they were supporting three specific programs of Girls Inc., those that build girls' skills in science and math, help them develop leadership skills, and encourage athleticism and team spirit. The company said it was "profoundly disappointed that certain groups have chosen to misconstrue American Girl's purely altruistic efforts and turn them into a broader political statement on issues that we, as a corporation, have no position."
7

NYPD Blue's R-rated programing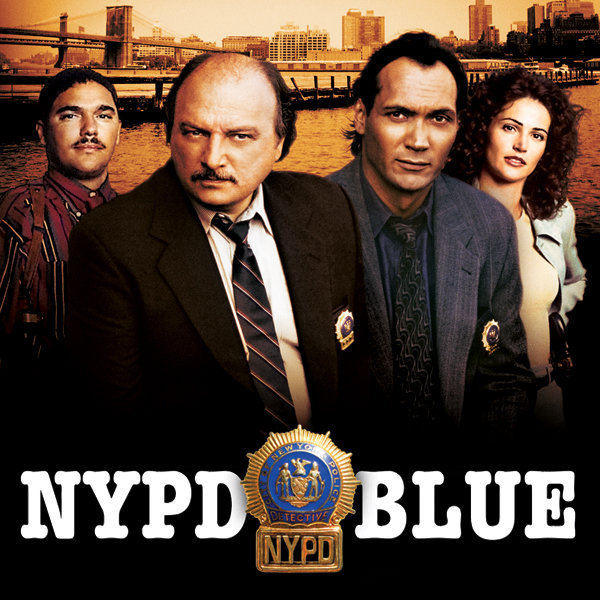 In 1993, ABC launched their new police drama, NYPD Blue. Because the show aimed to be realistic in its depiction of police work, it featured sex, bad language, violence and was even declared the first "R-rated TV show." Of course, the AFA naturally took offense. Three months before the show aired, they purchased full-page ads in the in The New York Times, USA Today, and Los Angeles Times decrying the violent and sexual nature of the show. They threatened to boycott advertisers and called ABC affiliates to urge them not to show the program.
Their efforts paid off somwhat—a quarter of ABC's affiliate stations didn't air the first episode. Those affiliates were almost all in small, rural markets. In the rest of the country, the AFA campaign sparked interest in the show, making it one of the most popular programs that season. Because the show got such great ratings, advertisers were all too eager to support it, despite threats of boycott. The show eventually aired for twelve seasons.
8

The Real O'Neals mere existence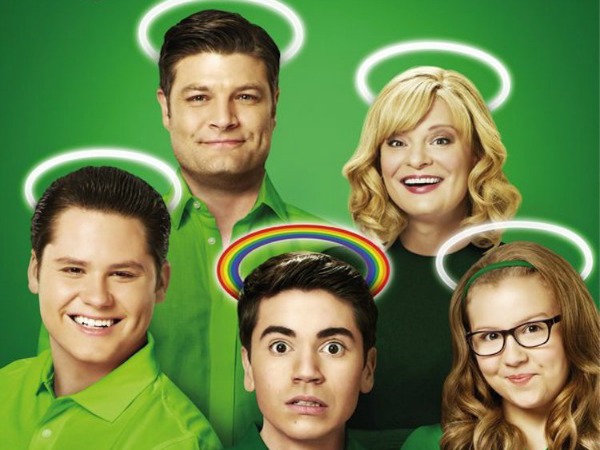 One of the group's current projects is to stop the ABC production The Real O'Neals. The sitcom, loosely based on the life of writer and gay activist Dan Savage, features an Irish Catholic family dealing with divorce and their son's coming out. Needless to say, the AFA is not happy about a sitcom that supports gay acceptance and questions religious dogma.
The group is proud that Tax Slayer has stopped running ads on the show and has listed this moment on their victories page, but Tax Slayer's move was announced on April 20, and probably had a lot more to do with tax season ending than calls from angry Christians.
9

All kinds of other TV shows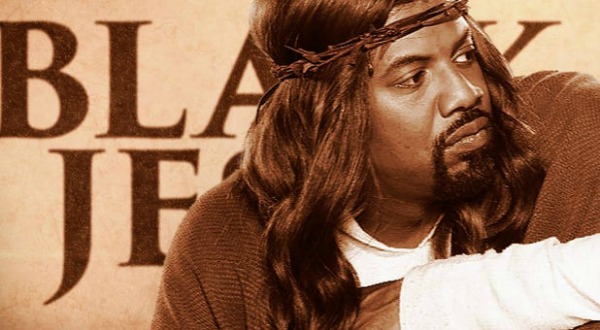 The Real O'Neals and NYPD Blue are far from AFA's only television targets. Aside from obvious choices like Married...With Children, Lucifer and Black Jesus, the group has also protested Seinfeld, Roseanne, Once Upon a Time, The Ellen DeGeneres Show, Saturday Night Live, Nightline, 2 Broke Girls and even The Muppets.
10

Any company supporting LGBT rights or causes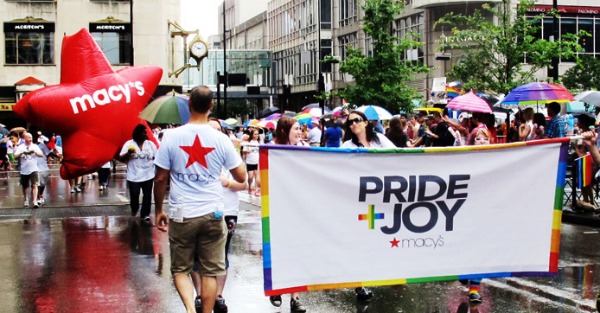 Over the years, the AFA has protested dozens of companies for their support of the homosexual lifestyle. In 2005, they boycotted Ford for donating to gay rights organizations, advertising in gay magazines and sponsoring gay pride celebrations. They've also boycotted the following:
•  Wells Fargo for featuring a lesbian couple in its ads, sponsoring gay pride celebrations and supporting gay rights organizations
•  Macy's for promoting gay pride events
•  Campbell's Soup for featuring an ad with gay parents
•  Archie Comics for featuring a gay marriage
•  J.C. Penny for hiring Ellen DeGeneres as a spokesperson
•  Proctor and Gamble for advertising on gay-friendly TV shows
•  Hallmark Cards for offering gay marriage wedding cards.
Currently, the AFA is fighting a battle against PayPal after the company canceled plans to set open a new global operations center in North Carolina after the state passed a law requiring people to use bathrooms based on their gender at birth.