1

The drone that smashed through a 5th floor window and smacked a guy in the head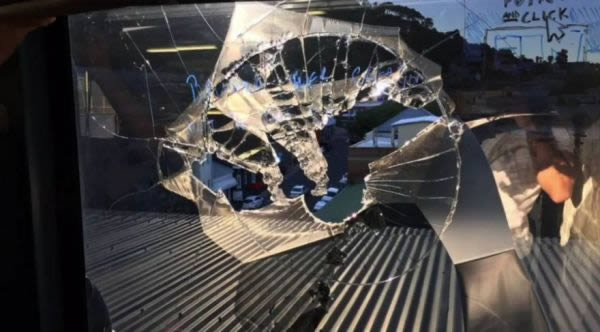 In April 2016, a rogue drone crashed through race car driver David Perel's fifth-story office window in Cape Town, South Africa and struck the unsuspecting man in the head. Perel sustained minor injuries and damage to some of his equipment.
He detailed more of the story in a Medium post where he discusses the event.

2

The man who crashed a drone into Seattle's Great Wheel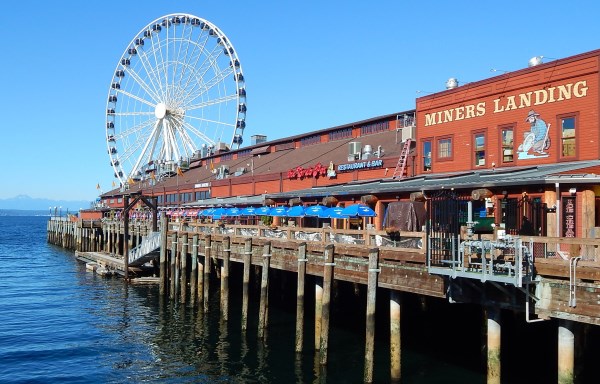 Dumb people doing dumb things with drones is not a new thing, but crashing a DJI Phantom 3 into Seattle's Great Wheel is a particular kind of stupid. According to KIRO7, the drone hit the wheel, and landed on the patio of an adjacent restaurant.
The patio was closed, and the Great Wheel was inspected for any damage. It re-opened a short time later. The police now have the rogue drone and are trying to identify the owner.
3

The man who crashed his drone into the Empire State Building and then tweeted about it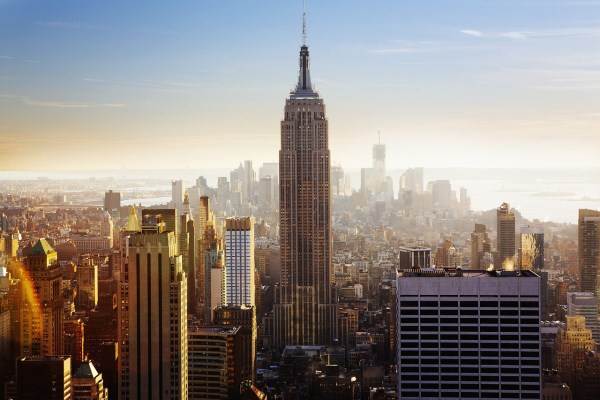 A New Jersey native's drone crashed into the Empire State Building, but unlike the previous person on our list, he didn't get away with it. Sean Nivin Riddle was arrested after his drone struck the iconic building's 40th floor. While authorities didn't mention what the drone's purpose was in flying around Manhattan, Riddle tweeted that he was using the UAV to film until it hit the skyscraper, and made it easy for cops to arrest him by asking the building's security personnel for his drone back. In the tweet (since removed), Riddle he said he was with security getting a background check.
Nobody was injured, and no property was damaged, but Riddle is facing charges of reckless endangerment and navigation in and over the city.
4

The deadly drone accident dodged by a world champion skier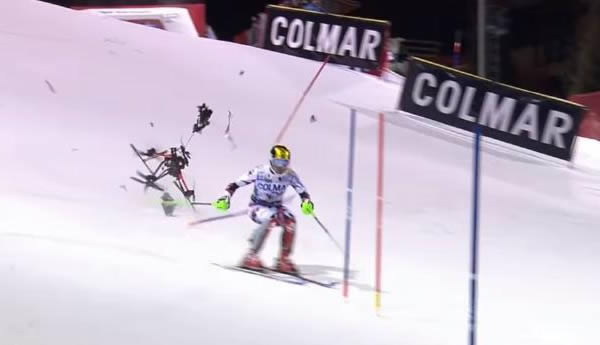 A world champion skier had a lucky escape after a drone dropped out of the sky and smashed into the ground, narrowly missing him. Austrian Marcel Hirscher was competing in a slalom race in Italy when the camera drone fell to the ground right behind him.
The crashing drone, which looked like a quadcopter before it broke into pieces, was owned by the broadcast camera crew and is intended to carry heavy equipment. Professional drones like these can easily tip the scales at almost 15kg. Why the drone fell from the sky is unknown, but anything from pilot error, malfunction or even running out of battery life could be to blame.
Hirscher was not aware of the close-call as he sped downhill. "This is horrible," Hirscher said. "This can never happen again. This can be a serious injury.''
5

The Latin singer who suffered a bloody injury in a drone accident during a concert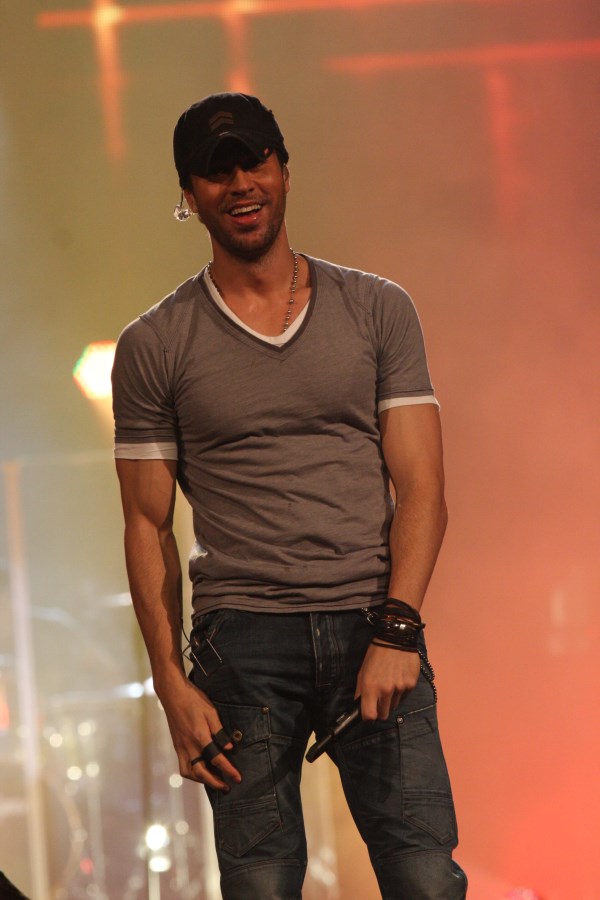 In 2015, Enrique Iglesias suffered a bloody injury in a freak accident involving a drone at one of his concerts. The 40-year-old Latin pop singer was performing in front of 12,000 people at Plaza de Toros de Playa in Tijuana, Mexico as part of his Sex and Love world tour when a drone used to capture photos hovered near him. He grabbed it and some of his fingers were sliced.
Iglesias performed "I Like It" with a bandaged, bloody hand, which he held behind his back. He also smeared some of the blood on his white T-shirt to draw a heart. He continued the show for over 30 minutes.
6

The horrific drone accident that destroyed a toddler's eyeball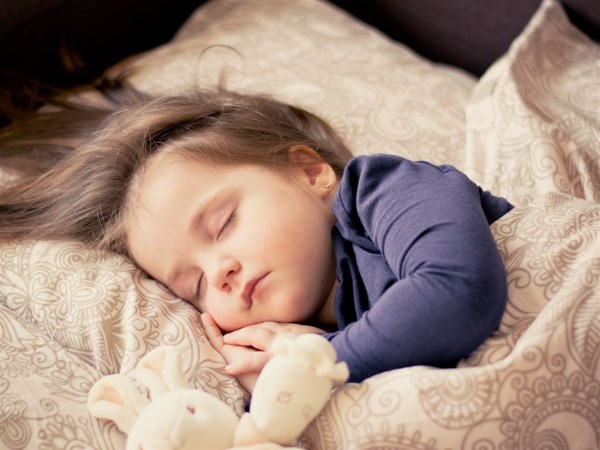 In 2015, an 18-month-old British toddler lost an eye after being hit by a drone flown by a family friend. Oscar Webb's eye was sliced in half by a propeller when the operator, Simon Evans, lost control of it.
The toddler, from Stourport-on-Severn, Worcestershire, will need several operations before he can have a prosthetic eye fitted. It was the first drone injury Oscar's surgeon had seen, but she said it was "inevitable" that there would be more.
7

The man who crashed a camera drone on a live Fox segment while talking about drone safety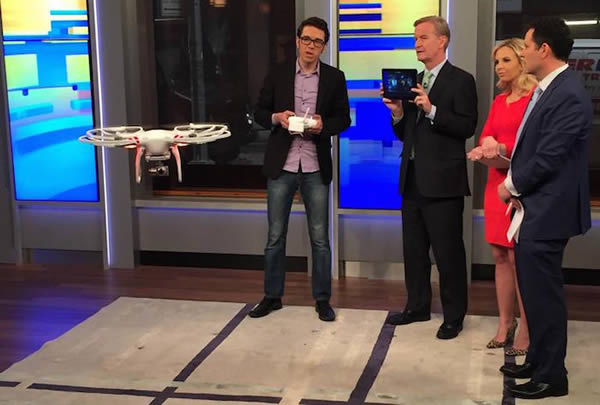 On February 2015, tech journalist Dave Mosher of Popular Science appeared on a FOX & Friends segment to talk about drone safety. He brought along a DJI Phantom 2 Vision+ camera drone to fly in the studio—the same drone that someone crashed onto the White House lawn a month before.
Immediately, after talking about the dangers of drones, Mosher lost control of his and crashed it on live TV.
8

The drone that crashed into a crowd during a great bull run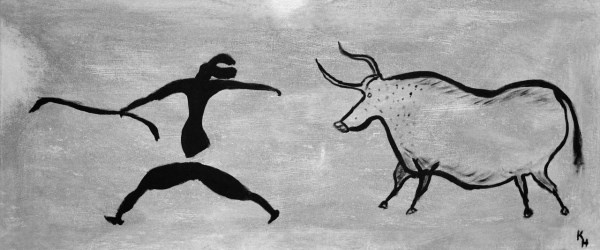 In 2013, a small drone used to capture video of a bull run in Virginia crashed into the crowd. The spider-like drone crashed just before noon at the Virginia Motorsports Park during the Great Bull Run.
Several people suffered minor injuries, but none went to the hospital. According to WTVR-Channel 6 in Richmond, the drone suddenly dipped down as it hovered over the crowd and dropped onto spectators below. It was carrying a camera for WTVR but did not belong to the station.