1

The guy who wore all his clothes at the same time to avoid paying a baggage fee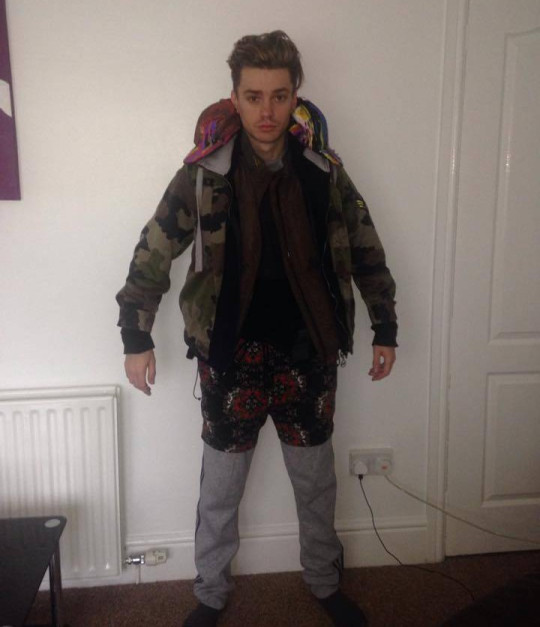 Having to pay baggage fees is an added expense we can all do without, and one traveler has discovered an excellent workaround. Matt Botten avoided easyJet's £45 ($65) charge to check an extra bag for a flight to Reykjavik by wearing all his clothes at the same. When faced with paying the cash at Gatwick Airport, he emptied his bag on the spot.
As a result of wearing all his t-shirts, jumpers, and trousers (with shoes poking out of his pockets) at once, the 32-year-old was asked a few extra questions at security but managed to make his flight with girlfriend Abigail White, 31.
Botten wasn't the first to come up with the idea—a year earlier, James McElvar from the band Rewind did this on a flight to Glasgow, but ended up collapsing from heat exhaustion.
2

The guy who legally changed his name to avoid paying airline fees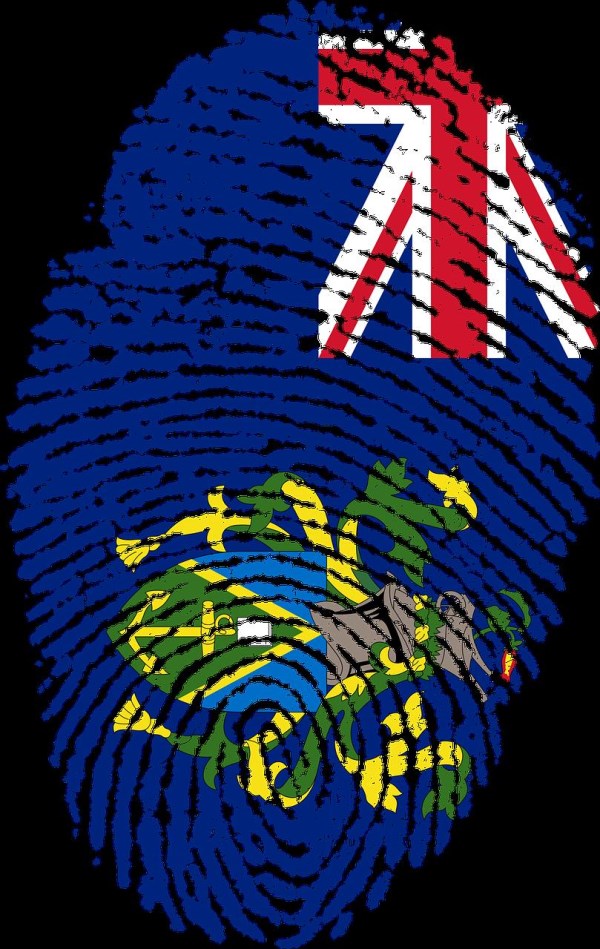 In May 2015, 19-year-old Adam Armstrong, a student from Manchester, changed his name to "Adam West" because it was cheaper than changing his Ryanair flight booking.
The ticket was booked under that name, and the airline wanted to charge him $337 to change it. His girlfriend's stepfather accidentally booked him as Adam West because that's what he called himself on his Facebook page. "I had put it as a joke because he was the actor who played Batman on TV," he said.
Adam changed his name for free. However, he still had to pay $157 to change his passport (which is still cheaper).
3

The engineer who bought over 12,100 cups of pudding to earn 1.25 million air miles
The king of all free travelers is David Phillips, a civil engineer who teaches at the University of California, Davis. David came to the public's attention when he managed to convert 12,150 cups of Healthy Choice chocolate pudding into over a million Air Miles. Since then, David and his family have been traveling the world for next to nothing.
So how did he do it? Phillips is the kind of guy who reads every inch of the small print. In 1999, he saw that Healthy Choice was having a promotion on their frozen entrées—for every 10 bar codes sent in, buyers would be awarded 500 Air Miles, and anyone who redeemed the offer within the first month would receive double that.
After catching wind of the deal, David scoured supermarkets to find the products that offered the best potential return. He found a discount grocery chain that was selling individual chocolate pudding cups for .25¢ each—for a measly $2.50 he could get 1000 Air Miles. He hit every store location in one day and bought every Healthy Choice pudding cup they had. David spent just over $3000 on pudding, which may seem like a lot until you realize the total dollar value of the miles was more than $150,000.
According to David, his wife got blisters from peeling hundreds of stickers and his kids and co-workers grew physically sick of the sheer amount of chocolate paste he was forcing on them. It even began to look doubtful they'd be able to remove all the barcodes in time to qualify for the early bird part of the promotion. But David had another idea—he could get others to do the legwork for him.
He approached the local Salvation Army with an offer—if their volunteers removed all the barcodes on his pudding, he'd donate the food to them. The beautiful part? Doing this counted as a considerable charitable donation, and David claimed just over $800 in tax deductions at the end of that year.
The benefits of David's scheme didn't stop there. With his 1,280,000 miles, he automatically received lifelong access the "American Airlines AAdvantage Gold Club" which gave him and his family flying-related perks for the rest of their lives. David will likely never run out of Air Miles because he's still earning miles five times faster than he's spending them. He has since flown over 4 million miles to over 20 countries. For a one-time cost of about $3000 (and a few other similar deals he's taken advantage of to bolster his numbers), David never has to pay for a flight again. Genius.
4

The man who took a woman on a round-the-world trip purely because she had the same name as his ex-girlfriend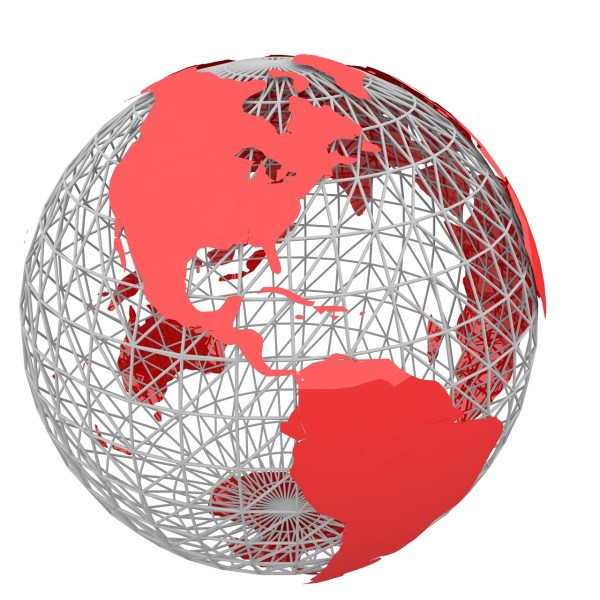 After splitting up with his girlfriend Elizabeth Gallagher, Canadian Jordan Axani, 28, caused a media storm when he announced he was looking for another Elizabeth Gallagher (from Canada) to take her place on a non-transferable ticket and travel with him.
His call was answered. Another Elizabeth Gallagher agreed to go on a "once-in-a-lifetime" trip to eight countries, after meeting him for the first time in the departure lounge on December 21, 2014.
Elizabeth 'Quinn' Gallagher, 23, had a long-term boyfriend. Apparently they are still together—the trip with Axani was a "wild whirlwind," but strictly platonic.
5

The woman who traveled the world for free by getting her dates to pay for it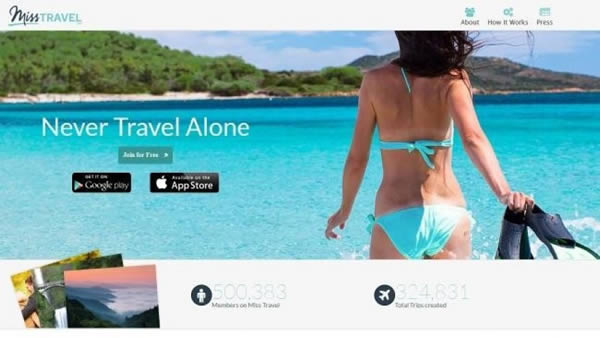 Traveling the world for free? Meet Monica Lynn of Alabama. Before January 2015, Lynn had never even left the US, but a year later, she's seen nine different countries. Lynn has gone camel trekking in Dubai and on a shopping spree in Hong Kong—all apparently paid for by dates she met on the internet after she stumbled upon MissTravel, a website where people search for vacation partners.
Lynn has traveled to Italy, Barbados, and the Philippines by getting men she met online to fund her trip. She claims she had reservations initially, but signed up anyway and started chatting with a few guys. Within a month, she met a 31-year-old managing director who took her on a week-long holiday to Barbados in February 2015. He paid for everything—her flight, a stay at a five-star resort, cocktails, and even gave her gifts.
Lynn realizes some might get the wrong idea, but insists that it's just like regular dating, except in an exotic location. She also stressed that there's no pressure or expectation that she would have to sleep with her sponsors on these trips. She went on "dates" with three different men and now is in a relationship with one of them. They have both since quit the website.
6

The woman who chugged a bottle of liquor because she couldn't take it on the plane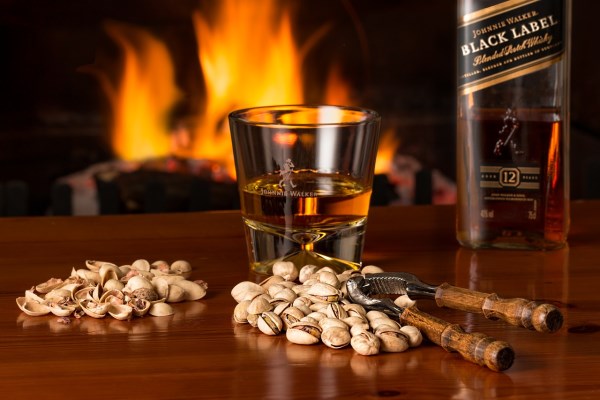 In August 2015, a Chinese woman who was making a connecting flight from Beijing to Wenzhou was told by airport security that she could not take an expensive bottle of cognac, which she had bought in the US, on the plane in her hand luggage, as it was over 100 ml.
Not wanting to let her $200 bottle of Rémy Martin XO Excellence go to waste, the woman, named Zhou, drank the entire thing. She became so intoxicated that she was found rolling on the floor and otherwise acting erratically at a boarding gate at Beijing's Capital International Airport.
Zhou was traveling alone and not allowed to board her flight out of concern for the safety of—well, everyone. When she sobered up several hours later, her family escorted her home.
7

The guy who got a $60,000 first-class flight for $300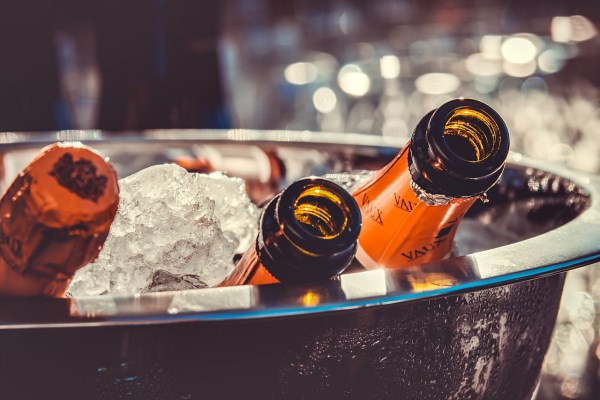 Travel blogger Sam Huang recently cashed in his Alaska Airlines frequent-flyer miles for a $60,000 trip around the world. Luckily, he documented it.
Huang's trip spanned 11 cities, seven countries, and five continents. He paid only $300 for the journey—in addition to cashing in his frequent-flyer miles—by taking advantage of an ingenious loophole when booking the trip. Huang says the trick is complicated but involves booking the journey as one long flight with multiple layovers. And what's even more amazing—what he did is legitimate (this means you could do it too).
8

The man who left his family behind at an airport to avoid paying fines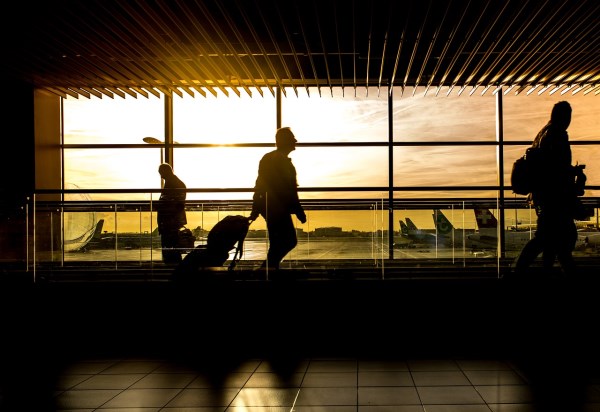 In 2009, an Egyptian man abandoned his wife and two young daughters at a Dubai airport. Their' visa had expired, and the man did not want to pay their fines. He left for Cairo, and a day later immigration officials detained his family. His wife had to pay a fine of Dh100 per head for every day that the three overstayed their welcome.
The woman and her daughters—aged two and three—were in Dubai on a visit visa.