1

The Lamborghini Aventador-driving Batman who pranks his Uber passengers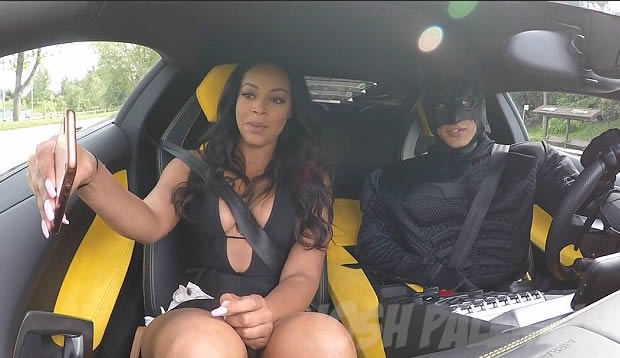 Imagine if your Uber driver turned up—and he was Batman in a Batmobile-style Lamborghini. For some lucky Californians, this became a reality when famous prankster Josh Paler Lin dressed up as the masked hero to give people lifts in his sports car for the day. According to Lin's fake Uber profile, he's called Ming and drives a Toyota Prius, so passengers get quite the shock when he arrives.
Watch the video:
While he may not be the real Batman, he still provides some good laughs. We also think he does a pretty good job of playing the caped crusader.
2

The Uber driver who makes $252,000 a year selling jewelry to his passengers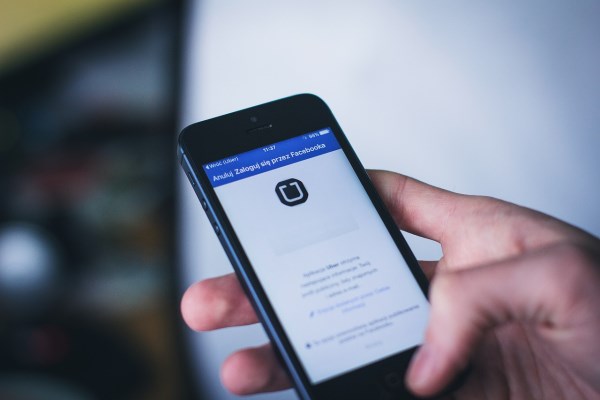 Ridesharing service Uber may do more than offer people jobs; according to Forbes contributor Jon Youshaei, savvy drivers have become "Uberpreneurs."
Gavin Escolar is more than a charismatic Filipino man who works as an Uber driver, Youshaei writes. His car is packed with diamond earrings and other jewelry and sprinkled with glossy catalogs which read, Gavin Escolar's 2016 Collection. Escolar uses his car as a mobile showroom and utilizes the ridesharing app to promote his jewelry business. He explains that as soon as he engages in conversation with clients and mentions his jewelry, they usually for business cards. Over time, Escolar realized that showing his jewelry is a better idea than handing passengers a piece of paper, so he "positioned jewels everywhere and stored extras in the glove compartment."
For Escolar, the best of being an Uber driver is being paid while promoting his business. He averages about $18,000 in transactions on a monthly basis. Add the $3,000 he earns as a driver, and he makes about $252,000 a year. A chunk of his money goes toward expanding his business—he purchased three more cars and hired six drivers, but he continues to drive at least eight hours per week.
3

The Uber driver who brought his kid to work, and anti-snitch passenger whose attitude went viral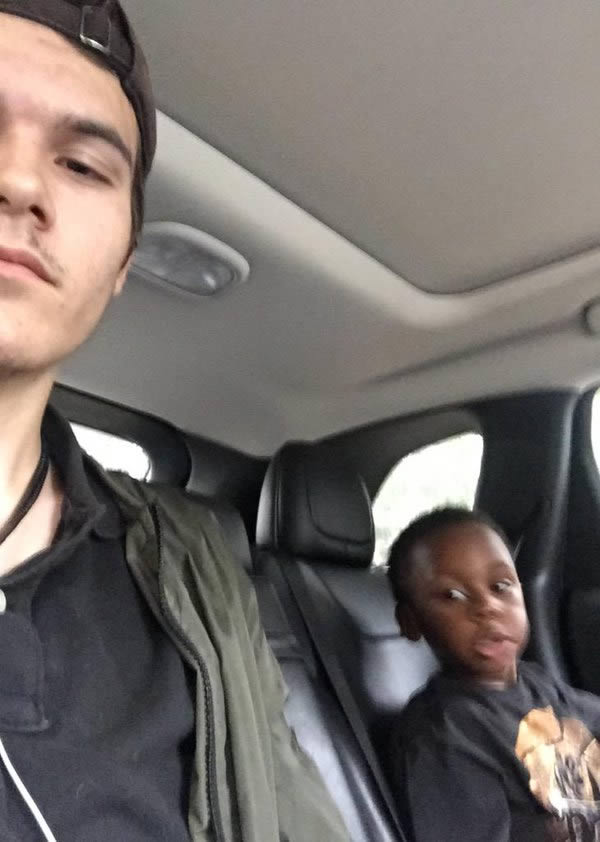 On September 2015, when he was working and living in Washington D.C., 18-year-old Tomas Santana decided to call a car with the vehicle-beckoning app. When he saw what was supposed to be his Uber roll up, he was hesitant to jump in the car because, to his surprise, there was a child in the backseat.
Santana initially tweeted the picture, and it racked up about 200 retweets. Uber Support caught wind of the situation and responded:
@MUDFAP Definitely not okay! Please get in touch by replying to your emailed trip receipt so we can follow up with you about that.

— Uber Support (@Uber_Support) September 25, 2015
. Santana, however, wasn't about to sell out his driver. He replied to the tweet saying, "I ain't no snitch!"
The 18-year-old's Uber experience didn't get any further attention until Twitter account @GreatestUbers (which is essentially a collection of wild stories of Ubering) tweeted screenshots of Santana's replies. That's when the photo went truly viral, with people coming back to Santana's original tweets—as his handle appears in the @GreatestUber screenshots. People on Facebook and Instagram began posting the images as well, and Santana's proud about them ending up on memes.com.
He said, "I didn't mind Uber's response, I understand they have a business to run and that they have rules for their drivers, but I also understand what it's like for a working parent. I didn't want to get my driver in trouble and I also saw an opportunity to say something funny and keep it lighthearted."
.@MUDFAP @Uber_Support seriously she's a working mother give her a fucking break lmao

— babygrill ? (@oheyyitsheather) January 4, 2016
4

The Uber driver who made over $90,000 in six months without actually driving
Meet another driver in our list who made a lot of money. Only, he hasn't driven anyone.
Uber driver Joseph Ziyaee made news for making a whopping $90,000 in only six months. That's an unprecedented amount for Uber drivers, and virtually anyone driving a car for a living, no matter how hard they work. But here's the shocking part—Ziyaee earned all that money through the service, but doing almost no driving.
Ziyaee's good fortune started with an injury—a hairline fracture on his foot made it impossible for him to drive a car all day, every day. But that's when he remembered a story he'd read about Blake Jareds, an Uber rider who earned $50,000 in credits through his referral code.
He decided to make the most of Uber's policy of rewarding drivers for introducing new drivers to the system. If new drivers sign up using a current driver's code and complete a certain number of rides, both employees get paid bonuses worth hundreds of dollars. So, with his foot injury preventing him from driving, Ziyaee converted his taxi into an "office on wheels" to recruit new drivers.
Ziyaee played the game wisely, learning from Jareds's mistakes, like posting his referral code on Reddit—a move that got his account suspended. Instead, Ziyaee used his powers of persuasion by directly approaching potential drivers. So far, he has introduced 200 new drivers to Uber's system.
5

The drunk man who accidentally set his destination as his pick-up address and was saved by an Uber driver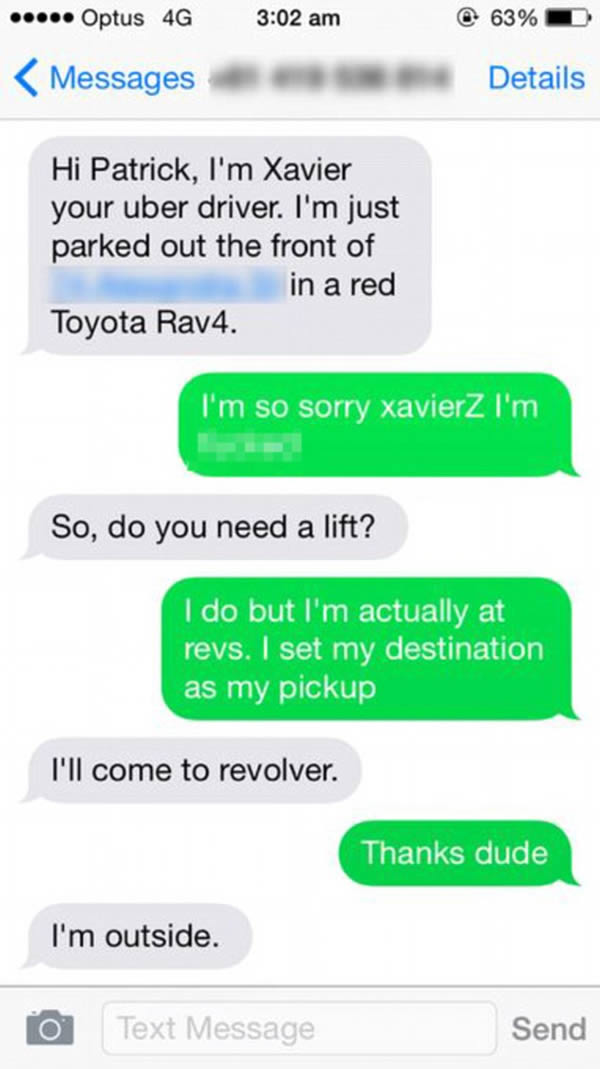 An Uber driver named Xavier has been praised for going out of his way to take a drunken reveler home, despite being sent to the wrong address. After a few too many drinks at a bar, Patrick Neff pulled out his phone and smeared his fingers across the touch screen pad, thinking he had booked an Uber home.
Despite his best intentions, Mr. Neff unknowingly set his pickup location as his St. Kilda home, sending his driver Xavier ten minutes in the opposite direction. After arriving outside Mr. Neff's St Kilda home, Xavier sent him a text to let him know he was waiting. It was at this point Mr. Neff realized his mistake and drunkenly fired off an apology text. "I'm so sorry xavierZ I'm f****d," he wrote.
Now acutely aware of Mr. Neff's level of inebriation, Xavier had the perfect opportunity to abandon the trip without it affecting his star rating. But instead of leaving Mr. Neff in his hour of need, Xavier did the unexpected and asked if he still needed a ride.
While Xavier only earned a measly $6 for the late-night fare, the mysterious driver was praised online after Mr. Neff posted his text chain with Xavier on Reddit. The post was viewed 808,000 times in two days, with hundreds commending the Uber driver for "going the extra mile."
6

The Uber driver who became famous for uploading karaoke videos from his passengers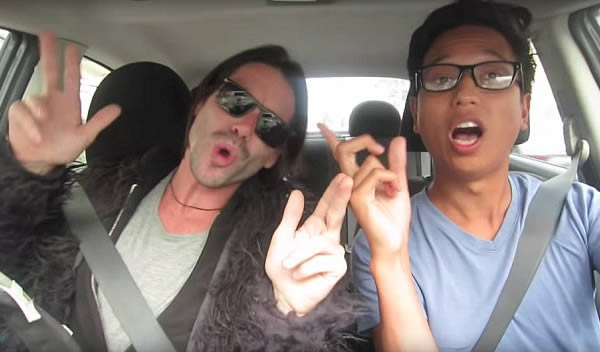 When you take a ride with Jonathan Gaurano, you can almost be certain that you won't be left to sit silently in the back seat. The 27-year-old Uber driver, who cruises the streets of Los Angeles, spends his day dancing along with his delighted passengers to whatever's playing on the radio.
Hot on the heels of his last video, which saw him recording his customers dancing along to The Weeknd, Jonathan has kept his cameras rolling to create a new version of himself and his customers enjoying Mark Ronson & Bruno Mars' "Uptown Funk."
In a previous video, he filmed himself entertaining passengers with The Weeknd track, "Can't Feel My Face." Like that video, he cleverly edited together footage from several journeys, all shot in his car.
7

The Uber driver who has the worst name ever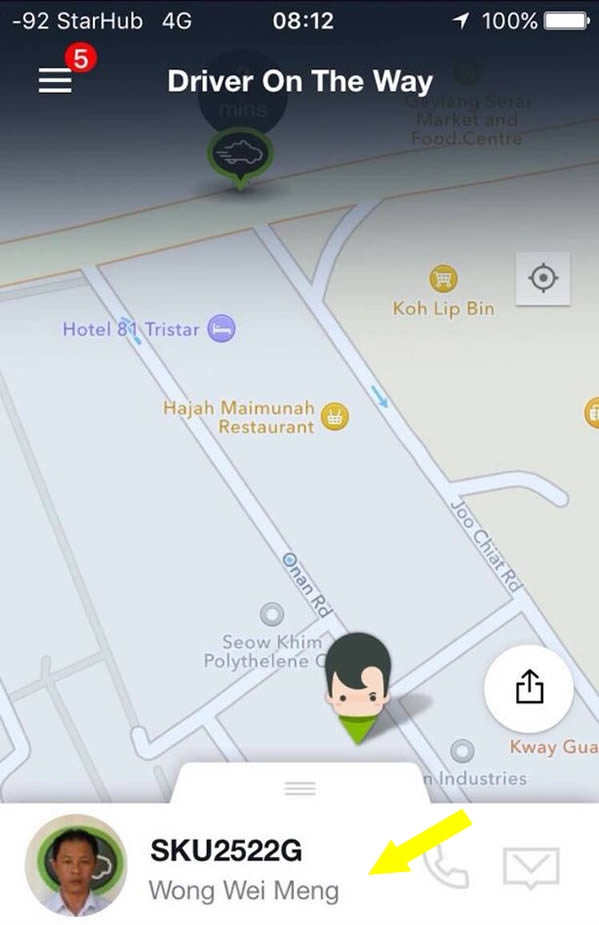 If you're looking for a cab driver who knows his stuff, you might want to stay away from this chap.
An Uber driver, with the unfortunate name of Wong Wei, was recently hailed by a stunned English ex-pat in Singapore who just had to share it online. The passenger reportedly ended up exactly where he was supposed to, meaning that the driver didn't take him the wrong way after all.