1

The spa worker who was found frozen to death in a cryotherapy tank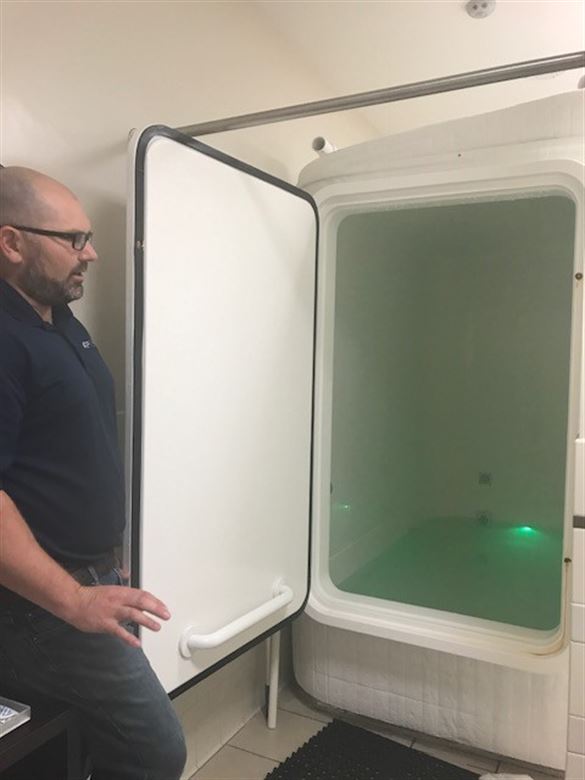 A 24-year-old Las Vegas beauty salon employee, Chelsea Ake-Salvacion, was found dead inside a cryotherapy deep-freeze unit.
Ake-Salvacion sent a text message to her boyfriend saying she was staying late at work for a few minutes inside the tank in hopes of rejuvenating sore muscles in the -110-celsius temperatures. She was found dead by co-workers the following morning, October 10, 2015.
The treatment, which exposes the body to nitrogen gas at sub-zero temperatures, is said to assist in muscle regeneration and improve skin tone. But some experts have expressed doubts about its usefulness, and others have questioned its safety. Practitioners say no one should ever be in the chamber alone, as Ake-Salvacion was. The Clark County coroner's office revealed that she died from asphyxia caused by low oxygen levels.
2

The woman who was found dead after having been trapped in an elevator for over a month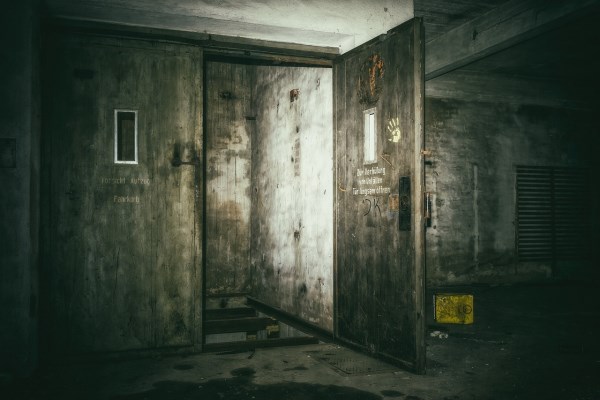 In the Chinese city of Xian, a woman, known only as Wu, died in an elevator located in the apartment building where she was living after being trapped inside for over a month.
Wu lived alone on the 15th floor of the building and mostly kept to herself. She was forgotten for more than a month before her body was discovered and some accounts say she had a hand pressed against the door when she was found.
Repairmen turned off power to the elevator on January 30, 2016, after it malfunctioned. They shouted to check if anyone was inside and heard no reply, but failed to follow the rules and pry open the doors to make sure. They left the elevator shut down for more than 30 days.
Reports have speculated that Wu starved to death, but fatal dehydration seems more likely.
3

The woman who died while working at her cubicle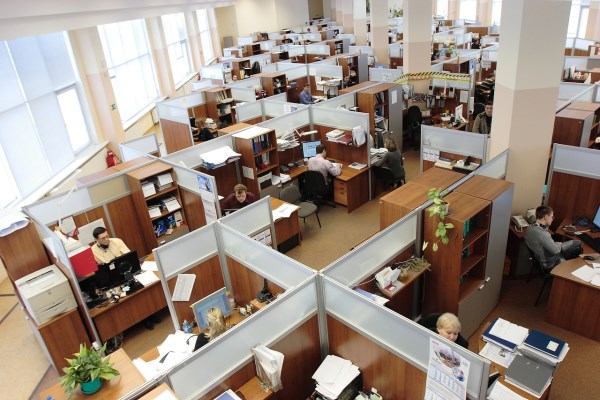 In February 2011, the body of Rebecca Wells was found slumped over her desk and could have been there for up to 24 hours.
Wells, 51, a compliance auditor for the LA County Internal Services Department (ISD), died while working in her cubicle. She was was sitting in a line of cubicles that were unoccupied with no phones or employees nearby and was discovered by a security guard the following afternoon. She is believed to have died of natural causes.
4

The woman whose decomposing body was found in a tree in Australia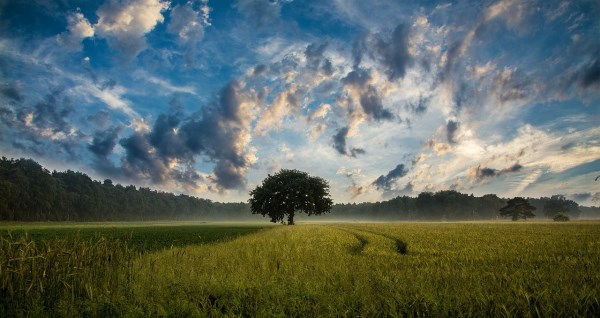 In January 2012, the body of a young woman was found in an oak tree in Australia.
Melissa Joy Dietzel, 22, of Redlands, California, was a U.S. tourist who was working abroad as a live-in nanny and allegedly committed suicide. Her remains were found 30 feet up by a tree surgeon in the Randwick area of Sydney after reports of a foul smell coming from its branches.
Dietzel, who was identified through missing person's records, dental details, and her clothing, had not been living in the tree before her death, despite reports to the contrary.
5

The dead body that fell out of the coroner's truck and into traffic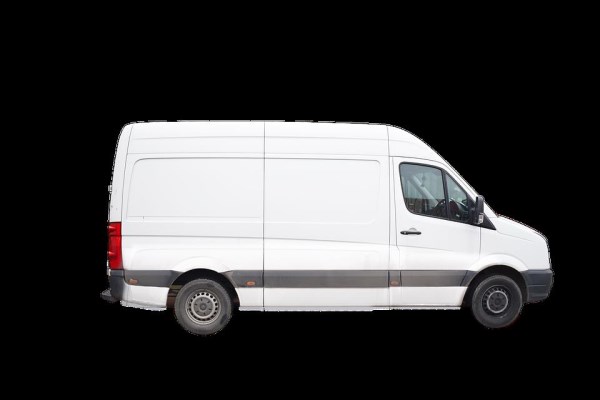 A body on a gurney fell out of a coroner's van when a door malfunctioned, sending the corpse into the middle of a busy roadway in Pennsylvania in July 2014.
A photo on the Bucks County Courier Times website showed the dead body, wrapped in what appears to be a white sheet, lying in the street as cars buzzed by. The driver realized immediately that the door had opened and retrieved the deceased within minutes.
6

The church that had three dead bodies buried in its foundation
Three dead bodies were found buried in shallow graves in a church foundation in Enugu State, Nigeria in January 2016. The building is allegedly owned by a ritualist who presented himself as a man of God.
A worker at the site heard about the burial of the deceased inside the foundation and alerted officials before the concrete was poured. Full-scale investigations have since commenced surrounding the incident.
Resident Osita Obi took to social media to question what kind of church would use human beings as its foundation stone. He said, "Not everyone you interact with these days is a human being. Fake pastors [are] everywhere with signs and wonders. Still lots of people keep trooping in without knowing what is behind the curtain."
7

The man who died in an internet cafe after a three-day gaming binge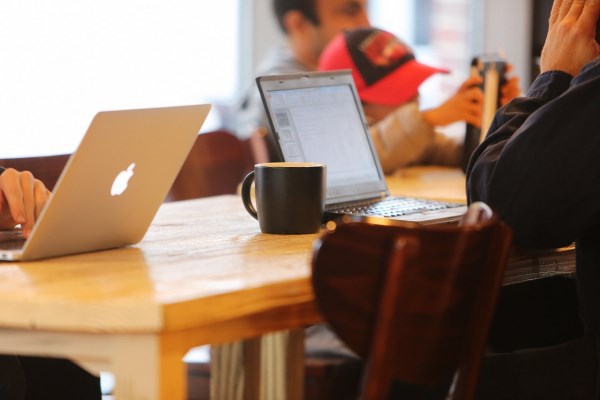 A 32-year-old man was found dead in an Internet cafe in Taiwan after a marathon three-day gaming binge in January 2015.
The man, known only as Hsieh, entered the cafe in Kaohsiung, Taiwan's second-largest city, on January 6. He was found motionless on January 8, and he was rushed to the hospital, where he was pronounced dead from cardiac failure.
Gamers around him continued playing as if nothing happened even when the police and paramedics arrived. Cold temperatures and exhaustion from the long hours spent playing games likely contributed to Hsieh's cardiac arrest.
8

The woman whose corpse was found sitting in a Walmart parking lot for months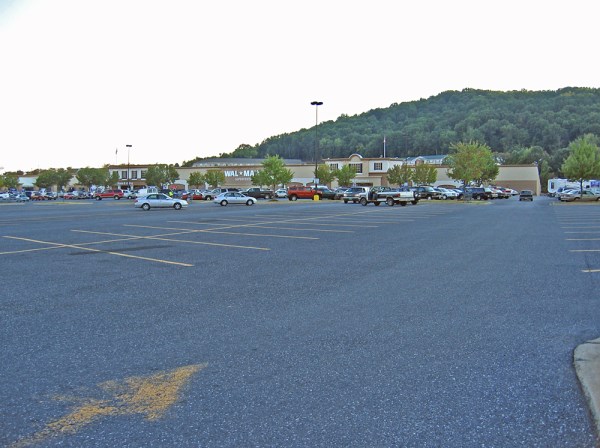 Lauren Moss was found dead in her car in a busy Walmart parking lot several months after she had gone missing.
The 22-year-old woman from Seaside, California disappeared in November 2015 after she had been released from a drug and alcohol treatment center. Walmart employees noticed her car (which had dark windows and a sun shield placed in the front window) had been parked in the same spot for several weeks and called the police. By the time they arrived, they had found Moss badly decomposed. She left a suicide note and an empty syringe next to her.
The Walmart where Moss was found has 24-hour security cameras but does not have safety personnel patrolling the parking lot. The available surveillance footage only dates back to December 2015, but officers believe Moss parked in the lot on or about the day she left rehab.
9

The woman whose body was found in the walls of her apartment seven years after her death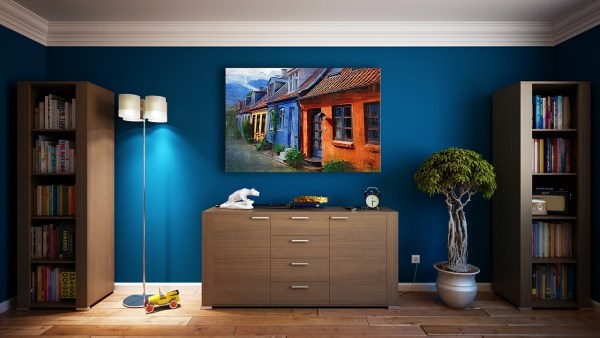 Nearly seven years after a Los Angeles area woman vanished, her body was found inside the walls of her apartment in the Harbor Hills Housing Project in Lomita, California.
Raven Joy Campbell, who was 31 at the time of her disappearance, was first reported missing in July 2009. Her body was recovered in early July 2015. Its discovery was prompted by an anonymous caller who contacted the Campbell family, saying Raven could be buried behind a wall of a closet in the complex. Law enforcement brought in cadaver dogs who located her remains inside the wall. Neighbors had also been complaining about an odd odor for years.
Ex-roommate Randolph E. Garbutt, 43, was charged with one count of murder after an autopsy had determined Campbell died of blunt force trauma to the head. He faces life in prison.