1

The Facebook CEO and his wife who pledged to give away $45 billion in an open letter to their daughter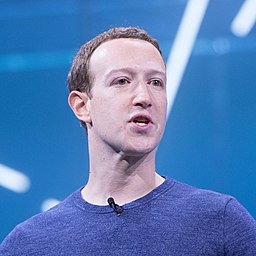 In December 2015, Mark Zuckerberg penned an open letter to his newborn daughter, in which he shared his views on healthcare, technology, education, crime and a host of other issues.
The 2,220-word missive, co-written with wife Priscilla Chan, states, "Like all parents, we want you to grow up in a world better than ours (is) today. We will do our part to make this happen, not only because we love you, but also because we have a moral responsibility to all children in the next generation." The couple continues, saying they are also pledging to donate 99% of their Facebook shares — currently worth about $45 billion — "during our lives to advance this mission."
Zuckerberg and Chan were vague on how and when they would distribute their money, saying they would share more details in the coming months. The letter quickly received praise, but also criticism from those who thought he was using his daughter's birth to promote his beliefs.
2

The gay blogger who wrote an open letter to his homophobic parents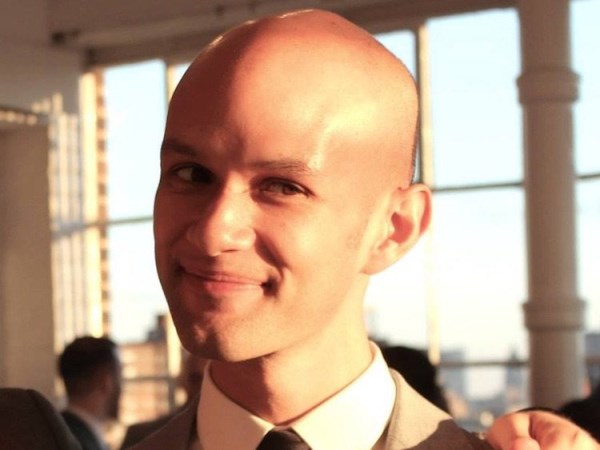 A gay blogger wrote an open letter to his religious parents and posted it online, taking them to task for refusing to attend his wedding in 2013.
Patrick Bradley, a New York–based food columnist and creator of TheGayFoodie.com, reached out to magazine columnist Michael Musto and asked him to publish the letter, written during a fit of insomnia over the situation. He wrote: "It's been 890 days since the day that you decided not to partake in my wedding. I don't know why it's taken me this long to say anything about it. Perhaps I've been afraid of what the family will think, what the family might say. Or perhaps I've been afraid of losing even more of my wonderful, beautiful family, whom I think about day and night."
Bradley recounts a pre-wedding visit with his mom in New Jersey, during which he tells her that the family of his fiancé, Michael, was excited about meeting her. "You simply replied that you would not be going to the wedding. I tried my best to retain composure, thinking that I'd be able to change your mind before the big day," he writes. But when mom started quoting the Bible in the supermarket — and then told him of her fear of an angel appearing to her, saying, "Stop praying for Patrick! He's already in hell!" — he knew things would not be turned around so easily.
Bradley continues, explaining that his aim is not vengeance. "I'm doing it (writing the letter) because I'm tired of walking on eggshells around my siblings, godchildren, nephews and nieces. I'm tired of having to be 'civil' with both of you, 'for the sake of the family.' I'm also tired of the unwanted holiday and birthday gifts, and I'm tired of you having the audacity to speak to my husband (and myself) as if nothing has happened. Have you no shame?"
3

The Apple CEO who stated his reasons for refusing to cooperate with the FBI in an open letter to customers
Apple CEO Tim Cook posted an open letter to customers in February 2016 announcing that the company would oppose an order from a U.S. Federal judge to help the FBI access data on an iPhone 5c used by San Bernardino shooter Syed Farook.
Cook says that the company wants "its customers to understand what's at stake" and said that while Apple has cooperated with the FBI in many instances, he believes that their most recent request "would undermine the very freedoms and liberty our government is meant to protect."
The F.B.I. is citing the All Writs Act — a sweeping, two-sentence law originally part of the Judiciary Act of 1789 — to try to compel Apple to cooperate, but Cook is still not convinced. He said, "The implications of the government's demands are chilling. If the government can use the All Writs Act to make it easier to unlock your iPhone, it would have the power to reach into anyone's device to capture their data. The government could extend this breach of privacy and demand that Apple build surveillance software to intercept your messages, access your health records or financial data, track your location, or even access your phone's microphone or camera without your knowledge."
Apple was given five days to comply with the order but has yet to do so. As of this writing, Cook intends to keep fighting, perhaps all the way to the Supreme Court.
4

The Yelp employee who was fired after posting an open letter stating she could not afford food
In February 2016, Talia Jane's name went viral after she penned an open letter to Yelp CEO Jeremy Stoppleman about not being able to afford food even though she has a full-time job.
In the letter, the 25-year-old San Francisco resident said she made $12.25 an hour ($8.15 after taxes) and spent 80% of that on rent to live in the Bay area. She also said she "hadn't bought groceries" since she started the gig and had been living off a large bag of rice.
Two hours after the letter was posted online, she was fired. Yelp insists her termination was not related to the missive, however, Talia claims that she was told by Yelp's HR department that she violated the company's terms of conduct in publishing it.
Reaction to the letter on social media was swift and divided. Stoppleman, of course, wasn't very sympathetic towards her views, saying he acknowledged her point that the cost of living in San Francisco is far too high", but he had "not been personally involved in Talia being let go."
5

The Irish comedian who wrote a hilarious open letter to ISIS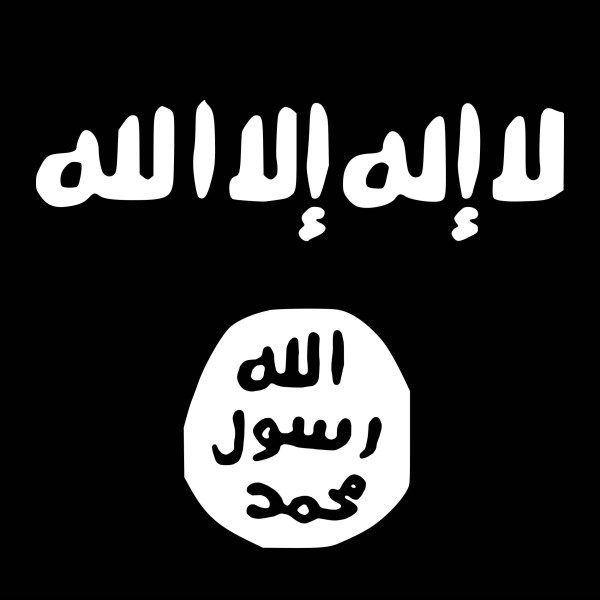 21-year-old comedian Finchie Cova posted a hilarious open letter to ISIS on Facebook in November 2015, and it quickly went viral.
Opening with "what's the craic (a term for news, gossip, fun, entertainment, and enjoyable conversation) lads," he challenges the murderous group to rethink their outlook and even tells them to step down from "their three-legged horse" for a second. Cova also cheekily slips up, writing "in the name of Alan, (or whatever he's called)" in a reference to Allah. He even mistakes Shariah Law for "Sharon," before rounding off the letter with a warning: "If a single pub is damaged during your short stay here, we will consider this an act of war."
6

The talk show host's father who wrote an open letter in response to his daughter's shocking statements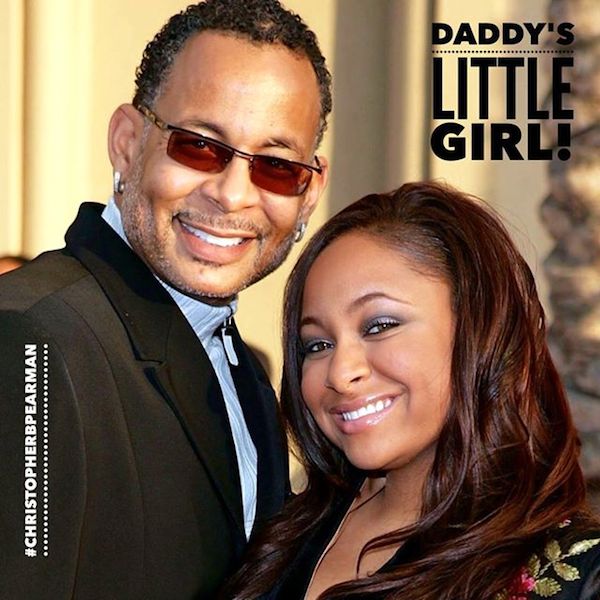 During a conversation addressing a study released in the Journal of Evolution and Human Behavior, an outspoken co-host of The View, Raven-Symoné, said she would not consider any "ghetto" names if she were an employer looking to hire. "I'm not about to hire you if your name is Watermelondrea. It's just not going to happen. I'm not going to hire you."
Her dad and former manager, Christopher B. Pearman, took to Facebook to address the uproar. He explained that he has not been in charge of his daughter's career for more than a decade, and he doesn't always agree with what she says.
"Children grow up and become influenced by many things, situations, and people. I certainly don't agree with what she said....but she is damn near thirty years old. She's a grown ass woman making grown ass mistakes. We all have been guilty of this."
He continued, "Raven is a really Beautiful, Sweethearted, Human Being. I should know. Her Mother and I Love her Very much and will always support her and have her back. Even if sometimes..........she says some dumb S#%T!"
7

The civil rights leader whose letter from jail is now considered a classic of world literature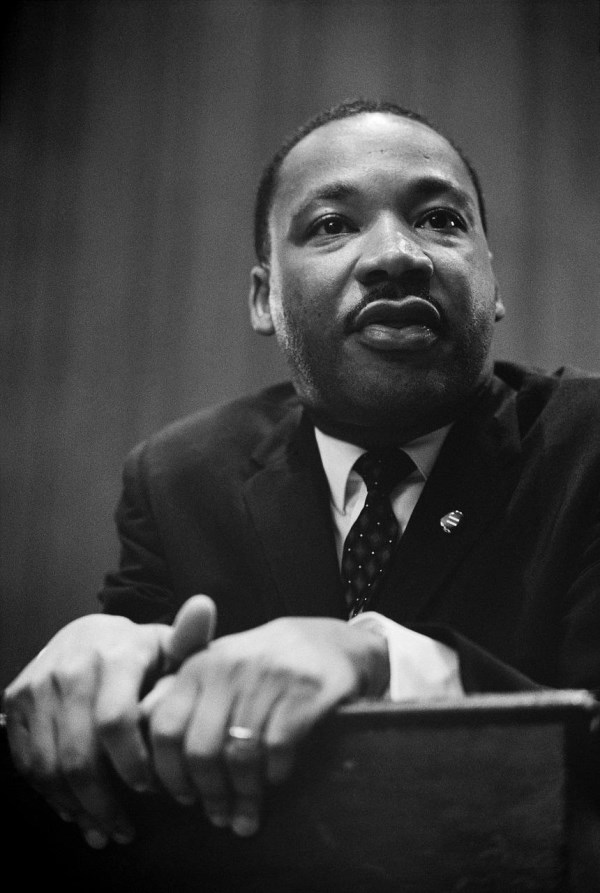 On April 16, 1963, imprisoned civil rights leader Martin Luther King Jr. completed work on one of the seminal texts of the American Civil Rights Movement, "Letter from Birmingham Jail."
King (and other protestors) had been arrested after leading demonstrations in hopes of bringing national attention the brutal and racist treatment suffered by blacks in one of the most segregated cities in America. Once in solitary confinement, he penned his 7000-word missive on a piece of newspaper in response to another open letter written by Alabama clergymen calling for an end to the demonstrations against segregation, and for the issue to be resolved in the courts.
King felt it was his moral obligation to be in Birmingham protesting something he felt biblical figures would have done. He said, "I am in Birmingham because injustice is here. Just as the prophets of the eighth century B.C. left their villages and carried their 'thus saith the Lord' far beyond the boundaries of their home towns, and just as the Apostle Paul left his village of Tarsus and carried the gospel of Jesus Christ to the far corners of the Greco-Roman world, so am I compelled to carry the gospel of freedom beyond my own home town. Like Paul, I must constantly respond to the Macedonian call for aid."
"Letter From Birmingham City Jail" is now considered a classic of world literature and stands as one of the most important documents of the civil-rights movement. Read the full text here.
8

The rapper who referenced a murdered teen and prompted an angry open letter from his family
Lil Wayne's offensive lyrics on Future's "Karate Chop" remix about civil rights movement catalyst Emmett Till — the 15-year-old murdered in 1955 for allegedly whistling at a white woman — prompted an angry open letter from his family in 2013.
"When you spit lyrics like 'Beat that p---y up like Emmett Till,' not only are you destroying the preservation and legacy of Emmett Till's memory and name, but the impact of his murder in black history along with the degradation of women," the letter, written by Airickca Gorgon-Taylor, Till Family representative and executive director of the Mamie Till Mobley Memorial Foundation, read.
Gorgon-Taylor asked Lil Wayne to "restore honor to Emmett Till's name and legacy" by allying with the Till Foundation to "ignite a modern-day movement." She also quoted Stevie Wonder, who said the lyric offended him as well.
Lil Wayne responded with an apology to the Till family saying, "As a father myself, I cannot imagine the pain that your family has had to endure. Moving forward, I will not use or reference Emmett Till or the Till family in my music, especially in an inappropriate manner. I will not be performing the lyrics that contain that reference live and have removed them from my catalog. I have tremendous respect for those who paved the way for the liberty and opportunities that African-Americans currently enjoy."
Gordon-Taylor has since said the family does not view Lil Wayne's statement as a formal apology. "While it's commendable that he has vowed to respect the legacy of Emmett Till and his memory to 'not use or reference Emmett Till or the Till family in his music,' this statement falls short of an apology, as none is mentioned."