1

The woman who stripped naked at Denver International Airport after being asked to put out her cigarette
In a bizarre incident at Denver International Airport in 2012, a woman stripped completely naked after clashing with officials over illegally smoking a cigarette inside the terminal building. She then asked them to reprint her boarding pass, still in the altogether.
The woman was later taken to hospital for an assessment, but was not arrested and is believed to have blamed lack of sleep for the episode.
2

The rapper who broke up a brawl between paparazzi at LAX
In February 2016, Kanye West found himself on the right side of things (for once) as he played peacemaker in a fight between two members of the paparazzi.
Yeezy was walking through the airport when he was swarmed by a frenzied group of photographers. As the cameramen tried to get in position for a close-up of the rapper, things got heated. TMZ captured footage of two men starting to throw down, with one man throwing a punch and kick. West quickly stepped in to stop the tussle and hugged the angered man to quell the beef.

3

The airport that was forced to call in riot police after passengers melted down over delays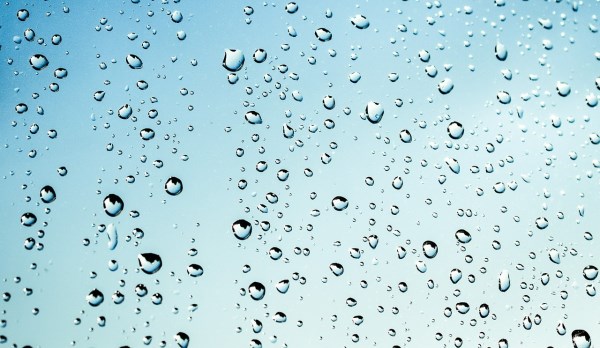 In May 2015, heavy rains fell in southern China and caused crippling delays at Shenzhen Bao'an International Airport. Over 100 flights were affected by weather, upsetting travel plans for over a thousand people. For about 24 hours, the airport was filled with people with nowhere to go. Airlines were not giving out guaranteed compensation for the cancelled flights, and passengers were getting hungry and restless.
That's when all hell broke loose. 20 to 30 men encircled the Southern China Airlines counter and began berating the staff. Equipment was smashed in a fight. Riot police rushed in to form a human barricade between the tired masses and the surrounded airline employees.
Eventually, customers were rebooked on flights and Southern China Airlines compensated each passenger with roughly $32.
4

The man who protested his oversold flight by stripping down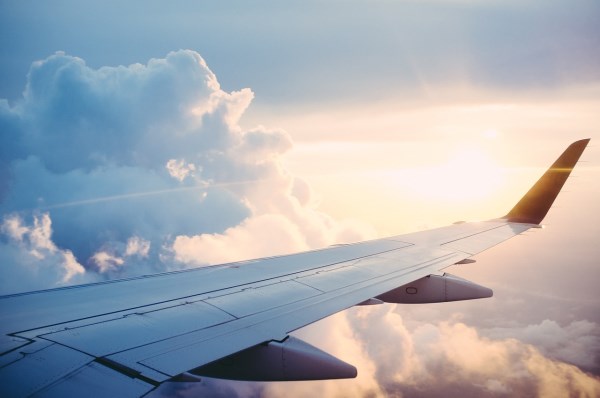 In May 2015, US Airways refused to let a man on a plane no matter how naked he got. The gentleman was photographed after stripping to his birthday suit as a type of bizarre protest when he was repeatedly told he would not be allowed to board his flight to Jamaica at the Charlotte Douglas International Airport.
After being told his flight was oversold, he headed to a nearby bathroom and emerged without clothes. He continued to argue about his cancellation until police arrived.
The Charlotte-Mecklenburg Police Department explained the man "was suffering from a medical issue. He did not face charges.
5

The celebrity who was arrested for getting too drunk before boarding her flight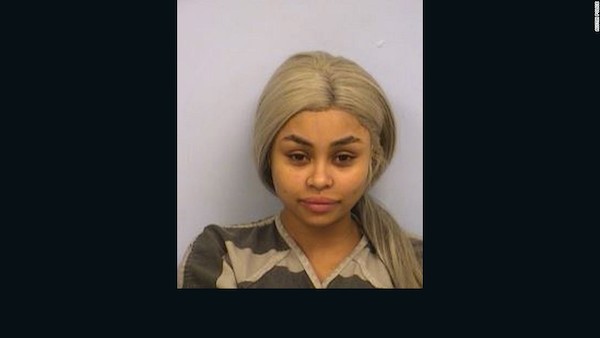 Rob Kardashian's current girlfriend, Blac Chyna, was arrested in February 2016 after allegedly getting drunk and becoming belligerent during a trip to London.
Chyna was busted in the Austin-Bergstrom International Airport as she was on her way to board her connecting flight. She stormed toward the gate, got on the plane and screamed at a flight attendant, "Nasty ass bitch!"
Chyna appeared "heavily intoxicated" and was "fighting" with a flight attendant, acting "like a drunken fool." An eyewitness said, at one point, she screamed, "Y'all got no respect for me. I gotta tie my shoes. Let me tie my Yeezys." (Kanye's kicks made by Adidas.) She was handcuffed and crying as cops took her away and was later booked for public intoxication.
6

The man who claimed to have had "100 drinks" and attacked a passenger at Dallas/Fort Worth International Airport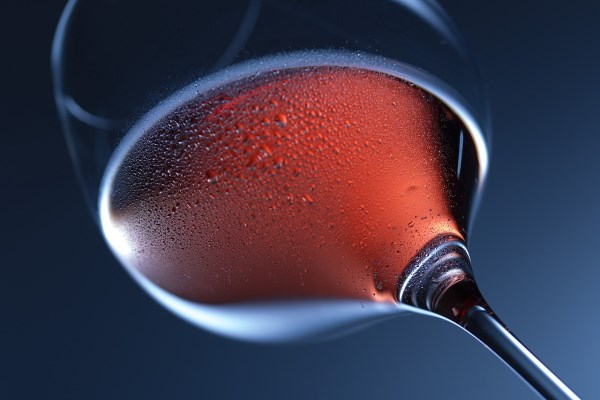 A Tennessee man who said he had consumed "100 drinks" called a pink-shirt-wearing passenger multiple anti-gay slurs because "This is America. That's why," according to police.
Video of the man identified as McCleish Christmas Benham, 27, of Shelbyville, received millions of views as the clearly inebriated suspect kicked his victim in the groin and hit him in the head at the Dallas/Fort Worth Airport. He was immediately tackled by an officer and five bystanders.
7

The man who attempted to destroy everything in sight after showing up too late for his flight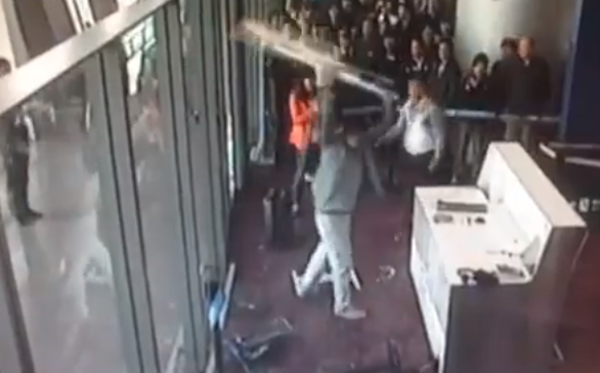 This meltdown took place in early 2013 at Kunming Changshui International Airport in China when a man showed up too late for his flight. Watch as the man, known only as Mr. Yan, destroys everything in his path while passengers and security staff look on in shock.
8

The woman whose epic meltdown at Hong Kong International Airport went viral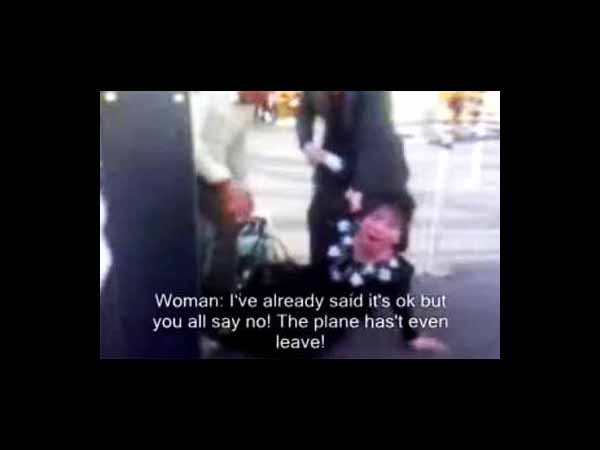 We saved this "oldie-but-goodie" for last. In 2009, a middle-aged Chinese woman screamed, wailed, and writhed on the floor after missing her flight from Hong Kong to San Francisco.
The unnamed woman runs around shrieking, collapses, rolls on the ground and finally pounds her hands on the boarding gate desk while yelling at airline personnel. Her male traveling companion appears stressed but (somehow) maintains his composure.
Cathay Pacific said the woman and her companion managed to catch another flight to San Francisco a few hours later. The clip went viral and has since amassed over 7 million views on YouTube.