1

Life's short, get a divorce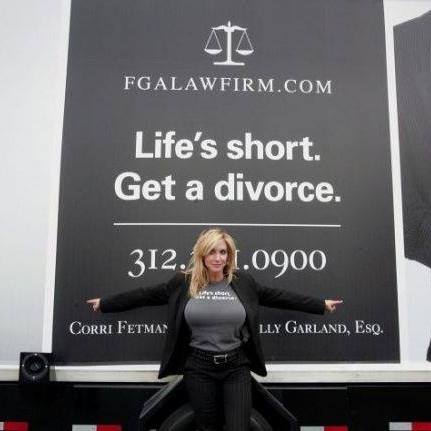 An all-female law firm is turning heads in Chicago with a new billboard and a blunt message: "Life's Short. Get a Divorce.''
The billboard, sponsored by Fetman, Garland & Associates, Ltd., a firm that specializes in divorce cases, features the six-pack abs of a headless male and a tanned, scantily clad female.
The ad is the brainchild of Corri Fetman, who said, "Law firm advertising is boring. Everything's always the same. It's lawyers in libraries with a suit on and the law books behind them. They don't say anything. What, I should hire you because you have a law degree? C'mon. So we wanted to try something different."
Reaction from those who work in and around Chicago's divorce courts has been less than enthusiastic. "It's grotesque,'' said John Ducanto, past president of the American Academy of Matrimonial Lawyers. "It's totally undignified and offensive."
2

Who gets the dog?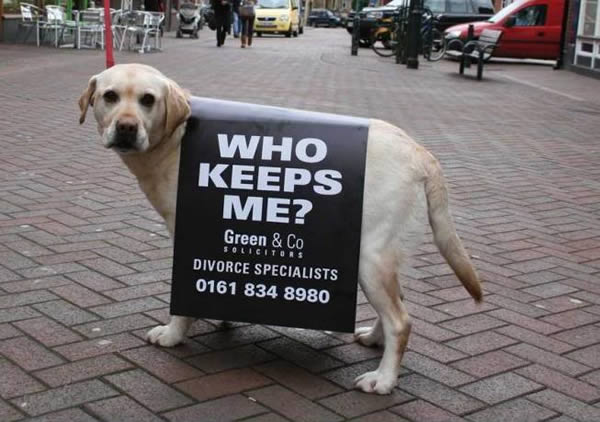 I have to admit, I loved the creativity of this ad, but using a real dog as a guerrilla ad looks a lot like animal abuse to me.
3

Enjoy the ride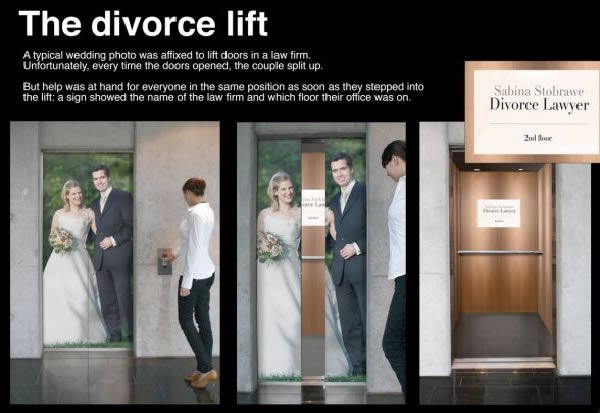 You have to admire this law firm's creativity. It shows how your perfect life can fall apart and when you need expert advice, they'll bet here to help you.
4

This YouTube Video Has Been Removed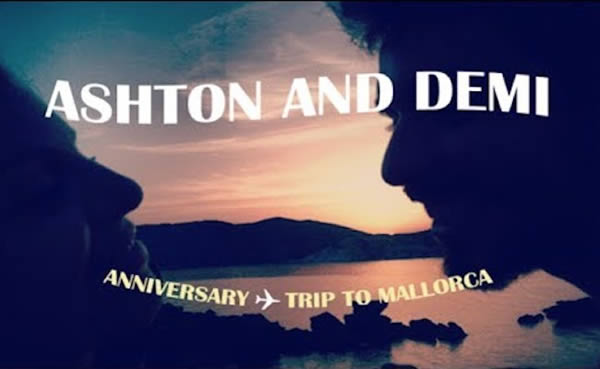 I can't vouch for Esteban A. Gergely's capabilities as a lawyer, but his choice of URL and methods of online video advertising are fantastic.
The "criminal defense, immigration defense, civil practice, general litigation, family law, and other matters" attorney is originally from Argentina, but is now based in Rockville, Maryland. According to Adweek, he enlisted Grey's Hispanic agency, Wing, for a trio of very clever commercials.
Gergely's 10-second ads promote his legal services in a way that plays off a prominent YouTube feature known to all of the video sharing site's one billion unique monthly visitors, but still manage to the leave the viewer with the sense that he or she is part of an inside joke.
Check them out and don't be fooled by the message that the videos have been removed. Keep watching.
5

Naked Photos Guerrilla Ad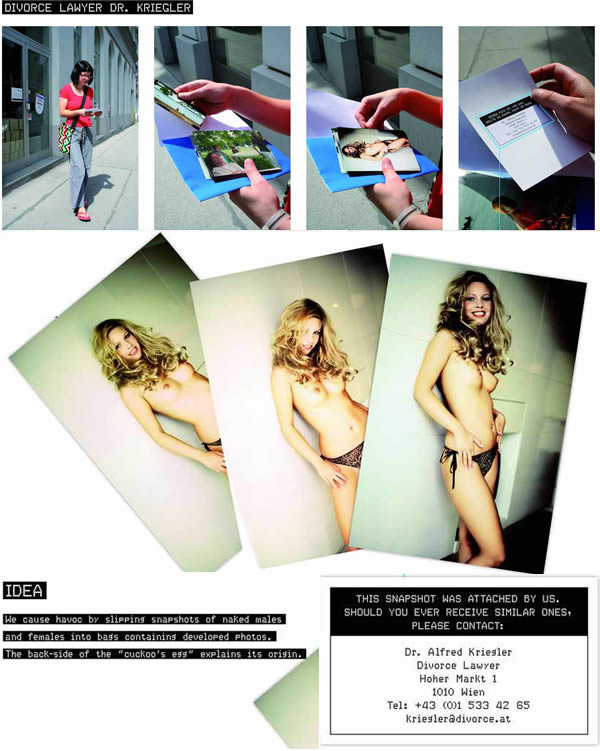 Here's an ad from divorce lawyer Dr. Kriegler I wouldn't want to receive. It works this way — the ad agency slips naked male and females snapshots into bags containing developed photos, and the back of the photos explains the origin of the content. The ad was created by Draftfcb Kobza, Austria.
6

Condom Business Card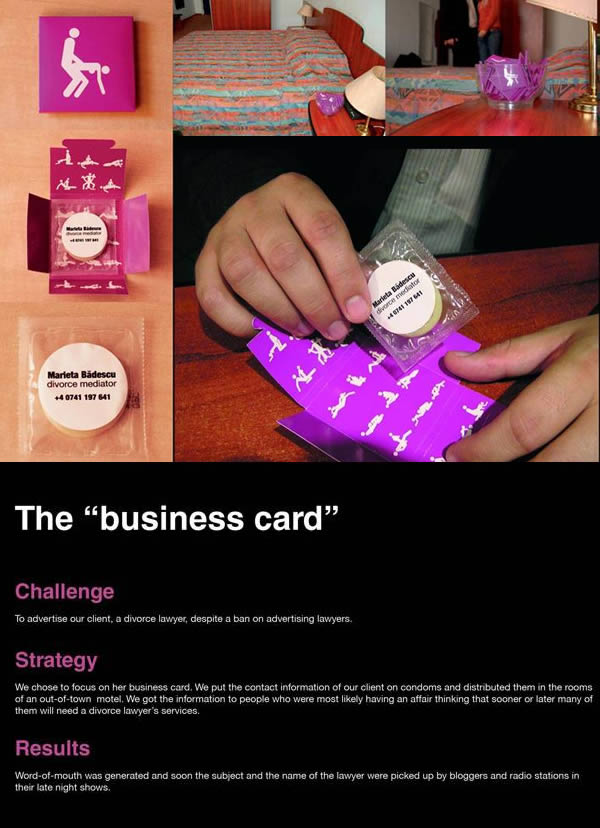 One upon a time divorce ads were forbidden, but this ad agency decided to create a campaign using a business card. Contact information was put on wrapped condoms and distributed in motels where people were most likely having affairs and would soon be needing a divorce lawyer.
7

Tearable Business Card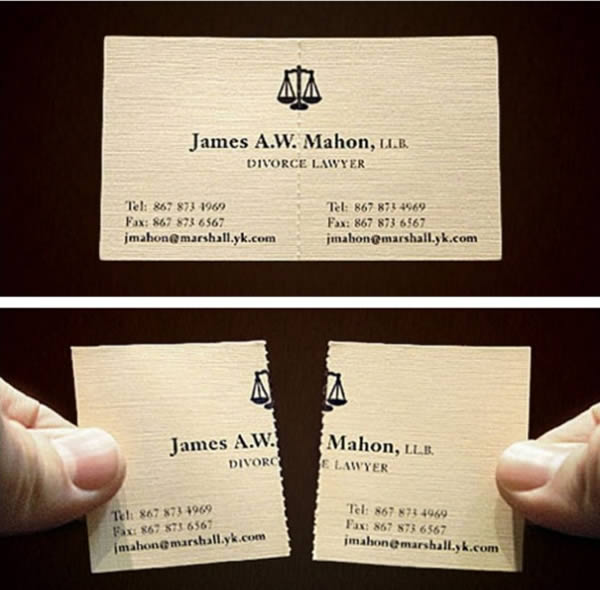 The concept of this business card is simple yet brilliant — it can be split, just like a marriage.
8

Chopsticks Guerrilla Ad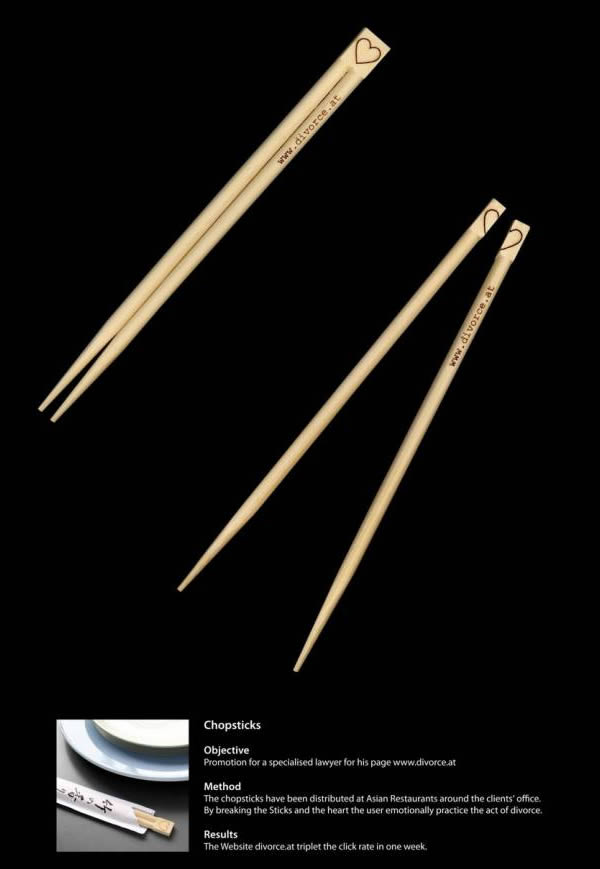 Another creative way to illustrate a separation: chopsticks. With this simple idea, the promoted website tripled its views.
9

The ring finger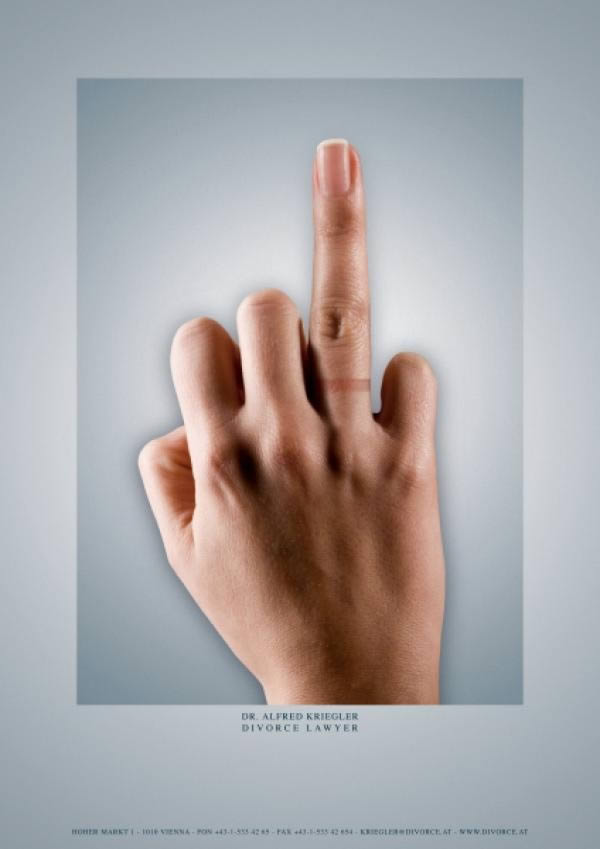 Another ad from Dr. Alfred Kriegler, the lawyer behind the naked snapshots.
10

Cause marriage is a grenade waiting to explode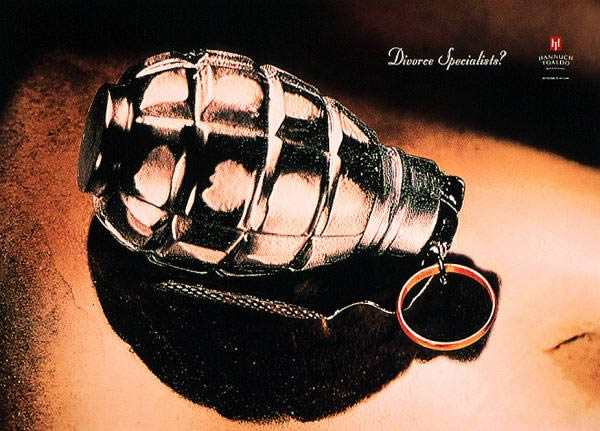 This print ad, entitled Grenade, was created by Master Comunicacao advertising agency in Brazil. It was released in July 2001.
11

"Moving on means never having to talk to your mother-in-law again"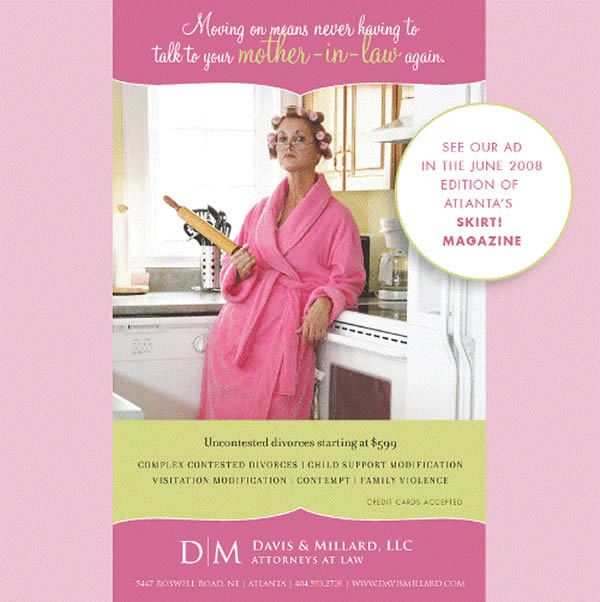 They know what the best part of getting divorced is! The ad, from divorce and bankruptcy firm Davis and Millard, appeared in an Atlanta magazine in June 2008.
12

Just jump!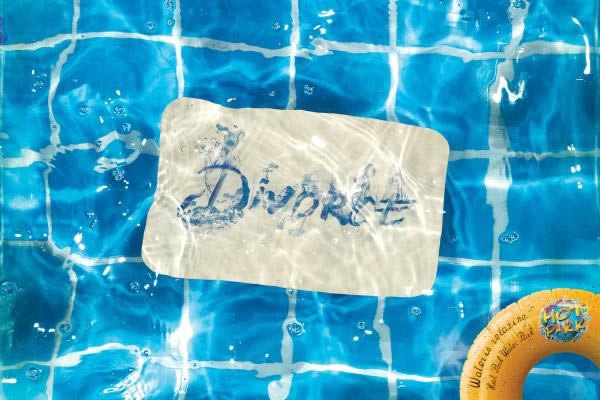 This print ad, entitled Relax, Divorce, was done by Longplay 360 advertising agency for the brand Hot Park in Brazil. It was released in on June 2012.