1

Follow Me Suitcase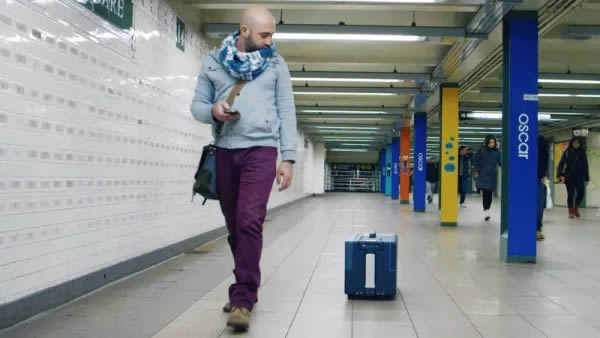 Thanks to this new hands-free suitcase, carrying heavy luggage may soon become a thing of the past. Designed by Israeli company NUA Robotics, this "smart" suitcase is the technological equivalent of Mary's little lamb — it'll follow you everywhere you go.
The carry-on, currently a prototype, connects to a smartphone app via Bluetooth. It has a built-in camera sensor that can "see" and follow you around on flat surfaces, like airport floors. It comes with an anti-theft alarm to prevent someone from snatching it away when you're not looking, and — the icing on the cake — it has a backup battery that you can use to charge all your devices.
2

Bottle Opener Sandals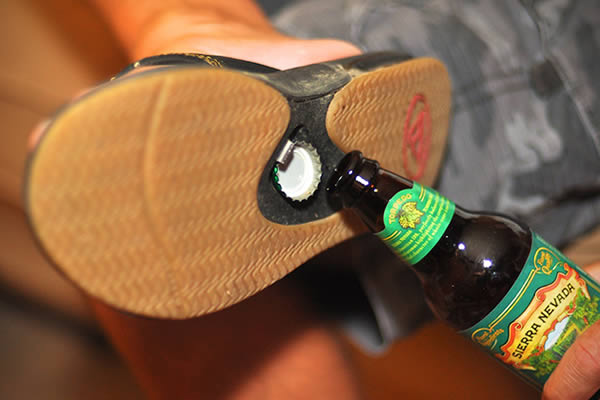 These sandals are perfect for a more tropical destination. They look like the classic sandals you know and love, but with quick-drying synthetic nubuck straps, contoured footbeds and thick, foamy, molded EVA sole with added arch support for under-heel airbag cushioning. What else could you possibly need? There's a hidden bottle opener, too, which will instantly make you the life of that beach party.
3

Heated Shoes Insoles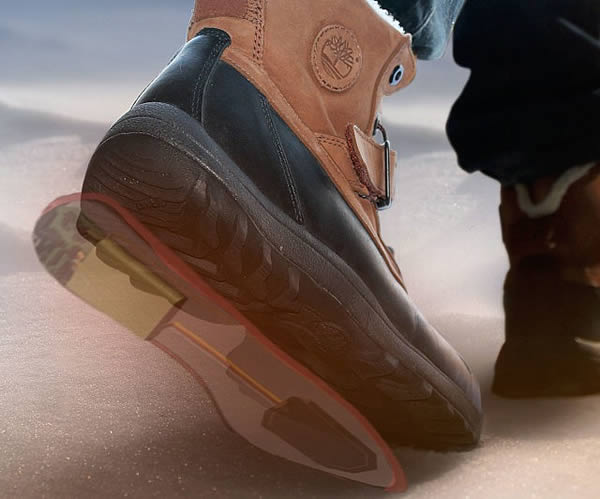 I remember when I was younger backpacking in Europe during winter and not being able to feel my feet, even though I wore three pairs of socks. With these heated shoe insoles, you'll be able to keep your feet nice and toasty no matter how ludicrously cold the weather outside becomes. These custom rechargeable insoles fit snuggly inside boots and are operated through a convenient wireless remote. But, who am I kidding? I probably wouldn't be able to afford the $146.39 price tag that comes with them.
4

Blackout Bands
For anyone who likes to block out all sounds and sights on a plane, this travel accessory was made specifically for you. Introducing — Blackout Bands. These sunglasses are 98 percent opaque and perfect for concealing your shut-eye from the world. (Or, you know, other plane passengers.)
The mastermind behind these innovative shades might surprise you — they were developed by Twilight star Kellan Lutz.
The Hollywood heartthrob first got the idea after an embarrassing in-flight photograph wound up on celebrity blogs and magazines. While flying a few years ago, he mistakenly opted to don a candy-colored eye mask to help him catch a few winks. Unfortunately, the paparazzi was also on the flight and snapped a photo of him for all to see.
5

Inflatable Hoodie Pillow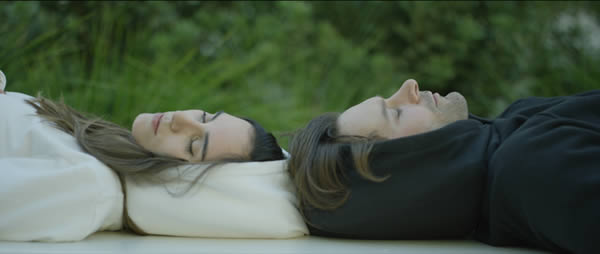 If you need more evidence of society's apprehension over travel insomnia, have a look at Hypnos, a sweatshirt that's blasted almost $300,000 past its Kickstarter goal all because it inflates into a pillow.
"The Hypnos Hoodie is a beautiful, comfortable, and practical hoodie designed for creatives, travelers, commuters and anybody who has a moment to take a rest," reads the pitch for the sweatshirt, which is designed by Los Angeles resident Josh Woodle. "It's more than a hoodie, it's your day-to-day (and day-to-night) essential comfort garment, and it does things other hoodies can't [like blowing up] to form a perfectly ergonomic pillow for rest on the go."
Considering its inflation mechanism is similar to those on commercial-airplane flotation devices, it could also (maybe, but probably not) save your life in the ocean.
6

Bluetooth Luggage Lock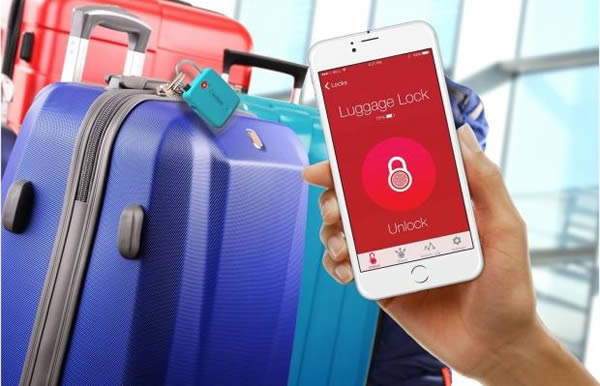 Losing the keys to your suitcase can make for a poor start to an excellent holiday. This creation from Brisbane-based Dog & Bone solves the issue by allowing vacationers to unlock their case with Bluetooth. The travel lock is approved by the American Transportation Security Administration (so they won't chop it off your bag if they need access), and it works with both Google Android and Apple iOS apps.
7

Glasses That "Cure" Jetlag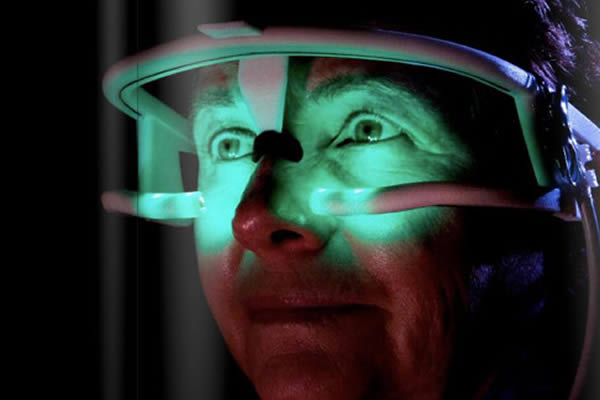 For most people, jet lag isn't that dangerous, but it is uncomfortable, no matter how many miles they've banked in their frequent flier accounts or how much sleep they were able to get in their first-class, private suites. At Flinders University in Australia, researchers decided to work on a portable solution that could have a direct impact on the brain to prepare you for the adjustments that come from long-haul flights.
Called the Re-Timer, it is a wearable device that emits a soft green light onto the eyes. Professor Leon Lack says it can be effective in countering the effects of jet lag, as well as keeping shift workers more alert.
To work, the glasses must be worn for 50 minutes every night for the three days before their flight. Then, after the trip, they need to be worn for one more night. During those 50-minute evening sessions, the glasses trick the brain into thinking it is still daytime, and after you arrive at your destination, your brain doesn't get confused when nighttime suddenly becomes daytime.
If you are a frequent traveler and want to give Re-Timer a try, the glasses are on sale now for $249.
8

Shout My Name Luggage Tag
I just love this! Help shorten the time it takes to find your luggage crowded baggage terminals by attaching a Shout My Name luggage tag. Once the bright colors draw onlookers in, the cleverly printed message will entice any fellow traveler to shout your name so you can find your bag.
9

Self-Cleaning Clothes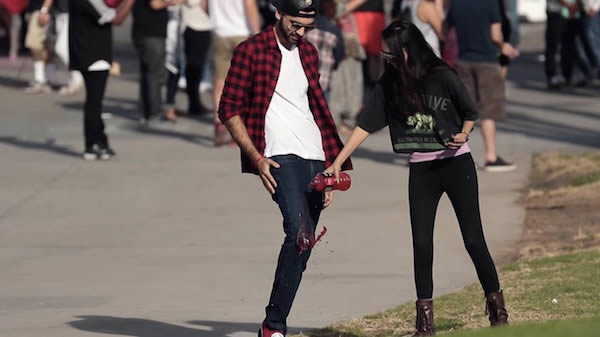 If you know how hard it is to do laundry while you are traveling, you'll love these self-cleaning jeans and tees.
ODO jeans and t-shirts have been designed to repel various liquids including water, honey, coffee and wine. Unlike traditional denim that's prone to staining, ODO incorporates "billions of microscopic peaks" on its clothing to decrease the contact area between liquids and the surface of the material. As a result, spilled liquids either roll off the fabric or can be easily wiped clean. Also, the silver-infused thread used in the jeans kills odor-producing bacteria, leaving your clothes free of any foul scents that stem from perspiration.