1

The woman who changed her name to log into Facebook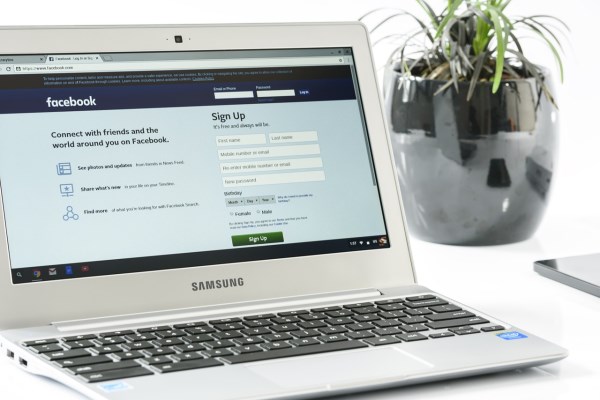 Jemma Rogers, 30, a holistic therapist from Lewisham, set up a profile on Facebook in 2008. She created a profile under the pseudonym Jemmaroid Von Laalaa in hopes of avoiding annoying requests to connect with old friends or strangers.
In June 2015, she got a message from Facebook asking her to send identification to prove it was a genuine name and account. Confused but worried she'd be locked out, Jemma admits she desperately tried to doctor her bank cards to prove that was indeed her real name. One day later, Jemma's account was suspended. In a desperate bid to get her profile back, she changed her name by deed poll and is now officially Jemmaroid Von Laalaa. Despite her efforts, she's still locked out of her account even after sending her new ID to Facebook.
2

The man who had his Facebook account blocked because he is named "Something Long And Complicated" — literally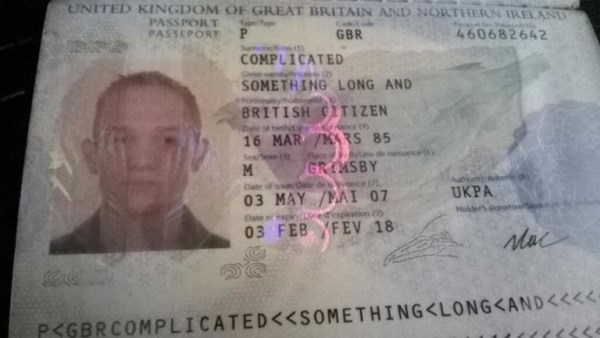 A 30-year-old Londoner has reportedly found out the hard way that Facebook places great value on names.
"Something Long And Complicated," (yes that is his name) claims his account was blocked because the platform's administrators thought his name was fake. The man had to send Facebook his driving license to show proof of identity.
Something was born William Wood but changed his name in 2007. Facebook confirmed that the account was accidentally blocked, but has since been reinstated after they contacted Something.
We're glad Something Long And Complicated's solution was short and simple!
3

The man named Daniel Balls who has tried for years to use his real name on Facebook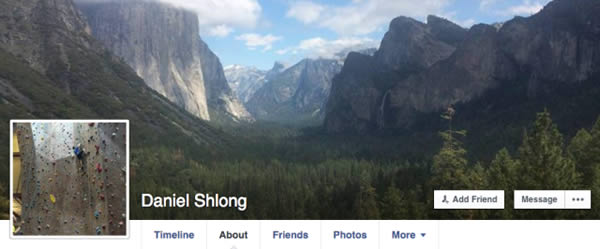 It started out as a joke. Daniel Balls, a British cancer researcher who lives in Hoboken, New Jersey, reluctantly joined Facebook in 2006 to check out some photos that a friend had tagged him in. He registered with the name "Bad Boy Ballsy."
About a year after joining the service, Facebook wised up to the fact that "Bad Boy Ballsy" did not conform to the social network's real-name policy and shut down the account. Over the years, Balls has used a number of pseudonyms on the social network—partly out of playfulness and partly because of Facebook's insistence that people use their real names. Facebook believes his real name—Balls—must surely be fake.
To combat this, balls went with "Daniel Shlong"—which, inexplicably, was deemed acceptable, and remains his Facebook name. However, his wife finds it less amusing to be connected online with Daniel Shlong.
4

The guy named Avatar who was banned from Facebook because he's not "blue and gigantic"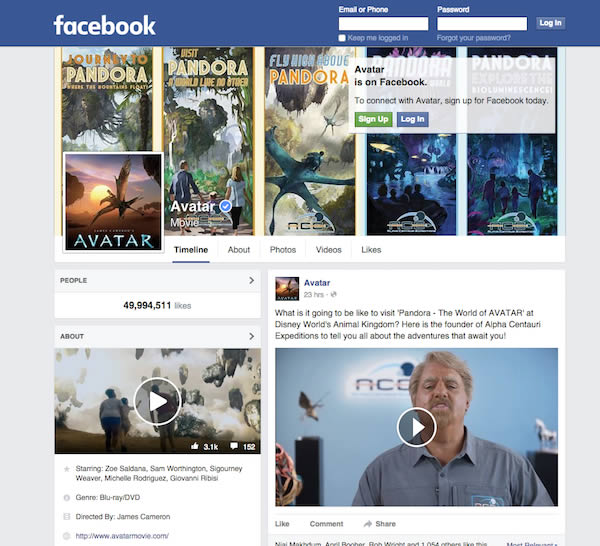 Maybe if this guy was a big, blue dude with a glowing ponytail and a flying dragon he wouldn't have had his Facebook account shut down. As a result of Facebook's real-name policy, some people are dealing with the hassle of the social network banning their unusual names.
Prescott, Arizona's Balizar Orion Avatar and his wife, Audry, cannot use their real names on the site due to the popularity of the film "Avatar." Furthermore, Facebook deleted the man's account without warning.
Facebook representatives claim that "Avatar" is among the names flagged to track down. The Avatars said they have to provide their driver's licenses to prove their real names.
5

The autistic teenager whose Facebook account was shot down because he named himself after a Doctor Who actor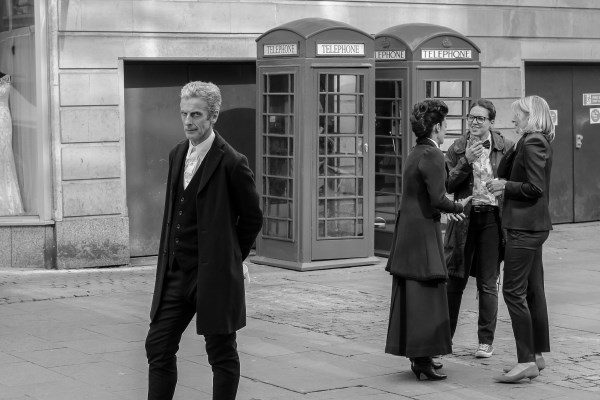 Lex Glover is a 19-year-old Doctor Who fan with autism. He's such a huge fan of the show that he changed his Facebook name to "Peter Capaldi."
Alex doesn't have a phone, so he used Facebook to communicate with his friends and fellow Doctor Who fans, and to keep track of his many photos.
However, using the name "Peter Capaldi" was deemed to be in breach of Facebook's terms of use, and his account was suspended.
His sister Rebecca is now desperately trying to get his account reactivated, as Facebook was the only method of contact he had with many of his friends.
"As you can imagine, for someone whose communication and social life is dictated entirely by autism, losing this form of contact with the outside world is quite a blow," Rebecca wrote on her Facebook page. Alex's family claim they have tried "countless times" to get in touch with Facebook but have yet to receive a response.
6

The woman named Isis who claims Facebook thinks she is a terrorist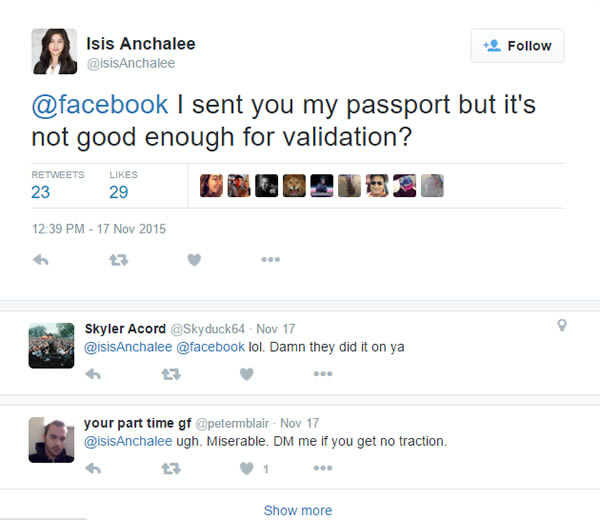 A woman called Isis has had her account blocked by Facebook because of her name, and claims the social network failed to unlock it even when provided with a scan of her passport.
Along with IS and Daesh, Isis is commonly used to refer to the terrorist group known as the Islamic State. Isis Anchalee, an entrepreneur and advisory board member of Women Who Code who lives in California, tweeted asking why her personal account had been disabled, stating her name is real. She included a screenshot of a Facebook page declaring her account was disabled.
A friend of Anchalee's, San Francisco filmmaker David Zandman, tweeted to ask why a Facebook conversation with her had been marked as spam. Anchalee said: "Facebook thinks I'm a terrorist and froze my account," to which Zandman replied: "I was afraid that might be the case... I'm sorry your name drama continues!"
After sending her information to Facebook for a third time, Anchalee was given her account back. She tweeted a screengrab from Facebook, which said,"We're sorry for the inconvenience."
7

The Native Americans who were banned from Facebook for using "false names"

Facebook admits it has "more work to do" after Native Americans were banned because staff believed their traditional names, Kills the Enemy and Creeping Bear, were made up.
The company has long maintained a "real name policy" that forbids users from creating pseudonyms or nicknames to register accounts. It claims that this is so that "you always know who you're connecting with." However, many Native Americans have fallen afoul of the staff and are having difficulty getting their accounts reinstated.
The problem with Native American names dates back to at least 2009 when the social network banned Parmelee Kills the Enemy. The then 28-year-old had to send the social network copies of her official identification documents to get her account reinstated.
Dana Lone Hill was apparently also locked out of her account and remains so despite sending copies of her ID documents to Facebook.
8

The man who had to change his name after his stepfather bought an airline ticket using his Facebook name
A 19-year-old from Manchester, England, decided to legally change his name rather than pay a $336 fee to Ryanair.
The tale of how Adam Armstrong became Adam West began when his girlfriend's stepfather booked him a ticket for a family vacation to Ibiza. He used Facebook to get Adam's last name, and Armstrong was using "Adam West" as a jokey homage to the Batman actor. When Armstrong discovered the error on the tickets, Ryanair informed him it would cost $336 to correct the mistake. Instead of paying the airline, he legally changed his name for free, then paid $158 for a new passport.
9

The woman who sued the US government after the DEA secretly creates fake a Facebook page in her name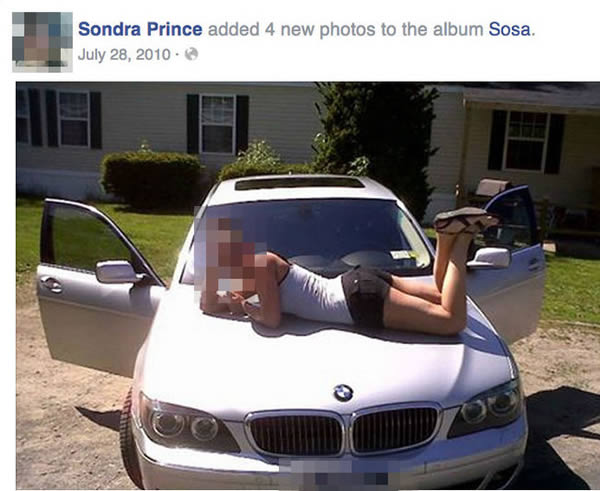 A US woman with a previous drug offence is suing the government for infringing her rights after a law enforcement agent set up a phony Facebook account in her name, without her knowledge, to trap further criminals.
Drug Enforcement Administration Timothy Sinnigen set up the profile using information and photographs taken from the woman's phone after her arrest. It displayed pictures of her posing on the hood of a BMW, another wearing little clothing, and even one of her holding her young son and niece.
The woman, named Sondra Arquiett but who at the time went by Sondra Prince, did not have a Facebook account and was alerted to the fake one by a friend. She had been arrested in 2010 following police suspicion that she was part of an alleged drug ring.
While awaiting trial for conspiracy to distribute cocaine – for which she admitted guilt and was sentenced – Mr Sinnigen created the bogus profile and began conversing with other alleged suspects without Ms Arquiett's express permission to do so.