1

Litte Pablo Escobar Costume
This gun-toting toddler is dressed up as deceased drug lord Pablo Escobar. A video posted to Facebook by Break shows the boy, who is the spitting image of the Colombian criminal, with his hair parted to one side, a moustache and brightly-patterned shirt.
In addition to moving mounds of cocaine into the United States, Escobar is also remembered for his ruthlessness—countless people have been killed in connection with his drug activities. He himself was killed in 1993.
"What the f*** happened to superheroes and monsters...," one person commented on Facebook.
2

Racist Makeup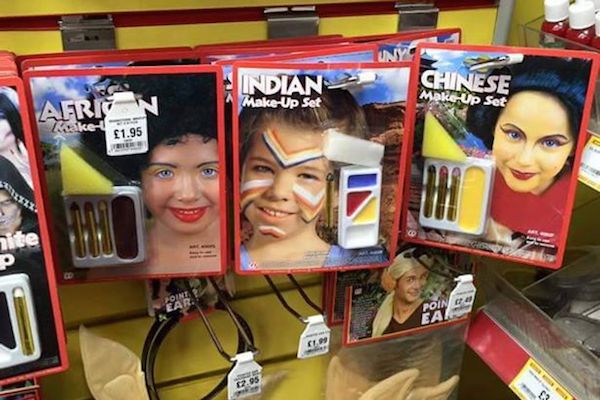 Halloween dress-up kits featuring make-up to "look" Indian, African and Chinese have been slammed as racist on Facebook. Posted on Facebook by Kat Blaque, where it's been shared more than 14,000 times, the image harkens back to a time long ago, and has angered many.
One commenter said, "Not sure anyone will see this but it's my photo (my friend sent it to Kat). The shop is in Southend in the UK. For some reason none of us thought to get manufacturers details or anything besides this photo, but it is 100% real and it is not from 1950—it's from yesterday."
Another commentor replied: "This looks like 'How to turn your kids into racist a******* 101."
3

The "Little Amigo" Costume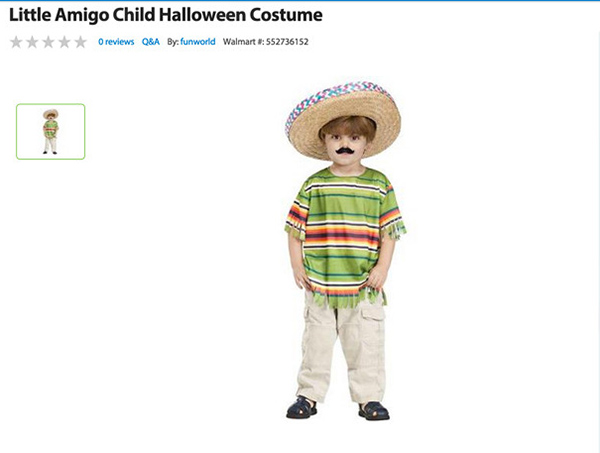 Wal-mart rolls out wildly offensive costumes every Halloween. This year we welcome the "Little Amigo." It comes with a striped serape shirt, a straw hat, and a mustache. The cringe-worthy description reads: "Let the Fiesta begin for your little one in our Little Amigo Costume!" Why, WalMart, why?
4

Baby Cigarette Costume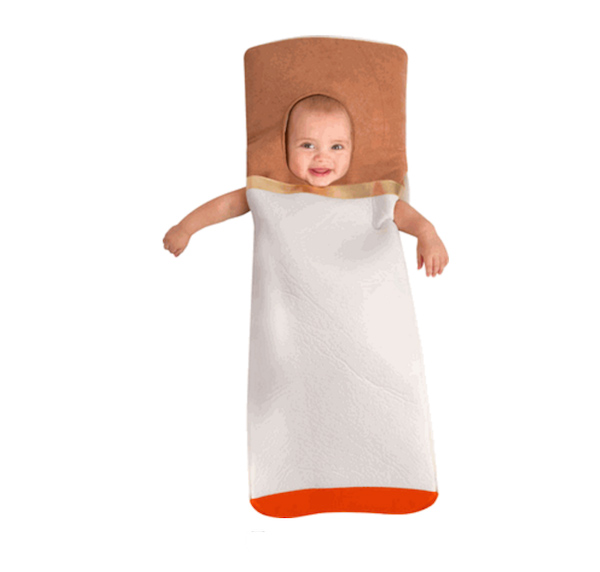 Smoke 'em if you got 'em, just don't dress 'em up as a cigarette. "No worry of cancer with this cigarette costume," reads the description. "Who knew tobacco could look this cute?"
5

Israeli Defense Forces Soldier Costume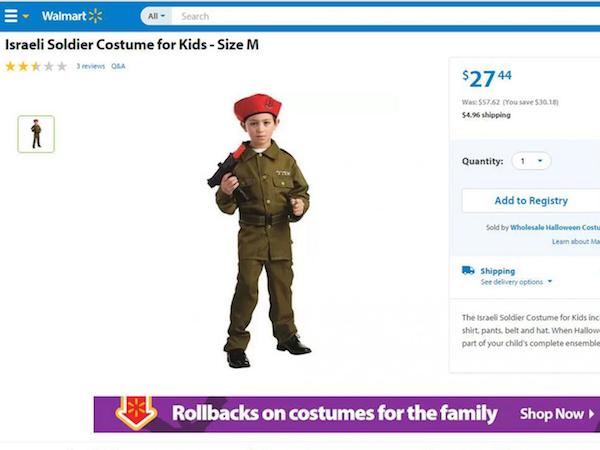 Wal-Mart has decided that Middle East politics and Halloween don't necessarily mix (why would they?) and announced that it has discontinued sales of an "Israeli soldier kids costume" and a "Sheik Fagin Nose" amid widespread criticism and calls on social media for a boycott of the chain.
Retailing for around $28, the child's Israeli soldier costume features a red beret, belt, olive-green pants, and a matching jacket with Hebrew writing. The outfit is similar to that worn by members of the Israeli Defense Forces.
6

The Sexy Police Costume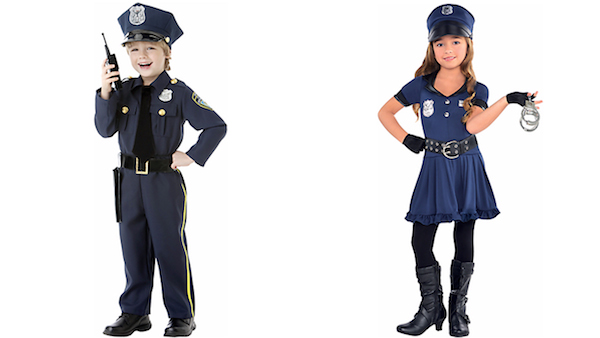 Lin Kramer was looking for a costume for her 3-year-old daughter on Party City's website. Kramer found the young girls costumes to be sexualized and unrealistic in comparison to the boys costumes and fired off a letter to the company on their Facebook page. She explained her irritation by comparing Party City's police officer costumes for young boys and girls. She found that while the boys' costume was fairly similar to what your everyday police officer might wear, the same argument could not be made for the girls' costume.
Party City initially responded to Kramer's letter saying how they appreciated the response, but soon removed her letter from their Facebook page.
7

Native American Costumes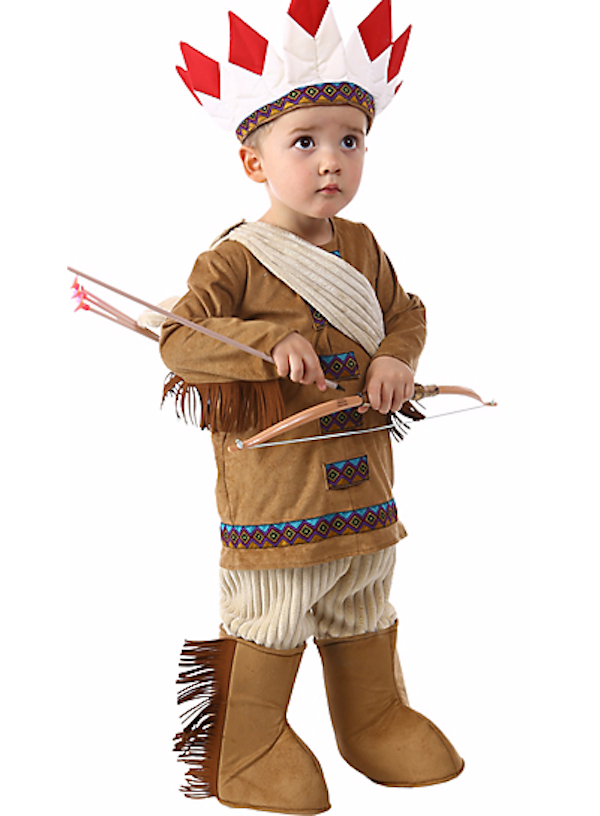 Jamie Becker-Finn recently went to Party City in Roseville, Minnesota. As she walked inside the store, Becker-Finn, who grew up on the Leech Lake Indian Reservation, saw Native American-themed costumes that she found offensive.
"Hey Party City, this is not okay!" she wrote on Facebook. "Educate yourselves and get this offensive stuff out of your stores!"
The company did post an apology to Becker-Finn's Facebook page, saying "nothing we sell is meant to be offensive" and "there is demand for a wide variety of Halloween costumes."
Anton Treuer, a professor of Ojibwe at Bemidji State University said the costumes cross a line and veer into racist territory by being insensitive. In Native culture, some items are considered sacred and there are guidelines on who can wear them, so seeing people wear Native American-themed costumes evokes strong feelings among Native Americans, he said.
"When somebody gets a chicken feather headdress and wears it for Halloween, it's not just playing Indian," he said. "It often feels like a pretty contemporary painful mockery of somebody's recently suppressed religion."
8

Kids Mac Daddy Pimp Costume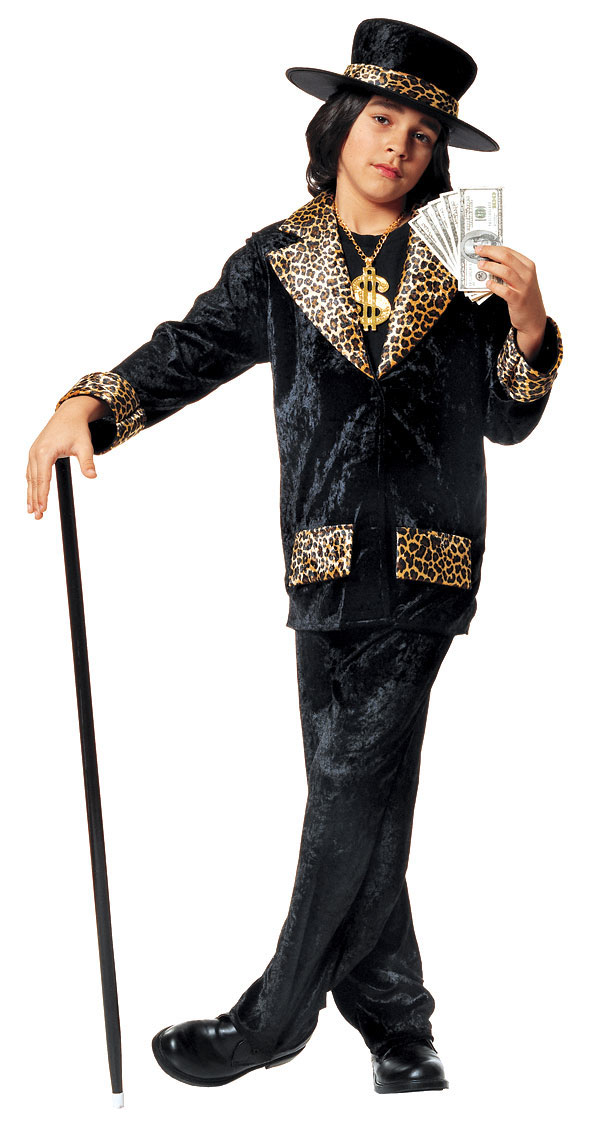 These costumes are sold all over the internet, but how many kids know what a pimp is in the first place?
One Amazon review showed his disdain in a pretty cutting review: "My son was really set on going as a rapist this last halloween, but we waited too long to get to the costume store and so we were stuck with this or Darth Vader. Once I explained what a pimp does, he chose this one and we couldn't be happier. He wears it around the house all the time! Only downside was that we had to explain to him he couldn't wear blackface that came with the costume because that would be offensive. You would think the company would know not to include that makeup in 2015."
9

Nicki Minaj Costume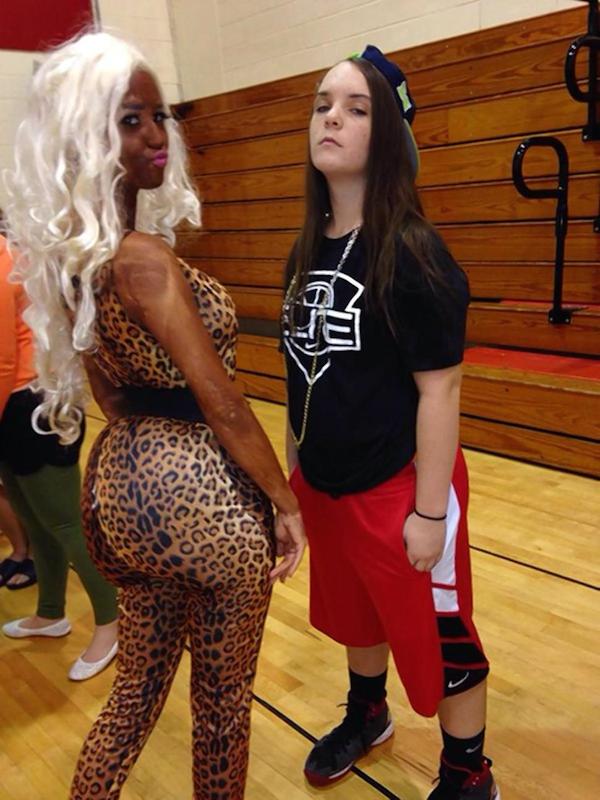 Blackface is NEVER okay, but this Florida teen either forgot that or never knew it. To complete her look as Nicki Minaj, she painted her face black to top off her skin-tight leopard getup, complete with a voluptuous, padded behind and a white wig.
The costume caused an uproar on Twitter, where several users bashed her and threatened to report her to her prospective colleges. The young girl apologized before deleting her account.
10

I'm Invisible Skin Suit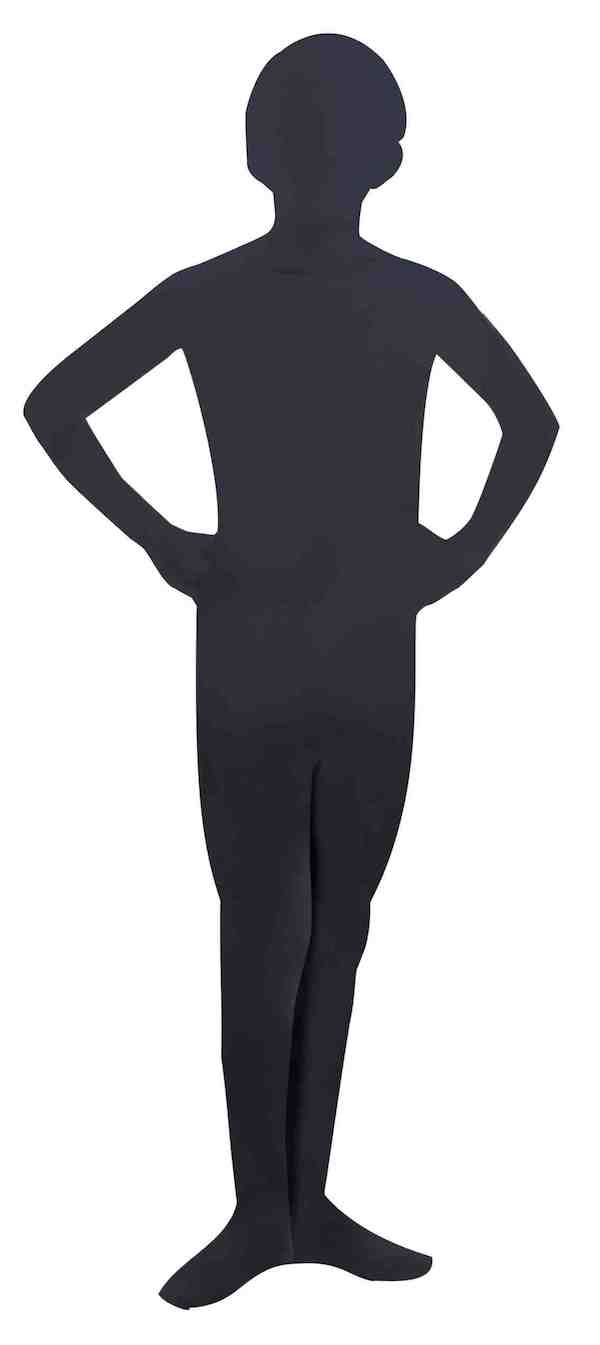 This costume is less inappropiate and more dangerous for trick-or-treaters.
The popular "invisibility" costume is basically a stretchy fitted bodysuit that covers the person from head to toe. According to one online retailer, the jumpsuit, hooded mask, gloves, and socks will have the person wearing them "disappearing in the blink of an eye."
The trend is worrisome to many, as the costume can endanger kids who cannot be spotted by drivers.
Because a black hood covers the face, the kids will also likely have impaired vision, as is noted on some packages.