1

Optical Illusion Bookshelves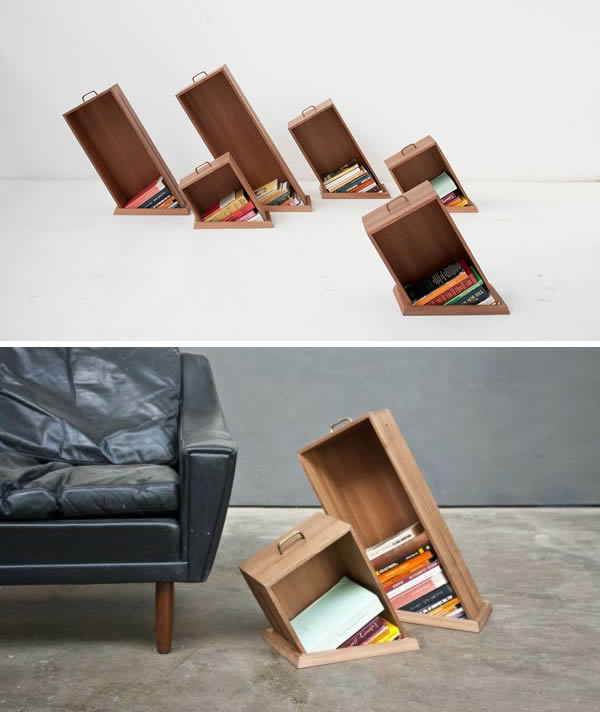 Yael and Shay of the Raw Edges Design Studio make novel and eccentric pieces of furniture. This model, called Hole in the Wall, creates the illusion that the drawers extend deep into the floor, as though there's been a transporter malfunction.
2

Legless Stool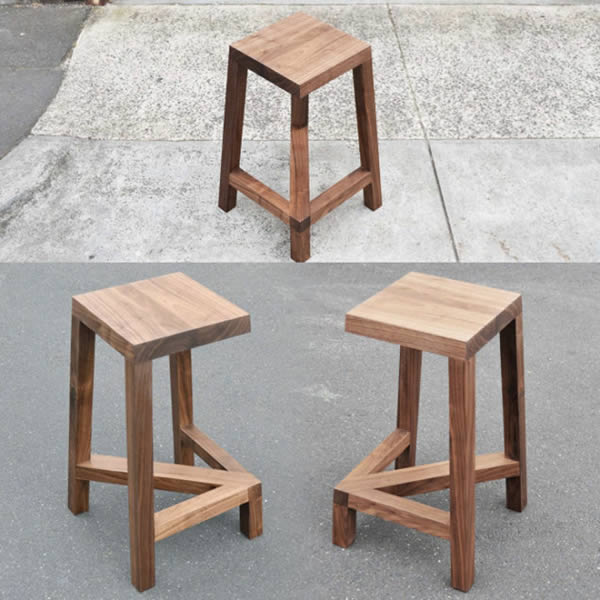 Melbourne designer Josh Carmody put together this awesome little piece of furniture that gives the impression that all four legs exist when, in fact, there are only three!
Your mind might be less than blown, but it's still a cool look, especially with several stools in a row. They come in two heights to fit any spot.
3

Minimalist Kub Bathroom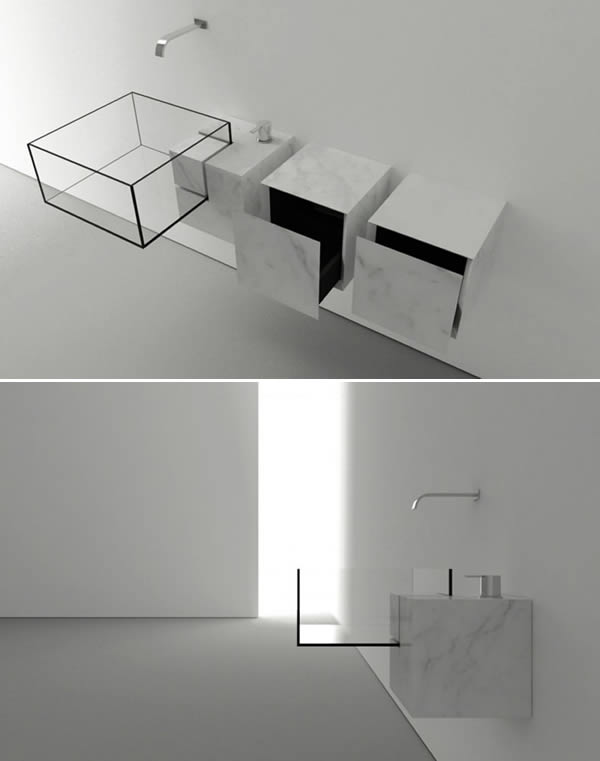 Optical illusion or bathroom sink? This almost invisible bathroom sink was created by Bulgarian designer Victor Vasilev, who currently lives in Milan.
The Kub basin is an exceptional example of minimal industrial design. Created in 2010, the Kub features a unique sleek design which is defined by clean, geometric shapes and lines combined in a discreet, luxurious composition. The glass for the main basin is made from a material that makes it look almost invisible. The Carrara stone can be cleverly used as storage space, blending its aesthetics with a high dose of function.
4

Flying Carpet Coffee Table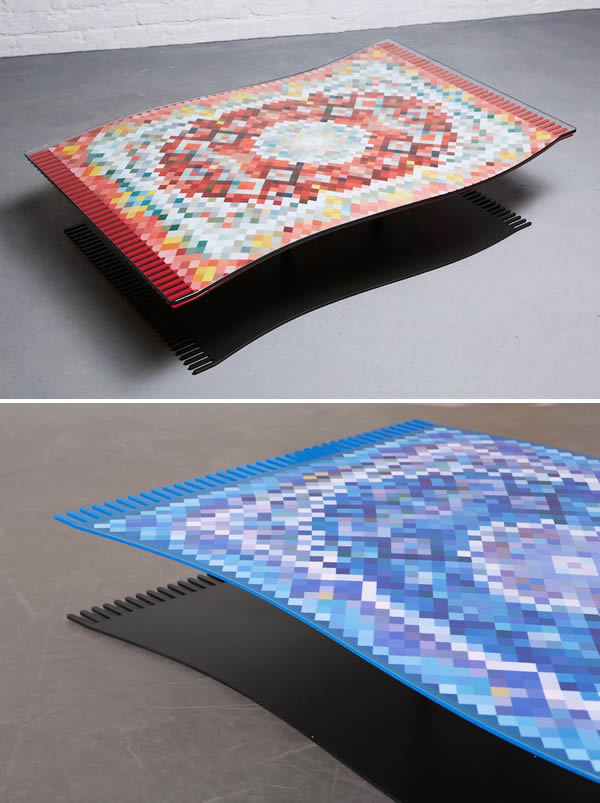 They were once only found in folktales and Disney films, but now flying carpets are being brought into British homes as coffee tables. Duffy London created the pixelated rug as part of its optical illusion furniture range.
Designed to look like it is flying, it has a digitally printed surface that ripples, hidden legs, and a black shadow base. The only thing that could ground potential customers is the £1,495 ($2279) price tag.
5

Canvas Seating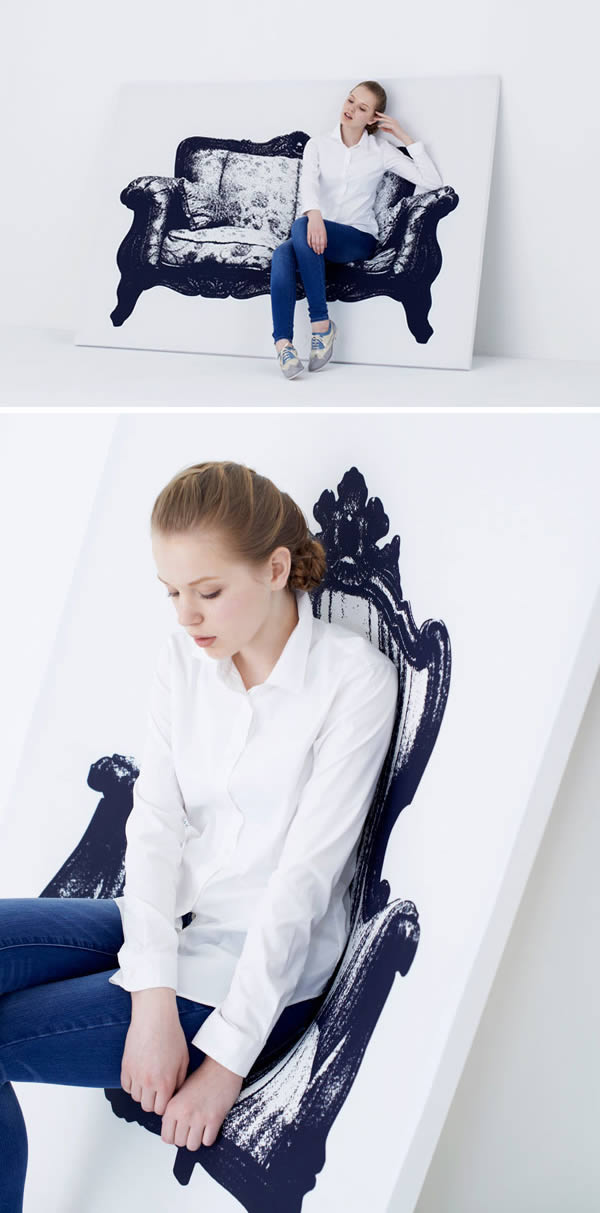 CANVAS is a project by YOY, a Tokyo-based design studio headed by Naoki Ono and Yuki Yamamoto. The seats look like a canvas painting, but you can sit on them! The frame is made from wood and aluminum that is covered with an elastic fabric that can withstand the weight of a person.
Images of a chair, armchair, or a sofa are printed onto the elastic fabric that is stretched over the frame, making it look like a painting. Lean the "painting" against the wall and you have yourself an actual place to sit.
6

Optical Illusion Storage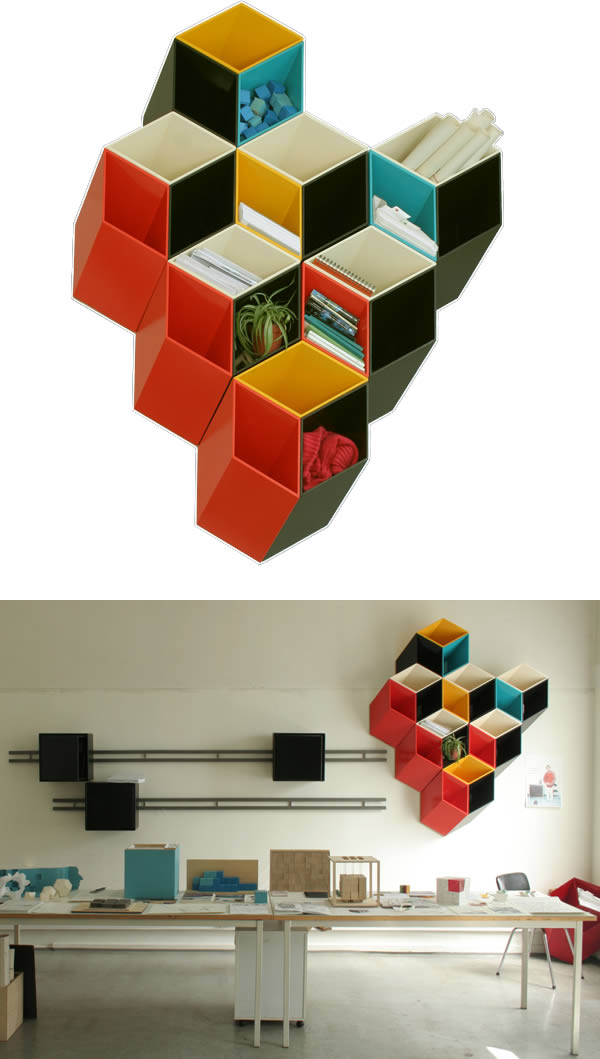 If you look at this storage shelf for a while, you may think your eyes are playing tricks on you. That's what optical illusions are all about. Creative, clever and baffling, this storage system was designed by Bjørn Jørund Blikstad, a furniture designer from The Oslo National Academy of the Arts.
7

Blurred Furniture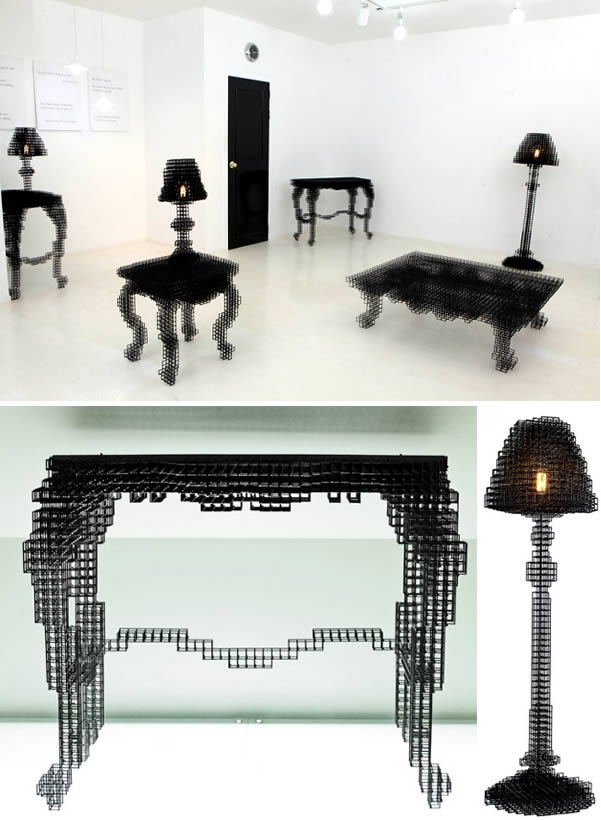 No, you do not have a problem with your eyes—this furniture is inspired by the concept of memory.
Memories throughout our lives become blurred and scattered over time. The collection is made of wire mesh so that the designs shimmer like a mirage. This concept was introduced at the exhibition DMY Berlin 2012 by Bomi Park.
The furniture is created from a stack of black steel mesh, so it looks like a dynamic drag or deceptive mirage. It also gives the impression that the furniture is shaking from any point of view.
8

Floating Hall Table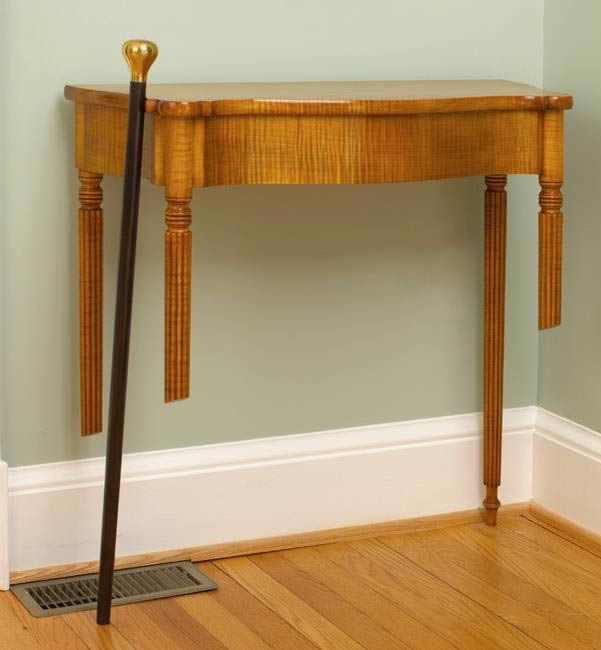 Furniture maker David J. Lunin does some incredible things with his designs. His background is in conservation and the restoration of 18th Century American antiques.
In addition to creating awesome traditional pieces, David likes to play with the surreal. His creative twists will make you smile when you see examples of his work at a craft show, like this floating hall table. With three sawed-off legs, this wall mounted tiger maple table appears to float. The brass-topped mahogany walking stick, a structural member of the piece, helps to keep it steady.
9

Invisible Chair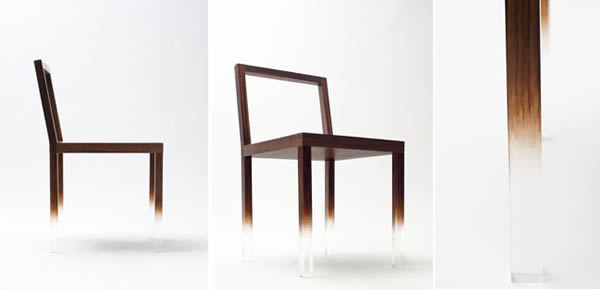 At first it looks unbelievable—like a chair floating on nothing. Clear acrylic at the base of the legs fades slowly to wood-colored paint toward the top of the structure, seat and back frame of this unique design. Created by Nendo, this is as much an artistic trick as it is a practical piece of home furniture.
10

Canned Bench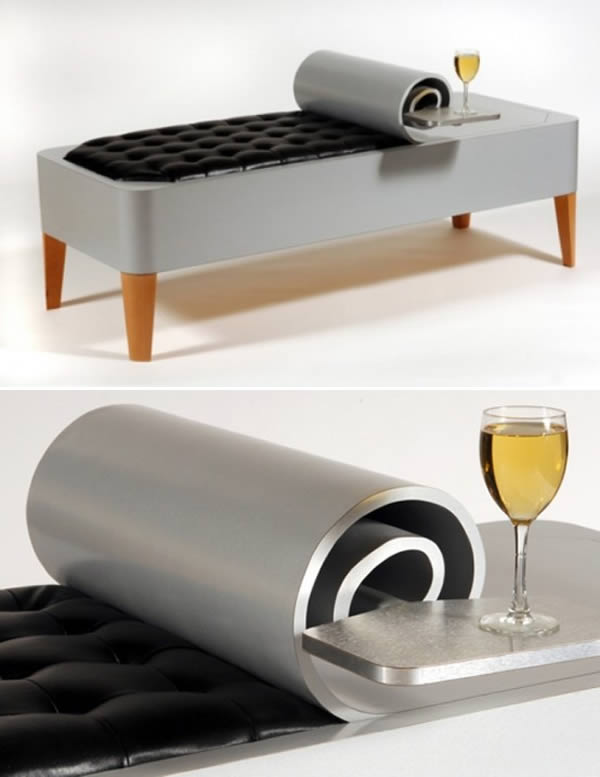 This stylish and functional bench, a creation of Judson Beaumont, is aptly called Canned Bench.
Beaumont, owner and designer of the playfully-named Straight Line Design, oozes with creativity.
With furniture like this, one can't help but wonder—is it profitable? Indeed it is— enough for Beaumont to run an eight-man shop out of Vancouver. We hope he's laughing all the way to the bank.