1

The woman who got a blind girl cake thanks to autocorrect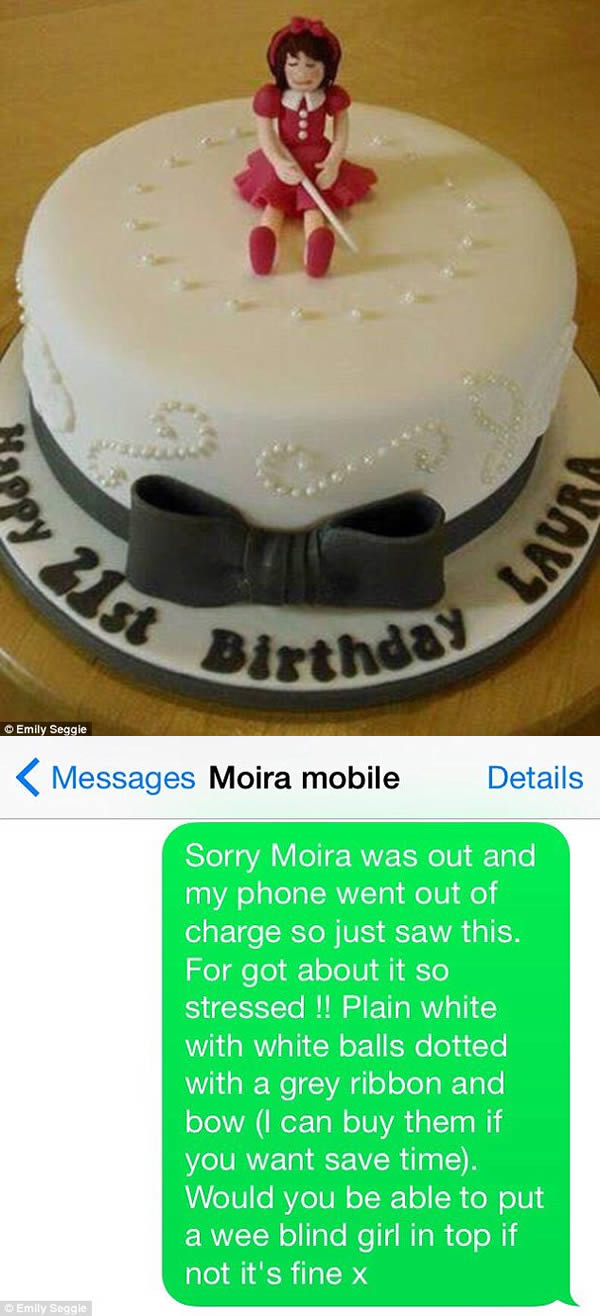 A mom who texted a bakery wanting a "blonde girl" figurine added to a birthday cake for her daughter was shocked to receive one with a "blind girl" on top of it instead. Marie Seggie, from Lanarkshire, Scotland, ordered the cake for her daughter Laura's 21st birthday, and made the request for a figurine with blond hair.
Unfortunately, auto-correct had changed her order to "blind girl," which led to this bizarre creation.
The birthday girl's sister decided to upload the picture to Twitter and was astounded after it went viral.
2

The girl who asked for a "My Little Pony" cake but got a "My Little Tony" cake instead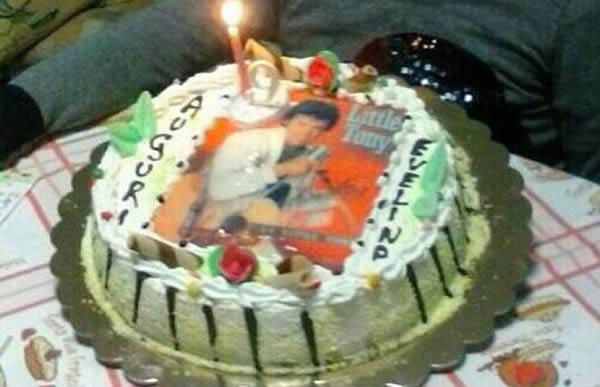 In Gangi, Sicily, the mother of a 9-year-old girl was looking for a way to celebrate her daughter's upcoming birthday. She decided to go the traditional route and purchase a cake from a local bakery. After telling the baker she would like My Little Pony to be the theme of the cake, she thought all was well.
However, when the woman picked up the cake, there wasn't an image of My Little Pony printed across the top. Instead, there was a photograph of Little Tony. Little Tony was an Italian singer who had some fame in the UK and in his home country. Despite the hilarious mistake, according to Italian law, the family can sue the bakery for giving them the wrong image on the cake.
3

The wealthy man who gave his a daughter a $75 million birthday cake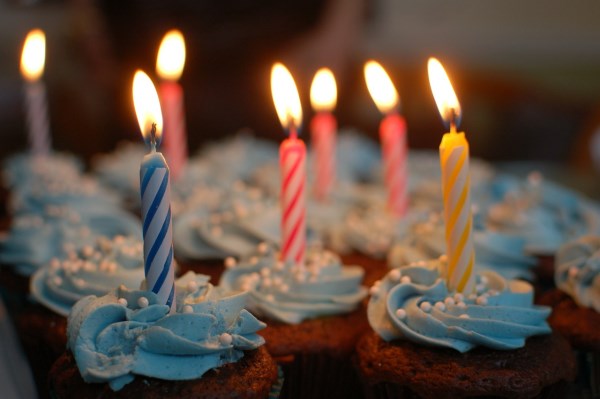 A fashion designer in the United Kingdom sold the world's most expensive cake to a wealthy man in the Middle East, who bought it for his daughter's birthday party.
33-year-old Debbie Wingham was commissioned to create a high-end cake for a family in the United Arab Emirates. She had to sign a nondisclosure agreement prohibiting her from revealing the identity of the buyer.
The cake was over six feet long and was made to resemble a fashion show. It had models walking on the catwalk, and fashion buyers sitting on both sides. Some of the members of the audience were outfitted with designer handbags as well as smartphones and tablets.
The cake took about 1,100 hours to complete. But why was it so expensive? It weighed a staggering 1,000 pounds (450kg). (That's the equivalent weight of a male grizzly bear.) The icing included a 5.2 carat pink diamond, a 6.4 carat yellow diamond and a total of 15 individual five carat white diamonds. The 17 stones alone were worth a staggering £30 million with another 4000 stones that were a carat or more, including amethyst and emeralds.
4

The parents who made their twin daughters a "Hulk Princess" birthday cake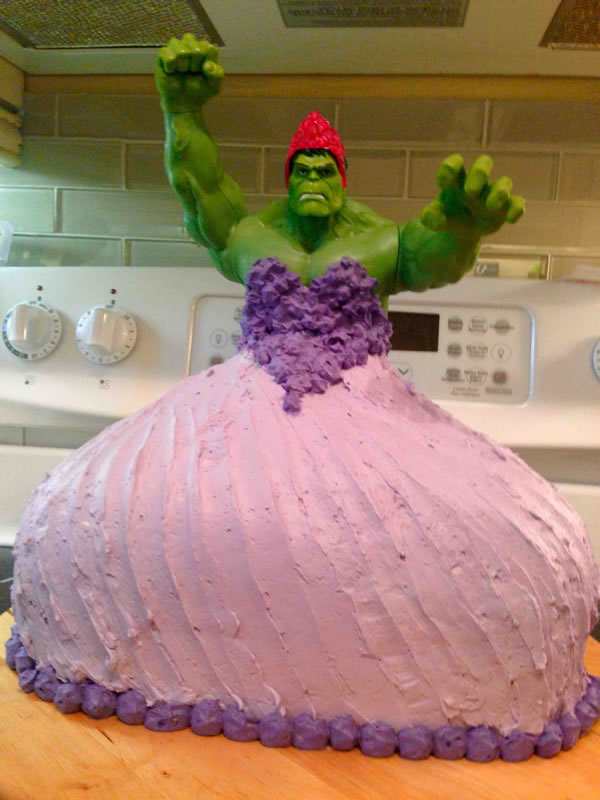 A proud dad tweeted his joy after granting his twin daughters' their birthday wish for a Hulk princess birthday cake.
Brian Elton uploaded the brilliant birthday cake on Imgur. The cake features the Hulk in a red tiara (we think) and huge purple sweetheart-neck gown. The photo has been viewed over 1,000,000 times.
We're not sure what we're happier about—the dad for being so proud that his daughters asked for a Hulk cake, or his daughters wanting it in the first place.
5

The toddler obsessed with a personal injury lawyer who got a lawyer-themed birthday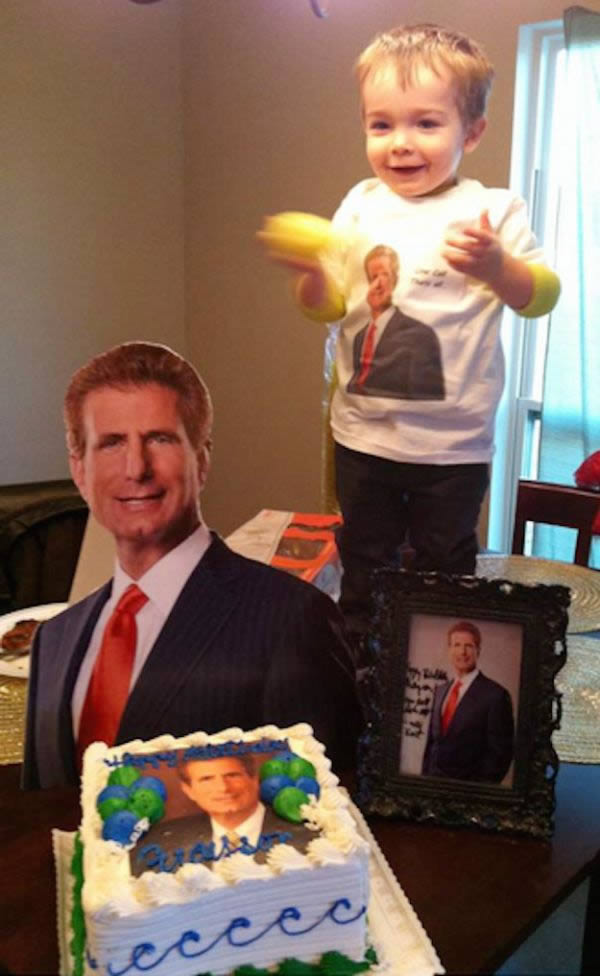 Kids latch onto the strangest things, and sometimes you just gotta go with it. Every time New Orleans personal injury lawyer Morris Bart's commercial came on, little Grayson Dobra would become focused on the screen—it was his favorite thing on TV! His mother, L'erin Dobra, says, "Before he could walk or talk, every time the Morris Bart commercial would come on, he was just fixated. You couldn't talk to him. You couldn't do anything with him. He would just sit and stare at the TV. You could call his name, give him a toy. He didn't care. He just wanted to watch the Bart commercial. He's been that way ever since, and when he started talking, he would say, 'One call' or 'Bart, Bart, Bart, Morris Bart, Morris Bart.'"
So, with Grayson's second birthday coming up, his mom decided to focus on the lawyer for his party theme. She contacted Bart's office through his website, and they sent a cardboard cutout, a signed photograph, and some office swag. Dobra even had Bart's face put on the birthday cake. Of course, it was all a super big hit with Grayson.
6

The bakery who refused to inscribe a cake for a child named after Adolf Hitler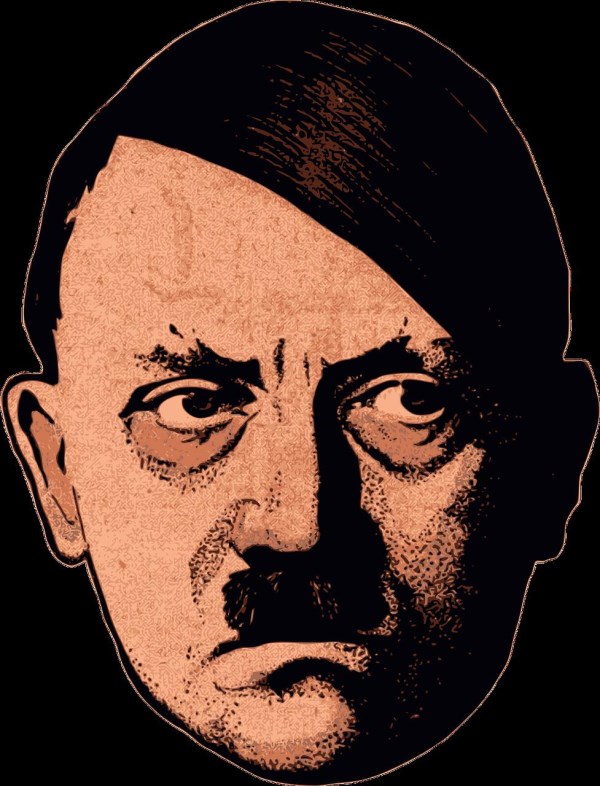 A Pennsylvania couple who named their children after Nazi figures were outraged when they couldn't get ShopRite to inscribe a cake for their three-year-old son, Adolf Hitler.
ShopRite, while somewhat vague, reserved their right to decide what was appropriate for them to do. Wal-Mart then accommodated the request for the family.
Karen Meleta, a ShopRite spokeswoman, said the grocer tries to meet customer requests but rejects those deemed unsuitable. "We believe the request to inscribe a birthday wish to Adolf Hitler is inappropriate," she said.
The grocer offered to make a cake with enough room for the Campbells to write their own inscription. But they refused, saying they would have a cake made at the Wal-Mart in Lower Nazareth Township. Wal-Mart also made cakes for Adolf's first two birthdays.
7

The boy who wanted a Transformers cake for his birthday and his parents delivered something amazing
Stop what you are doing, you are about to see the coolest cake ever. A boy asked for a Transformers cake for his 6th birthday, so his mom made the actual cake, and his dad added something unbelievable to give it that Transformer's vibe.
The kid's dad came up with a platform that would move the cake up in levels and give the illusion of Optimus Prime's transformation from vehicle mode to robot mode.
8

The cake that was delivered with error message icing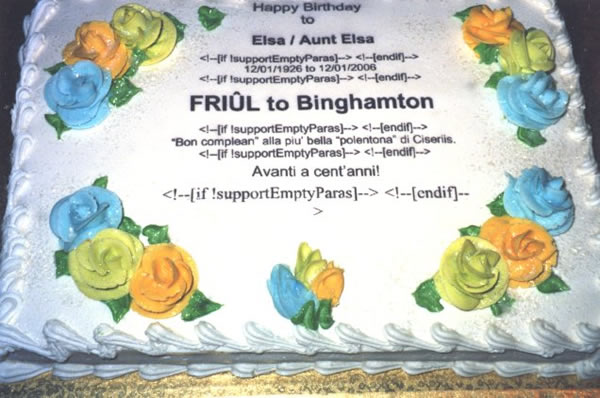 This cake dates back to 2006. Can you guess what happened?
Apparently, the printing process was mostly automatic, and the request is printed directly from the website in edible ink. The designer didn't catch it, and they tried to sell it to the purchaser anyway.
9

The soccer fan who got a nasty surprise when he discovered the inside of his cake was the colors of a rival team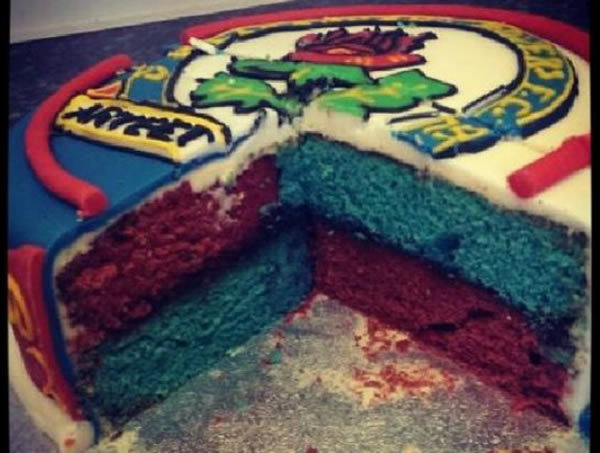 Now, this is a baking disaster of truly epic proportions. You can only imagine the delight of this Blackburn Rovers fan when he blew out the candles on a brilliantly designed cake that included the club's logo. But then it all went embarrassingly wrong when the cake was cut. The center had been dyed claret and blue—the colors of fierce Lancashire rivals BURNLEY.
We are inclined to think this was an act of sabotage, which is both ingenious, yet utterly savage. Shame on you, bakers!