1

The family who is happily stuck in the 1950s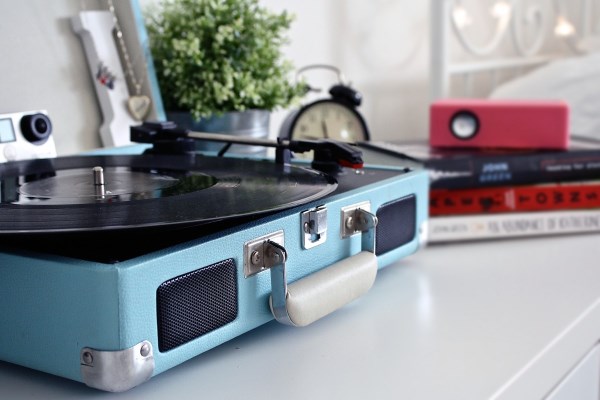 The Keenan family from Sydney eat, breathe and live the 1950s. Their home is decked out with vintage appliances and furnishings that are 60 years old and built to last. Their outfits and hair also reflect the style of the era.
Mother of two Pixie Keenan has been embracing the decade for more than 30 years. The 46-year-old was just six when her obsession with the '50s began after her parents took her to see Elvis Presley perform live in Las Vegas.
Pixie keeps herself busy with her '50s inspired business—Boogie Bop Dames. She teaches deportment classes, and hair and make-up workshops. She also runs a vintage photo studio where she gives her clients a '50s makeover from head to toe. Her husband Aaron, 37, who sports a retro hairstyle complete with sideburns, is the lead singer of a rockabilly band called No Brakes.
For a night out, the family visits the local drive-in or eats at a '50s-themed diner. "There's nothing better than going to the drive-in with the family. You go to the diner, and you have a chili dog or hot dog. It's very American, and you sit in your car and watch the movie with your family. It's great fun," she said.
2

The woman who lives in a Mad Men styled home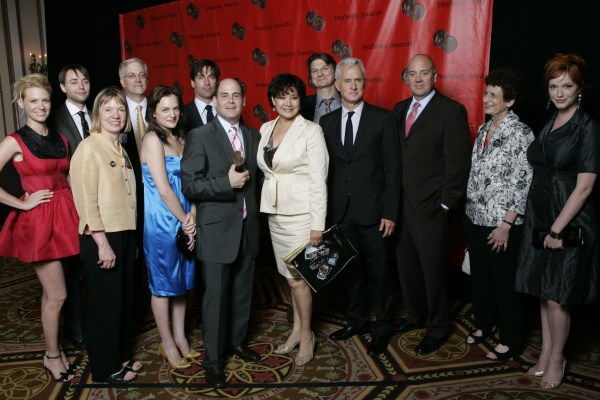 Bristol resident Ursula Forbush, 48, fell in love with the 1960s as a 20-something in the 1980s, after feeling uninspired by the music and fashion of the era. She dug through her mom's record collection and got hooked on the Beatles and Rolling Stones. Her obsession with the decade grew from there. She soon found herself scouring flea markets for vintage clothes and when she bought her first house, she decorated it in '60s decor.
Ursula doesn't like modern accoutrements but realizes she has to be practical about certain things. She has a new washing machine because there wasn't room for a vintage one, and her TV is also up to date. Despite this, she lives as authentic to the decade as is possible and enjoys coming home to what she refers to as her stress-free "'60s bubble."
3

The musician who lives his life in the Jazz Age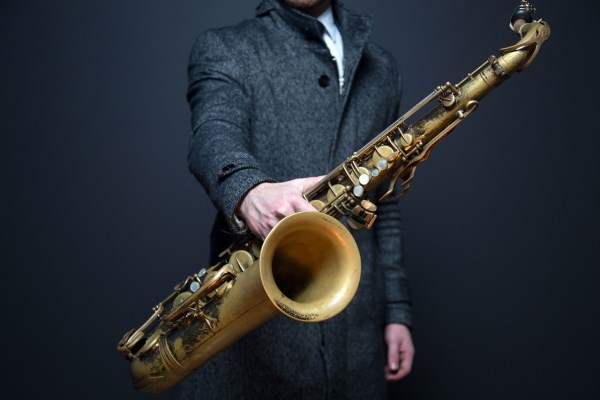 Michael Arenella, a 37-year-old jazz musician and bandleader from Brooklyn, looks as if he had stepped through some wormhole in the space-time continuum. He inhabits the past as much as anyone thriving in the present can. Each summer he hosts the annual Jazz Age Lawn Party on Governors Island, singing, playing cornet and leading his 11-piece Dreamland Orchestra.
To recreate the Jazz Age, he not only studies the music of the '20s and early '30s but also wears its hats, cuff links, and ties. He drives the cars (he has seven, including a red 1930 Buick roadster he calls Cherry and a 1925 Studebaker he calls Tudie), rides the trains (when possible), gets the haircut, plays the horns and sings through the microphones and megaphones of the period.
His vintage look grew out of his love for the music. As a bandleader who wants to get every nuance of the era right, Arenella has been transcribing songs (using bottled ink and a fountain pen) from old 78s onto orchestral charts for the last decade. Since most of the original charts are lost, it's the only way to get an authentic sound for his musicians.
The only time Arenella wears modern clothing is when he jogs, although he does "have this fantasy of running the marathon in leather-soled shoes and wool knickers."
4

The Londoner who calls himself a "Living Victorian"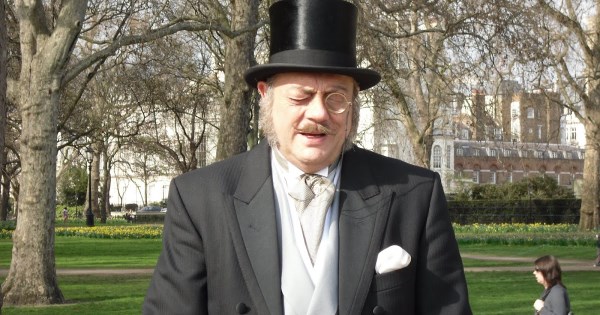 Ray Frensham is a self-described "Living Victorian," who felt increasingly disconnected from the modern world.
He has a background in the music business and was once a screenwriter and lecturer, but today he is best know as a modern-day Victorian man. He is now the coordinator of the London Victorian Strollers. The group takes walks around the city while decked out in Victorian garb. He says that the reactions from people, especially tourists, are extremely positive.
Wearing a bow tie and looking through his monocle are his trademarks. He stresses his lifestyle is not a matter of personification but the way he wants to carry on living. "It feels natural to me, and I don't care about what others say or think about me anymore," he said.
Frensham lives outside London but comes to town quite frequently to pick up his tailor-made suits. If you are in the area, you might bump into him on the Tube or the path from Green Park to Piccadilly—his favorite places in the city.
5

The flight attendant who lives as though it was the 1940s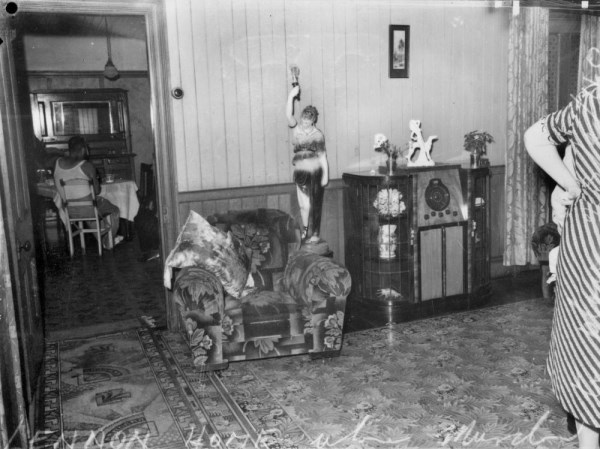 Ben Sansum is fascinated by the 1940s and has spent years transforming his home into a retro sanctuary. This British Airways flight attendant lives surrounded by furniture and appliances that are 70 years old or older and has even adopted a 1940s style dress code.
His interest in the period began at the age of 12 when his uncle gave him an antique radio. Since then, he's filled almost ever corner of his house with old objects. From the Aga stove to the several tea tins and boxes of wartime food stacked up on his shelves, everything in his house serves as a reminder of that time. He inherited most of his collectibles from relatives but has also worked hard to hunt down some of the great pieces of furniture in the house. He even has an old outhouse in the garden.
Due to the age of some of the things in the house, he has to make some concessions to modern life. Ben has an old-style telephone that he can only use to receive calls but has to use a newer phone when he wants to make a call. And he does admit to a few modern conveniences that are well-hidden in the period house. "I do have a fridge, I'm afraid," he said rather sheepishly. "I hide my flat-screen TV behind a vintage magazine rack and keep the mangle in front of the washing machine."
6

The assistant professor who documented a community's lifestyle in photos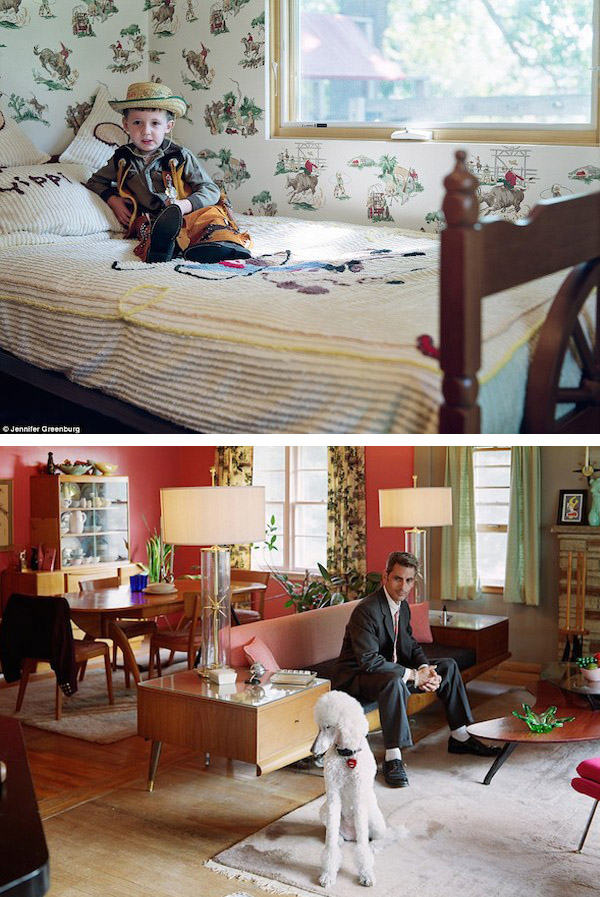 It may be 2015 to the rest of us, but for the subjects in Jennifer Greenburg's photographs, it is still the mid-1950s. The assistant professor of photography at Indiana University Northwest has been shooting America's rockabilly community for more than a decade. Her subjects not only dress like it's the '50s but also drive perfectly preserved cars of the era and decorate their homes with furniture to rival that on any retro movie set.
Greenburg, who has collected vintage clothing and jewelry since she was a child, said she started the project because she is "as much of a participant in this culture as in any other." She added that she took the time to get to really know the people in the community before she began photographing them.
The community of people she has documented, she believes, usually have a desire for a kind of joyousness that was lost in the 21st Century. From re-wiring a lamp, to re-sewing the seams of a cocktail dress, Greenburg adds that most true participants of the community are skilled at repairing and restoring their possessions and bemoan the disposable "Made in China" culture that we have now.
7

The woman who is obsessed with Jane Austen and the Regency period
Like most little girls, Claire-Violet Hanley always dreamed of becoming a princess and wearing long floaty dresses. But it wasn't until Claire was much older that she found a hobby that would indulge her passion and help her to find herself—Jane Austen and all things Regency.
Claire is a Janeite, one of many Jane Austen fans around the world whose passion for the author and the period in which she lived rivals the fan bases of Star Trek, Harry Potter and Game of Thrones.
Hanley, 36, is a social anthropologist from Southampton who's worked for the United Nations. She recently lost over 100 pounds so she could wear the period's elegantly Empire-line dresses. She has over 50 Regency costumes and has learned the customs, dances and songs of the era.
The reaction to her quirky hobby has not always been so positive, but Hanley is having the time of her life.
8

The man who gave his house a Depression-era makeover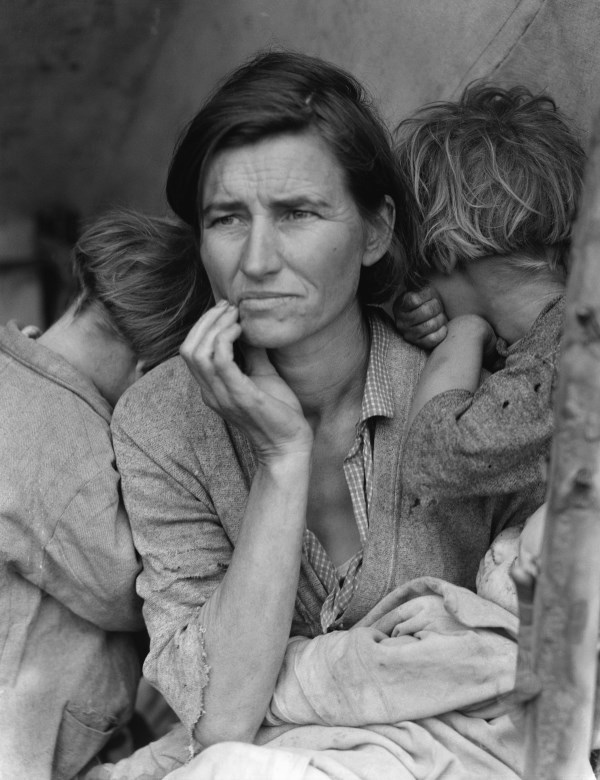 Though he doesn't dress the part, Aaron Whiteside steps back in time when he walks through his front door, after giving his entire house a 1930s makeover.
Aaron has loved the decade since he was a child, so he redecorated his house in Blackpool, England with '30s furniture and decor. His property includes art deco pictures, wartime memorabilia and is even heated like a pre-war house with four coal fires.
He bought the house for £80,000 eight years ago—it had stood empty for a decade—and has worked tirelessly on it ever since.
Like everyone else on our list, Whiteside scours flea markets, estate sales and eBay for the perfect home accents. He now plans to paint the front of his house and re-plant the garden, to complete his vision of the perfect vintage home.
9

The Jazz Age couple who answered questions about their lifestyle on Reddit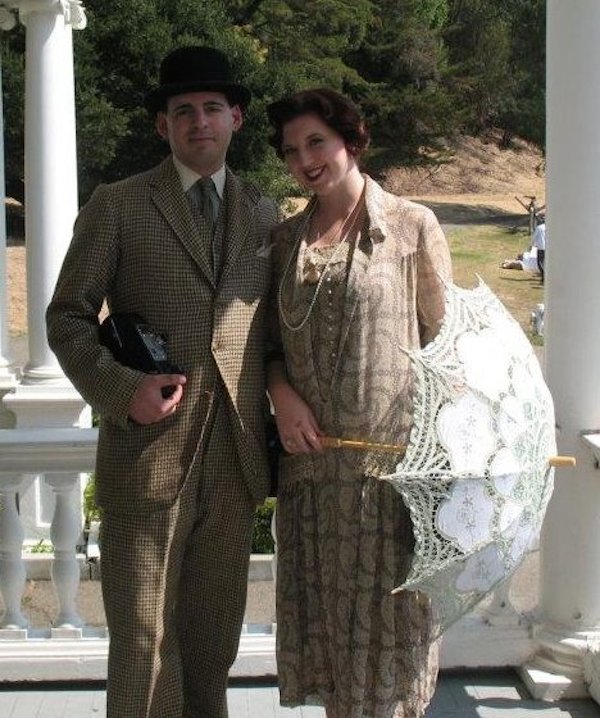 A Redditor, known as "depression_era," and his wife, who goes by the name "l_heure_bleue," did an AMA about their Jazz Age lifestyle in 2012. The couple wears vintage 1920s-1930s clothing regularly, have restored a historic home, and drive a 1929 Buick sedan (though they have newer cars as daily drivers.) Most everything in their home is from the period as well.
The couple's obsession with the past started when they began swing dancing several years ago. Their tastes progressed away from the late 1930s/'40s to the 1920s/'30s.
To support their unusual lifestyle, they do need to function in modern society. "Depression_era" works in IT and his wife works in PR. While he has a little leeway with his vintage attire, she has to conform to a contemporary business dress code.