1

The mother who forgot her baby strapped in a car seat in a shopping cart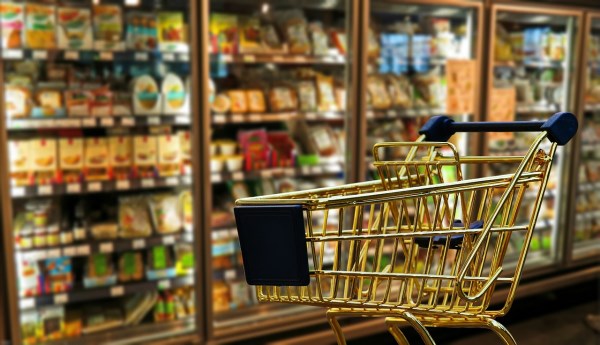 If you've ever shopped online, you've probably received a friendly reminder that your shopping cart is empty. A two-month-old baby from Gilbert, Arizona probably should have worn a sign to remind its mom to make sure her shopping cart was empty.
Two hairstylists found the baby in the cart, still strapped in the car seat. Miranda Asadoorian was working in her salon when a customer asked her about a baby in a shopping cart outside her door in 100° heat.
Police later found the mom and her two other kids shopping at a nearby grocery store. She told cops she forgot to put the infant in the car when she was leaving. It took her about 40 minutes to figure out she was missing someone or something. Cops won't charge her, though. Apparently, "no harm, no foul" is the motto of the state of Arizona.
2

The family who drove 90 miles before realizing they left their toddler at a rest stop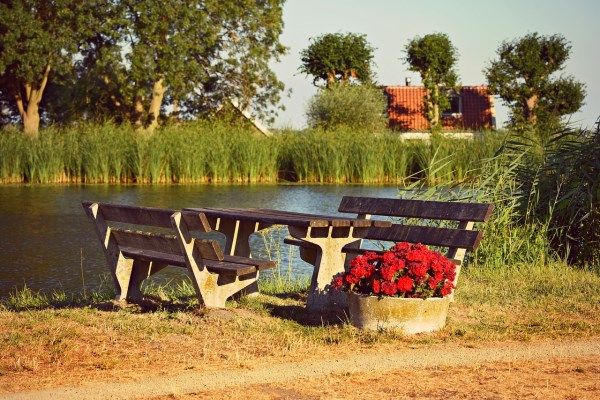 In August 2015, a family on their way to a vacation spot in the south of France drove 93 miles before discovering they had left their three-year-old daughter behind at a rest stop along the way.
Other rest stop patrons found the toddler. The helpful strangers waited with the girl for her parents to return. When nobody came to get her, they called the police. Authorities then broadcast an alert on the radio, hoping to reach the child's parents.
They were in luck. 45 minutes later, the parents heard the alert regarding their daughter. They contacted police and immediately drove back to the rest stop.
The family was reunited about two hours later.
3

The baby who floated out to sea in an inflatable toy after her sunbathing parents forgot about her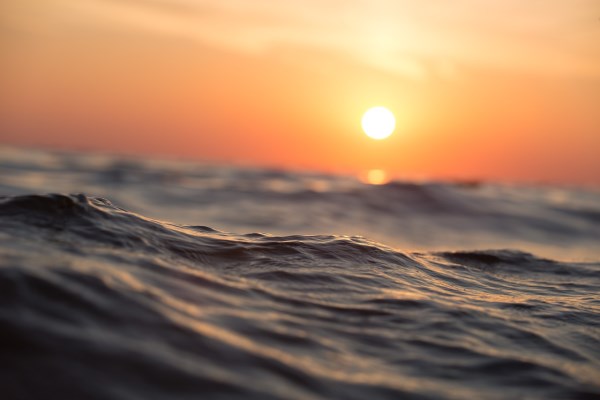 In July 2015, a 10-month-old baby floated nearly a mile out to sea after her parents completely forgot she was still in the water. Little Melda Ilgin was left all alone in an inflatable raft while the rest of her family sunbathed on a beach in Turkey. By the time they realized what had happened, it was already too late to swim out and rescue the little girl. The strong ocean current had swept her far, far away.
This family's forgetfulness almost led to tragedy. Thankfully, the Turkish Coast Guard was dispatched and plucked her from the waves. Melda's parents were extremely lucky the raft did not capsize or get sucked under by the current.
4

The parents who forgot their 4-year-old at the airport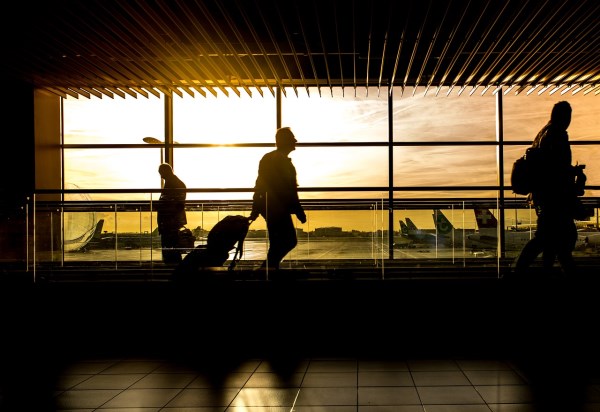 In 2008, the staff at Ben Gurion Airport in Israel found a four-year-old girl alone in a duty-free shop after her parents accidentally left without her. They had boarded a flight to Paris with just four of their five children.
The girl's parents were sitting in different parts of the aircraft and did not realize their mistake until the captain informed them after take off. Thankfully, the little girl was able to give her name to officials, and an adult later accompanied her on the next flight to Paris.
The ultra-Orthodox family, who were emigrating to France, were late for their flight and carrying a large amount of luggage. Each parent thought the girl was with the other, but she was instead wandering around the airport's duty-free area in tears.
5

The father who boarded a train and forgot his daughter in the parking lot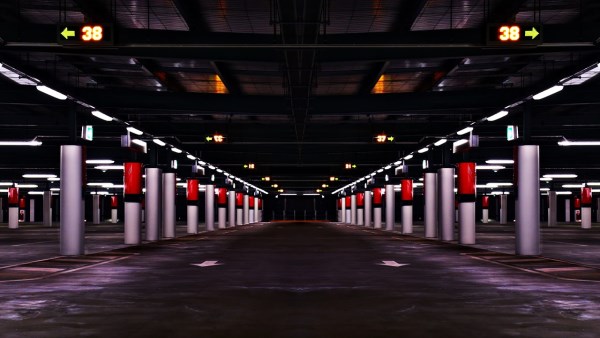 On May 13, 2015, a father in Massachusetts made a frantic 911 call to report he accidentally left his baby in his car after he boarded a train. He told the dispatcher he forgot his 1-year-old daughter in the back seat of his car, which was parked at the train station in the town of Quincy, Massachusetts.
"I left my 1-year-old baby in my SUV by accident this morning," the frantic father said to the dispatcher. "I am on my way back to the station now."
Quincy officials found the car in the parking lot and rescued the baby. The little girl had been locked inside for about 35 minutes. Quincy Police Capt. John Dougan said the child was unharmed, and the man would not be charged.
6

The drunk dad who forgot he left his 3-year-old daughter at Subway until the following day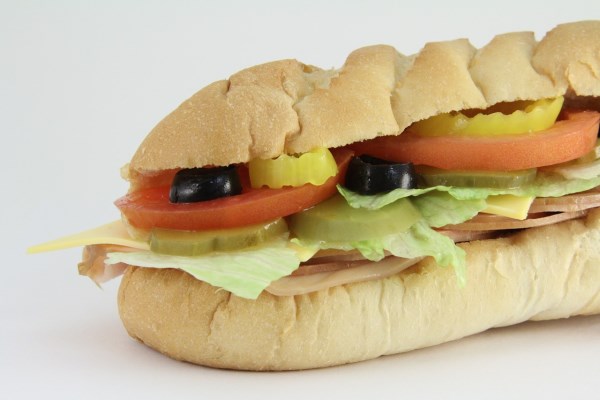 A Long Island dad got so drunk that he left his 3-year-old daughter in a Subway sandwich shop in Harlem during a Saturday night binge. He didn't realize it until the next morning when the child's mother asked him where their little girl was.
Stanley Frederique, 34, a nurse's assistant from Elmont, abandoned his daughter, Nataleigh, in the fast-food eatery on Saint Nicholas Avenue at around 11:30 p.m. The little girl, wearing a blue polka-dot dress and pink leggings, was spotted on surveillance video happily skipping on the sidewalk outside the shop. She holding her father's hand just moments before he brought her inside, where he bought her a turkey sub—and headed for the door.
Witnesses said the panicked child tried to run after him, but he screamed at her to stay. After about 20 minutes, the youngster caught the attention of a customer, Michaela Warnsley, who happens to be a child welfare worker. "I asked her, 'Where's your mommy and daddy?' and she pointed to the [street] corner,'' Warnsley said. He then walked the child to a police station.
Her father realized what he'd done only after he called the child's mother, Marleana Neeper, who asked him where their daughter was. He had no idea. He went to police and claimed he had simply lost his little girl, but he was charged with child abandonment and reckless endangerment.
7

The mom who drove off with her baby on her car roof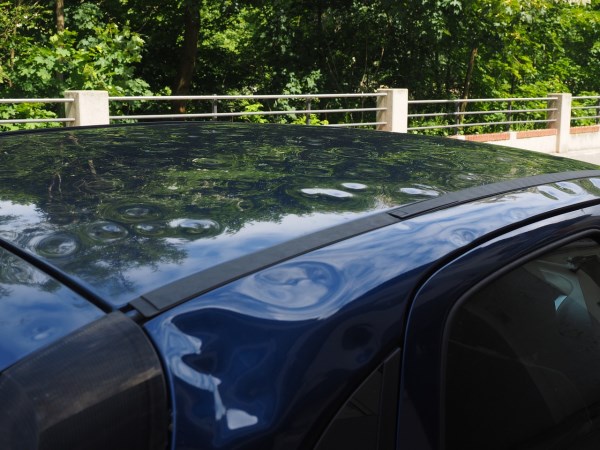 19-year-old Catalina Clouser from Phoenix, Arizona, was arrested in 2012 for leaving her 2-month-old child on top of her car while under the influence of marijuana. She drove for 12 miles with her baby on the roof of her car. By the time she realized what had happened, the baby had already toppled off. Thankfully, he was found in his baby seat unharmed. Clouser was sentenced to 16 months probation and three months of deferred jail time.
8

The man who was robbed at gunpoint and ran away, leaving his 3-year-old daughter behind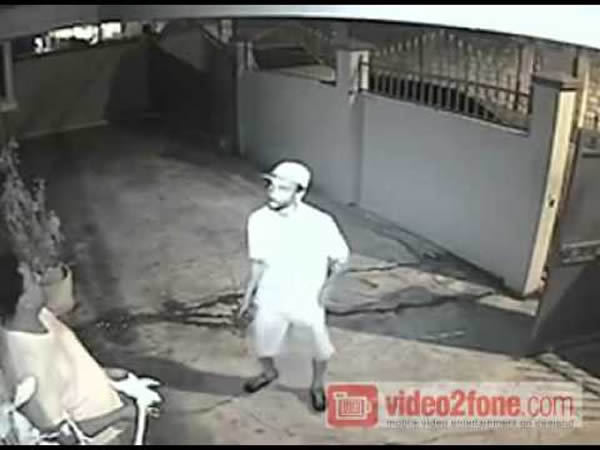 People say you can never know how you are going to react to a stressful situation. This dad's actions during a robbery certainly won't win him any awards for "Father of the Year."
In the video below, a man was robbed at gunpoint near what appears to be his home. He is walking with his 3-year-old daughter at his side. Before he can unlock the door, he is approached by the alleged gunman. Even though the criminal does not point the gun directly at him, it is clearly visible in his right hand.
It also appears that the robber had a little help from an accomplice, who was waiting for him outside of the fenced-in area. He also steps in to confront the man.
The victim ran away the first chance that he got. However, instead of picking up his daughter and running with her (or finding some other way to protect her), he left her behind. The men initially gave chase but decided to get inside the home instead. They tried to open the door but soon realized that it was locked and headed away from it. The footage ends there.
9

The shoplifting moms who got away with nearly $500 in goods and left their children behind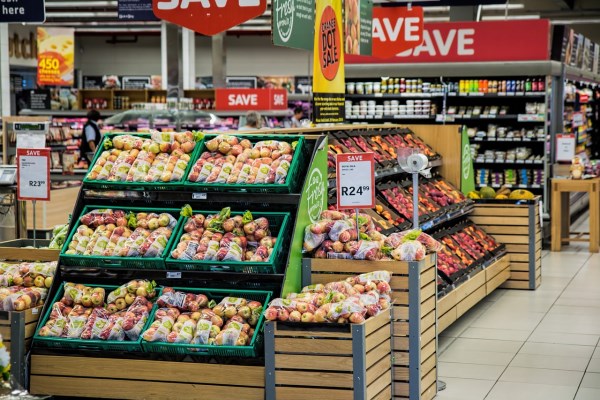 They grabbed everything but their kids. Two accused thieves are on the lam after they walked off with a shopping cart loaded with $476 worth of food and other goods from a Florida supermarket. However, they left a pair of 11-year-old girls behind.
Jessica Barker, 31, and Kristen Grodetz, 25, both from Lee County, have yet to turn themselves in to police or pick up their children, even after the Osceola County Sheriff's Office called one of the women to come get her kids.
Both Barker and Grodetz were confronted by an employee at a Publix supermarket near Disney World in Celebration, Florida. They left with the goods and a 3-year-old child. "They just walked out and said they would be back, but never returned," Osceola County Sheriff's spokeswoman Twis Lizasuain said.
When cops called one of the women using a phone number provided by the two girls left behind, the alleged shoplifter said she'd come back to get the children but never did. They are being cared by the Department of Children and Family Services.
10

The mother who forgot her infant in the midst of a donut crawl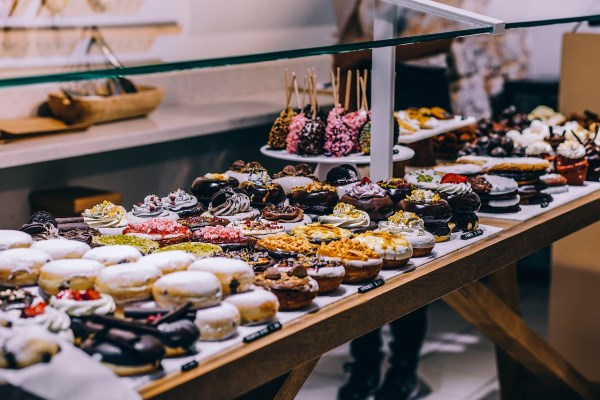 When embarking on a quest, one must often make sacrifices. For one San Diego woman, that quest was for a perfect donut, and the sacrifice was a baby.
A mother went with her cousin and her 5-month-old baby to Golden Donut in San Diego. When she learned the shop did not have the donut she was on the hunt for, she headed to another donut shop with her cousin. The women left empty-handed, with no donuts and no baby.
The forgetful mom accidentally left the child in her car seat on a table when she exited the restaurant. "I thought she took the baby," said the store employee. "And then a customer told me, 'Oh the baby (is) on the table.' And then I look(ed) around. She was already gone."
As the mother headed to Yum Yum Donuts in Spring Valley, a Golden Donut employee called 911. In the meantime, the hungry mom realized she was down a baby once she reached the second shop. She immediately called Golden Donut to make sure her kid was OK.
The two women rushed back, and authorities reunited the frantic mother with her baby. She told officers she and her cousin got confused about who was watching the infant at the first store. Police said the mother was not under the influence of drugs or alcohol. She was not arrested or cited.