Service animals are defined as dogs (and now miniature horses) that are individually trained to do work or perform tasks for people with disabilities. These tasks can include things like pulling a wheelchair, guiding people who are visually impaired, alerting a person who is having a seizure, or even calming a person who suffers from Post-Traumatic Stress Disorder. The work or task a service animal does must be directly related to the person's disability. Service animals may also accompany persons with disabilities into places that the public normally goes. The law that allows a trained service animal to accompany a person with a disability is the Americans with Disabilities Act (ADA).
An emotional support animal is a companion animal (cats, dogs, mice, rabbits, birds, snakes, hedgehogs, rats, mini pigs, ferrets, etc.) that provides a therapeutic benefit to its owner through companionship. The animal provides emotional support and comfort to individuals with psychiatric disabilities and other mental impairments. The animal is not specifically trained to perform tasks for a person who suffers from emotional disabilities. Unlike a service animal, an emotional support animal is not granted access to places of public accommodation. Under the federal Fair Housing Act (FHA), an emotional support animal is viewed as a "reasonable accommodation" in a housing unit that has a "no pets" rule for its residents.
1

The man who brought a snake into a restaurant and said it was a service animal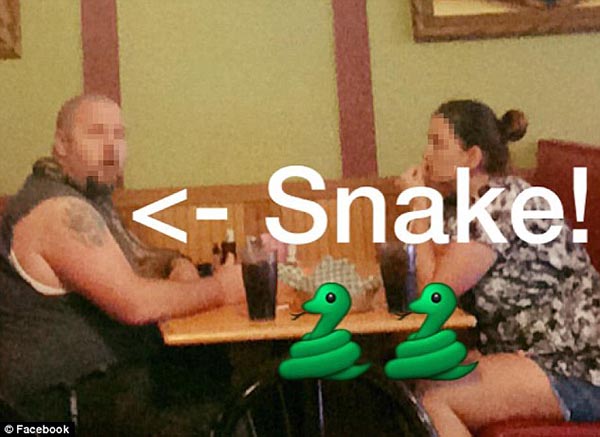 In August 2015, a man walked into the El Puente Mexican Restaurant in Nixa, Missouri with a boa constrictor and claimed it was a service animal.
The man entered the restaurant with a woman, who had the snake wrapped around her neck. She then passed it to him, and he wrapped it around his neck while they ate.
Patrons feared for their safety and complained, but to no avail. When questioned by restaurant workers, the unnamed male diner insisted he had to keep the snake with him because it helped him with his depression.
The manager, in fear of violating the Americans with Disabilities Act, allowed the snake and its owners to stay. The reptile may have had a calming effect on the couple, but by no means can it legally be deemed a service animal.
2

The woman with a baby kangaroo who was forced out of a McDonald's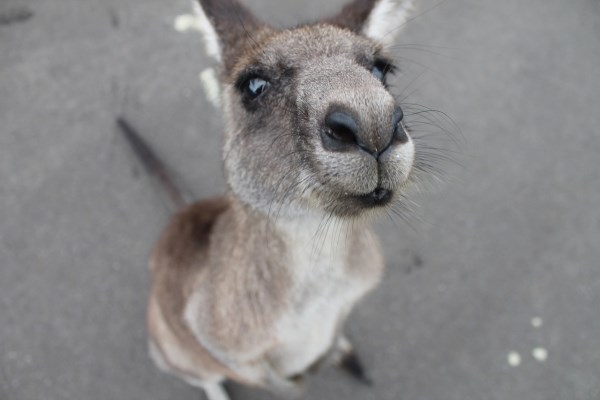 Diana Moyer brought her kangaroo into a McDonald's in southern Wisconsin and was promptly asked to leave.
The 8-month-old animal, named Jimmy, is described by Moyer as a "therapy pet" who accompanies her nearly everywhere. He has been to her church, the local movie theater, and is a regular visitor to several establishments in the city of Beaver Dam.
When a McDonald's customer complained, police arrived and asked Moyer and Jimmy to vacate the premises. A doctor's note Moyer showed an officer did little to persuade him to let them stay because the kangaroo isn't a trained service animal.
"I wish the person in McDonald's would have just come and talked to me instead," Moyer, who is reportedly fighting cancer, said. "They (kangaroos) are the most loving, trustworthy animals that I have ever had."
Despite the restrictions set by the Americans with Disabilities Act, Wisconsin's statutes make an exception for "other" animals, so long as they're individually trained to help a person with a disability. As an untrained therapy pet, Jimmy doesn't quite fit the definition.
3

The airplane passengers who protested against the ejection of a blind man and his service dog
When a blind man, Albert Rizzi, and his service dog, Doxy, were kicked off a Long Island-bound flight, passengers rallied around them and disembarked en masse.
Rizzi and Doxy were the first to arrive for the flight but were the last to be allowed on the small plane. He was seated in the middle of the back row looking onto the aisle with no seat in front of him for Doxy to lie under.
Shortly after boarding, a flight attendant told him the dog would need to go under a seat for safety reasons. Several passengers in Rizzi's row offered to have the dog lay under their seats, and he was placed under the seat of the woman to his left.
The plane was then delayed nearly two hours. Doxy started getting restless and got up to reposition himself a few times. He ended up under Rizzi's seat against the back of the plane. The flight attendant asked Rizzi to control his dog and keep him underneath his neighbor's seat. After a heated exchange between Rizzi and the flight attendant, the pilot announced the plane would be returning to the gate.
After Rizzi and Doxy had been removed from the plane, passengers demanded that the flight attendant be removed instead, and Rizzi be let back on. All 35 passengers banded together in support of the man. After realizing they would not back down, the pilot announced the flight was canceled.
In May 2015, Rizzi settled a lawsuit with US Airways over the incident. He posted a Facebook update saying that he and the airlines "plan to meet to discuss accessibility issues with the intention of improving airline accessibility for all individuals with disabilities." Of his fellow passengers actions on that day he said, "I found that humanity does exist, and people can do the right thing."
4

The service dog that appeared in a yearbook photo next to his owner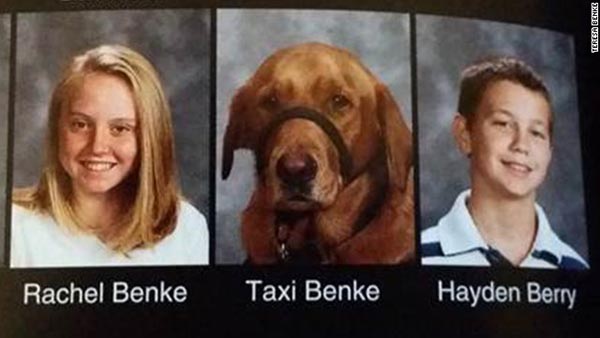 Taxi Benke isn't human, but in 2014 he made it into owner Rachel Benke's yearbook at San Antonio's Hector Garcia Middle School.
For the past four years, the service dog has been helping Rachel, 14, with a seizure disorder that has plagued her since birth.
Rachel was completely nonverbal and ate mostly baby food until the age of six when she got two brain surgeries that changed her life. "She started eating, started talking, started learning. We were told she would probably never be able to read, and now she's reading Dr. Seuss books by herself, and some chapter books," her mom, Teresa, said.
The surgeries reduced the frequency of her seizures (which happened as much as 200 times a day) and allowed her to have a somewhat normal life. However, she still has them—which is why she needs Taxi. He can sense a seizure an hour before it happens and has saved her life twice—once on a trampoline and once in the pool.
The photo is especially meaningful to the Benkes because the school district hasn't always been supportive. When Rachel was in elementary school, the principal considered Taxi a distraction, and her mom had to file a complaint to keep the dog there.
5

The support monkey that was quarantined after biting a Target employee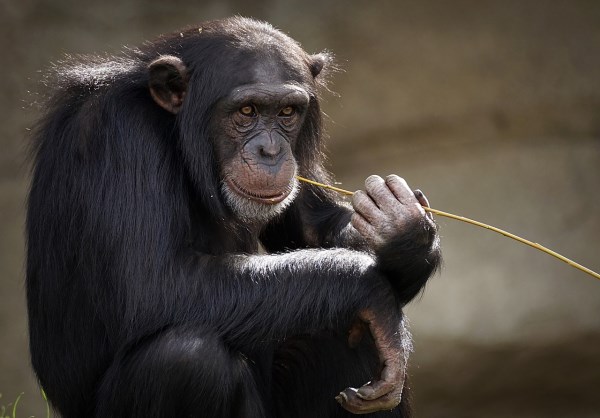 On August 8, 2015, a small primate bit a woman at the Alcoa Exchange Shopping Center in Bryant, Arkansas.
A couple brought the pet marmoset to the store, where officials confirmed it bit an employee. With the help of Facebook, animal control found out who owned the animal and sent a sheriff's deputy to bring them in.
Bryant Animal Control Director Tricia Power spoke to the owner, who said that she feels "it (the monkey) is a service animal because it keeps her busy and gives her something to focus on."
The couple was cooperative and brought the animal in to be quarantined. It will be observed to see if there are any signs of illness, including rabies.
6

The service dog that jumped in front of a bus to save his blind owner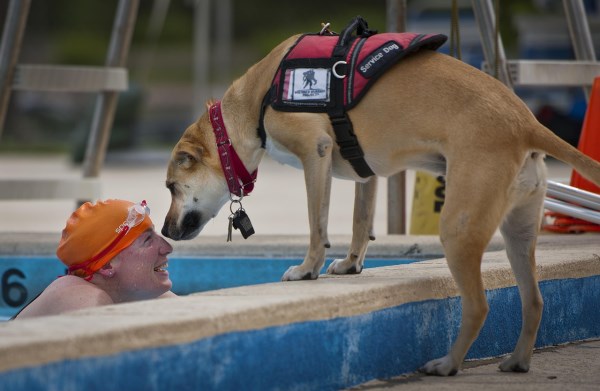 Audrey Stone, from Putnam County, New York, is legally blind. In June 2015, she was crossing the street with her service dog, Figo, when a mini school bus began coming towards them. Figo, who is trained to sense danger, immediately moved from the right side of Stone to her left to protect her from the oncoming vehicle.
The dog took the brunt of the hit and suffered serious injuries, but Stone was still alive. She fractured her elbow and ankle, broke three ribs and suffered a head laceration. Despite the deep wound to his right leg, Figo stayed by her side. Both the 62-year-old woman and the dog are expected to recover.
Figo's vet, Dr. LouAnn Pfeifer, said that even for a service animal, his behavior is remarkable. "I can't explain it. Whether he did that consciously or unconsciously, it's pretty amazing."
7

The boy with a rare genetic disorder who has a miniature horse to steady him as he walks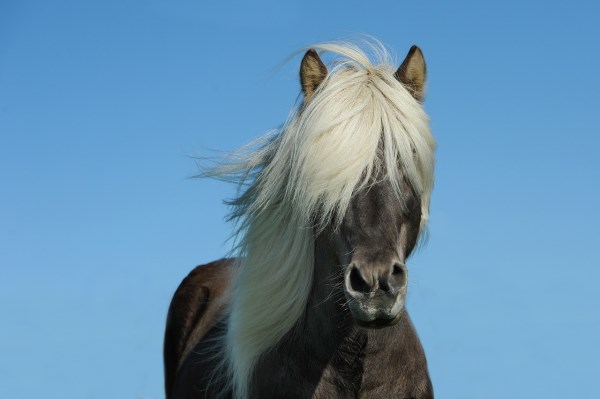 In 2013, a miniature horse started helping a 4-year-old special needs child at an Anchorage public elementary school.
Zoe, a black mare, is a service animal for preschooler Zaiden Beattie at Russian Jack Elementary School. Zaiden is one of 300 children in the U.S. diagnosed with A-T, or ataxia-telangiectasia, a genetic disorder that progressively robs children of their ability to coordinate movement. Zaiden's mother, Lesley Zacharias, is a professional horse trainer, and has taught Zoe to help Zaiden walk steadily until the disease inevitably shackles him to a wheelchair.
Zoe is highly intelligent, and just the right size for Zaiden. The top of her head only reaches the waist of an adult, but her size allows Zaiden to stabilize himself whenever he is walking. The horse is loving and warm but isn't distracted from helping the boy. When she is eager to work, she lets her owners know it by nuzzling their hands.
The town has embraced Zoe and Zaiden as a pair. She has only had a couple of accidents inside the school, but the staff would rather deal with a cleanup now and then instead of Zaiden being confined to a wheelchair.
8

The cop who killed a service dog after going to the wrong address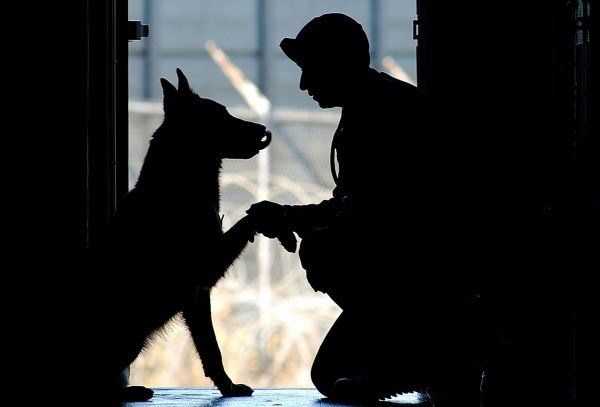 Ian Anderson of San Diego was sleeping in his home in March 2015 when officers pounded on his door at 5 a.m. over a domestic disturbance call. The 24-year-old lived with his service dog, Burberry, and it was immediately obvious the cops had the wrong house.
When Anderson opened the door, the first officer petted the dog. But when Burberry ran over to the other officer, he backed away and drew his weapon. The friendly dog kept following the officer. Seconds later, the cop fatally shot Burberry in the head.
"It was the most inhumane event I've ever been a part of," Anderson said. "As soon as he was shot, I jumped over to the dog and the officer grabbed and restrained me."
Anderson said he was equally shocked that the officer who killed his dog fired his weapon so close to his partner.
"It was so close to his partner being in his line of fire, and me being in his line of fire," he said. "Not to mention I had people sleeping in my house, and it was all over a wrong call. I don't know if they just picked my house out and decided to come, or if it was the wrong address."
Burberry wasn't just a pet. When Anderson was in high school, his father died, and it was Burberry who helped him heal, he said. Burberry was also a registered service dog—he helped Anderson with anxiety and depression and even visited children diagnosed with Down syndrome and autism.
"My world's destroyed," he said. "This dog was a part of me. It feels like a part of me died. I wish I could have taken the bullet instead of him. It could have been any of us, this cop was so trigger-happy. It could have been me that was shot."
The San Diego Police Department is said to be investigating the incident.
9

The emotional support pig that was kicked off a US Airways flight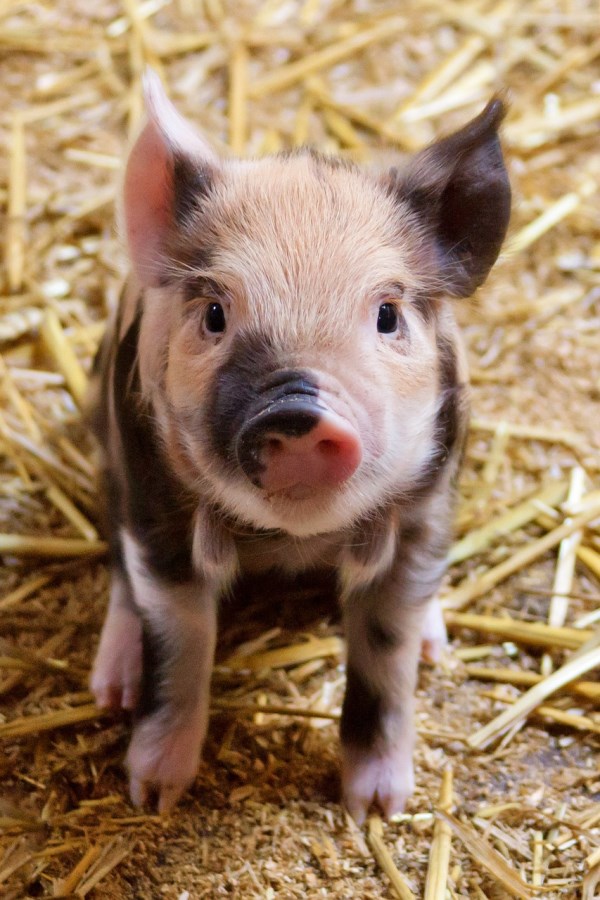 The day before Thanksgiving 2014, a woman boarded a US Airways jet with her pig. The passenger was allowed to bring the pig on board as an "emotional support animal" under Department of Transportation guidelines, a US Airways spokeswoman said.
Apparently, it was not meant to be. Before the plane took off, the passenger and her pig were removed for being disruptive. The 70-80 pound brown pig stank up the cabin of the tiny D.C.-bound aircraft by defecating in the aisle.
Fellow flyers watched in amusement and horror when the pig began "dropping things" in the aisle while his owner stowed her belongings. When she tied him to the armrest and tried to clean up after him, he began to howl.
"She was talking to it like a person, saying it was a jerk," passenger Robert Phelps said. "I have no problems with babies, but this pig was letting out a howl." A flight attendant asked her to move to the front of the plane, but she eventually left. (Phelps took the photo above.)
Emotional support animals are protected by a federal law that allows them to travel for free in the cabin with passengers. The law includes fish, amphibians, reptiles and primates. All that is needed is a letter from a mental health professional, which certifies the passenger's need for the animal while flying.
10

The women and her service bird who were asked to leave a grocery store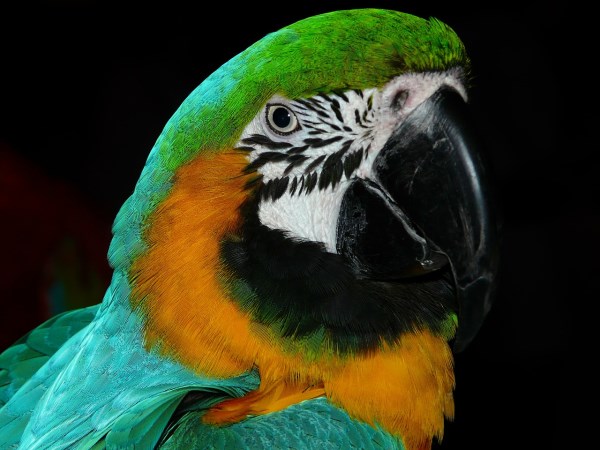 GeeGee Jackson, who is known as "the bird lady" around Maineville and South Lebanon, Ohio, said a store employee asked her to leave a local Kroger supermarket. She said the manager told her Cooper, her pet cockatoo, wasn't allowed.
Jackson says she needs the bird with her to help her cope with depression and anxiety. Cooper travels everywhere with her, often by moped. When they are in public, Jackson puts a diaper on the bird to prevent any messes and keeps him on a leash.
Despite having been in the store several times before with Cooper, Kroger has finally put its foot down by referencing the Americans with Disabilities Act. Cooper is registered with the ADA but is technically only an emotional support animal.