1

The feral cat that is terrorizing a small town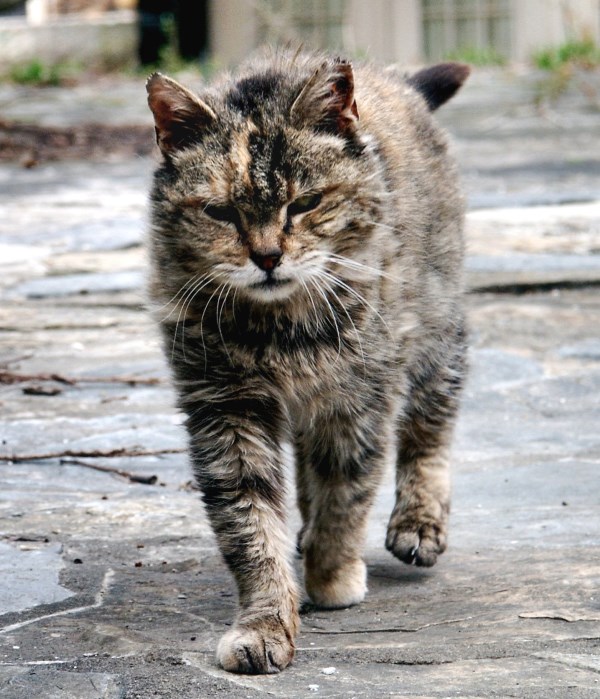 Pearl River, New York residents got a strange reverse 911 call in July 2015 telling them to be on the lookout for an aggressive cat that's been attacking neighbors and pets. It is feral and possibly rabid.
The cat bites, scratches, and gets away. Several people and a dog have been injured. Pets in the area are confined or on a short leash.
Those who have met the attack cat said they'll never forget it. The Saldano family feels safe in their pool, but not beyond that. "He came out of nowhere. It was one o'clock in the morning, and all of a sudden he just leaped at me and I kicked him and he came again," patriarch Joe Saldano said. The man finally retreated inside, and the cat sat on the welcome mat watching and waiting. The family was so freaked out they went to visit a relative in Brooklyn the next day.
The cat's physical appearance also has many convinced they're dealing with a case of rabies.
2

The hero cat who saved a boy from a dangerous dog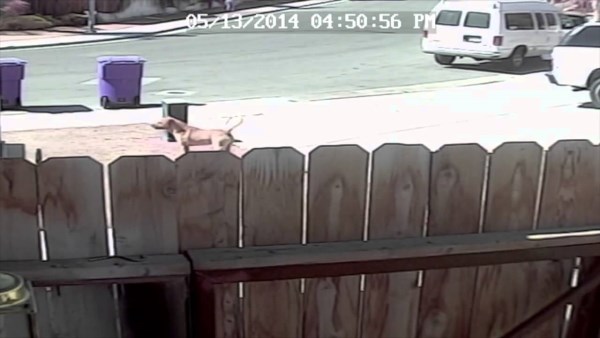 In June 2015, and the first time in the organization's history, the SPCA of Los Angeles has chosen to give its annual "Hero Dog" award to a cat.
On May 13, 2014, Tara, a 7-year-old Tabby, defended a 5-year-old boy from a vicious dog attack.
Jeremy Triantafilo of Bakersfield, California was riding his tricycle in the driveway of his home when suddenly a neighbor's dog came out from behind the family's SUV and pounced on the boy. Tara tackled the dog, knocking him off Jeremy. She continued after the crazed canine, chasing him out of the Triantafilo's yard.
Tara's heroic actions were all caught on video. Watch below:
3

The new mama cat who attacked her owners to protect her offspring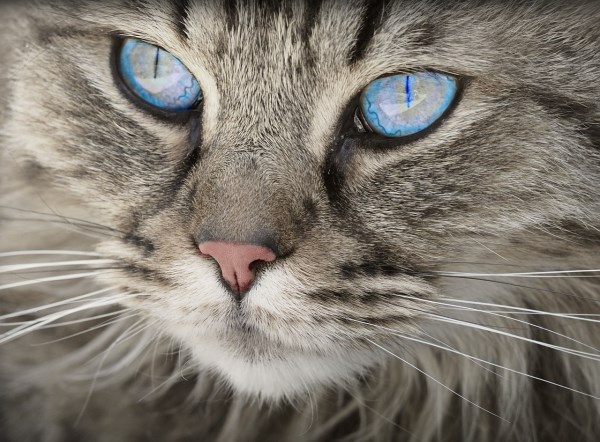 A Connecticut man called the cops on his 7.5 -pound cat after the feline bit his leg and kept him and his wife out of their home.
Stamford, Connecticut resident Mohammed Lokman and his wife reportedly returned home after an evening out to discover their pet, who had recently given birth to kittens, was extra aggressive. The new feline mama attacked Lokman's leg and bit him when he tried to enter his home. She was so protective of her offspring, she apparently kept the Lokmans out for nearly four hours.
Finally, Lokman called 911. You can hear his phone call with the incredulous operator below:
4

The cat who clawed a fellow passenger on the bus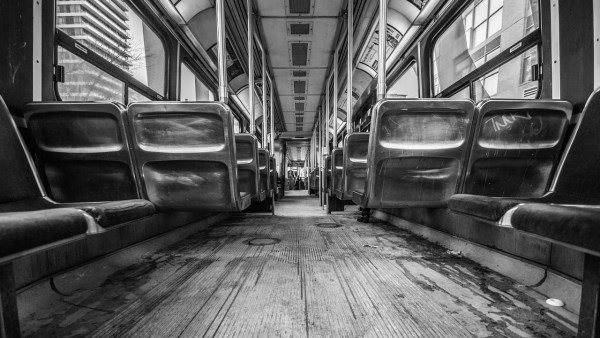 A man named Frank, who witnessed a cat attack on a fellow bus passenger in Chelmsford, England said he was scratched as he helped remove the cat's claws from the neck of a woman seated nearby.
The passenger took pictures of the cat as it traveled in the rucksack of an elderly man on the 42 route to Galleywood. He said when the man fell over, the cat went wild.
"When the bus stopped a man fell over backward," Frank said. "He had a cat in his rucksack and as he fell the cat leaped out - I think it would have been squashed if it hadn't. The cat landed on a lady's neck; it was distressed, and it was clinging onto her for dear life. I had to help take the cat's claw's out of her neck."
The woman who was attacked, Marisa Moss, 42, is a vulnerable adult with learning difficulties. She says she has been scared by the incident and was on antibiotics as a precaution after the cat clawed her neck.
Despite the attack, Frank later said, "I think the cat is allowed to be on the bus — apparently he has his own bus pass."
5

The cat who attacked a baby and held a family hostage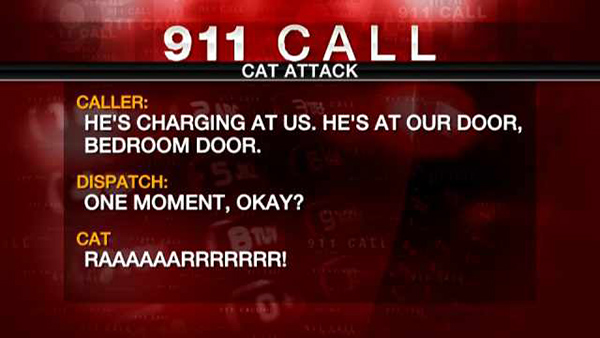 In 2014, Lux, a fat cat with a bad attitude, attacked a baby and forced a Portland family to hide in a bedroom before calling 911.
The man who called 911 told the dispatcher the cat "went over the edge," and was charging at them every time they opened the door. Lee Palmer, his girlfriend, Teresa Barker, their infant son, Jesse, and their dog took cover in their bedroom.
"He's trying to attack us," he said. "He's very, very, very, very hostile."
A motive for the feline's frantic behavior was not initially revealed. However, the man who called 911 told the dispatcher he had "kicked the cat in the rear" after it attacked the 7-month-old child.
"He's got kind of a history of violence," the caller told a 911 dispatcher. "He's a violent cat already. But he's really bad right now."
With the help of My Cat From Hell star Jackson Galaxy, it was discovered Lux has Feline Hyperesthesia Syndrome. FHS is rare illness in domestic cats that causes violent outbursts and self-mutilation. The cat was treated with medication and behavior modification and is currently in a forever home with another family.

6

The cat who sent three family members to the hospital
Three members of the same family were taken to the hospital after they were attacked by their year-and-a-half-old cat.
Khat clawed the face of its owner's sister, as well as the arms and legs of its owner's mother. It caused deep gashes on the legs of its owner's 10-year-old brother.
The family called Roseville, CA police who directed the call to the Roseville Fire Department. First responders were also shocked by Khat's aggressive behavior.
It was "absolutely a first for us," Fire Captain Derek Carey said. "We tried to push it into a cage, and it grabbed on to my engineer's boot and turnout bottom and was hissing and going off."
Firefighters threw a fire blanket on the feline and used a metal pole to lure him into a cage, finally trapping the temperamental tomcat.
Considering the tomcat had caused injuries and was not vaccinated, the decision was made to euthanize him.
7

The mother and daughter who were trapped in their house by their aggressive feline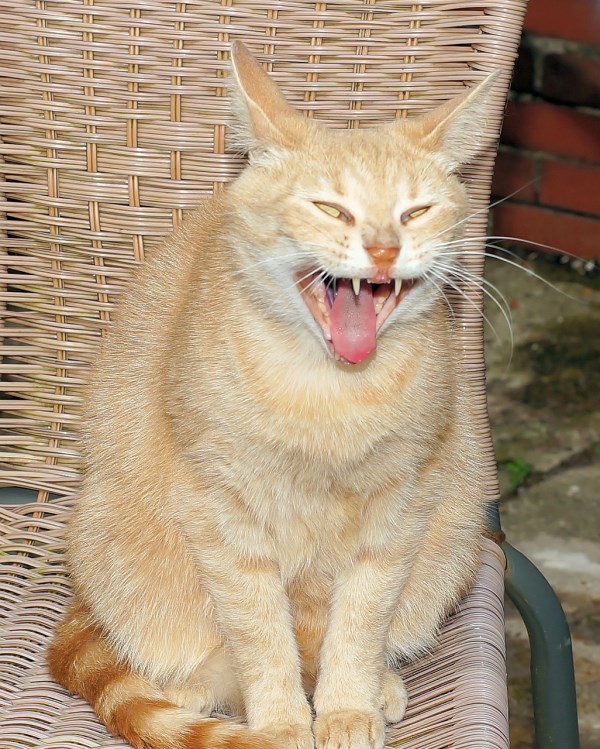 A terrified mom and daughter barricaded themselves in a bedroom after their 14-year-old pet cat, Cuppy, lost all control.
The kitty reportedly shredded the younger woman's nightgown with his claws as she tried to use the bathroom in the middle of the night, and then barred her from walking past. The women barricaded themselves in a bedroom and called 911.
It was reported that Cuppy becomes very agitated and acts out when a particular neighborhood stray cat stalks their house. Cuppy has been described as a normally docile animal, whose countenance changes with the presence of the stray. "He's vocal and claws and is just a ball of fury," said a friend of the family.
8

The woman who was attacked by a stray cat after kicking snow on it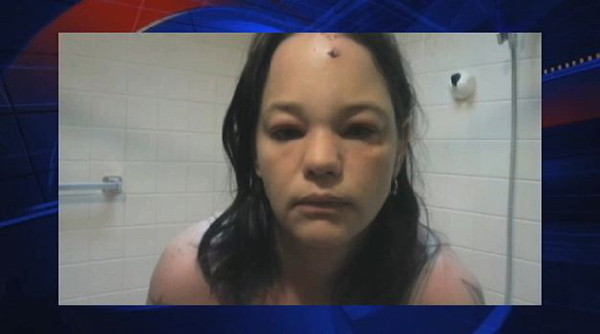 A woman suffered facial injuries after being mauled by a vicious cat, in an incident that was caught on video. The attack on the woman, only known as Maxx, happened in December 2013 outside her home in Melvin, Michigan.
She was reportedly angered that a stray cat that she had taken in, named "Buddy," had attacked the family dog. As seen in the footage, she kicks snow at the cat seconds before it springs up onto her face.
"Your first reaction was to get him off, and when I went to go pull, I could feel his teeth," she said.
Buddy was tested for rabies, which came back negative, but he was put down nonetheless. "I saved him from someone who was going to put him down and he was sweet as pie. When they came to get him I couldn't even watch because even though he did that to me, I couldn't see them take him away because I knew what they were going do to him," she added.