1

The jealous Saudi husband who divorced his wife after she kissed a horse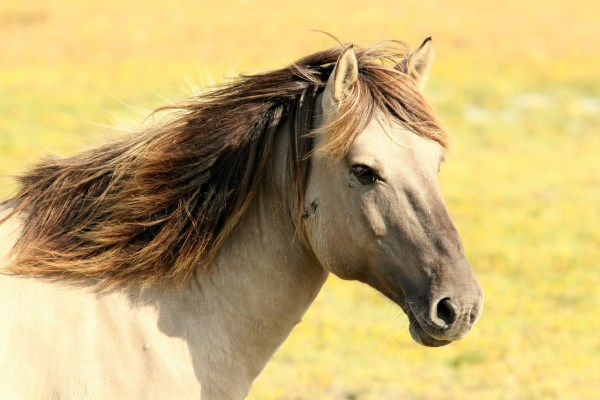 Incriminating photos of someone kissing another person have surely ended many relationships, but this jealous husband took things a little too serious.
A Saudi man divorced his wife after discovering a picture of her kissing a horse on social media. The unnamed woman said she had published the photo of her equine smooch at a farm near Riyadh, Saudi Arabia, herself.
She added that her divorce has not made her regret kissing the horse, and that she was not upset by splitting from a man who cannot distinguish between humans and animals. She also said she is very proud of the picture as it expresses her love for Arabian horses.
2

Britain's "most jealous" woman makes her man take a lie detector test every time he leaves the house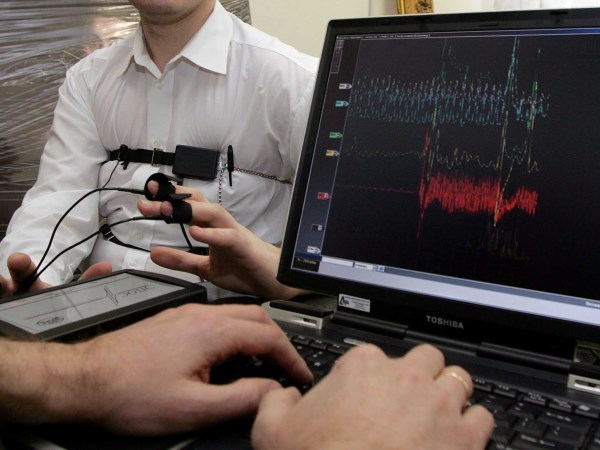 A woman who makes her husband take a lie detector test to prove he has been faithful every time he leaves the house has been diagnosed with a rare condition that causes delusional jealousy. Debbi Wood, 42, of Leicester, is so paranoid that her partner Steve Wood, 30, will stray that she also checks his phone, email accounts and bank statements several times a day for evidence of infidelity.
Mr. Wood, who started dating Debbie in 2011 after they met through a friend, is even banned from watching women on television or looking at pictures of them in magazines.
Doctors have discovered that the woman is suffering from Othello Syndrome, a psychiatric disorder which causes sufferers to believe their partners have been unfaithful – even without evidence.
3

The jealous boyfriend who used a fundraiser to crash girlfriend's spring break vacation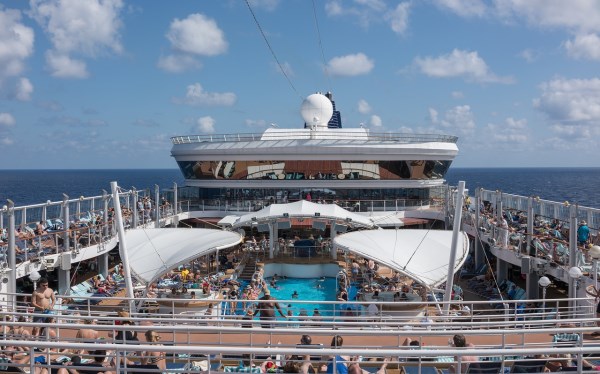 Miami, Florida, is one of the most popular vacation destinations in the United States, but for one man, watching his girlfriend go to the city of beautiful scenery and even more beautiful people was too much to handle.
According to GoFundMe.com, a man named Azel Prather Jr. started a fundraiser to raise enough money to travel to Miami to be with his girlfriend so she wouldn't be tempted to cheat on him while on spring break. Prather made his original plea on the website, where he danced a fine line between devoted boyfriend and bonafide stalker.
Apparently a lot of people support Prather's jealous streak. He raised $360 from 29 different donations in just eight days on the website. He later updated his GoFundMe page to let everyone know that and his girlfriend had met up and were enjoying their spring break together. Thanks to all of the contributors, Prather and his girlfriend are making their relationship work – at least until Spring Break 2016.
4

The man who was forced to choose between his girlfriend and jealous ex-partner after both jump into river to see who he would rescue
A man found himself in a sticky situation when his current girlfriend and his ex both threw themselves into a river, to see which one he loved the most.
Confused Wu Hsia, 21, had broken up with long-term girlfriend Jun Tang, 20, after meeting new love 22-year-old Rong Tsao. However, over the following three months, jilted Jun kept hassling him to get back with her. Wu decided to arrange a meeting between the three of them.
When they gathered together in Ningbo, in eastern China's Zhejiang province, the situation went from bad to worse. The girls began arguing. The man's ex-girlfriend felt insulted by a comment made by his current girlfriend, so she jumped into the river and called for her former lover to save her.
His current squeeze, fearing that he might indeed jump in to save his ex-lover, then jumped in as well. Both of them began calling for him to rescue them from drowning.
Wu settled the matter by jumping in the water to save his current girlfriend, and then taking her to hospital. He called his brother to rescue his ex, who in turn called the fire brigade. They arrived at the scene and helped the heartbroken woman out of the water.
5

The jealous wife who chopped off her cheating husband's penis, twice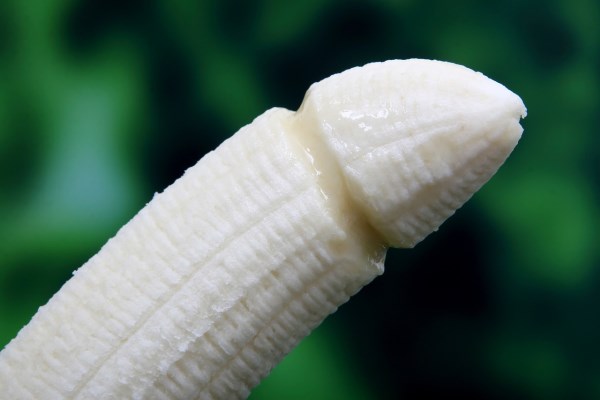 After discovering that 32-year-old Fan Lung was having an affair in Henan province, his wife Feng Lung cut off his penis while he was sleeping in their bedroom. Fan's penis was reattached by surgeons, but his wife went to the hospital room where he was staying and chopped off his healing genitalia again.
It all started when Fan forgot to log out off his wife's mobile phone after sending a naughty email to his 21-year-old lover. Feng went mad when she saw the email. After cutting it off for the second time, Feng threw his penis out of the hospital window. It was never found, and is believed to have been taken by stray dogs or cats.
Strangely, there's a silver lining to this story. Bang You Later, an adult video company, offered Fan a job in the porn industry. The firm said Fan will not be spending anything for the production and distribution of his films, and 100 percent of the income will be given to him. The company said that it wanted to help Fan financially, while also helping him restore his "sexual confidence."
6

The jealous ex-lover who sleeps on doorstep to deter rival suitors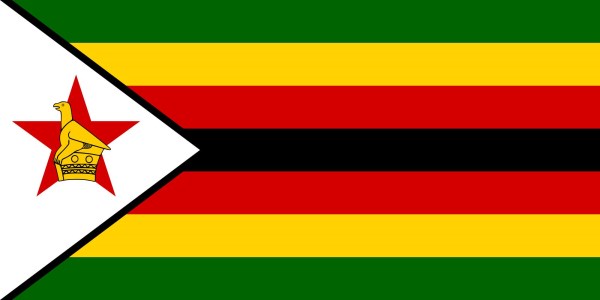 A woman in Zimbabwe went to court to complain that her ex-lover was in the habit of sleeping on her doorstep every night to prevent her boyfriends from visiting. Muchechetere also claimed Costa Gwebe verbally and physically abuses her whenever he comes to her house.
She told the court that she ran away from home because Gwebe would physically abuse her over the smallest things. Gwebe denied the allegations saying he caught Muchechetere four times with a boyfriend in their bedroom. He also claimed that his ex-wife would go out for parties with her boyfriends leaving their minor child unattended.
7

The President who gave the perfect reaction to woman's jealous boyfriend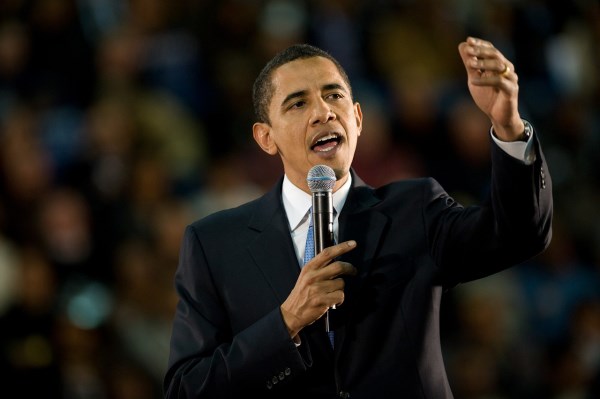 A voter standing beside President Barack Obama as he was casting his early ballot for the 2014 midterm elections in Chicago warned the Commander-in-Chief: "Don't touch my girlfriend."
Mike Jones was waiting in line with his girlfriend Aia Cooper when President Obama arrived at the polling station in Chicago.
News crews covering the event caught the jealous boyfriend telling the Commander-in-Chief, "Mr. President, don't touch my girlfriend." To which the flabbergasted Obama replied, "I really wasn't planning on it."
The girlfriend in question, Aia Cooper, was beyond embarrassed, as Obama played out the conversation that was likely to ensue as she tells her friends about her run-in with the President, saying, "I can't believe Mike, he's such a fool." As he leaves, the President embraces Cooper, saying, "You're gonna kiss me, give him something to talk about. Now, he's really jealous."
Maybe Mike was a little justified in his protection over Aia – after all, it was just a week later that Obama reported having "hugged and kissed" nurses who had treated Ebola patients!

8

The jealous man who assaulted ex-girlfriend with a Cornetto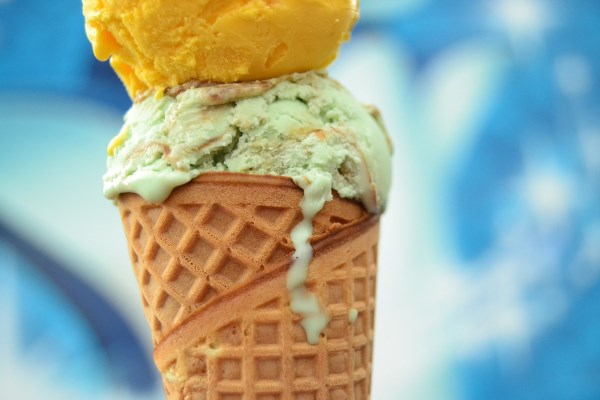 In November 2014, an ex-boyfriend who got jealous when his former partner told him she was seeing someone else assaulted her with a Cornetto. Ben Moses, 20, "thrust" the Wall's ice cream cone into Katie Crowle's face after she said she was seeing another man.
The relationship "melted down" after Crowle admitted she was involved with someone else. The pair were trying to reconcile after a three-week split when she revealed details of the new relationship.
Furious Moses reacted by grabbing a Cornetto that one of their two kids had been eating and tried to stuff it into her mouth. She called police during their fight, but the last thing a police operator heard was the sound of her screaming. The mum was left with a face full of ice cream, a swollen lip and a bruised chin.
Moses had no previous convictions, but was cautioned for assaulting his partner of four years. His lawyer tried to excuse him by saying she had taunted his client with intimate details about her sex life with the unnamed other man.
In spite of the bust up, the feuding couple are now back together. Isn't love sweet?
9

The jealous man who smashed his girlfriend's laptop after seeing a photo on her Facebook page and suspecting an affair... only it was a picture of Mitt Romney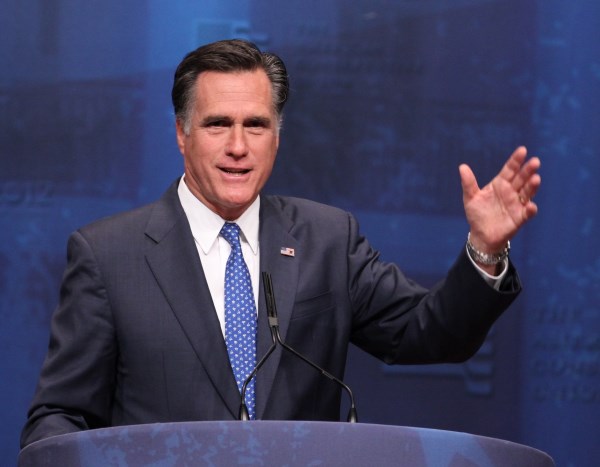 A violent, overbearing boyfriend punched his girlfriend and smashed her computer after becoming jealous of a picture of Mitt Romney posted on her Facebook page.
Lowell Turpin, 40, of Anderson County, Tennessee, had accused live-in girlfriend Crystal Gray, 38, of having an affair after seeing a mysterious man on her Facebook page.
When Gray told Turpin that it was in fact the Republican presidential candidate, the 310lb man refused to listen and his verbal abuse turned physical.
He was eventually charged with domestic assault and locked up.
10

The jealous girlfriend who stabbed a man to death who only was texting his boss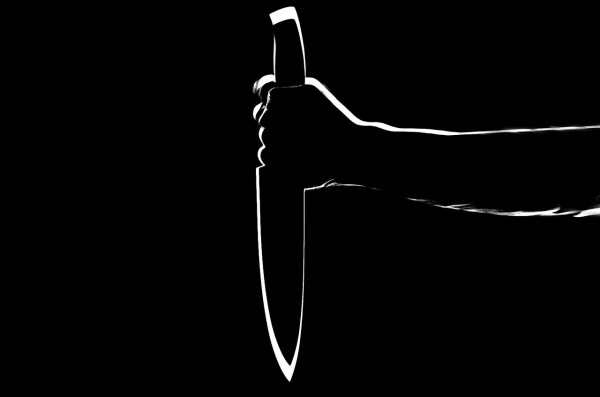 In March 2015, a Bronx man texting his boss to let him know he'd be late for work was stabbed to death by his jealous girlfriend – who thought he was texting another woman.
Norberto Cruz-Valentin, 21, was repeatedly stabbed in the torso in the midst of a fight with his girlfriend Kristal Delvalle, 23, inside their apartment.
The fight began after he texted his manager to tell him he would be late. Delvalle became enraged because she thought he was texting another woman. Cruz-Valentin was pronounced dead at the hospital.
The woman, who has no prior arrests, was arrested at the scene and is expected to be arraigned on charges of manslaughter and criminal possession of a weapon.