1

The man who underwent $175k worth of surgery to look like Madonna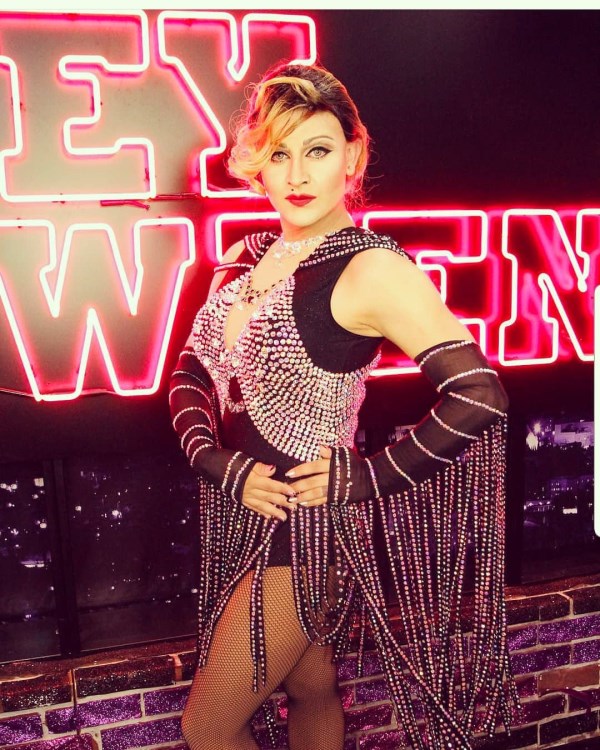 Adam Guerra, 27, has devoted the past twelve years to "becoming" Madonna. His quest to be the pop icon has included 18 plastic surgeries and has cost him more than $175,000.
As a tyke, I made my own cone bra using toilet paper rolls, and against better judgement wore it to my church's Halloween party, so I get the allure.
Adam says that after having so many procedures that "half his face is fake," he began to realize that his addiction to the Material Girl was becoming out of control. He got to the point where he no longer knew who he was, and his relationship with his mother and boyfriend started to suffer.
After TLC's My Strange Addiction aired (Adam appeared in an episode), he sold his $100,000 costume collection (bustier included), and is reportedly adjusting to living life as himself.
However, considering Adam, aka Venus D Lite, still appears to be performing as a Madonna impersonator (and a fantastic one at that), we find TLC's story hard to believe. Unless, of course, Adam just used the cash to buy some new lace gloves and corsets.
2

The man who underwent extreme facial surgery to look like the Marvel villain Red Skull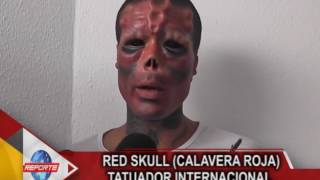 Henry Damon not only had facial surgery, but he also underwent subdermal implant operations, tattooed his eyeballs, tattooed his face, and lopped off the tip of his nose.
The 37-year-old hails from Caracas, Venezuela, and despite his taste in extreme body modification, Damon is a loving father and married husband. He says he's dreamed of being Red Skull since he was a young child, stemming from his love of comics and in particular, Captain America. (Red Skull is the Nazi arch-nemesis Captain America, and first appeared following the second World War in 1947.)
Damon admits he "just never got around" to fulfilling his childhood dream, but after meeting med-school dropout Emilio Gonzalez, who specializes in tattooing and extreme body surgery, he knew he had found his opportunity. Gonzalez performed the surgeries, saying that Damon underwent several physical and psychological tests before any needle ever touched his skin.
Gonzalez says Damon is not done with his surgeries either. The next step will be silicone implants in his cheeks and further facial tattooing. After that, Damon will finally be finished with his transformation, and hopefully Marvel has a role for him in the next Captain America film.
3

The male Kim Kardashian fan who turned to plastic surgery to look like his idol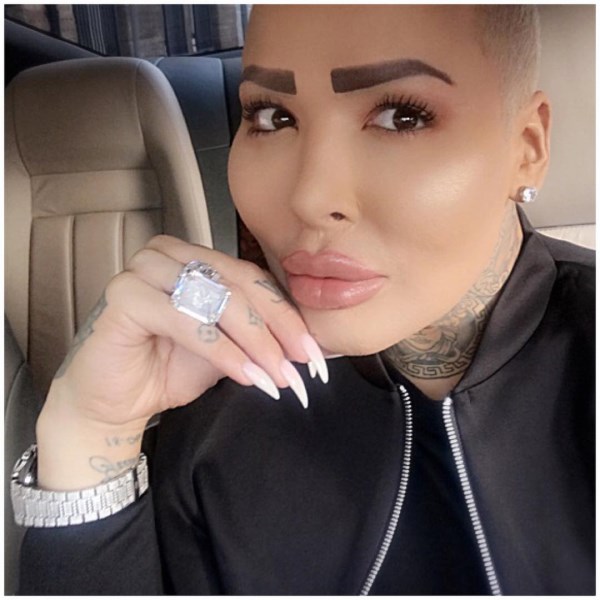 British make-up artist Jordan James Parke adores Kim Kardashian, so much so that he spent a whopping $150,000 on cosmetic procedures, just so he could look like her. He has undergone over 50 surgeries, Botox, lip and cheek fillers, eyebrow tattoos, and laser hair removal.
Jordan revealed that he became obsessed with the star of reality TV series Keeping Up with the Kardashians after watching just one episode. "I love everything about Kim," he said. "She's the most gorgeous woman ever. Her skin is perfect, her hair, everything about her."
Jordan now appears to be an exaggerated version of Kim – a look that has brought him quite a bit of criticism. But he isn't too bothered – he actually seems to like the way he looks now.
The young man is far from finished with altering his looks. Next on Jordan's list is a nose job, and he wouldn't say no to increasing the size of his lips either.
In an effort to be more Kim-like, Jordan recently splurged on the star's favorite vampire facial. The $700 cosmetic procedure involves blood being drawn out of the body and injected into various points on the face. He has also spent over $90,000 on designer clothes and bags from Prada, Chanel and Louis Vuitton.
4

The woman who spent over $150K to look like a caricature of herself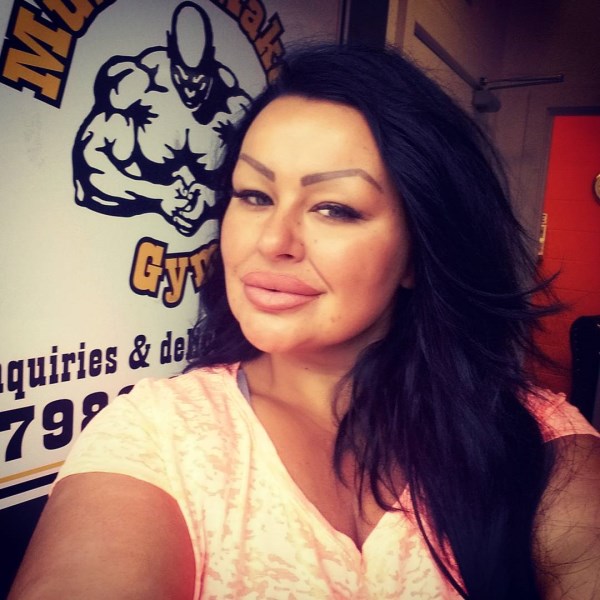 When Krystina Butel decided to get her caricature done on holiday when she was just 16, she never thought she would spend the next fifteen years trying to look just like it.
Krystina, 30, has forked out over a whopping £130,000 on plastic surgery to transform herself into the cartoon that she bought for a tenner in Ibiza.
This has included five boob jobs, lip injections, Botox, teeth whitening and semi-permanent make-up. Salon owner Krystina even has heart shaped nipples to complete the look.
Despite having blown a fortune already, Krystina is still obsessed with emulating the drawing.
5

The man who got cosmetic surgery to look like his robot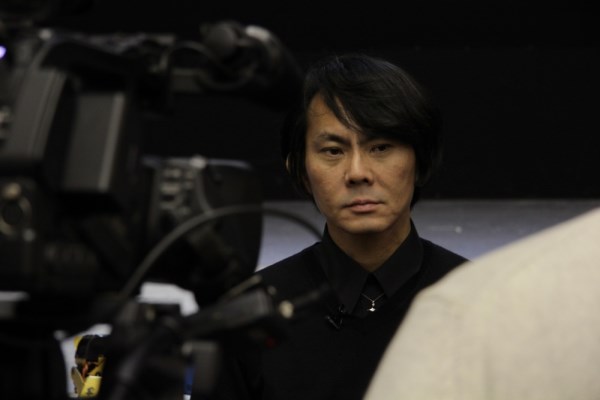 This is the weirdest transfromation you'll read about on this list. The story is a bit convoluted, but it involves a robot and roboticist Hiroshi Ishiguro. Ishiguro is probably one of the greatest robot-makers in the world. He once had a robot he built and crafted used in a Japanese play entitled Sayonara.
The popularity that Robot lead to Ishiguro fashioning a robot in his own image about a decade ago. But there's a problem – robots don't age. "When I made my copy, I was 41 years old," Ishiguro said. " Of course, I'm getting old and androids never get old." That's why he's been surgically altering his own face to look identical to his ever-youthful robot twin.
Of course, Ishiguro also has the option of creating a new android with his aged appearance, but he doesn't "like to get old and actually ... the cosmetic plastic surgery is much cheaper."
Now, Hiroshi Ishiguro doesn't just leave his robot at home sitting in a chair creeping out children while he works. He actually sends it to conferences and meetings and controls the robot remotely via the internet.
6

The Brazilian man who wants to look Asian and has already had 10 surgeries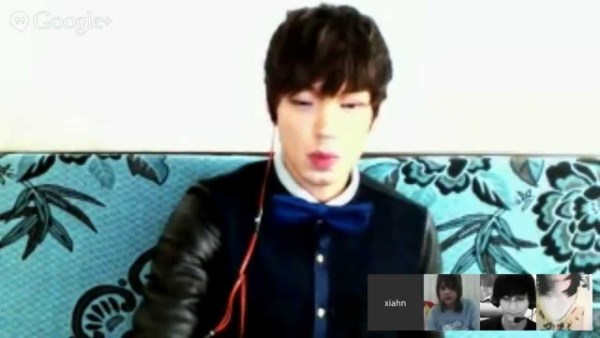 The current spread of The Korean Wave is apparent among teenagers and young adults all over the world. They have a deep love for K-dramas and K-pop music videos on YouTube.
But one Brazilian man really took his passion to the next level. Max, now known as "Xiahn," braved 10 rounds of surgery, which cost him more than $30,000, to look like his K-pop idols. When he was called Max, the 25-year-old had blonde hair and blue eyes.
Surgeons in Brazil performed a series of surgeries to change his appearance. His obsession with South Korea and everything it has to offer began when he was 19. A year at Dongseo University in South Korea was enough to motivate him to have "slanted eyes and dark hair," according to the Daily Mail.
Now the only thing hinting at Xiahn's former appearance is the shape of his nose, he claims. He wears dark eye contacts and dyes his hair black.
7

The Argentinian man who is turning himself into Ricky Martin to find love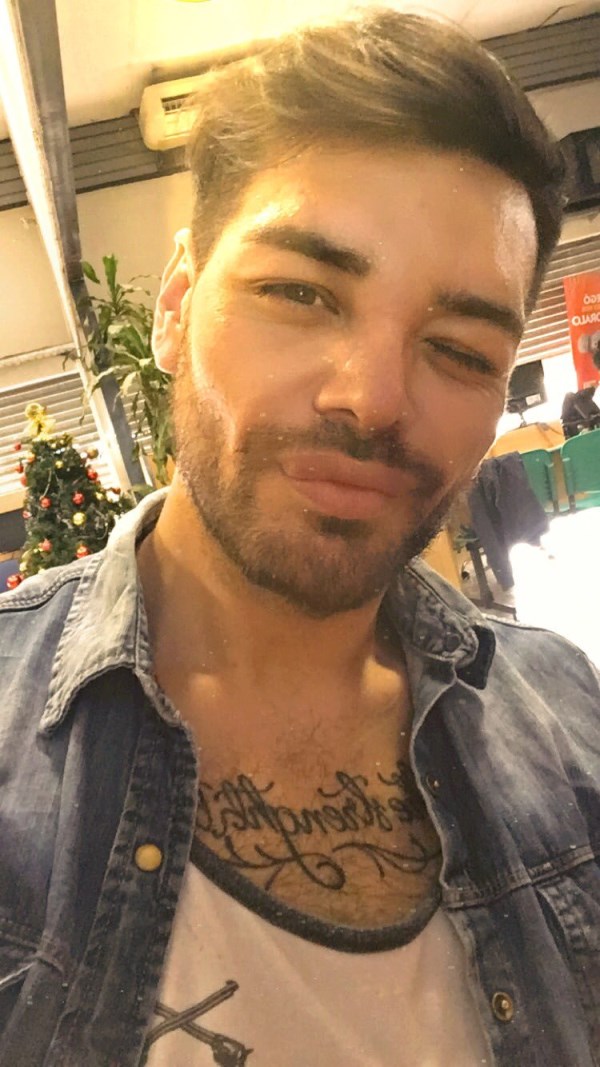 A young man in Argentina has undergone several plastic surgeries to look like his idol Ricky Martin. Fran Mariano, who participated in the reality show "Cuestion de Peso," (the Argentinian version of The Biggest Loser) had more than half a dozen surgeries on his face to look like his idol.
"My nose was operated on for the fourth time, I had liposuction on my cheeks and with that same fat had lipotransference in the cheekbones," Mariano told an Argentinian newspaper. "Then the nasolabial folds from my face were filled with methacrylate and so was my forehead. Also, I got a touch-up on the chin for the third time, for poor scarring."
Martin is so far satisfied with the results. Although he seems to be at his physical best, Mariano said he suffers because he has not yet found love.
8

The twisted twins who had plastic surgeries to look even more like each other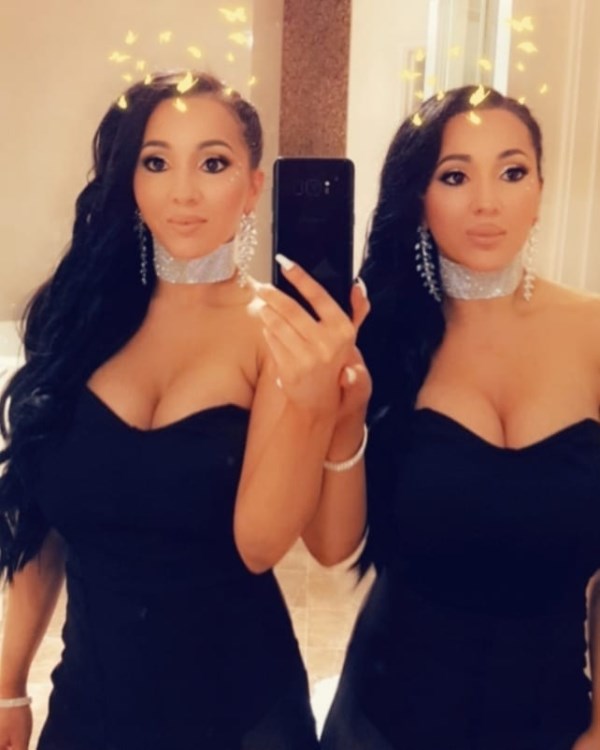 28 year-old Australian twins Anna and Lucy DeCinque have spent nearly $250,000 on plastic surgery in an effort to look even more identical. The girls, who already share a bed, a job, a car and even a boyfriend, now have virtually no differences between them after undergoing surgeries that include lip fillers and boob jobs.
The lucky guy who gets to enjoy seeing double? His name is Ben Byrne. The electrician is Anna AND Lucy's current boyfriend.
9

The British woman who got plastic surgery to look like Pamela Anderson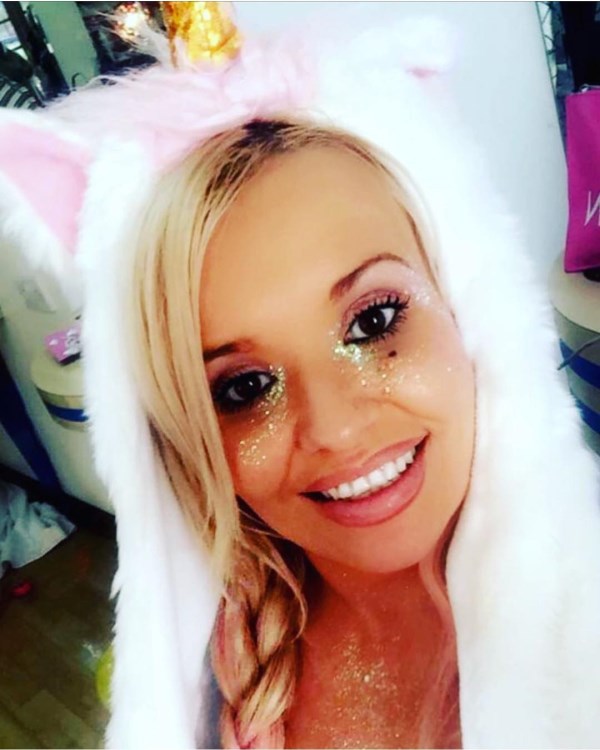 Most of us look back at the '90s pretty fondly, but apparently there are a few who haven't been able to let go of that decade at all. Enter Carolyn Anderson of Liverpool, England, a 28-year-old woman who has spent $30,000 on cosmetic surgeries, tanning, and other beauty procedures in order to look exactly like her one true idol: former Baywatch bombshell Pamela Anderson.
Carolyn Anderson, dubbed Scouse Pammie by the British press, is such a fan of the star that she has dedicated her entire life to looking and acting like her. She's had 8 boob jobs in the past (her first pair of breast implants met a sad fate when they exploded in a tanning bed), wears blue contacts over her naturally brown eyes, and regularly receives Botox injections to emulate Pamela Anderson's signature pout.
Apparently, this obsession started when she was 10 years old and her father casually commented that her new haircut made her look like Pamela Anderson. We're not exactly sure why a 28-year-old would want to look like a 47-year-old, but at least she was more or less successful in achieving her goal—which is more than we can say for other people in this list.
10

The women getting plastic surgery to look "Instragramed"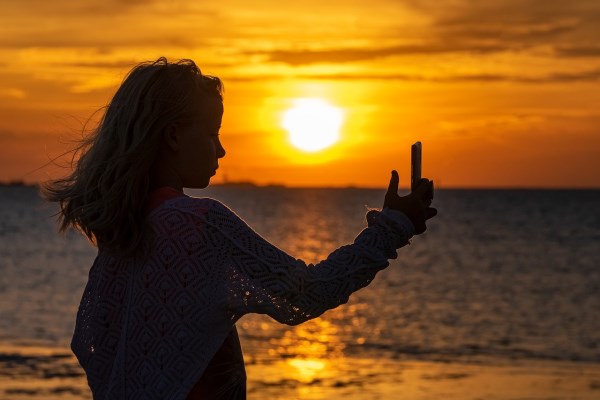 You is the new you.
Years ago, people seeking cosmetic surgery would bring pictures of celebrities to their doctor, and ask for "Angelina Jolie's lips," "Kate Beckinsale's nose" or "Kim Kardashian's butt." But now people bring their selfies – filtered through Instagram.
"This is a huge trend," says Upper East Side surgeon Dr. Elie Levine. "People are bringing in pictures of themselves taken at a favorite angle or filtered, and saying they want to look like that."
Central New Jersey mom Geri Hubner says she became obsessed with her growing turkey wattle after staring at photos from her daughter's wedding. She started using photo filters but then came to the ultimate real-world conclusion: "I wanted to look like that all the time," says Hubner, 56.
So she called facial plastic surgeon Dr. Andrew Miller in Edison, showed him the Instagrammed pictures and sprung for a neck lift, which can run $10,000 to $20,000.
Queens resident Nancy Chacon, 32, also showed her best face on Instagram, using "either the Inkwell or Sutro filters, or the sepia tones, to hide blemishes." So to make the look permanent on real life, she got some laser treatments and broadband light photofacial therapy at Levine's Manhattan clinic.
And these women aren't alone: Midtown plastic surgeon Dr. David Shafer claims to have clients pleading for a "social-media makeover" every day. Are the days of Photoshop soon to be over?