I recently discovered that I am distantly related to the legendary English noblewoman Lady Godiva, who rode naked by horseback through Coventry to get her husband, Lord Leofric, to lower taxes on the townspeople.
In salute to good ol' Godiva, we are proud to present Oddee's 10 Strange Instances of Public Nudity. Some may be crude, some may be lewd, but all are certainly nude!
1

The naked man who crashed through the ceiling at an airport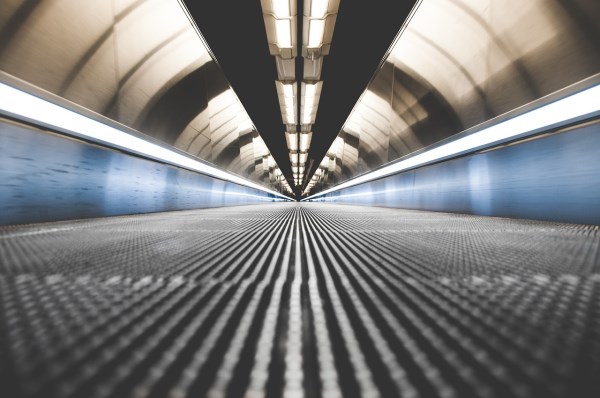 Travelers at Boston's Logan Airport were treated to not one – but two – bizarre spectacles on November 22, 2014.
For the "opening act," State Police responded to a report of a woman screaming inside of a BMW in the lower level of parking Terminal E. After locating the vehicle, troopers learned that Anton Hilton, 52, had assaulted the 21-year-old passenger of the vehicle. Hilton was charged with assault and battery and kidnapping.
But the star of the show for the wacky day at the Bean Town airport was no doubt 26-year-old Harvard student, Cameron Shenk. Shenk had allegedly sneaked into the women's bathroom in the upper level of Terminal C, undressed inside a stall, and climbed into the ceiling crawl space. The naked crawler then fell through the drop ceiling which "resulted in numerous cuts to his head and body," and fled from the ladies restroom naked and bleeding.
Police say that after fleeing the bathroom, Shenk went on a wild rampage in the airport's hallway and assaulted an 84-year-old man with his own cane. JetBlue employees tried to break up the commotion, but not before Shenk bit off the elderly man's ear. Two policemen tried to capture the crazed naked man and were allegedly assaulted before subduing him. Shank was charged with attempted murder, assault and battery on a person over 60, and lewd and lascivious conduct.
Shenk's father cryptically explained his son's bizarre behavior by saying, "The best analogy that I can say is that we could all learn a lot from Snow White. If you're given an apple, sometimes it really does contain poison."
Now, that's one bad apple!
2

The founder of a popular charity who had a nude meltdown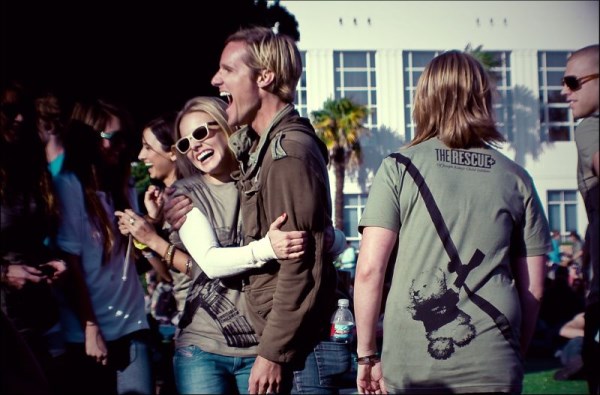 One of the biggest things to go viral on the internet in 2012 was the film Kony 2012, a documentary on Ugandan rebel leader Joseph Kony, his alleged war crimes and the movement to bring him to the International Criminal Court. The film was made by the Invisible Children, Inc. organization. Invisible Children was founded in 2004 by several people, including activist Jason Russell. The group seeks to put an end to the practices of Kony's Lord's Resistance Army (LRA), who abduct and abuse children and forces them to serve as soldiers.
Perhaps dealing with the constant media requests and the popularity of the film was too much too soon for Invisible Children co-head, Jason Russell. By mid-March, a video of Russell's quickly went viral – it was a video of the Invisible Children co-founder having a naked meltdown on a suburban San Diego street.
Amateur cameras captured Russell "acting very strangely," pounding his fists in the street while naked. He then started to masturbate in public before police detained him and placed him on a 5150 psychiatric hold.
After spending six weeks in a care facility, Russell returned home and kept a low profile before making another video addressing the incident. He said, "It's really hard to explain if people who have never had an out-of-body experience, but it really wasn't me. That wasn't me, that person on the street corner ranting and raving and naked is not me, that's not who I am."
3

The "Dating Naked" star who sued her producers for showing her private parts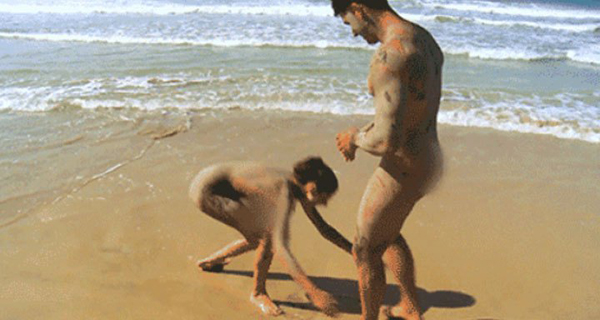 In 2014, Jessie Nizewitz, then 28, signs up to star in the VH1 reality dating show, Dating Naked, to be filmed in her birthday suit. Check.
Following an episode that aired on July 31, 2014, Nizewitz receives numerous texts, including one that said, "So your money shot is on cable TV." Check and uh-oh.
Turns out, in the aforementioned episode of Dating Naked, the reality star strips down and wrestles with her potential date. Her private parts are censored but nobody's perfect and in a blink-and-you-miss-it-moment, Nizewitz's vagina and anus are exposed.
Nizewitz sued VH1 owner Viacom and Dating Naked's producers Lighthearted Entertainment and Firelight Entertainment for $10 million in late August 2014 over showing her goods and becoming the, erm, butt of jokes all over the internet.
"My grandma saw it. I saw her this week, and she didn't have much to say to me. She's probably mad. My parents are just annoyed," said the former stripper turned reality star.
4

The politician who campaigned in the nude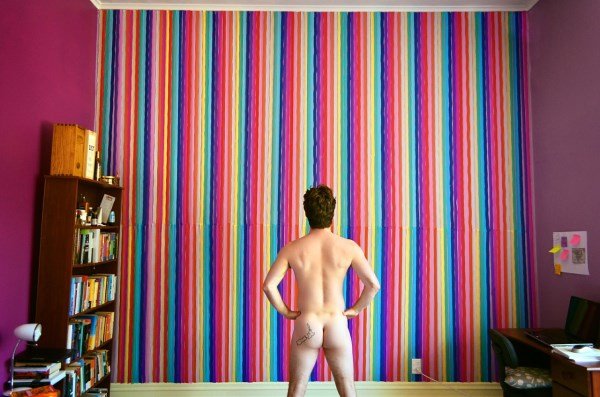 If you're running for office and you firmly believe in an issue, sometimes you have to lead by example. Take San Francisco Board of Supervisors candidate George Davis. In August 2014, he stripped naked in Times Square to campaign for the right to be nude in public. Davis also conducted his interviews in the nude. (Davis ran for also mayor in 2007 and for District 10 supervisor in 2010. He has been arrested twice for public nudity.)
The politician, who says that nudity is a form of expression, spoke out against a 2013 San Francisco public nudity ban introduced by his opponent. His opponent's name? Scott Wiener.
5

The criminal's crime spree that ended with him getting a tan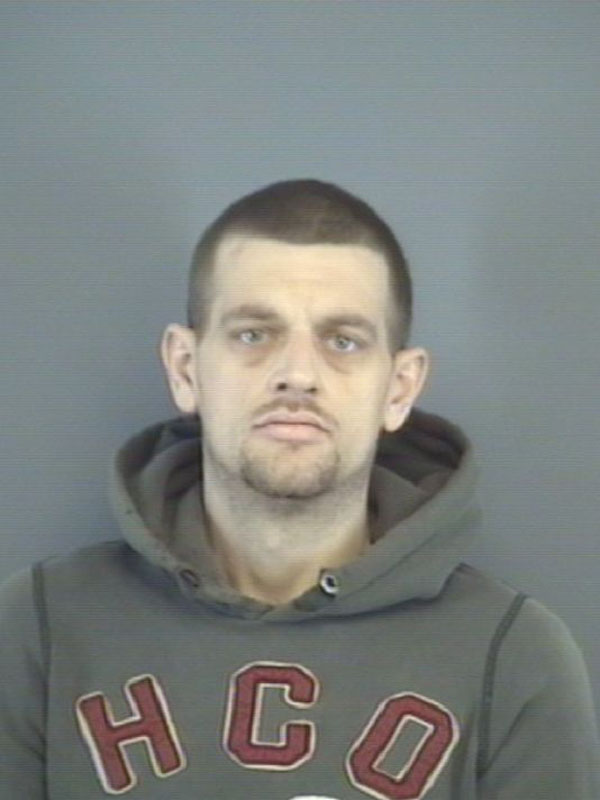 In January 2015, police found a damaged Chevy parked near a Federated Auto Parts store on Statler Boulevard in Staunton, Virginia. The police quickly discovered that the auto parts store had been broken into and ransacked. From there, law enforcement went into a nearby tanning salon and discovered and arrested the suspect, Joseph Carl Bryant. He was asleep and naked in a tanning bed.
Employees said that it looked like the 33-year-old naked tanner explored all 18 tanning rooms before picking the bed police found him in. The salon is estimating damages at more than $2,000. According to a police sergeant, there were "numerous tanning bottles and oils that had been spilled. There was some spilled food, and there was glass, and everything was just strewn everywhere inside the business."
Sounds like this Mr. Hyde will have his tanned hide on the inside for a while.
6

The naked man who waved his underwear from roof of sinking car following a police chase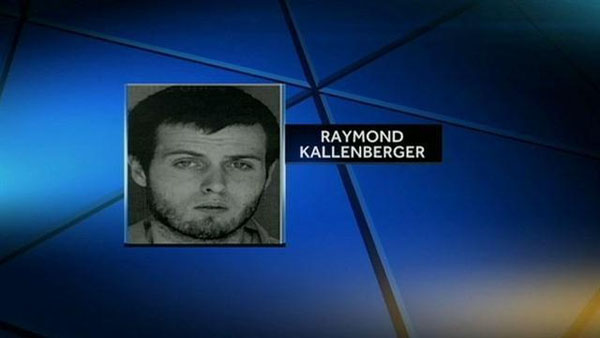 Here's something you don't see in Goldsboro, Pennsylvania (or anywhere for that matter) every day.
On March 3, 2013, 23-year-old Raymond Kallenberger was spotted driving a minivan with a flat tire. Police tried stopping Kallenberger, who is accused of committing an armed robbery in Maryland prior to carjacking the minivan, but he gave chase. His journey ended when he crashed his car into the frigid waters of the Susquehanna River.
Kallenberg wasn't going down without putting on a show. The carjacker stripped naked, climbed onto the minivan's roof and began waving his underwear over his head while "shaking his private parts at people waving," according to a witness. When the vehicle sank, he was forced to leave the van and swam to shore, where he was arrested and then treated for hypothermia at a nearby hospital.
Kallenberger was charged with two counts of aggravated assault, two counts of driving while under the influence, two counts of reckless endangering, one count of receiving stolen property, one count of fleeing and eluding and one count of reckless driving. There has been no word on where his underwear ended up.
7

The mother who filmed her daughter naked to find her a date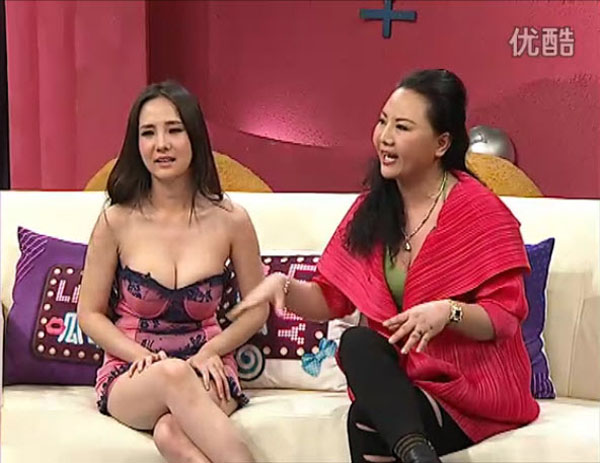 Wow, this mother really wants to marry her daughter off! A few years ago, a Beijing mother provoked controversy and outrage when she filmed her 26-year-old daughter nude, and posted it to the internet in an effort to find a potential suitor for the girl.
The mother explained, "These days it has become popular to seek marriage partners on the internet and my daughter is already so old now. But I don't know how to do it, I don't know it is done, so what I'm doing is uploading a video instead."
Some have speculated that this is all a publicity stunt. Gan Lulu is an actress and appeared in the little-known, Aftershock ("Tangshan Earthquake"). However, the mother and daughter still contend that the video was an honest attempt to find a significant other for Gan Lulu.
The duo made another video after the backlash of the first and explained why they made the first one. The follow-up video got over 1.5 million hits on YouTube in two days.
8

The tourists who were deported for posing nude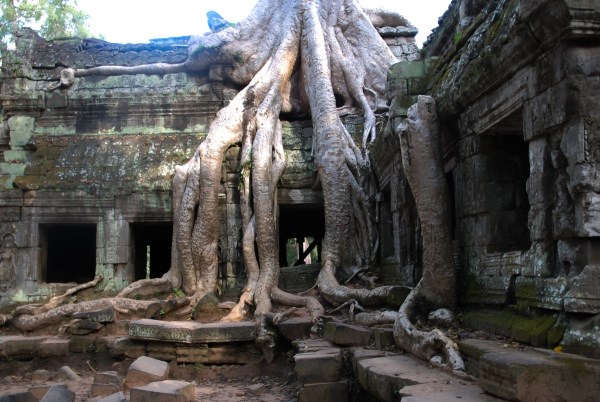 It seems like Cambodia's Angkor Archeological Park is the place for tourists to take it all off. According to CNN, a string of nudity-related incidents have occurred at the sacred site for Buddhists.
In February 2015, American sisters Lindsey Kate Adams and Leslie Jan Adams were deported after allegedly getting caught taking partially nude photos at Preah Khan Temple, one of the sacred sites inside of Cambodia's Angkor complex. They received six-month suspended prison sentences, a one million riel ($250) fine and were banned from entering the country for four years.
It's not just Americans. Recently, French tourists were deported for posing naked at the site, and a topless dancer was caught leaning nakedly among the ruins.
There's a time and place for everything, people. Keep it on until you get to the hotel at least.
9

The "Sesame Street" star's naked meltdown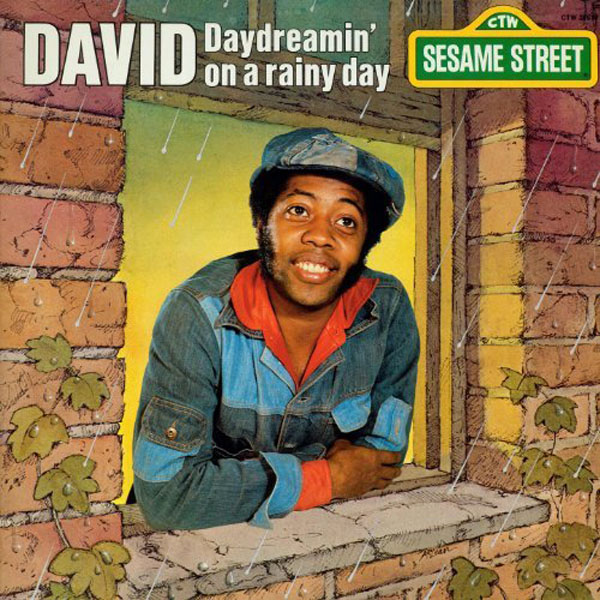 The human character named David was the second African American to appear on the long running educational children's show, Sesame Street. He first appeared on the show alongside iconic Muppets Kermit the Frog, Big Bird and Oscar the Grouch in 1971. David was a hip, jive-talking resident of the storied street and was played by Northern J. Calloway.
On the show, David inherited Mr. Hooper's store after he passed away. In real life, Calloway suffered a mental breakdown that, somehow, managed to avoid a lot of press in the days before the internet.
In 1980, while staying with a friend in Nashville, Tennessee, Calloway had a psychotic episode. The young actor attacked his friend, ran into the neighborhood with nothing but a Superman t-shirt on, broke a car window and vandalized a house. When police found him, he appeared to try to eat grass, and when finally restrained, he shouted, "I'm David of Sesame Street, and they're trying to kill me."
Luckily for Calloway, the story never got much coverage, and he was allowed to return to Sesame Street.
Calloway used lithium for his rarely discussed bipolar disorder, which sedated him, but he was also using cocaine, making him even less reliable on set.
After having fewer and smaller parts on Sesame Street in the following years, Calloway was eventually written off the show. It was explained that David moved to his grandmother's farm.
Calloway died in 1990. It was discovered that he died from exhaustive psychosis brought on two weeks earlier when he had a seizure after being restrained for hitting a staff member at the Stony Lodge Hospital.
10

The cowboy who was seen walking naked in a blizzard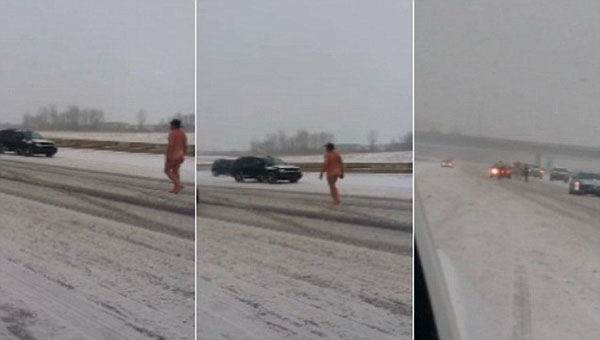 Forget famous the (or is it infamous?) Naked Cowboy of New York City! This mid-west naked cowboy was spotted walking in the buff down snow covered Highway 75 in Auburn Hills, Michigan in a friggin' blizzard!
Local police took the 53-year-old man clad only in a cowboy hat to a local hospital for evaluation.
Police Chief Doreen Alco attributed the shivering cowboy's actions to "Excited Delirium Syndrome." Alco wrote on his blog that,"victims have a history of stimulant use like cocaine, meth, PCP, LSD … they also have a history of a pre-existing psychological disorders and are likely to be chronic users after a binge. Their bodies overheat in an extreme way, which is why they take off their clothes."