1

Snoopy's Doghouse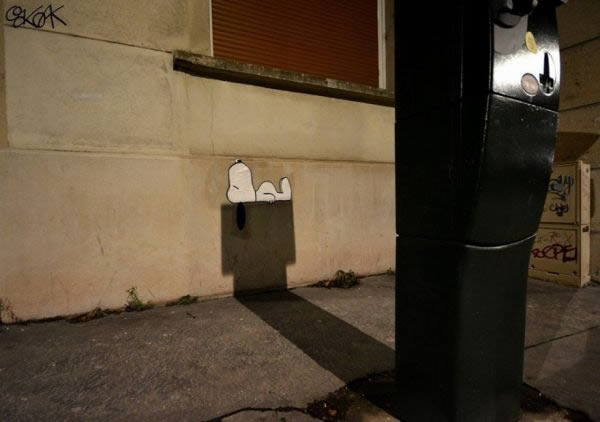 French street artist OakOak has a gift for placement. He can intuitively find images in ordinary life that most of us would never see without his help. For example, the shadow of a parking meter in Saint-Etienne, France form Snoopy's doghouse.
2

Abduction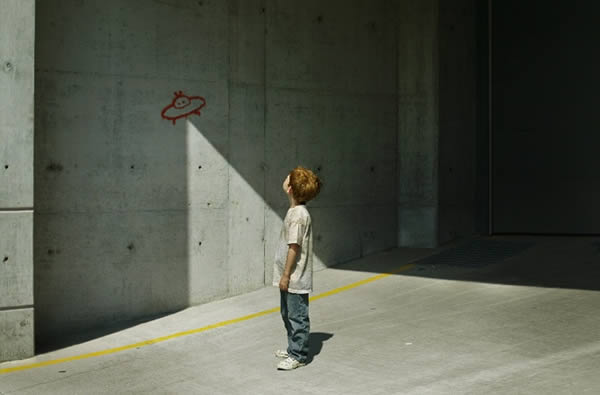 Here's a clever use of shadowing by photographer Joe Baran. All that's necessary is the right spot at the right time and a little bit of graffiti.
3

Above's Break Dancer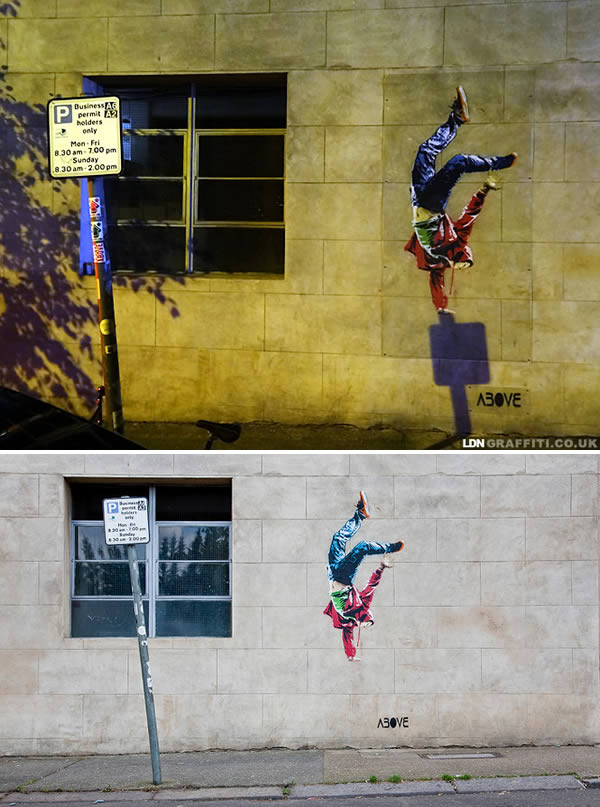 In 2013, American-born street artist Above appeared with a new work on the streets of Shoreditch in East London. The new multi-layed life size stencil piece, titled "Timing Is Everything," took the artist nearly 7+ months of searching the streets at night for a fixed shadow that was positioned perfectly against a wall to work with the piece. This breakdancing figure comes to life at night when the city street lights casts the shadow across the wall on which the dancer is balanced.
4

Star Seeder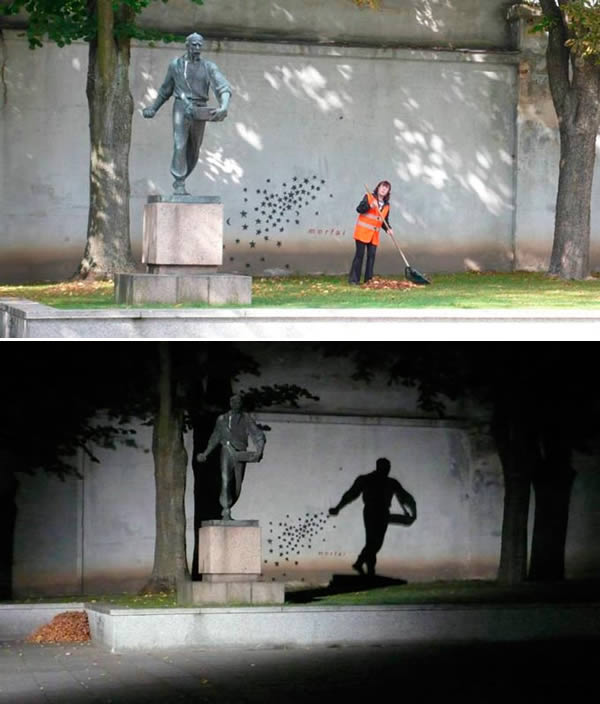 This is a monument called the Star Sower, erected in 1939 in Kaunas, Lithuania. In September 2008 photographer Morfai posted photos showing stars painted on the wall behind the statue and the statue illuminated at night with the resulting shadow. Unfortunately, the stars were considered graffiti and were ultimately painted over.
5

Bible Bench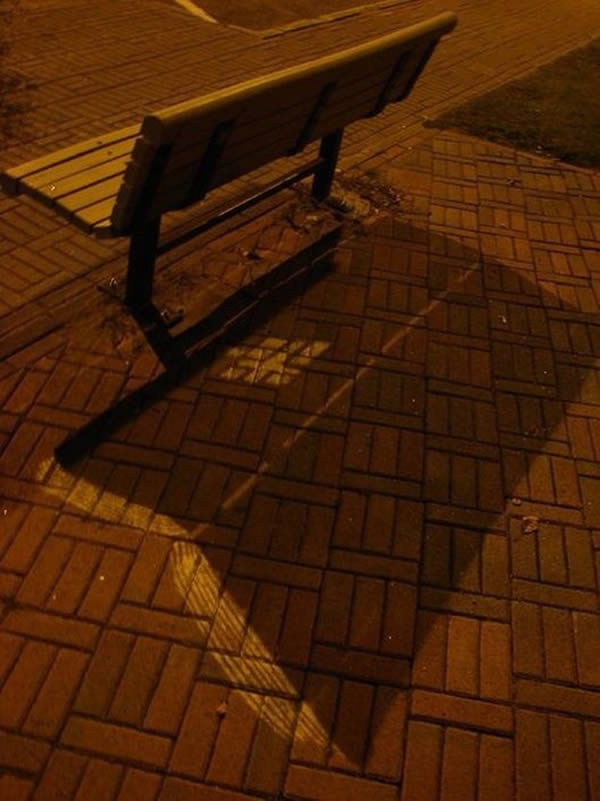 Peter Gibson (aka, Roadsworth) is an amazing road painting artist in the city of Montreal. In 2004, the artist was charged with 53 counts of public mischief, after which he received considerable public support and was let go with a slap on the wrist. Since then the artist has created artwork for municipalities, exhibitions, and arts festivals around the world. This is his Bible Bench.
6

Tigers Behind Bars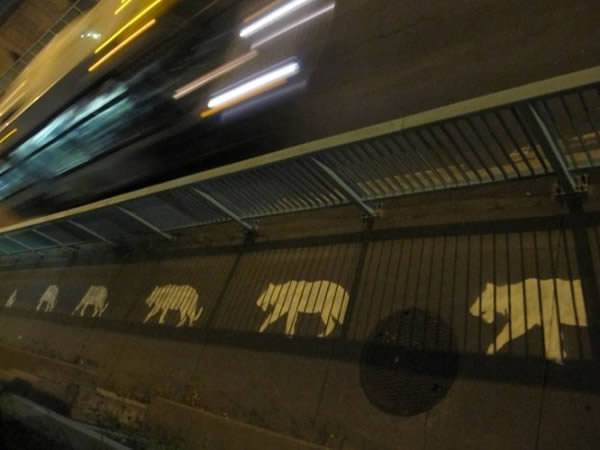 More street art by Roadsworth utilizing shadows.
7

Shadow Skaters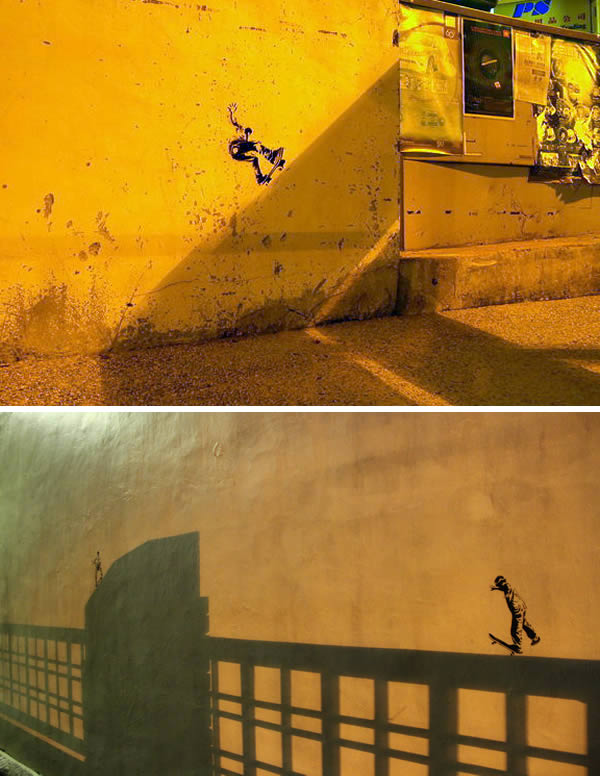 More Banksy than Futura, Singapore-based Trase One uses shadows and physical surroundings in the execution of his full-time street artwork. From graffiti writing to fine art, his unique style has him regarded as one of the leading young artists in the local graffiti art movement.
8

"Nothing Can Replace a Tree" Shadow Campaing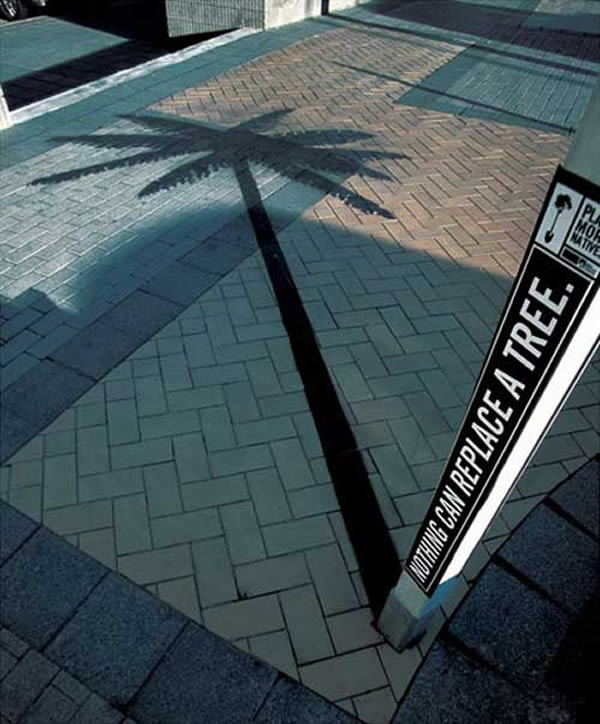 Houtlust, now known as Osocia, is a non-profit advertising and marketing agency that focuses on social issues. In 2005, Houtlust and the Auckland Regional Council of New Zealand painted shadows of trees as part of the Big Clean Up Campaign, to freeze a moment in time where a tree once existed. The shadow of the tree connected the viewer to a pole that read, "Nothing Can Replace a Tree. Plant More Native."
9

Robot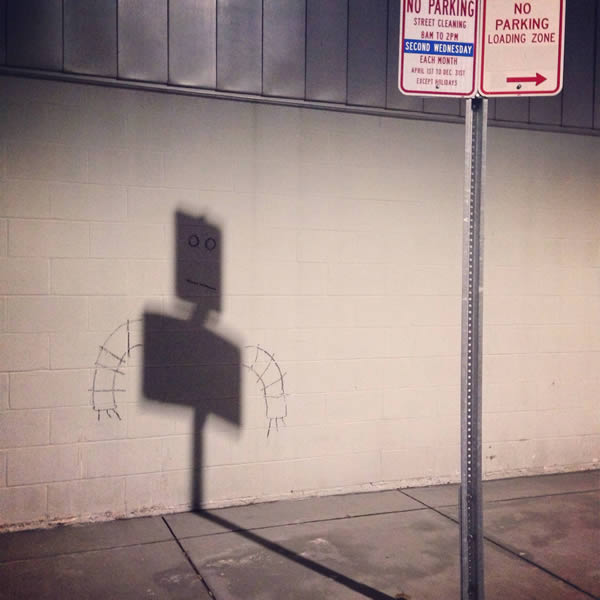 A Graffiti artist made this shadow into a robot.
10

Pole Men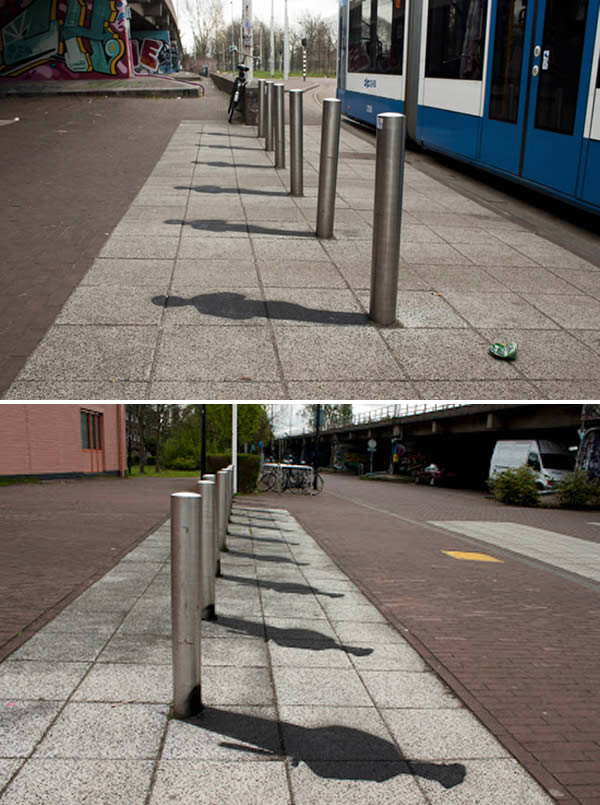 Pole illusion street art installation by DOSJOTAS
on the streets of Amsterdam.