1

A Single "S" Causes 124-Year-Old Company To Collapse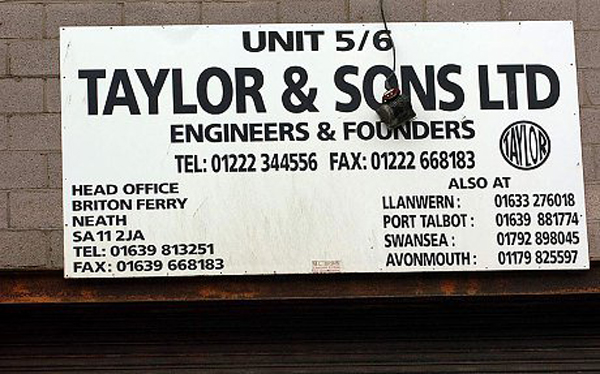 Taylor & Sons was a Welsh engineering firm that had been in business for 124 years and employed over 250 people. That all came to an end in 2009, when Companies House, a government agency, confused it with Taylor & Son LTD, a different company that had gone bankrupt. Although they corrected their error within 3 days, by then it was too late – the information was reported to credit agencies, causing a snowball effect of million dollar accounts to cancel and their credit to dry up. Within 2 months they were out of business. After several years of litigation, it appears the British government may be on the hook to the tune of $17 million dollars US for the error.
2

Parents Sent To Adult Website Thanks To Email Typo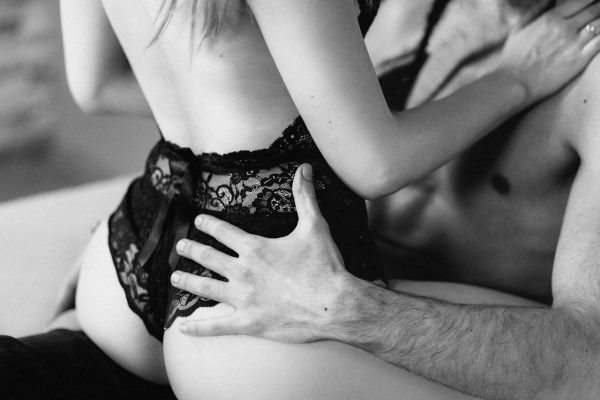 Parents in Chicago were shocked when they received an email containing a link to a soft-core website due to a typo in the url. The message was intended to alert families that the new Illinois Standard Achievement Test (ISAT) was to be implemented by the Illinois State Board of Education (ISBE). Inadvertently, however, the link to the ISBE website included in the informational email contained an "L," directing them to ISBEL.com, a site whose goal was "enriching the modern woman's sex life and sensuality."
3

Health Policy Date Typo Leaves Family with $1.2 Million Bill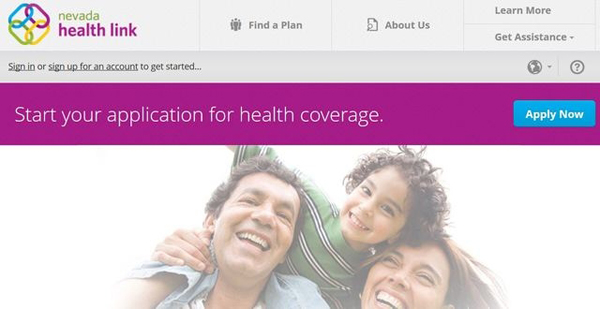 Thanks to a typo in a birthday, the so-called Affordable Care Act is anything but that for at least one Nevada family. Kynell and Amber Smith purchased coverage from Anthem Blue Cross. They paid $1300 a month and never missed a payment, but a mistake listed her birthday as 1978 instead of 1979, causing all of her claims to be denied. This included a 40-day hospital stay and 10 days in the neonatal intensive care unit for her newborn daughter, which should have been covered, were it not for the glitch.
While Anthem promises they are working on the issue as quickly as possible, bill collectors have been hounding the family for a total of $1.2 million dollars. Oh baby!
4

Obama Commutes Sentence Extended Due To Typo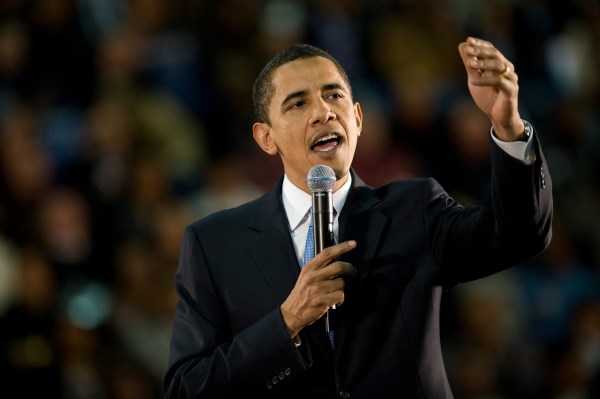 In 2006, Ceasar Cantu pleaded guilty to a marijuana and money laundering charge in hopes of receiving a reduced sentence for his crimes. However, a clerical error changed his base offense level from "34" to "36" – that meant, instead of 11 ½ years, he would spend 15. Even though it was clearly a mistake, Cantu was told there was nothing short of a presidential pardon to fix it. Fortunately, President Obama, upon being notified of the error, stepped in and did use his executive powers to reduce his sentence back to the original length.
5

Sexting Gaffe Lands Man in Jail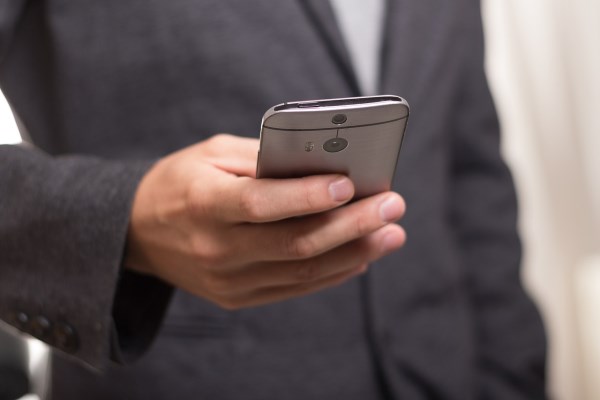 Craig Evans from Birmingham meant to merely text his girlfriend a naughty message, saying he'd like to have "skin on skin" contact and whether she wanted it "fast or slow." Unfortunately, unfamiliar with his new Blackberry, a slip of his thumb caused this message to be sent to ALL his contacts, including his whole family and a couple of teenage girls in his swimming class (he was a swimming instructor). This error landed him in jail for 3 months for "inciting a child to engage in sexual activity." Fortunately a judge, who realized it was an innocent mistake, released him from prison and suspended the jail term.
6

"Jesus" Misspelled on Vatican Papal Medals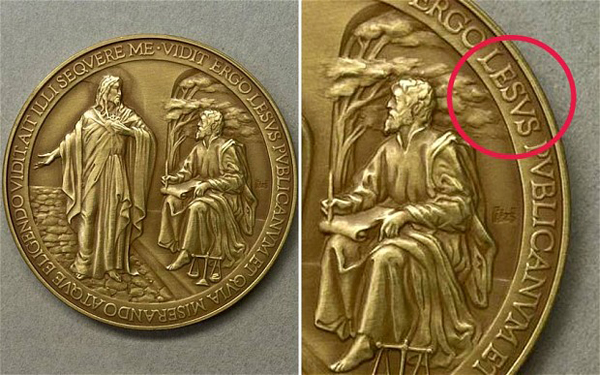 A medal intended to celebrate the beginning of Pope Francis' papacy instead caused incredible embarrassment when it was discovered Jesus' name was accidentally spelled as "Lesus." Just over 600 medals were printed by the Italian State Mint and four were actually sold before the error was noticed. Those lucky four purchasers should probably thank "Lesus" for giving them such a rare and potentially valuable coin.
7

An Important "Not" Left Out of Ten Commandments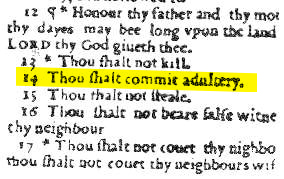 The oldest snafu on this list goes back to 1631, when a reprint of the King James Bible contained a disastrous typo, leaving out the word "not." Instead, Exodus 20:14 said "Thou Shalt Commit Adultery," causing brief rejoicing amongst certain sinners. However, King Charles I was not amused and ordered all the so-called "Wicked Bibles" burned and the error-prone printers fined £300 (more than $80,000 US in today's dollars). There are only a handful of these misprinted Bibles still in existence, including one housed at the New York Public Library.
8

A Second Comma Costs $1 Million Canadian Dollars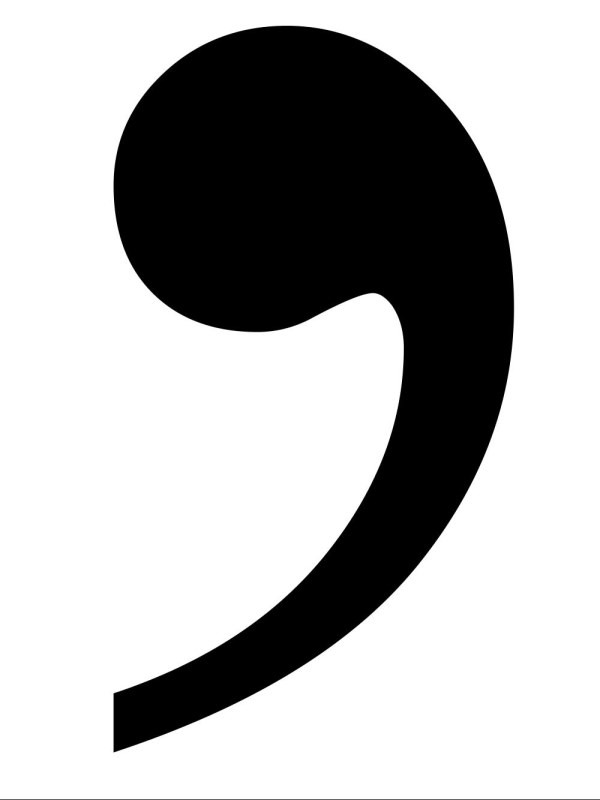 Because of a second comma inadvertently added to a contract, it was essentially deemed null and void, costing a company $1 million Canadian (approx. $888,000 US). Here's what happened: an agreement between Canadian telecom giant Aliant and Toronto cable company Rogers Communications stated that the contract "shall continue in force for a period of five years from the date it is made, and thereafter for successive five year terms, unless and until terminated by one year prior notice in writing by either party." According to lawyers for Aliant, that second comma meant they could cancel before the five-year term was up. A judge, citing "rules of punctuation," agreed.
9

Digit Reversal Balloons Spain's Debt $13.6 Billion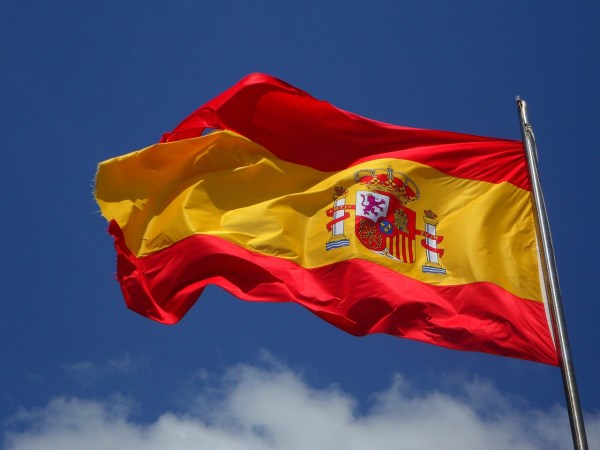 Spain's debt crisis got a little scarier for a few days, due to a switching of its last 2 digits. It turned out, whoever was preparing the numbers for Spain's 2014 public debt forecast accidentally reported it being 99.8 percent of total economic output, as opposed to 98.9. That error, while seemingly innocuous, added a staggering $10 billion Euros ($13.6 billion US). "It's an erratum," a spokesperson calmly said.