1

The Iranian killer who was spared execution by his victim's mother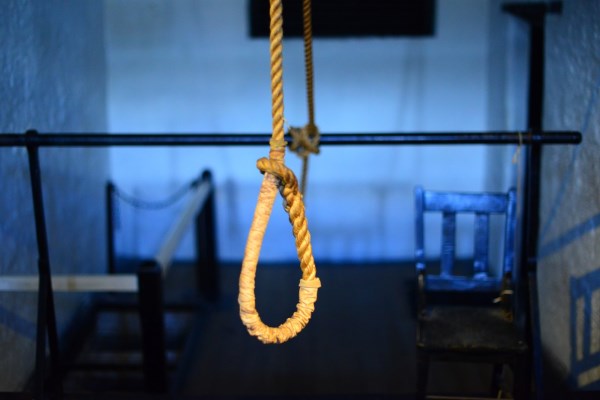 Samereh Alinejad said she had no intention of forgiving her son's killer until the noose was around his neck.
In April 2014, the man, referred to in the press only as Balal, was scheduled to be hung by the neck until dead for the murder of Abdollah Hosseinzadeh who was stabbed in a street brawl in the autumn of 2007 when he was only 18.
Hosseinzadeh's parents were scheduled to kick the chair out from under Balal after the noose was tied around his neck. However, as the day drew near, Alinejad started to have second thoughts – and a series of vivid dreams about Abdollah.
"Ten days before the execution was due, I saw my son in a dream asking me not to take revenge, but I couldn't convince myself to forgive. Two nights before that day, I saw him in the dream once again, but this time he refused to speak to me."
On the day of the scheduled execution, Alinejad approached the stage and slapped Balal instead of kicking the chair out from under him. "After that, I felt as if rage vanished within my heart. I felt as if the blood in my veins began to flow again. I burst into tears and I called my husband and asked him to come up and remove the noose."
While Alinejad did indeed spare Balal's life, his fate is still up in the air – parents are only given a say in matters of capital punishment. The state will still assign him a prison sentence.
2

The concentration camp survivor who adopted the grandson of a Nazi commandant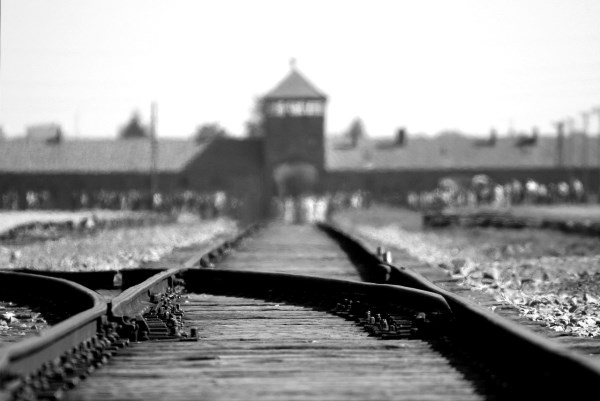 Now 80 years old, Eva Mozes Kor has made peace with everyone who's ever hurt her, including the Nazis. She has even informally adopted Rainer Höss – grandson of Rudolf, the SS commander of Auschwitz during the time she was imprisoned there – as her own grandson.
Eva and twin sister Miriam were packed into a cattle car and transported to Nazi concentration camp Auschwitz along with the rest of their Jewish family, who were never seen again. The twins survived, but were forced to endure horrifying medical experiments by Dr. Joseph Mengele, known as the "Angel of Death."
The sisters were just one of the 200 sets of twins who survived the camp (out of 1,500) when it was liberated by the Soviet army in January, 1945.
Decades later, Eva received an email from Rainer, 49. Disgusted by his grandfather's actions and his family's unwillingness to speak out against them, he told Eva he would urinate on Höss' grave if he had one (he was hanged for his crimes in 1947).
He then asked Eva, who had become a married mother-of-two living in Indiana, if she would consider being his adopted grandmother. After meeting him she agreed. "I'm proud to be his grandmother. I admire and love him. He had the need of love from a family he never had."
Eva hopes Rainer, who cut off all contact with his family in 1985, will one day forgive them as well.
3

The wrongly imprisoned man who forgave his accuser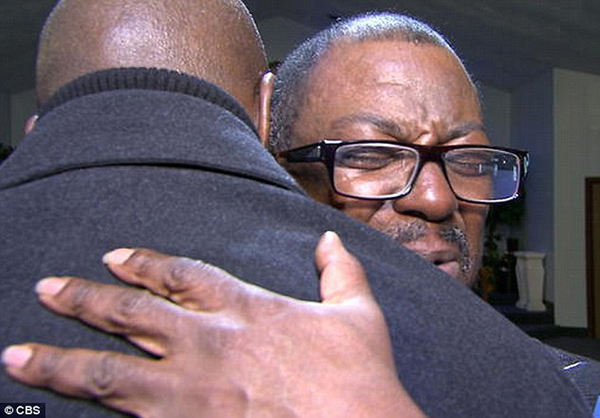 It's not often a wrongly imprisoned man gets the opportunity to meet his accuser face to face, but that's exactly what happened to 57-year-old Ricky Jackson.
In 1975, Jackson and two friends were arrested for the murder of a money-order collector at a grocery store in Cleveland, Ohio. Two of the three, Jackson and Kwame Ajamu, served 39 years before being released in 2014. Their arrests were based on the eye-witness testimony of at then 12-year-old boy named Eddie Vernon. However, as it turns out, the boy wasn't telling the truth.
"They knew that I didn't see anything. Everybody knew it was a lie. All these years I've been holding this shame and guilt inside, wanting to release it, wanting to come forward and do the right thing."
As Vernon got older, his guilt ate away at him. He finally confessed to his pastor that he had lied to police, prosecutors and jurors. What began as an attempt to please others and help authorities spiraled into a web of lies that ruined lives of the men involved. He also alleged investigators egged him on and fed him information, including the number of assailants, the weapon used, and the make and model of the getaway car.
With support from his pastor, Vernon recanted his testimony. Jackson and Ajamu were released. (The third man, Wiley Bridgeman, was released in 2003.)
In late 2014, Ricky Jackson and Vernon met face to face. What Jackson brought to the meeting wasn't 39 years of bitterness, but forgiveness, a gesture that overwhelmed Vernon. He hugged and consoled his sobbing accuser saying, "It's all right brother. We were both victims man. It's alright. I do forgive you man. I wanted to be here personally to tell you that."
Jackson admitted it wasn't easy, saying, "For a lot of years I really hated him for what he did to us," Jackson said. "But I knew I had to do this because I desperately want to move forward with my life and the only way I can do that is to forgive him."
4

The pontiff who forgave his would-be assassin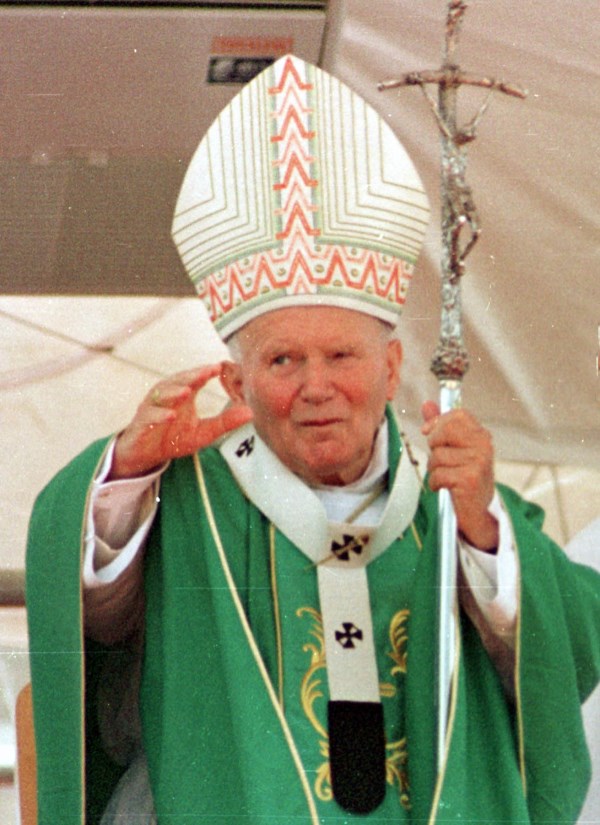 In 1984 Pope John Paul II forgave his would-be assassin while he was in the ambulance on his way to the hospital, moments after being shot in St. Peter's Square.
The event is detailed in the book Why He's a Saint, written by Monsignor Slawomir Oder, the postulator, or main promoter, for John Paul's canonization cause in 2010.
John Paul had publicly forgiven Agca on May 17, 1981 — four days after the assassination attempt. And he visited Agca in prison in 1983.
During his 19 years in prison in Italy, Agca converted to Christianity. He was then deported to his native Turkey, where he served further time for the murder of left-wing journalist Abdi Ipekci, who was killed in 1979.
In December 2014, Agca made his way back to Italy to visit the tomb of a man he now calls his "spiritual brother."
5

The grieving father who forgave son's best friend at his sentencing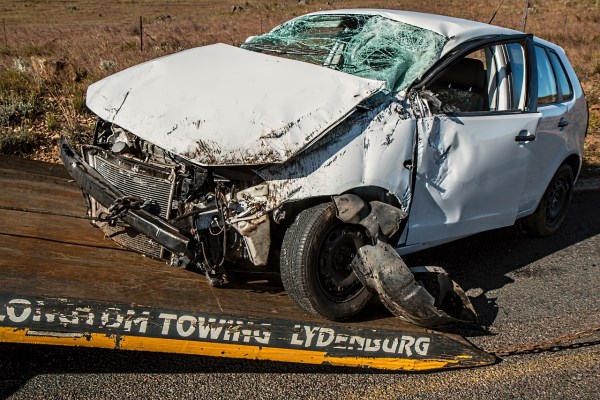 When 19-year-old Connor Hanifin was sentenced for the vehicular homicide of best friend Francis Duddy, also 19, the victim's father extended forgiveness and support to the young man responsible for his son's death.
Francis Duddy was killed on February 8, 2014 when a 2006 Honda Civic driven by Hanifin slammed into a stand of trees. Hanifin was intoxicated at the time and Duddy was his passenger.
The young man was sentenced to 3 ½ years in prison. At his sentencing, Dan Duddy Sr. spoke to Hanifin before the verdict was announced: "You, Connor, have a responsibility to right yourself, as do we, and you can't do that, nor can we, without our forgiveness. It would be impossible. On behalf of all the people in my life, we give you a very high level of forgiveness, Connor."
"Francis wants you to live, Connor,'' the victim's father said. "We want you to do the same.''
6

The woman who forgave the boy who shot her in the face
In 1990, Debbie Baigrie was shot in the face during an attempted robbery as she left a restaurant in Tampa, Florida.
While on the long road to recovery, Baigrie learned the identity of the gunman – 13-year-old Ian Manuel. Her anger turned to sympathy. Why would someone so young commit such a violent crime? She decided to find out.
She discovered Manuel's mother was a drug addict and he was always left alone as a child. With no role models, he turned to crime at a very young age.
A year after the shooting, a collect call came from Manuel, who was in prison serving life without the possibility of parole. He apologized and she thanked him for calling. Soon after, she started receiving letters, and has more than 50 today.
While she still experiences many different emotions years later, she doesn't sway away from her willingness to forgive. Baigrie has since helped Manuel get his G.E.D., and when he was resentenced in 2011 after the US Supreme Court ruled that juveniles who commit crimes where no one is killed may not be sentenced to life in prison without the possibility of parole, Baigrie sat just three rows behind him in support.
Manuel was sentenced to 65 years, and Baigrie insists that while he made a huge mistake, she hopes he one day gets to experience life outside of prison.
7

The mother who forgave her son for trying to kill her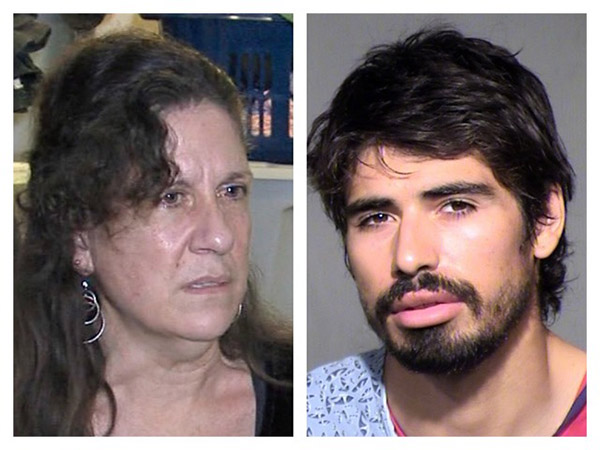 Glendale, Arizona resident Sarah Benson has forgiven her son, Isaac William Benson, for trying to kill her in an altercation at their home in January 2015.
Benson was arrested after pushing his mother to the ground strangling her. She begged for her life, blacked out and when she awoke, found Benson bleeding in the bathtub from a self inflicted stab wound. She immediately called 911.
Sarah Benson is hoping to get her son the help he needs, and insists he is not the man she knows and loves, despite attacking her twice before. She says her son's demons are a result of a bad childhood and she was unaware of the abuse he suffered over the years.
8

The baker who forgave his wife after she stabbed him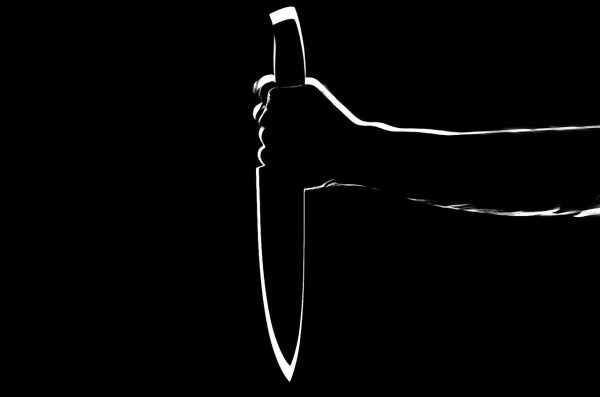 A baker in Grimsby, England has forgiven his wife after she stabbed him for his alleged cheating.
Julie Ballans, 54, is charged with wounding Dennis Ballans with intent to cause grievous bodily harm on October 21, 2014. The baker suffered a one-inch wound just under his rib cage, a suffered a cut to his stomach and internal injuries to his gut.
Dennis Ballans told a court all was forgiven, he was "spot on" and wanted wife Julie back in his life.
9

The woman who pardoned assailant who faced the same fate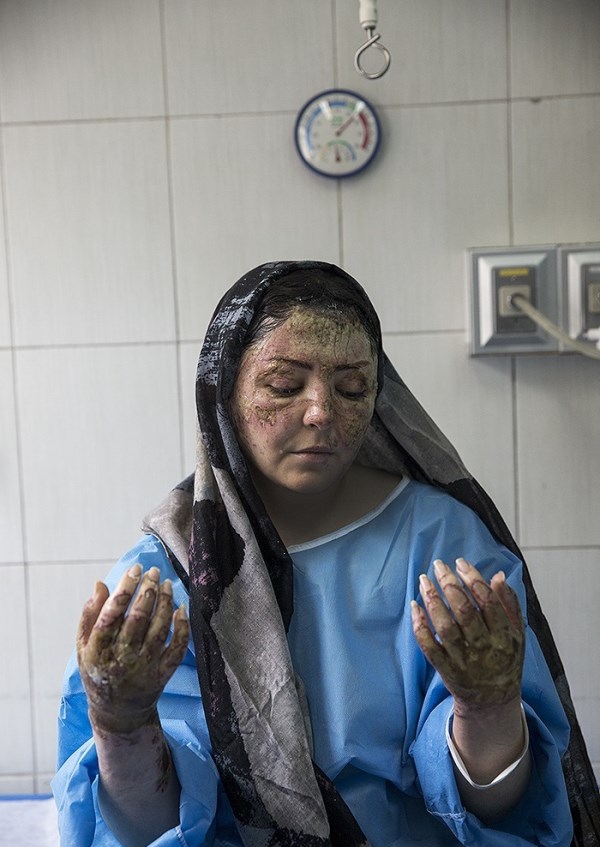 Iranian born Ameneh Bahramil was blinded in an acid attack perpetrated by a man she refused to marry. Her attacker, Majid Movahedi, was spared the same fate in an eye for an eye punishment.
Iran's judiciary had given the green light to the administration for the retributive punishment, but human rights groups across the world called on Bahrami, who had asked for eye for an eye justice in the court, to pardon him.
"I feel very good. I'm happy that I pardoned him. For seven years I've been trying to pursue retribution and to prove that the punishment for an acid attack is retribution but today I decided to pardon him. This was my right but in future the next victim might not do the same."
Bahrami asked for financial compensation instead of blinding Movahedi, an option she had previously refused to consider.
Bahrami has since published a book in Germany, Eye for an Eye, based on her personal life and her suffering since she was blinded.