1

The fan that mailed an ear to an Academy Award-winning actor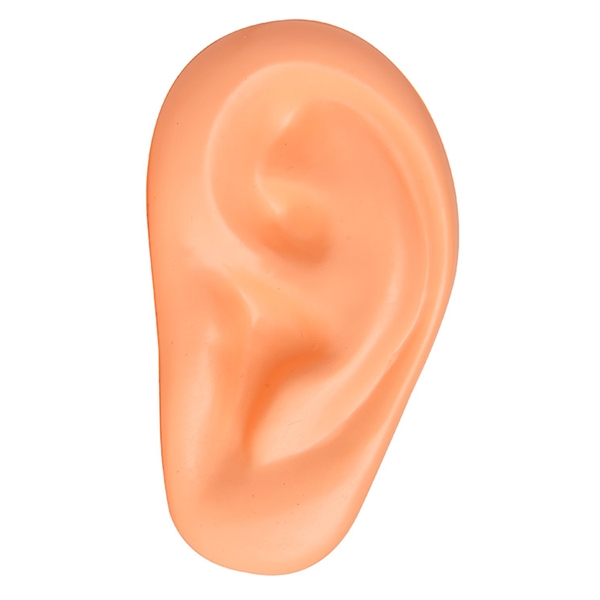 As an Academy Award-winning actor and successful musician, Jared Leto has probably seen it all, but one piece of fan mail surprised even him.
In March 2013, the Thirty Seconds to Mars frontman revealed to British radio station XFM that the strangest gift he ever received was a human ear! While commenting on fan mail and gifts, the singer/songwriter/actor said, "You get all kinds of wonderful things. Someone cut their ear off once and sent it to me. That was very strange. A whole ear. The Van Gogh move." A note was also included in the package that simply read: "Are you listening?"
What did Leto do with this unusual gift? He poked a hole through the ear, attached it to a necklace and wore it. Yes, you read that right.
He then decided to spread the message by posting a pic with the "Are you listening?" caption to his Instagram account for the world to get an earful. Fearing copycats, the Dallas Buyers Club star later stated, "Don't put your body parts in a case and send them to us."
Eerie! Or is it, EARie?
2

The fan who sent photos of his penis to Jennifer Lopez and sued her for it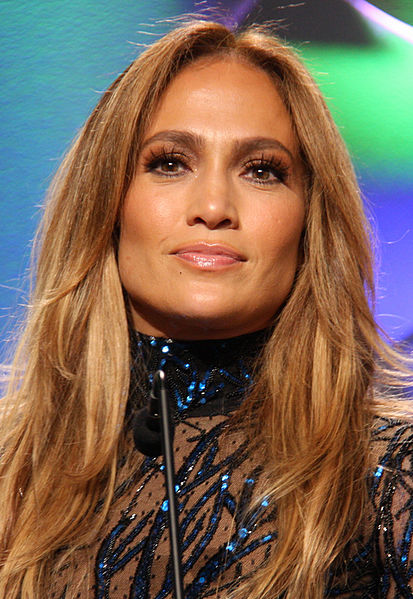 People are willing to do whatever it takes to be a star.
In January 2014, superstar Jennifer Lopez was slapped with a bizarre lawsuit from a fan seeking fame. Aspiring singer Rodrigo Ruiz alleged that Ms. Lopez promised to help him with his career if he sent her naked pictures of himself along with his music.
According to celebrity website TMZ, Ruiz claimed he received letters from Lopez saying she would help him further his career if he would send her naked photos. Ruiz sued the singer/actress after he was forced to seek counseling as a result of depression after Jenny From the Block failed to deliver on her alleged promises. Ruiz asked for $10,000 in damages from the suit. He also filed a police report claiming that he was a victim of sexual harassment. 
It was reported that the post office box Ruiz sent the letters to was not owned by Lopez, but instead a 53-year-old woman in Los Angeles.
A representative from Lopez's camp dismissed the suit as a "desperate" attempt by a fan with a "hidden agenda."
3

The fan that sent her music idol the strangest birthday greeting ever (NSFW)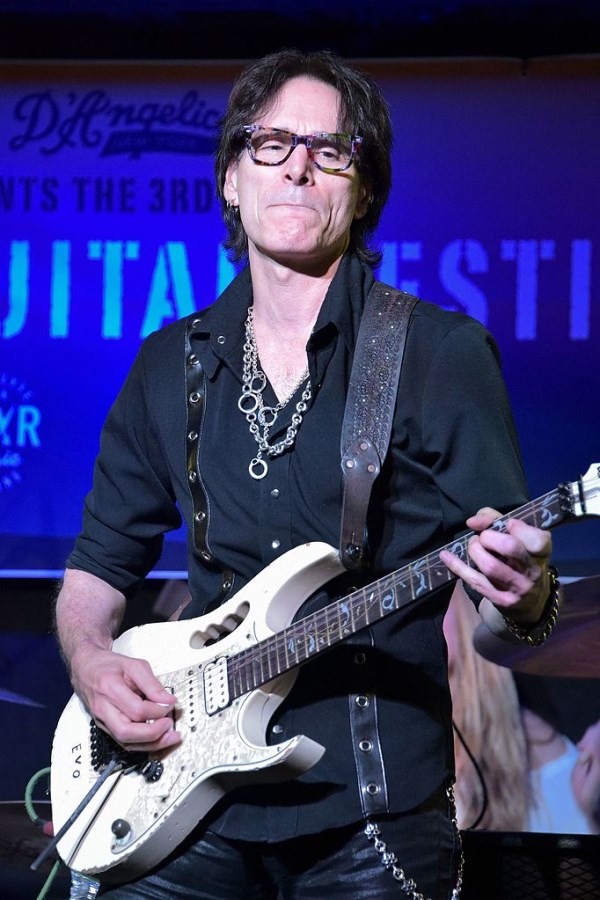 Years ago, a fan known only as "Loud Michelle" sent her music idol, guitarist Steve Vai, a video for his birthday. No doubt the Grammy award-winning musician receives many birthday salutations each year, but none has been more disturbing than Loud Michelle's.
After wishing Vai a happy birthday in front of a cake, the nude woman announces "Now, comes the main part we've all been waiting for." While in a backward squat, Michelle proceeds to blow out the candles for what seems to be an eternity, but doesn't use her mouth to do so.
After the crazy fan passed air through her private parts for Vai, she explained it was "a way to show you all of my love, Steve."
The guitarist probably wanted to poke his eyes out after watching this disturbing video. Check the source link below if you feel like ruining your day too.
4

The fan who "broke it off" with her idol first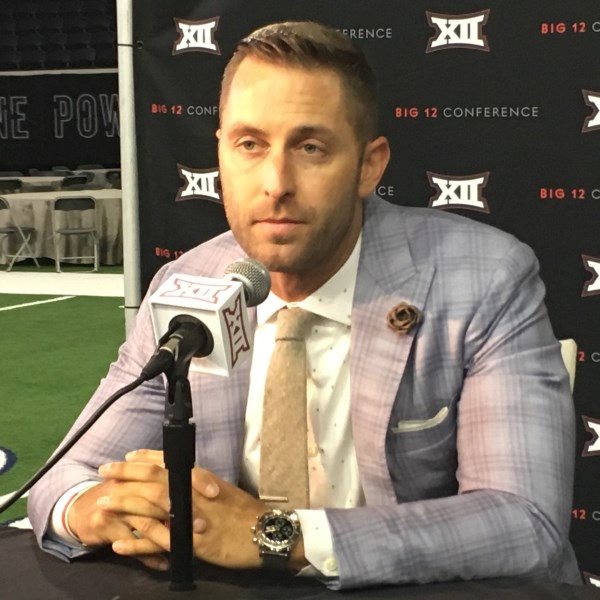 Let's admit it, Texas Tech head coach Kliff Kingsbury might be the coolest coach in college football.
Football fans like him because, as one of the youngest coaches in Division 1 football, Kingsbury can relate to his players – after all, he was a once a quarterback. The fashion-conscious coach also attracts a fair amount of female fans and has often been compared to actor Ryan Gosling.
One female fan in particular developed a bit of a serious crush on the 35-year-old stylish coach. She wrote Kingsbury a breakup letter, which included the non-existent reasons why their romance must come to an end and included a sexy photo of herself in the fan letter. She also gifted the coach with a mix of R&B songs that she works out to.
Among the reasons for their break up: Kingsbury was "too good looking" and their kids would also be "too good looking,"she can't handle being a coach's wife because she would "miss him too much," she's a Razorback at heart and, oh yeah, she's already married with two kids. She bid the coach adieu in her letter by saying, "Thanks for the memories."
Kingsbury proved his coolness by sending a package back to the fan with an autographed photo that also read, "Thanks for the memories." He told her that it was the best letter he received since taking the job.
Perhaps the fan should have stuck it out.   Around the same time she wrote her letter to Kingsbury, the coach received a $1 million raise which brought his salary up to $3.1 million.
5

The stalker who sent a deadly package to his idol then committed suicide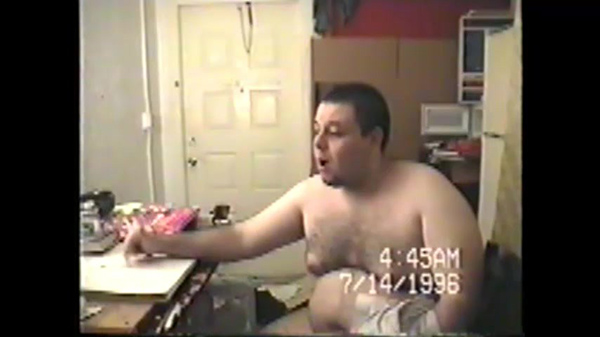 Stalkers are scary and should not be treated lightly. John Lennon, Rebecca Schaeffer and Selena's lives were all cut short due to the actions of highly deranged fans.
Icelandic singer Björk had a stalker that wanted to kill her, but ultimately the crazed fan committed suicide.
In 1996, Björk learned of 21-year-old Ricardo López when the Uruguayan-born pest control officer sent the singer a letter-bomb disguised as a package from her touring company. (The letter was rigged with sulfuric acid.) López hoped that when the singer opened it, acid would splash in her face. He didn't get his wish – the bomb was intercepted by Scotland Yard before any harm was done.
Later that year, on September 16, 1996, the manager of the Van Buren apartment complex saw blood coming out of the walls under apartment 1A, López's residence.
When the police opened the door, they found López's badly decomposed body. He had red, black and green greasepaint all over his face. They also found around 22 hours of videotape of the disturbed man, ranting in various stages of undress about his construction of the bomb, philosophical issues, and Björk while showing off his squalor-filled apartment. The videotape culminated in López's suicide.
Afterward, Björk spoke out publicly and expressed grief for López. She also sent flowers and a card to López's family.
6

The singer who received human teeth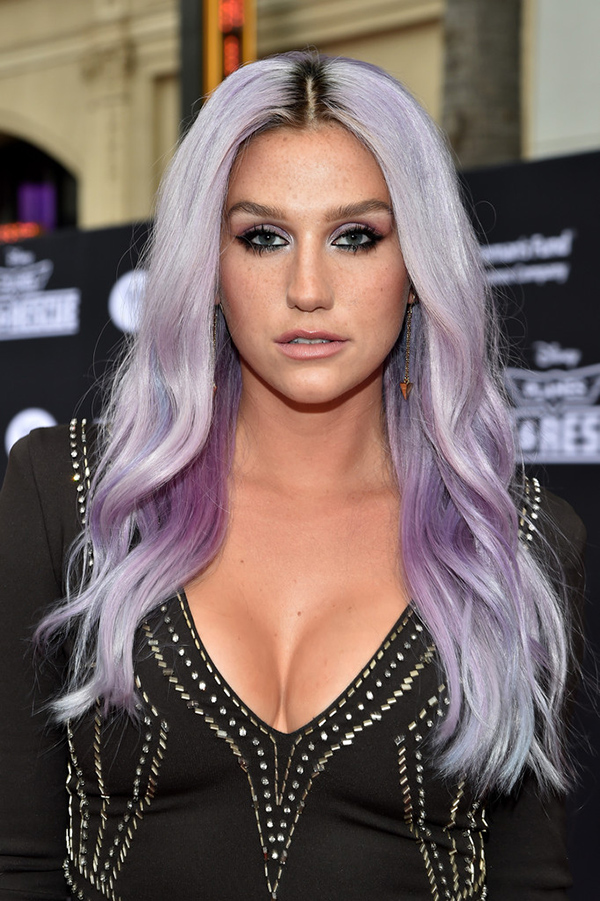 "Mighty oaks from little acorns grow…"
After a fan sent a tooth to singer Ke$ha in 2011, the "Tik Tok" singer was inspired to adorn herself with it. She then took to Twitter asking her followers to send in their teeth so she could make a whole necklace to wear to an awards show.
Ask and you shall receive. The singer received over 1,000 human teeth within a year and extended her toothy fashion line to include a bra-style top, earrings, necklaces, and even a headdress.
The singer had to put her tooth couture on hold while she was in rehab for an eating disorder – the rehab facility has a strict anti-human remain policy. False teeth are accepted in the center, however.
7

The country music legend who received a baby from a fan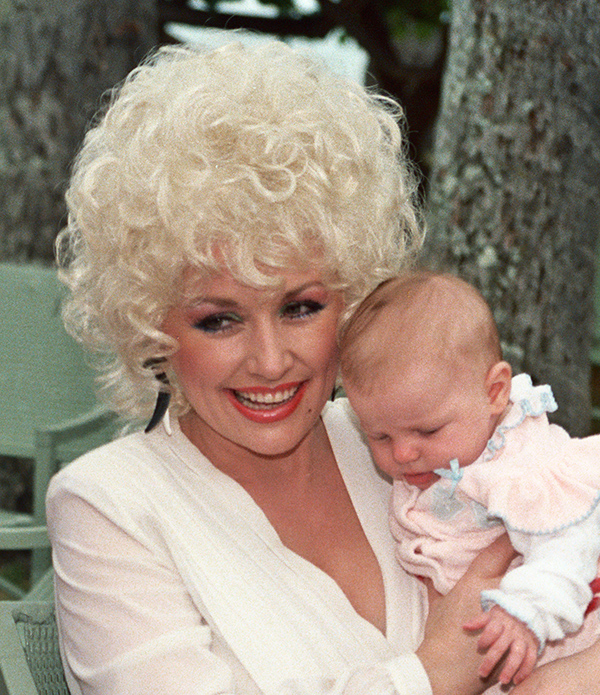 Dolly Parton has a remarkable career in music, film, and TV that spans decades. The legendary singer/songwriter has 25 gold, platinum, and multiplatinum awards, 41 Top 10 country albums, and 8 Grammys to her credit. Among her biggest hits are "9 to 5", "Love Is Like A Butterfly," the iconic "I Will Always Love You," and "Jolene."
One fan apparently liked "Jolene" so much, she decided to leave a little gift on Dolly's doorstep. As Parton told the Windy City Times: "We came home one day and there was a baby in a box at our gate with a note in it. The note said, 'My name is Jolene, my momma has left me here, and she wants you to have me.' Of course, we all freaked out!"
What's a country legend to do? Parton called Human Services and took care of the baby until they arrived. And what did Dolly make of Jolene's mama with the drama? "There are some loony people in the world!"
8

The teen idols who received something fishy in the mail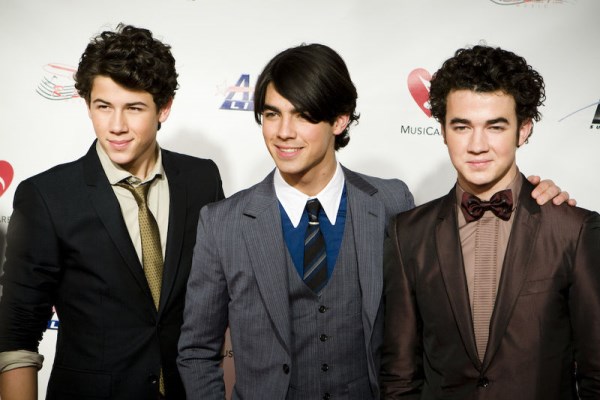 Fans have gone to great lengths to show former teen pop sensations the Jonas Brothers their admiration. The trio of ex-Disney darlings once received a dead, preserved shark, which was mailed to them in a tube!
As brother Nick told one teeny bopper magazine, "Once, a girl jumped in front of our car…while we were driving it!" Another time, a fan mailed Nick a gooey slice of ice cream cake for his birthday.
Perhaps the brothers should have recorded a quick version of Elvis Presley's "Return To Sender" to get the message out.
9

The cult that wanted a pop singer to join its ranks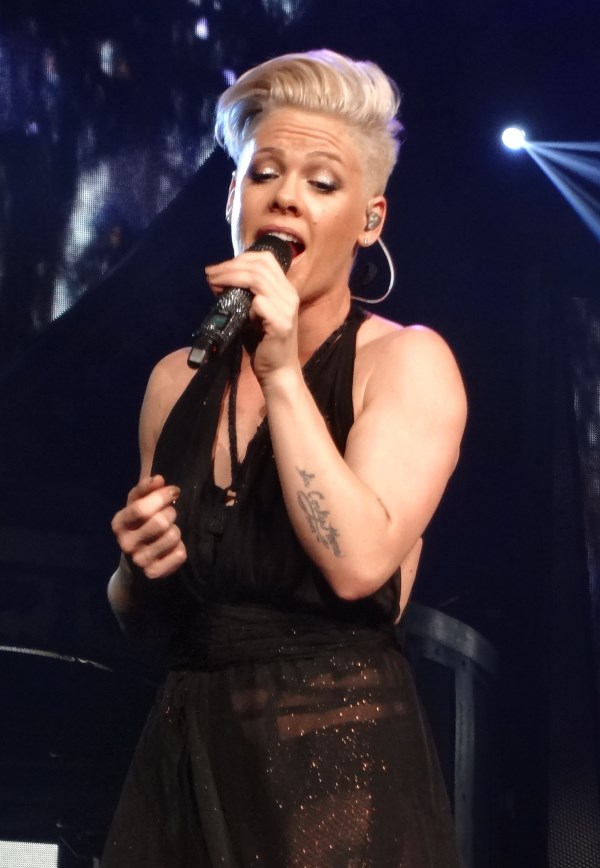 You have to give people credit for originality. A few years back, singer Pink revealed the strangest piece of fan mail she received was a survival kit. What's so strange about a survival kit, you ask? Well, the survival kit had a 16-page letter with it informing the hit maker that she was inducted into a cult and she should come and live at the sender's home, using all the stuff in the kit to get there.
How rude! At least ask the edgy vocalist if she would like to join your cult before you automatically induct her!
10

The actor that received a titillating gift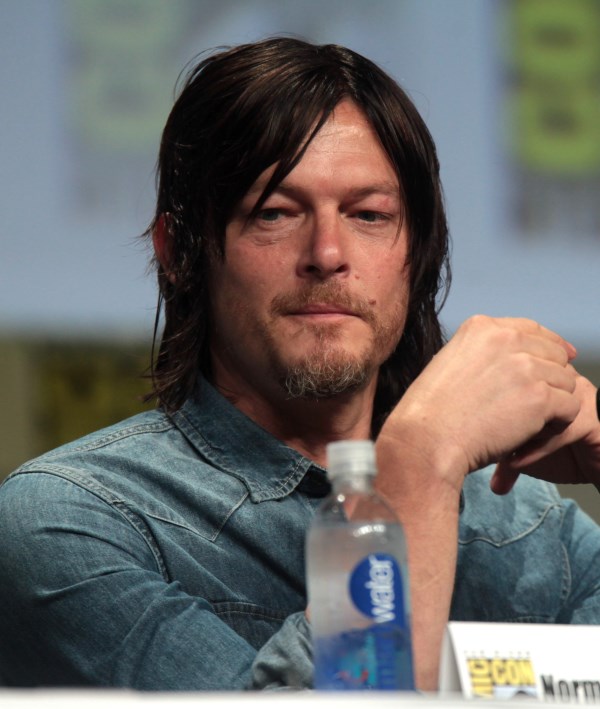 I guess if you're in a television show about fighting off zombies week after week, you're bound to get some pretty strange fan mail. Norman Reedus, who plays Daryl on AMC's hit TV show, The Walking Dead revealed to GQ magazine that he received a breast implant from a fan because she thought he looked depressed in an interview. The actor now uses the implant as phone cradle in his trailer.
11

The actor that received a piece of skin from a fan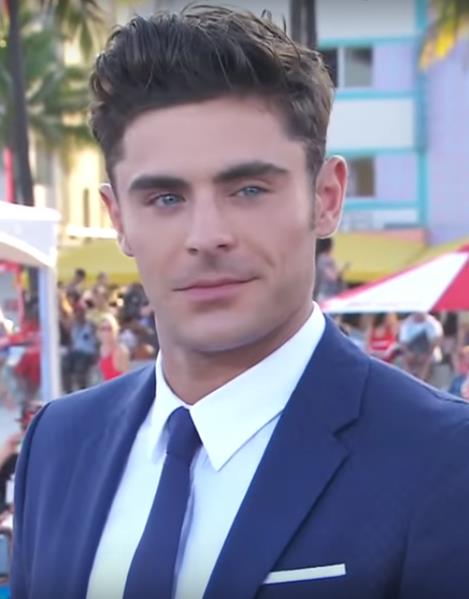 Perhaps this fan took the term "give me some skin" literally! Actor/heartthrob Zac Effron revealed the weirdest thing a fan ever sent him was a piece of skin, during an interview with late night talk show host Conan O'Brien. Effron told the ginger haired host, "It's hilarious because you don't know how to handle it. You'll never get around it."
Um, "hilarious," Zac?