1

A mall Santa turns away an autistic girl and her service dog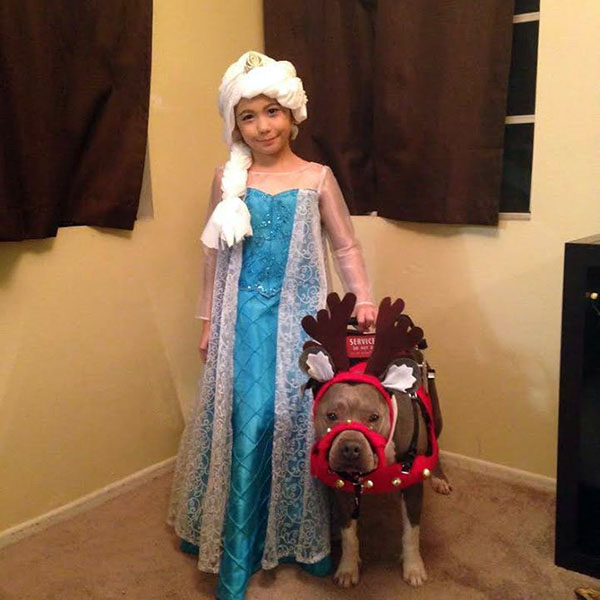 A scroogy Santa and an unempathetic elf were fired after turning away a little girl and her service dog at a mall in Mission Viejo, California.
Seven-year-old Abcde Santos, who is autistic, waited in line for 30 minutes with her dog Pup-cake, in hopes of having their pictures taken with Santa.
According to Pup-cake's Facebook page, Santa refused the photo op due to his fear of pit bulls. Even when Pup-cake was removed Santa refused to see the little girl. The rejection was devastating to the child.
The mall responded quickly to the family's concerns saying, "We do not condone the behavior displayed by Santa and have worked with our partners at Noerr, the company that hires our Santas, to replace this Santa with one that is more compassionate to our guests' needs. We look forward to welcoming back the Santos family and Pup-Cake for a special Santa experience."
2

Drunken Santa runs afoul of the law after being denied entry onto amphibious "duckcraft"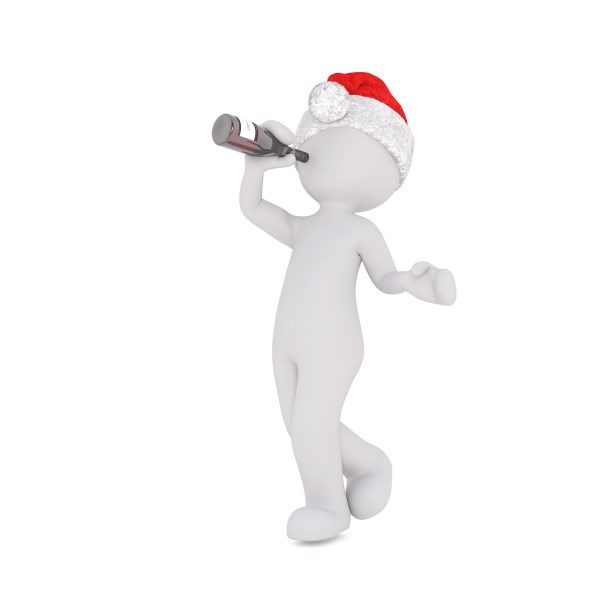 A drunken Santa flew into a rage after being denied entry onto a Ride the Ducks tour vessel in Seattle.
Employees of the Ride the Ducks tour were unloading passengers when a man in a Santa suit climbed aboard. Duckboat conductors smelled booze on the man and asked if he had a ticket. The man did not, but said he "had ID" and asked if he could ride on the "next trip."
Santa was ordered off the skiff, but refused to leave. A war of words ensued and Santa jumped off the duckmobile. He scaled its side and ripped down a string of Christmas lights in the process.
He was later detained by mall security as Ride the Ducks employees flagged down officers walking a foot patrol nearby.
3

Santa's sidekick Black Pete brings racial debate to the Netherlands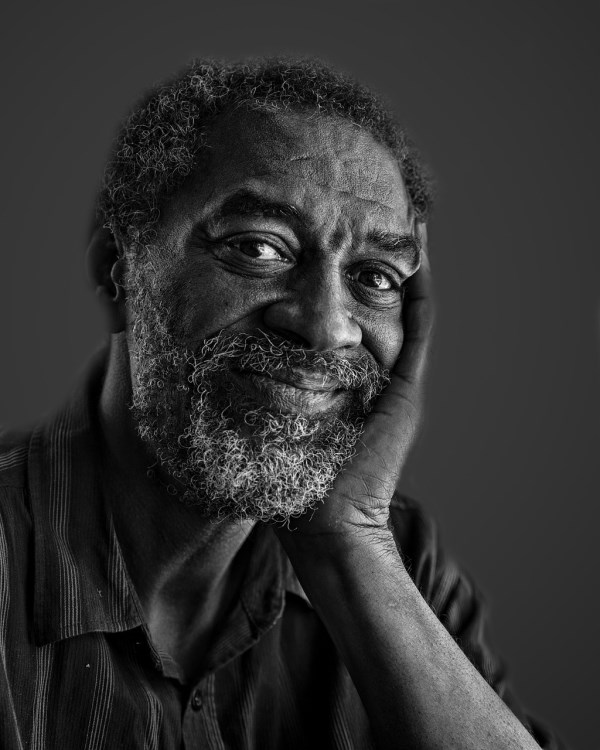 This entry is less about one Bad Santa and more about an outdated tradition that is seen by the rest of the world as a racist stereotype.
In the Netherlands, Santa, known as Sinterklaas, has a black-faced sidekick, Zwarte Piet (also known as Black Pete), who continues to be part of Dutch Saint Nicholas celebrations, despite growing calls to bring this particular tradition to an end.
Black Pete is usually portrayed by a white person wearing blackface. While blackface has been largely excised from all other aspects of polite society, it endures in the Netherlands and is hailed as an integral part of Dutch culture and history.
As the country becomes more culturally diverse, that history is being challenged. In November 2014, police arrested 60 people in the town of Gouda as protesters clashed at a traditional Dutch festival for children over Black Pete. Authorities in Gouda have come under pressure to ban or modify the event – this year there was talk of experimenting with orange, yellow or even rainbow Petes. However, Dutch Prime Minister Mark Rutte believes the decision to ban Black Pete is not up to the government: "Personally, I think he can stay black. But this is a matter for the community. It is not a task for politics," Rutte said in his weekly press conference. "As you know, I'm in favor of small government," he added.
4

Bad Santa bank robber is sentenced to eight years in prison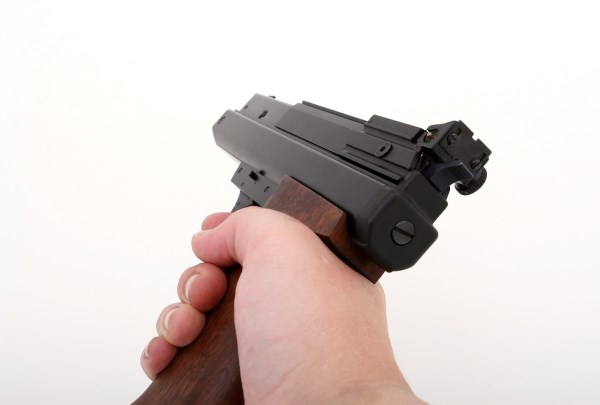 In December 2013, a man wearing a Santa hat, a white wig, fake beard and mustache walked into a bank in Port Orange, Florida carrying a package wrapped in Christmas paper. The Santa placed the box on the counter, implied that it was dangerous and demanded money.
The teller complied, and he escaped with cash, but left the package behind, forcing authorities to evacuate the bank until they determined the box was harmless.
The box then led them to them to their man, Bad Santa and equally bad bank robber, 63-year-old Mark London. London was arrested on charges of armed robbery, false imprisonment, grand theft and displaying a hoax bomb. He was sentenced to eight years in prison for the "ho-ho-hold up."
5

A mall Santa is busted for groping a teen elf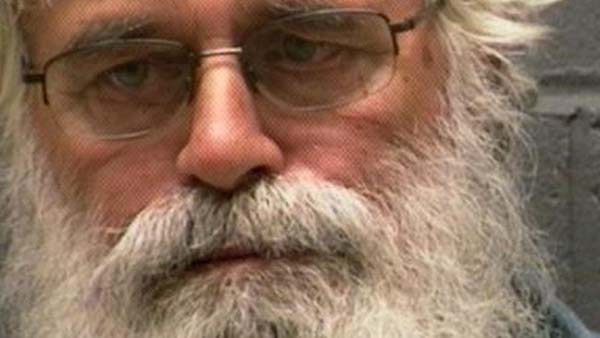 62-year-old mall Santa Herbert Jones was arrested after allegedly pinching the buttocks of an 18-year-old woman who worked with him as an elf photographer.
According to a Hanover, Massachusetts police department report, the elf told officers that "she walked by Santa who was in his chair at which point he reached up and pinched her buttocks."
Prior to the pinching, the woman told cops, Jones told her, "I wish you were a few years older and I was younger."
A female coworker told police that she saw Jones "reach up in the area of [the victim's] behind." The witness said that while she was "unsure if his hand actually made contact" with the victim's buttocks, the elf later reported "that Santa 'pinched her butt.'"
Jones maintained his innocence and said the teenager "walked by and brushed her buttocks against his hand." Jones added that he then "pulled his hand away in an attempt to avoid contact."
And what did he mean by the statement that he wished the two were closer in age? Jones claimed that he "only stated that he wished he was young again so he could make different life choices and meant nothing else by it."
6

The drunken zombie Santa that broke into a home to pass out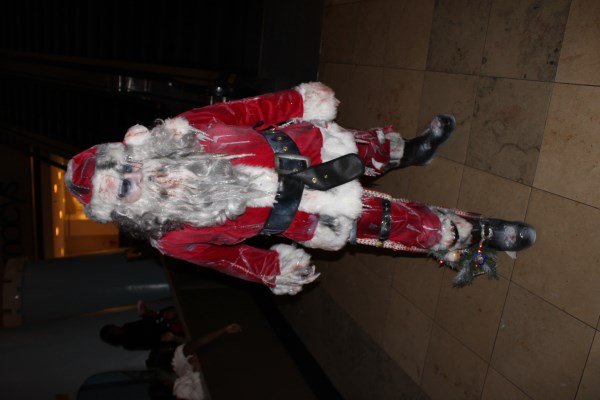 In October 2013, two teens in St. Paul, Minnesota got the shock of their young lives when a drunken man dressed as a zombie Santa walked into their home and passed out on the couch.
A St. Paul, Minnesota couple heard an unidentified 14-year-old neighbor boy yelling for help. He told them that he heard the front door open and thought it was his parents coming home, but when he went to say hello, he instead found a man wearing a Santa suit and what appeared to be zombie makeup. The boy ran outside and called 911 while his 16-year-old sister locked herself in the bathroom.
The Santa zombie was identified as 21-year-old Brock Quinn Johnson. Police told St. Paul television station KSTP that Johnson, who is a senior at the nearby University of St. Thomas, didn't know where he was when they woke him up.
Johnson was arrested on suspicion of trespassing and taken to a detoxification center. While police didn't specifically say where he was earlier in the evening, the annual Zombie Pub Crawl was going on in Minneapolis that night.
7

The Santa who ended up in the hospital after operating a sleigh while under the influence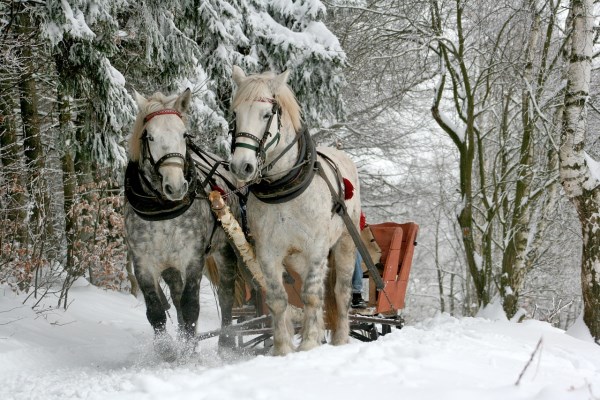 In 2013, a Santa and his female helper showed up drunk at an open outdoor market in Ustrzykach Dolnych, Poland and ended up in the hospital with concussions.
Santa and his friend, who were both described as being "under the influence," and "behaving like they had just come out of a nightclub or something," were in a sleigh pulled by two real horses. Santa was driving erratically, and when cars passing the sleigh and honked their horns, the horses reared up and sent Santa and his lady companion sprawling onto the street, stunning the crowd and devastating the children watching. Both Santa and his friend were rushed to the hospital with concussions.
8

Confused children are left in tears after seeing Santa carted off by police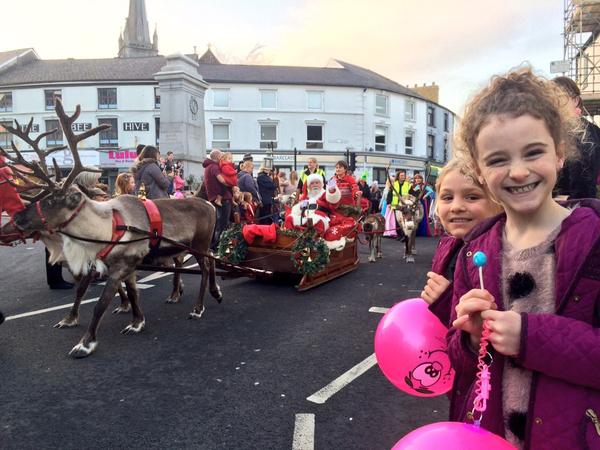 Onlookers were stunned when Father Christmas chose to leave an appearance at a festive parade in a police van in Aberdare, Cynon Valley, Wales.
Parents who had taken their children to watch Santa and his reindeer were furious at the stunt, which left many children in floods of tears. Many thought they wouldn't be getting any presents with Santa apparently locked up.
South Wales Police later confirmed Father Christmas had not been arrested and simply needed a ride home. A spokesman said: "Santa obviously has a busy month ahead, so when he asked if we could provide transport at the end of his sleigh ride through Aberdare town centre to help him get back to the North Pole, we were happy to oblige."
9

A Santa stalking pop star Arianna Grande is placed on psychiatric hold
A man dressed as Santa was carted off by police and put under psychiatric evaluation after stalking pop princess Ariana Grande.
Obsessed fan 29-year-old Tim Normandin ignored orders by police to stay away from the star, and was placed on psychiatric hold after he showed up at her record label headquarters in New York City wearing a Santa suit.
Previously, Normandin sent Ariana a 42.5 pound pumpkin for Halloween, in addition to a bunch of Yankee candles, Kay jewelry, and dog and cat calendars.
10

A nearly naked Santa is arrested in Black Friday line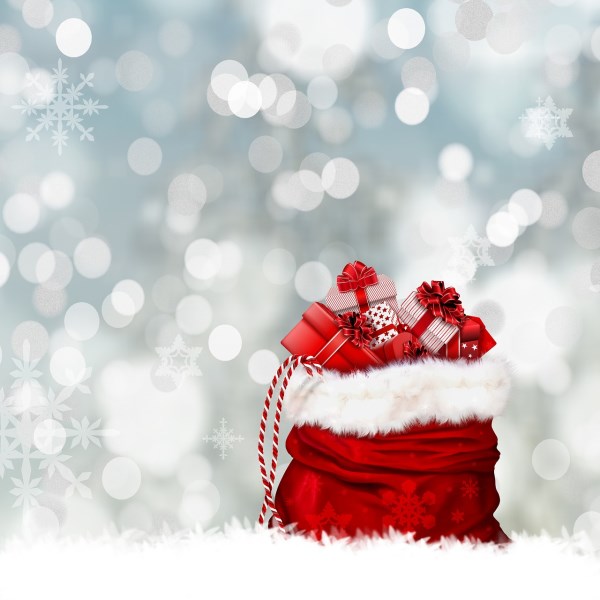 A Bad Santa bared almost all before being arrested by police as he waited in line to enter the Solomon Pond Mall in Marlborough, MA just after midnight on Black Friday.
Wearing only sneakers, a G-string and Santa hat over his privates, 18-year-old Eric Watterson and photographer pal Dan Enders said were "simply staging a satirical photography piece on Black Friday."