1

Ernestine Shepard (77)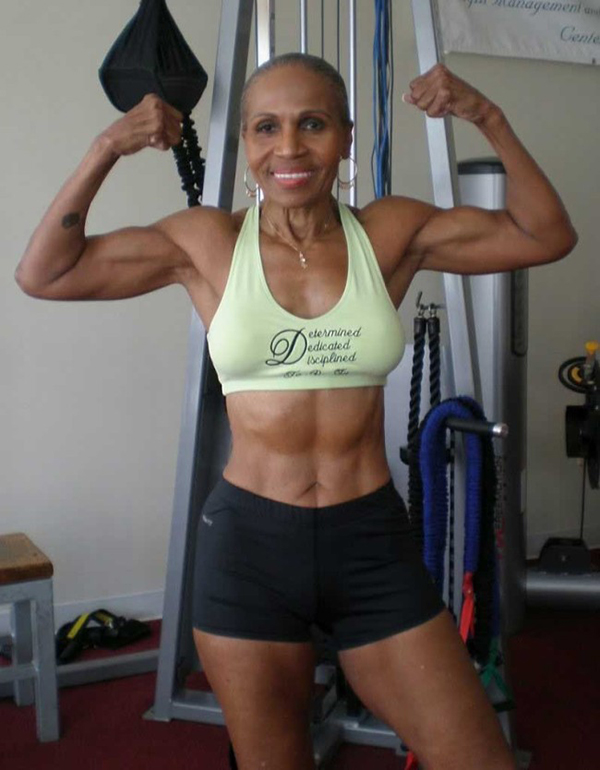 Bodybuilder Ernestine Shepard is 77 years old.
Yes, you read it right.
Shepard started her fitness journey rather late in life. She was a pudgy, middle-aged woman in her mid-50's who hated what she saw in the dressing room mirror as she tried on swimsuit after swimsuit. Determined to shed some pounds, she found a workout buddy in her sister. Together the ladies started slowly getting in shape with aerobics classes, but in 1992, a year into their training, Shepherd's sister died. She vowed to continue on in her sibling's memory.
Since then, Ernestine has won two bodybuilding titles, and has run nine marathons. Her daily regimen is not for the faint of heart – she wakes up at 2:30 a.m. and reads devotions from her Bible. Her diet consists of 1,700 calories a day, mostly from boiled egg whites, chicken, vegetables and a liquid egg white drink, and she runs about 80 miles a week; she does not take supplements.
Ernestine was named World's Oldest Performing Female Bodybuilder by the Guinness Book of World Records in 2010. She also teaches classes at her Maryland gym, Energy Fitness.
2

Apasra Hongsakula (67)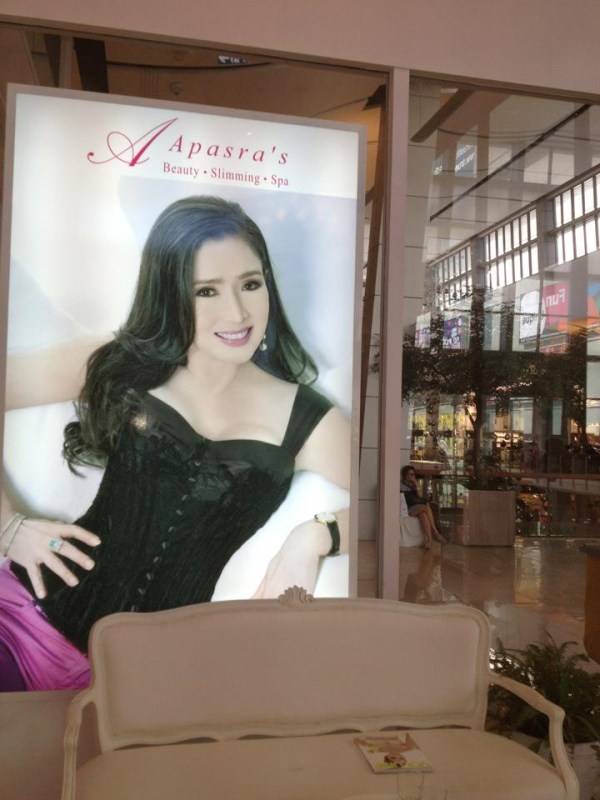 Fifty years have passed since Apasra Hongsakula was Thailand's first Miss Universe. She's stayed out of the spotlight since, but this week, pictures of the 67-year-old–  still looking remarkably youthful – spread online. What's her secret?
In the case of her photos, a good amount of Photoshop.
While Hongsakula does look considerably younger than her years (and is rumored to have spent THB 2.5 million on anti-aging treatments and plastic surgery), she hasn't exactly shaved a half century off her age, despite what you've seen on the internet. However, we've attached a video of her in 2014 below and we think she could pass for being in her 40s:
3

Elle Macpherson (50)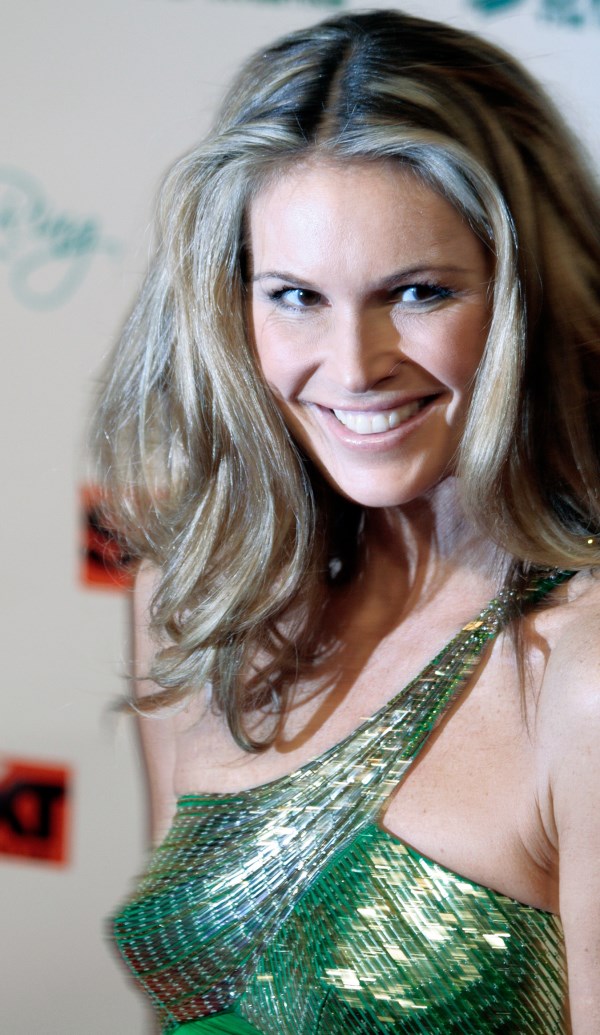 During the summer of 2014, ex-supermodel Elle Macpherson blew minds worldwide by looking picture perfect in a bikini at age 50.
Macpherson was nicknamed "The Body" during her modeling days, and the name has stuck – she's as fit as she was 20 years ago. The model, who has abstained from alcohol for 11 years, opened up about aging in the April issue of New York magazine.
"I have become more at ease with who I am," she explained. "The great thing about turning 50: I really value grace and wisdom today. The emphasis is on how I feel, not necessarily how I look…"
4

Jennifer Lopez (45)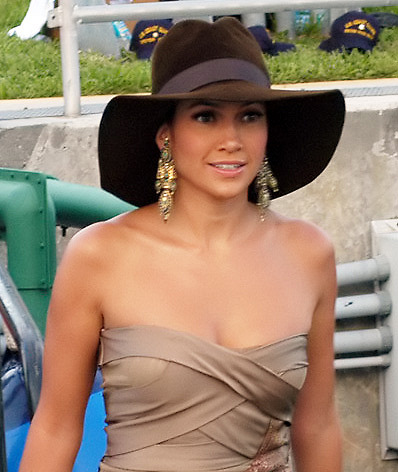 JLo (Jennifer Lopez) seems to have defied Father Time – at 45 she doesn't look a day over 30.
Lopez, who gave birth to twins in Emme and Maximillian in 2008, attributes keeping fit and fantastic to a gluten-free, mostly vegan diet and rigorous 90-minute workouts with her trainer, Tracy Anderson.
Lopez recently released her new single, "Booty," from her eighth studio album, A.K.A., with rapper Iggy Azalea and upstaged the 24-year-old in the sexually charged video:
5

Martha Stewart (73)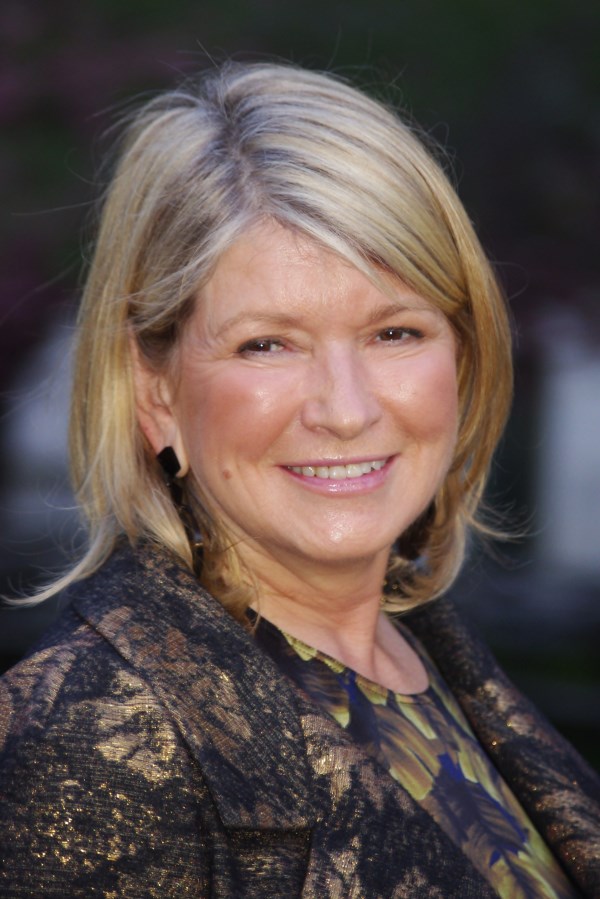 73-year-old Martha Stewart, lifestyle guru and former model, is as much a perfectionist about health and beauty as she is about her business empire.
While Stewart has admitted to Botox and fillers, she has a distinct and unusual health regimen that she adheres to daily:
• To keep her hair thick and healthy, she avoids hair spray or even using a hairbrush.
• Because she works with her hands so much, she keeps them young-looking with massage and yoga exercises.
• Martha drinks the juice of a whole lemon every morning. She washes her face with silicone soap, and finishes with ultra expensive Creme de la Mer moisturizer.
She outlines her beauty tips in her book Living The Good Long Life, a practical guide for the 40-and-over crowd.
6

Jane Fonda (76)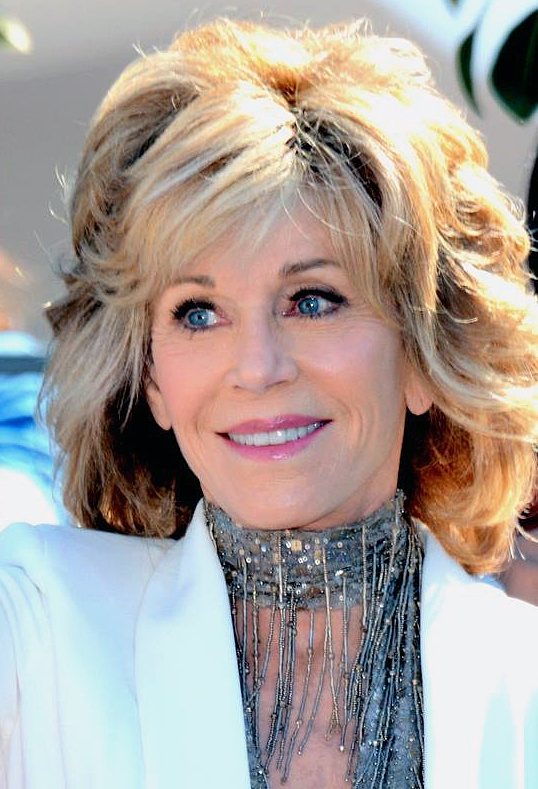 Hard to believe, but Jane Fonda is 76 years old! A multi-award winning actress and former fitness guru, Fonda is a healthy living advocate, but hasn't shied away from plastic surgery. However, she's not proud of it – for her it became an addiction. She previously revealed she turned to bulimia, anorexia, exercise addiction and plastic surgery to heal herself from the emotional wounds she experienced during childhood.
Fonda has been both loved and reviled over the years and has suffered through depression, three painful divorces and breast cancer. She believes a healthy attitude keeps her demons in check: " "If you are happy, feel that your life has meaning and all the people you love are doing OK and you feel good about yourself, that shows. That's what makes a difference."
7

Halle Berry (48)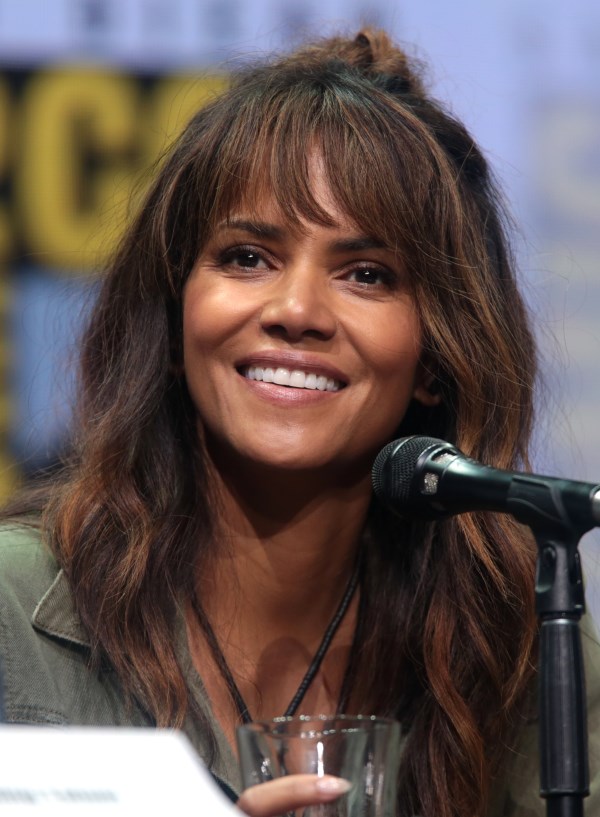 48-year-old actress Halle Berry looks the pretty much the same now as she did in 1990. The actress, known for her role as Storm in the X-Men franchise and her Oscar winning turn in Monster's Ball (among numerous other films), reveals her one beauty obsession is keeping her skin in tip-top shape. "What is high maintenance about me is my skincare regime, and it's been like that since I was 14," she said. "I've always cleansed, toned and moisturized twice a day, every day. I think it's so important for ensuring an even complexion."
Berry is diabetic, but even if she wasn't she'd steer clear of sugar – she believes it's poison "for both your system and your skin. I avoid sugar and that helps with anti-aging. I use Xylitol as a sugar substitute and give it to my daughter. It's rough though because she's at a friend's birthday party every other month and there are all these wonderful birthday cakes so I don't deprive her from that. I strongly believe in talking about nutrition at an early age and setting a good example."
8

Christie Brinkley (60)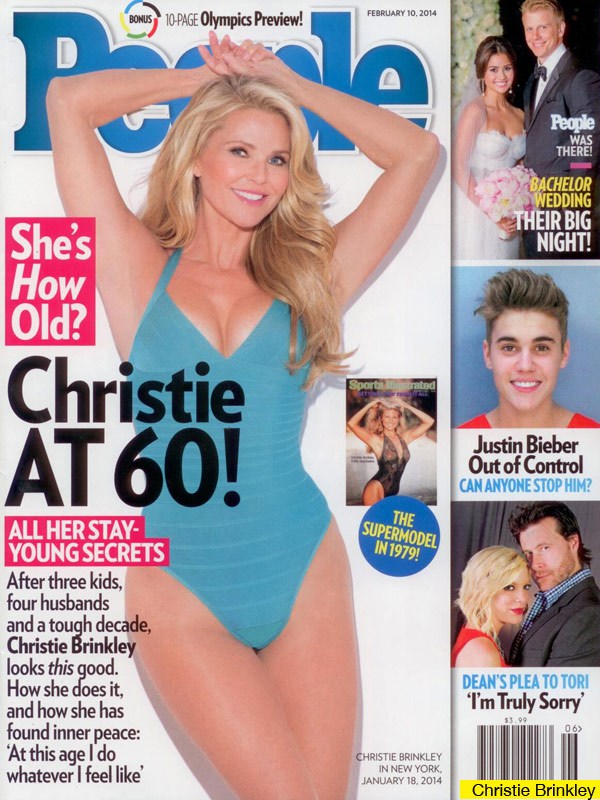 Former supermodel Christie Brinkley (who doesn't look a day over 40) hit the big 6-0 on February 2, 2014 and celebrated by posing in a bathing suit on the cover of People magazine.
Despite a tumultuous life, which includes four divorces (one of which was an explosive public divorce with architect Peter Cook in 2008) and a helicopter crash, Brinkley credits her three kids – musician Alexa Ray Joel, 28, college freshman Jack Brinkley-Cook, 18, and up-and-coming model Sailor Brinkley-Cook, 15 – as her fountain of youth and her motivation to focus on a healthy lifestyle.
9

Jennifer Tilly (55)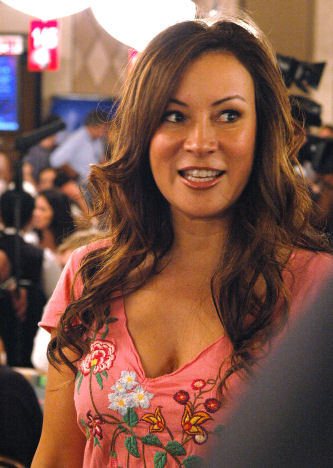 Actress and poker champ Jennifer Tilly is 55, but looks decidedly younger. She hasn't revealed much in the way of beauty secrets, but claims she gives herself a "digital makeover" with the Camera+ app on her iPhone.
Tilly says: "Everyone is like, 'Jennifer you look so beautiful. How do you do it? I'm like, I go to Camera+. I put a million filters on my pictures. I blow out all of those wrinkles. You can make yourself look like something that you are not."
Jennifer has kept mum on any surgery or medical treatments she may have had to keep looking youthful, but whatever she's doing definitely works. Here she is without the wonders of digital retouching and she still looks fabulous:

10

Mimi (75), Annette (72), and Linda (71)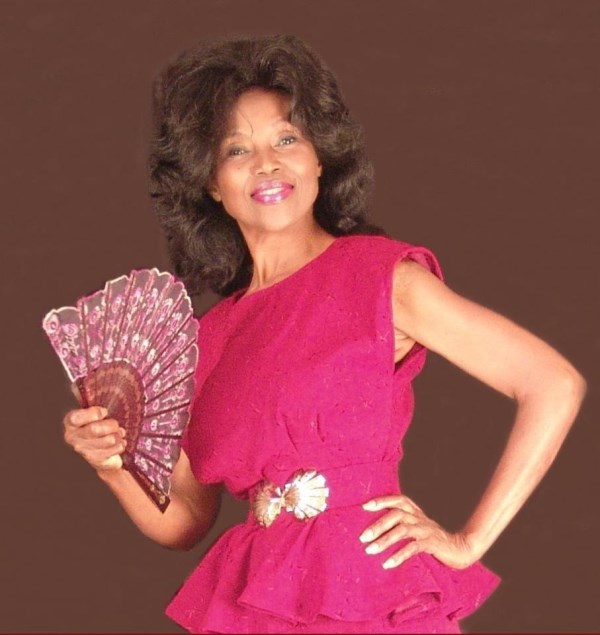 In April 2014 three women – Mimi, 75, Annette, 72, and 71-year-old Linda –  appeared on the Steve Harvey show. The audience was asked to guess their ages and most deducted that that the ladies were in their forties and fifties. Jaws collectively dropped when the women revealed their true ages.
Among their tips for maintaining a youthful appearance are getting sunshine, exercising every day, getting beauty sleep and periodically doing juice cleanses.
Check out their Steve Harvey show segment below: