Before and after steroids: some women admit they took them, while some claim it is all natural. Whatever their regimen, we can all agree it's extreme.
1

Heidi Krieger: the German shot put champion who was so masculinized by steroids that she later chose to become a man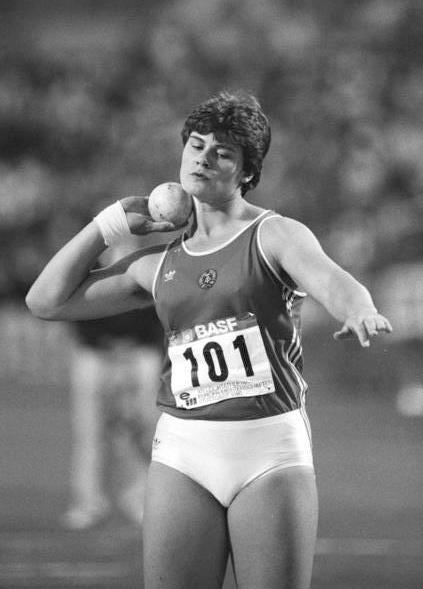 Giving anabolic steroids to a teenage girl does a whole lot more than help her win a gold medal – it can change her body forever. East German shot put champion Heidi Krieger claims she was so masculinized by the drugs her coaches gave her that she later chose to become a man, and underwent a series a sex-change operations to become Andreas Krieger.
Kreiger was among thousands of young athletes injured by an East German government plan to dominate Olympic sports through chemistry. In most cases, they were told the pills and shots they were given were vitamins and natural supplements. Their enormous physiques and aggressive behavior inspired the International Olympic Committee's first drug testing programs in the 1970s. The IOC has been playing catch-up ever since.
2

The woman who claims that steroids gave her a penis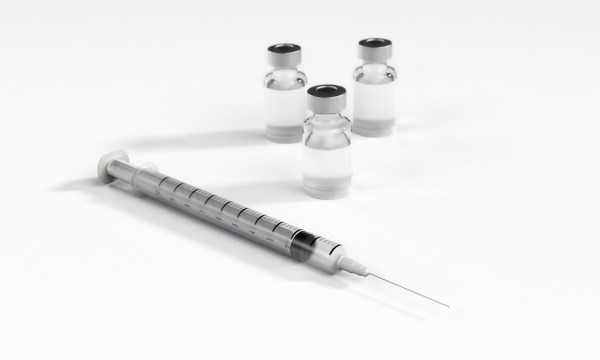 Candice Armstrong, once a pretty blonde, has been left with stubble, broad shoulders and a one-inch penis, after using steroids in a desperate attempt to improve her shape.
The former London barmaid said her nightmare began when she joined a gym to improve her physique. Armstrong, who suffers from body dysmorphia, revealed she would work out for three hours a day, but was convinced her upper body was too slender. Despite people telling her she was developing great biceps, it wasn't enough. When a fellow gym fanatic suggested steroids, she went for it, but soon developed an addiction to daily doses of the steroid Trenbolone.
The drug altered her body so much that her clitoris grew into a one-inch penis, she developed facial hair, acne and even began to walk like a man. The transition was so extreme she now dresses in men's clothes so she isn't mistaken for a man in drag and now avoids women's toilets.
3

The former Ms. Olympia who looks nothing like herself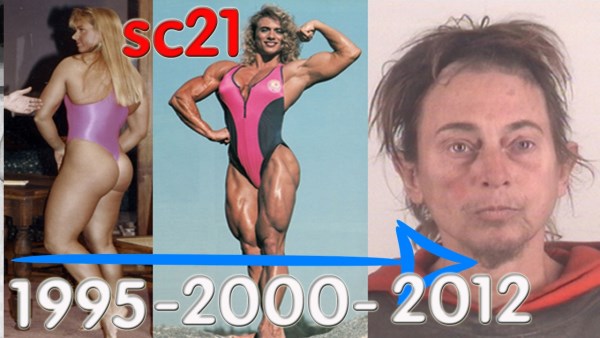 In 1993, Denise Rutkowski finished second place in the Mrs. Olympia contest, and has been on a downhill slide since then. In 1994, she returned home to Texas to attend Bible College and within two years she was traveling the country to spread the gospel.
Fast forward to 2012 – Denise was arrested for evading arrest. This is what happens when you mix massive doses of steroids with drug addiction and bipolar disorder.
4

The youngest woman to ever win a pro card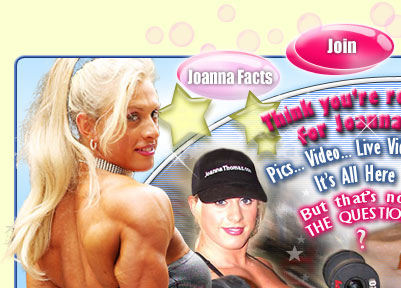 Joanna Clare Thomas (born 12 December 1976) is a British professional female bodybuilder known to be the youngest to win her IFBB pro card, at the age of 21.
She became interested in the sport at age 14 when she saw a bodybuilding magazine that belonged to a college student staying with her family. The 107 pound Thomas then went to a nearby gym and began to train with the help of the gym owner who gave her a stringent plan to follow. She followed the plan for two years and gained 91 pounds with that program.
Joanna won the British Championships in 1998, becoming the youngest woman in the world to win an IFBB pro card.
In 2005, Joanna was featured in a one-hour documentary called Supersize She, which was also broadcast in the US on The Learning Channel. The show followed her training leading up to the 2004 Ms. Olympia contest. The documentary talks about her life, her parents' feelings about her decision to become a bodybuilder and nude model, her physical changes, dieting requirements, and her passion for bodybuilding as well as all the sacrifices she made to become a professional bodybuilder. The documentary was a huge success in the UK and in the US.
5

The woman who tried for the fitness competition but was ruled to be too big and turned to bodybuilding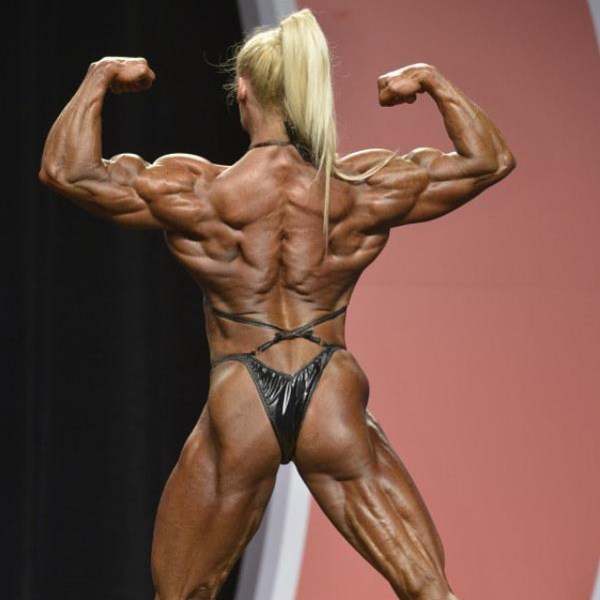 Brigita was born in Ptuj, Slovenia. The 31-year-old pro bodybuilder originally set out to have a career in the fitness category of the IFBB (International Federation of BodyBuilders) competitions, but when judges told her that her physique was more suited to bodybuilding, she went all in.
Since obtaining her IFBB pro card back in 2009, Brezovac has done quite well for herself. She won the 2010 IFBB Tampa Pro, the 2010 Europa Battle of Champions, and finished 10th in the Ms. Olympia competition.
6

The former bodybuilder who compares bodybuilding to alcoholism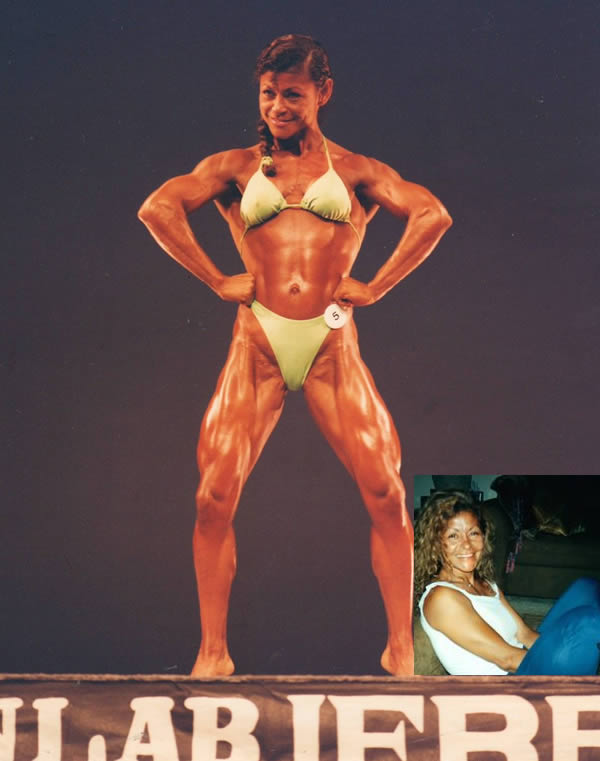 Mimi D'Attomo – who started bodybuilding when she was in her late 20s – became fanatical in her desire to win and turned to drugs. She started mixing chemical cocktails of steroids and diuretics after competing for three years.
Many women, she says, mix potentially harmful combinations of insulin, diuretics, human growth hormone, beta blockers, and anti-wasting HIV drugs.
Fortunately for D'Attomo, she stopped using drugs before the side effects became irreversible, but it took her three years to recover. The hormonal withdrawal caused her to gain 40 pounds, made her joints ache and she suffered from depression.
7

The 2nd best female bodybuilder on the IFBB ranking list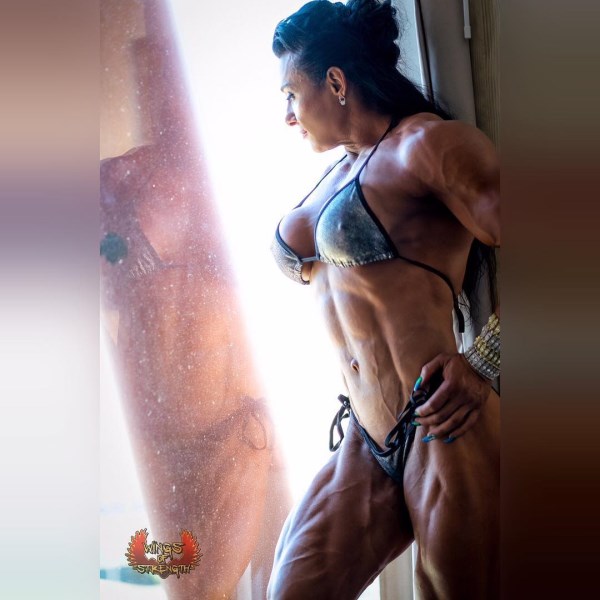 Alina Popa (born October 12, 1978) is a Romanian-born Swiss professional female bodybuilder. She ranks as the 2nd best female bodybuilder in the IFBB Pro Women's Bodybuilding Ranking List. Popa competed in her first Ms. International in 2010 and her first Ms. Olympia in 2011. With the exception of the 2010 Ms. International, every IFBB professional bodybuilding competition Popa has attended thus far has found her placing within in the top six. At the 2013 and 2014 Ms. Olympia competitions, she finished second behind Iris Kyle.