1

Silent dining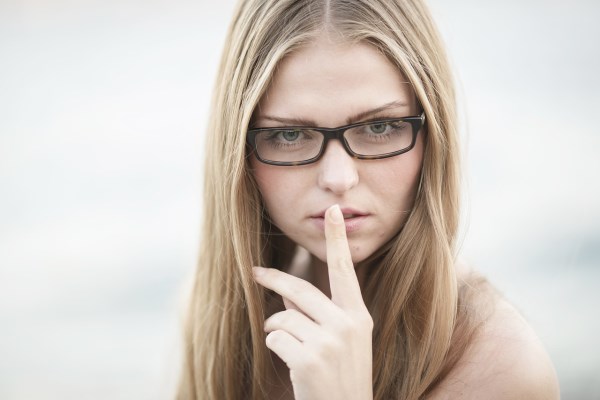 Welcome to Greenpoint, Brooklyn, the neighborhood that hosts Nicholas Nauman's new restaurant, Eat, which requires its diners to consume egg casserole frittatas and whole grain porridge in silence.
Nauman inspiration for the silent restaurant concept came after spending time at a Buddhist monastery in India a few years ago.
The silent dinner is a monthly event and it has proved so popular that customers have to reserve days in advance for the privilege of eating without speaking or hearing a word in the small room that seats 25.
2

Naked dining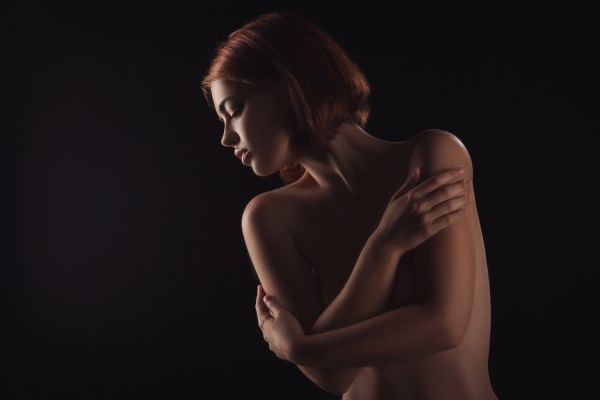 Once a month, one restaurant in Manhattan is turned into a naked dinner party. Nudist activist John J. Ordover created clothing-optional dinners, which are exactly what they sound like — as soon as guests enter, they disrobe and enjoy the specialties of the house.
Health regulations mean staff must remain clothed even if they wanted to join in. And diners must bring something to sit on – a towel or, for discerning women, an elegant silk scarf.
Don't worry the windows are blacked out, hot soup is not served and people keep their eyes on your face.
3

Insulting Dining
Dick's Last Resort is a small bar and restaurant chain in the United States, known for its intentional employment of obnoxious staff – they are taught to behave like this.
In addition to the staff, the decor is "wacky." Patrons of Dick's are expected to be insulted or placed in uncomfortable situations. Adult bibs and large, hand-made paper hats are given to diners to wear during their stay. There are no napkins on the tables – they are generally thrown at the customers by the serving staff.
The restaurant, which uses picnic-style tables and no tablecloths, has its origins in the owners' original opening of a "fine-dining" establishment. That restaurant was a failure and the business went bankrupt. Rather than continue with the upscale moif, the owners retooled their efforts and decided to "get sloppy." The end result was a success, leading to six additional locations.
4

Alice in Wonderland dining experience
In Japan, there is a chain of restaurants inspired by Lewis Carroll's famous novel, Alice In Wonderland. Opened by Diamond Dining, the interiors of the restaurants were designed by Japanese studio Fantastic Design Works.
Each restaurant offers its own interpretation of the classic fantasy tale with tea-cup shaped tables, romantic lighting, waitresses in blue Alice costumes and, of course, adorable and delicious dishes. Knock on the gigantic hardcover book and you will gain entry into this delicately designed restaurant. Once inside it's like you've been transported through the rabbit hole and into Alice's world.
5

Dining with the dead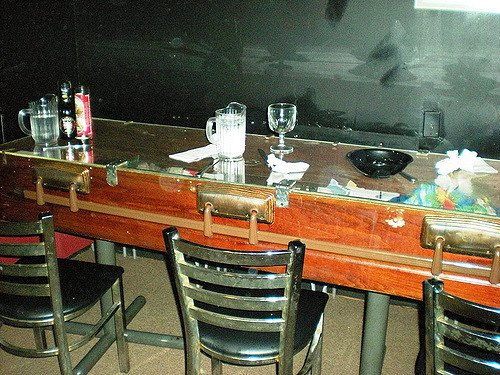 Some restaurant atmospheres can really be dead, but one Indian owner claims business has flourished since opening his eatery at the site of an old cemetery. Rather than ripping out the graves to make way for his restaurant, owner Krishnan Kutti chose to preserve the coffins and place tables around them at the ironically-named New Lucky Restaurant in Ahmedabad.
The coffins are the remnants of a Muslim cemetery and the cafe has become a popular hang-out for young and old.
Approximately a dozen graves lie inside the restaurant and have been sealed off by iron grilles. Every morning, when the shutters of the restaurant are pulled up, waiters spend some time wiping the gravestones and decorating them with fresh flowers.
6

Singing restaurant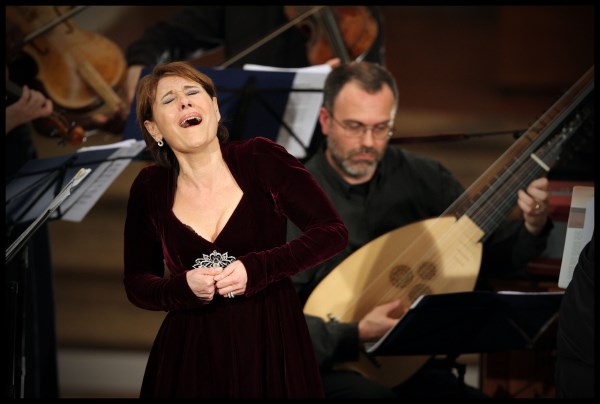 The Bel Canto mixes the experience of fine dining with the theatrical excitement of an opera house. The unique combination of a talented pianist and professionally trained opera singers makes a night at the Bel Canto a very unique experience.
Not only do dinners get to gorge on fantastic French cuisine, but they get serenaded. At regular intervals during the evening up to four of the performers will burst into song, moving between the tables while belting out opera classics.
The Bel Canto has two branches in Paris (at Neuilly-sur-Seine and on the Quai de l'Hôtel de Vill) and one branch in east London (in Corus Grand Hotel Hyde Park).
7

Dining hanging off a cliff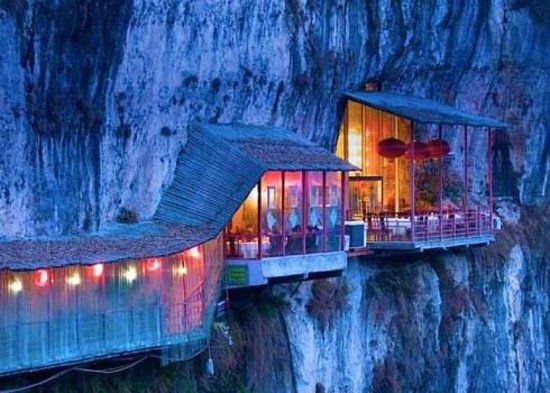 The Fangweng Restaurant in Hubei Province, China, is located conveniently near the popular Sanyou Cave, or "The Cave of the Three Travelers," tourist destination, but what may strike you as more impressive is that the eatery appears to hang on the side of a cliff!
If you didn't know this ahead of time, you might be surprised, because the entrance gives no clue. You must walk down a passageway that juts out over the Happy Valley of the Xiling Gorge to get to the dining hall. A few select tables are located on a deck that extends out from the rock face. But most of the seats are inside a natural cave.
8

One person dining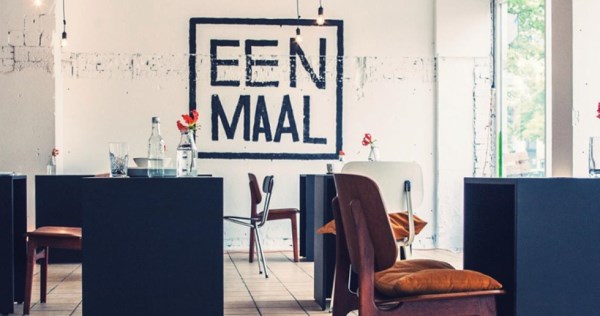 Table for one, please! At Eenmaal, a new restaurant in Amsterdam, that's your only choice. Social designer and initiator Marina van Goor explains the concept behind the restaurant: "Eenmaal is a restaurant like any other, but one thing is totally different: you only find tables for one person here. Eenmaal is an exciting experiment for those who never go out to dinner alone, as well as an appealing opportunity for those who often eat alone at restaurants."
With Eenmaal, Marina hopes to break the taboo that there's something wrong or negative with being alone or with eating alone.
9

Exclusive dining (5 year waiting list)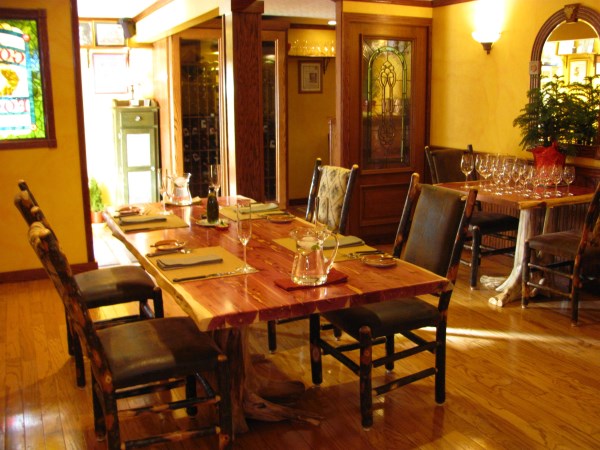 The waiting list for dining at Chef Damon Baehrel's Basement Bistro is half a decade long.
Located in the basement of his home in upstate New York, Baehrel's handcrafted restaurant has been serving up personally grown, harvested, and invented dishes at a premium price for 25 years. All of the ingredients used on each evening's unique tasting menu are grown on Baehrel's personal garden farm, including the flour he makes from acorns and oils extracted on site.
The dining room can seat up to twenty people, who must arrive at a predetermined time to take part in the often five hour dining experience. The restaurant has become such a hit that Baehrel has gotten as many as 10,000 reservation requests in just a week.
The cost of a meal (not including the anxiety of waiting) runs over $200 a plate, but anyone with the funds and a mere five years of planning can set up a truly one-of-a-kind date.
10

Pop-up restaurant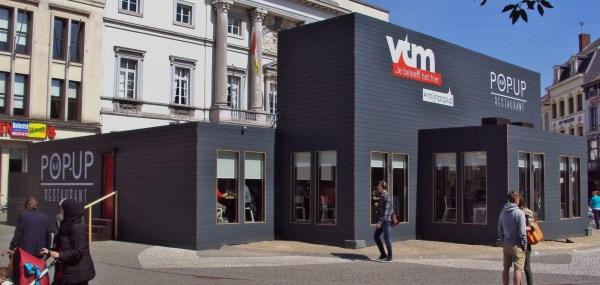 The trend for temporary and "underground" restaurants shows no signs of abating, but there's a twist to the latest "pop-up" – the Pale Blue Door, created by British artist and set designer Tony Hornecker, pops up, packs up, then pops back up again in another country, taking in an iconic festival along the way.
The Pale Blue Door is a pop-up restaurant with a difference, a supper club/art installation in a ramshackle wonderland at a secret Dalston location. Set designer Tony Hornecker is the man behind the mysterious club, which has toured audiences as far away as Santiago and Buenos Aeries, Glastonbury and Berlin. Visitors are invited in to Hornecker's life-size doll house for a three course meal while being entertained by pantomime and cabaret acts such as A Man to Pet and Jonny Woo.
Hornecker started the concept in his terraced house-cum-studio in Hackney, London - a jumble of windowless, mismatched rooms, furniture and trinkets, where a drag performance was served up alongside a set dinner of panzanella, rare beef and crumble pudding.
It was, like many ingenious inventions, born of necessity. At the start of the year his agent went bust, the work dried up, and he started getting behind on the rent. Hornecker had being toying with the idea of designing a restaurant, and with his previous experience — he has been waiting tables since he was 14 and trained as a chef at 16 — this seemed like a natural solution to his financial crisis.