Selfies Gone Wrong: from being attacked by animals, to falling to their deaths, check out this list of bad things that happened while people were taking selfies.
1

The teenager who plunged 60ft to her death onto the rocks below after trying to take selfie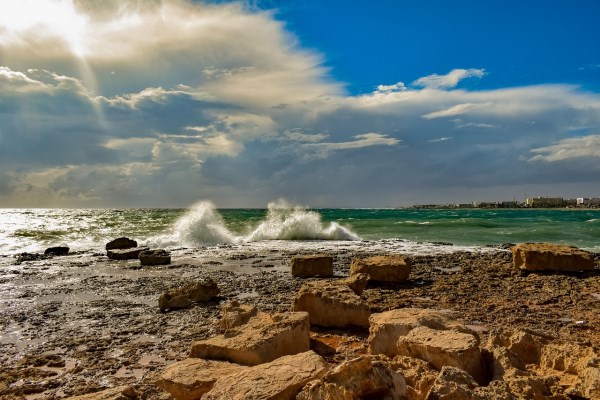 In June 2014, a teenager died after plunging 60 ft onto jagged rocks as she tried to take a selfie.
Isabella Fracchiolla, 16, was trying to take a photograph of herself during a school trip to the seaside town of Taranto, in southeastern Italy.
The schoolgirl suffered multiple injuries and was rushed to hospital where she underwent a major operation, but doctors were unable to save her life.
2

The man who died after being electrocuted while taking selfie on top of a train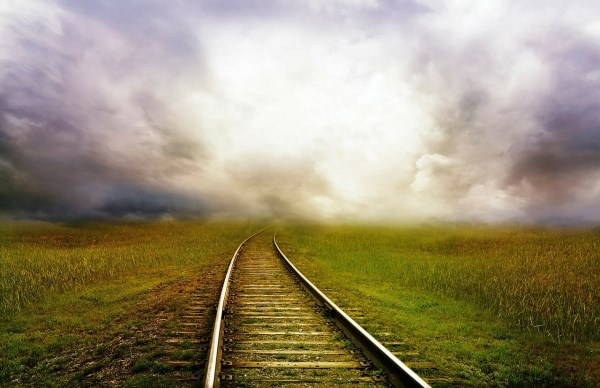 In March 2014, a Spanish man was electrocuted after climbing onto the roof of a train to take a selfie. The 21-year-old died in Andujar, Andalusia, after clambering on top of a haulage locomotive with a pal.
The duo thought the train, parked in a siding at the town's station, was not electrified, but its cables were still connected and conducting a current. As he went to snap the photo with his mobile phone, the victim accidentally touched a high-voltage wire.
The electric shock threw him from the train. His friend also suffered a severe electric shock, but survived.
3

The Buddhist monk who forgot his life's work on subway after taking a selfie with the Mayor of London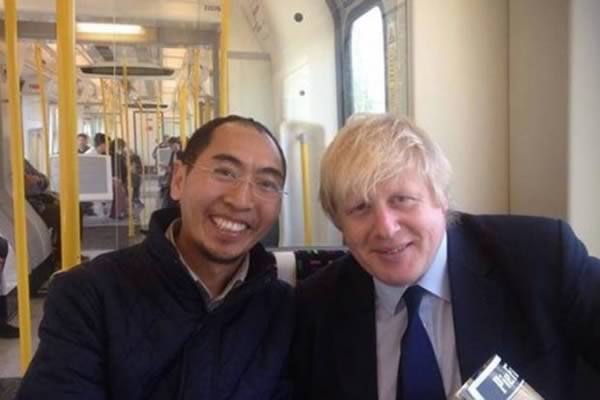 A Tibetan Buddhist monk got so distracted by posing for a selfie with Boris Johnson, that he lost his life's work after leaving his laptop on the Tube.
Eastcote, London resident, Lelung Rinpoche, 43, was traveling coming home from Uxbridge on the Metropolitan Line and was carrying his laptop when he bumped into the mayor of London. The laptop contained a 900-page history of Buddhism with rare scriptures collected from around the world and from which he was preparing to publish in two books.
After posing for a selfie, the pair began chatting about Tibet, but in his excitement Rinpoche almost missed his stop. He managed to leap off the train at Baker Street station just in time, but soon realized he had left his laptop in a backpack on the seat.
Rinpoche, who was traveling with his young son, retrieved his backpack – containing his camera, keys and son's passport – from TfL's lost property office, but the laptop was gone.
According to Gautama Buddha, "You only lose what you cling to." Let's hope Rinpoche sees the spiritual side in that.
4

The woman who died in car crash seconds after uploading pictures of herself and "Happy" status to Facebook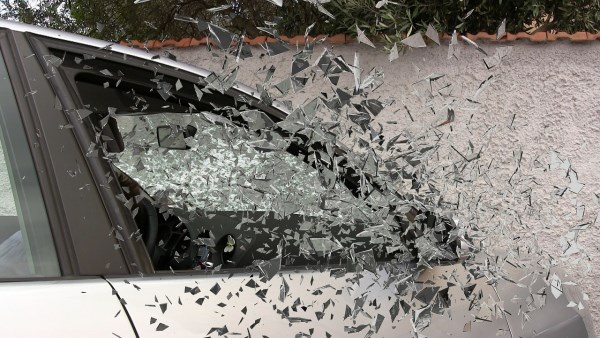 In April 2014, a woman died in a head-on collision on a U.S. highway, just seconds after she posted selfies and updated her status on Facebook, police said.
At 8:33 am on the day she died, a post appeared on 32-year-old Courtney Sanford's Facebook timeline which read: "The happy song makes me so HAPPY." At 8:34 am police were received reports of a crash.
Officers said Ms. Sanford was alone in her car when it crossed the the median on I-85, crashed into a recycling truck and burst into flames, forcing the other vehicle off the road. Police found no evidence that drink, drugs or speed were factors in the collision.
The link to Facebook emerged a couple of days later after friends of Ms. Sanford came forward to tell police that a number of her posts online appeared to come from the same time as the incident itself.
Evidence from Ms. Sanford's social media profiles showed she had also been taking pictures of herself while on the highway. Talk about selfies gone wrong!
5

The squirrel who went nuts on teenager attempting to take a selfie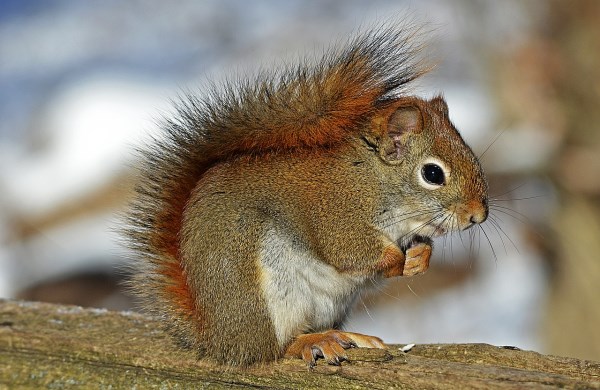 A photo op with a squirrel went awry and left a teenager flustered, but thankfully unhurt.
17-year-old Brian Genest of Auburn saw what he thought was friendly squirrel on a hand rail while walking through a park near Tampa, Florida. He then proceeded to take a selfie of himself and the squirrel. That's when the flash and noises from his camera phone scared the squirrel, which climbed under his shirt and hung onto his back before scampering away.
Genest's mother, Paula Wright, snapped photos of the hoopla and originally posted them to his Instagram account along with his selfie. She thinks the spectacle taught him a lesson, but don't go calling Animal Protection on him – neither Genest nor the squirrel were harmed.
6

The student who broke a 19th century Greco-Roman statue while taking a selfie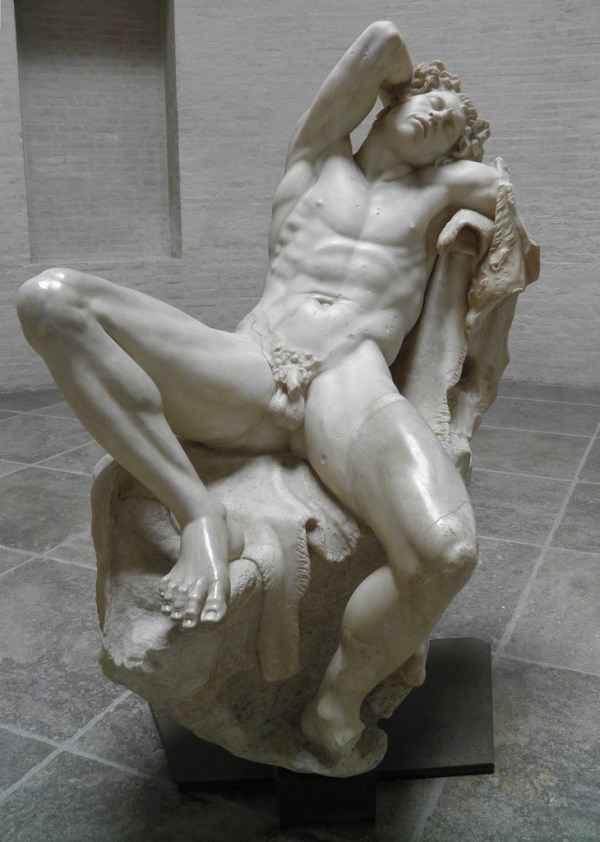 There are a few basic rules in museums. The first: don't touch the art. The second: don't take selfies while touching the art.
At a museum in Milan, Italy, a student broke that second rule: he climbed onto a statue dating back to the early 19th century to take a selfie and caused the statue's left leg to fall off.
The discovery was made by the staff of the Academy of Fine Arts of Brera, one of Italy's most renowned academic institutions, and the selfie gone wrong was apparently also recorded by security cameras.
The statue depicts the "Drunken Satyr," an ancient Greek sculpture from the Hellenistic era showing a human-like figure with animal features drunkenly sleeping. Fortunately, the statue was only a copy located in the academy's hallway which leads to a room full of more valuable works.
We don't know whether the student (whose name has not been reported) was actually able to snap the ambitious photo before the amputation occurred. However, we can't blame him, because who wouldn't want to post a picture of themselves sitting in the lap of an ancient statue?
7

The guy who posed for a selfie too close to railroad tracks and got kicked by the train conductor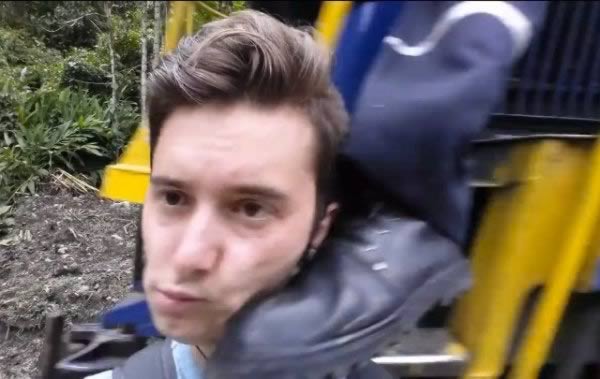 Selfie addicts should be really careful when posing for pics near large moving vehicles and realize that if you only get kicked in the head, you got off easy.
This careless self-photographer had the bright idea to snap a selfie really close to the tracks as a train was about to go by, but the conductor spotted him standing too close and took it upon himself to act like a human cow catcher – by kicking the guy in the head.
Some are speculating that the video of the ordeal is a fake, because why would you be shooting a video if you were posing for a selfie? Either way a smug selfie lover got kicked in the head, yay trains!
8

The reality celebrity who was chased by elephant after trying to take a selfie with it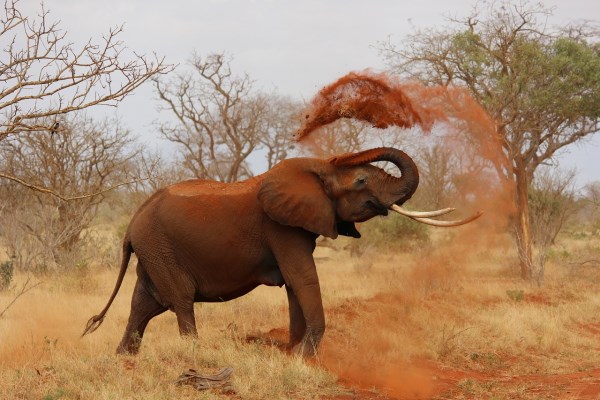 During her trip to Thailand, Kim Kardashian was hanging out with a giant elephant, and she did what any of us would do: she took a selfie with it – or at least, she attempted to take a selfie with it. The elephant decided to blow air out of his massive trunk, sending Kardashian into a panicky fit.