They say that imitation is the sincerest form of flattery, but for some, imitation is the sincerest form of fattery – as in making your wallets fat! People will go to great lengths to earn a bit of money by any means necessary. One of the most popular means has been proven to be by forgery.
Some of the forgeries on this list are by no means cheap knockoffs. A lot of thought, effort and care went into these fakes. You could argue that forgery is an art unto itself and that it takes quite a bit of talent to produce a ruse. The world of art is filled with many forgeries that have fooled and confounded experts for centuries. In fact, one example on our list includes a fake by one of the greatest artists the world has ever known. We could have made a whole list of just art forgeries alone, as there have been so many, but as they say, variety is the spice of life!
1

Han van Meegeran: The art forger who painted his way out of the death penalty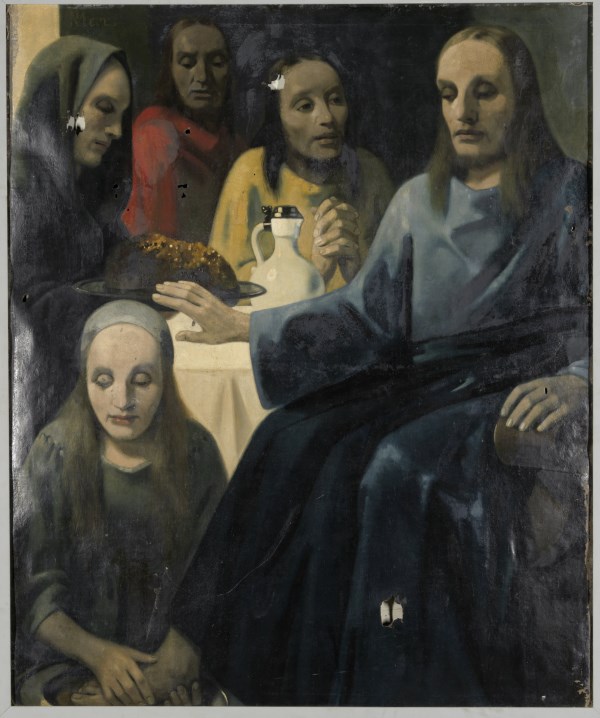 17th century Dutch painter Johannes Vermeer was one of the great Master painters but wasn't as well known as Rembrandt or Frans Hals, simply because he didn't produce as much work as his contemporaries. In fact, art collector Pieter van Rujivien acquired half of Vermeer's output. So, imagine the buzz in the art world when a previously unknown Vermeer, Christ And The Adultress, turned up in the collection of former high-ranking Nazi official Hermann Göring.
The sale of the painting was traced back to a gentleman named Han van Meegeran. Van Meegeran was charged with collaborating with the enemy and imprisoned. Facing a possible death penalty, van Meegeran claimed that the painting was in fact done by his own hand and was indeed a forgery. His work was so good that he had to prove he was a master forger by creating another work in prison!
Van Meegeran painted Jesus Among the Doctors. The court assembled a team of international art experts to inspect the "Vermeer." The team came to the conclusion that the painting sold to Göring was indeed a fake, due to chemicals used in the paint being introduced and manufactured in the 20th century.
The collaboration charges were dropped against van Meegeran, but charges of forgery and fraud remained. The forger was found guilty and sentenced to a year in prison, but died of a heart attack before he could serve time.
2

Michelangelo: Architect of the High Renaissance, sculptor, painter…forger?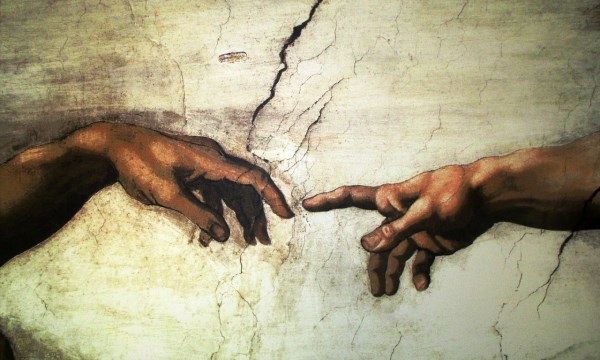 Michelangelo di Lodovico Buonarroti (a.k.a. Michelangelo) was responsible for some of the greatest masterpieces in history. His works – David, the ceiling of the Sistine Chapel and the Pietà to name just a few – exerted an unparalleled influence on art, but with an earlier piece Michelangelo started his career in, shall we say, a less than honest way.
At the age of 20 in 1496, Michelangelo sculpted a marble statue of a sleeping Cupid and tried to pass it off as an antique by burying the statue in acidic earth, which made it look older than it actually was. He wanted to give the impression that it was a found art object to get a higher price for the work.
The statue sold to a dealer who in turn sold it to Cardinal Riario of San Giorgio. When the Cardinal discovered it was a fraud, he demanded his money back from the dealer. The Cardinal, however, saw that Michelangelo had great talent and the young sculptor got to keep his profits from the sale.
This made Michelangelo an instant celebrity and his art career took off. It is even said that the same Cardinal was so taken with Michelangelo's talents that he invited the artist to work in Rome for a year.
The statue was destroyed in a fire in 1698.
So when you think about it, you could say that a forgery paved the way for the creation of some of the greatest paintings, sculptures and works of architecture in the history of mankind.
3

Konrad Kujau: Achtung! The Secret Diaries of the Führer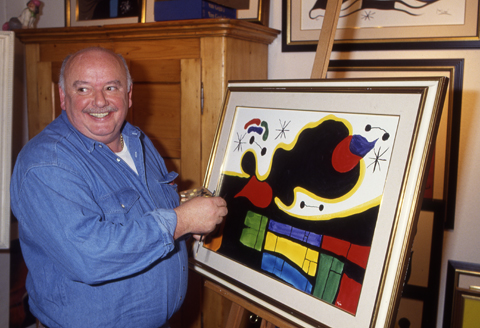 It was supposed to be one of the greatest finds in modern history, but instead it ended up as one of the most notorious forgery and publishing scandals of the 20th century.
In 1983, the German newsweekly Stern reported on the existence of 62 handwritten diaries kept by Adolf Hitler. A staff reporter for Stern, Gerd Heidemann, obtained the diaries for a cool $3.8 million.
As the story goes, an enigmatic Doctor Fischer hid the documents away for years in East Germany, after recovering from an aircraft crash at the end of the war in 1945 in Dresden. After their purchase, the diaries passed three handwriting tests. The Times of London and Newsweek magazine hired two historians, Hugh Trevor-Roper and Gerhard Weinberg, to examine the texts. Trevor-Roper deemed the diaries authentic.
However, within two weeks after the diaries were published, the West German Bundesarchiv (The German Federal Archives) revealed that they were "grotesquely superficial fakes" after discovering that they had many historical inaccuracies and were made on modern paper. It was later discovered that the diaries were the work of a master forger from Stuttgart, Konrad Kujau. Both Kujau and Heidemann were put on trial and given a 42-month sentence each for forgery and embezzlement.
The fallout caused editors and employees of the Times of London, Newsweek and Stern to resign or stand down.
4

Mark Hofmann: Master Mormon forger and murderer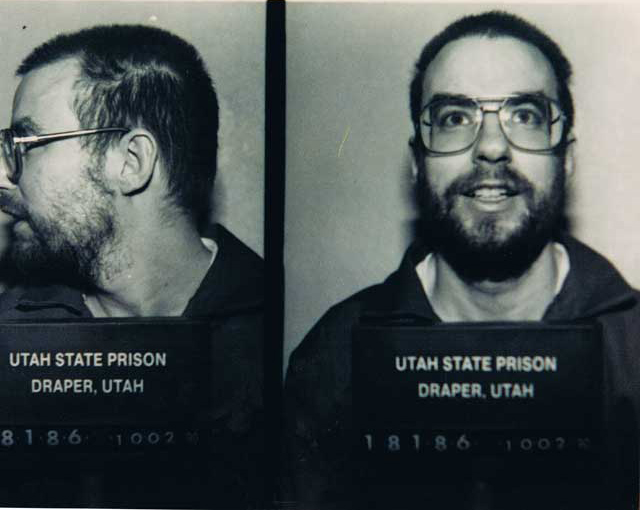 Mark Hofmann is perhaps the most notorious forger of them all. Not only did his forgeries fool experts and members of his church, but they also caused the death of two people.
Hofmann began his criminal career early. While in his teens, he forged a rare mint mark on a dime and fooled a coin collecting organization into believing it was genuine. That forgery started Hofmann's long and complex career of faking documents, coins and photographs which included the likes of everyone from LDS church founder Joseph Smith to Emily Dickinson, George Washington and Mark Twain.
Hofmann's most notorious forgery was known as "The Salamander Letter." This letter recounted how a church prophet encountered a white salamander that transformed into a spirit that guarded the Gold Plates (the source from which Joseph Smith said he translated the Book of Mormon). It set off frenzy in LDS circles, as it had not been mentioned in any previous church writings. Hofmann "discovered" numerous previously unknown documents and writings pertaining to the LDS, which earned him a lot of money while fulfilling his "desire to embarrass the church by undermining its history."
Eventually, he created a Ponzi scheme of asking for loans to purchase false documents like the "McLellin Collection" and donate them to the church. When facing pressure of repaying the loans or coming up with the documents, Hofmann tried to strike a deal with the Library of Congress for his fabricated "Oath of a Freeman" document to repay his investors for the McLellin Collection. Needless to say, the deal went sour.
Hofmann's debts continued to mount and in a desperate effort to buy more time he constructed bombs, which killed collector Stephen Christenson and Kathy Sheets, the wife of Christenson's former employer. Hofmann was also seriously injured when a third bomb went off.
During the bombing investigation, police found evidence of Hofmann's forgeries in his basement. He was arrested in January 1986 and charged with 27 counts of murder, forgery and fraud. In an ironic twist, Hofmann later took an overdose of antidepressants and fell asleep on his right arm, causing muscle atrophy that permanently disabled the hand that forged so many documents.
5

Banksy: A street artist infiltrates world-class museums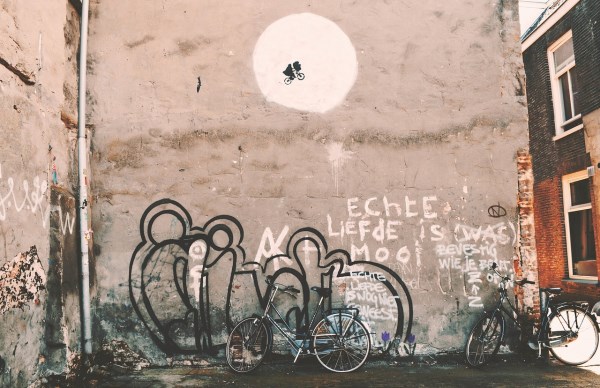 There are infinite examples of forgeries in the world of art, but this artist has taken things to a whole different level!
Street artist Banksy had his work shown in the world's greatest museums – the Louvre, the Met and MoMA to name just a few. The only problem is that these museums didn't invite him to have his art displayed! Well, at least not initially.
In March 2005, this "guerrilla artist" hit four of New York's biggest museums—the Museum of Modern Art, the Metropolitan Museum of Art, the American Museum of Natural History, and the Brooklyn Museum and mounted new pieces at each without the museums' permission! He didn't just stop in New York, he also mounted his own pieces at the Louvre, Gallery 49 in Britain and even Disneyland, where he snuck in an inflatable doll dressed like a Guantanamo Bay detainee on the grounds of the Big Thunder Mountain Railroad ride.
You could argue that Banksy used instillation art as form of forgery, but one thing is for sure, the man knows how to make an impression – much to the chagrin of the elephant the artist painted for his "Barely Legal" show in Los Angeles!
6

Lawrence X. Cusack: J.F.K's affair to remember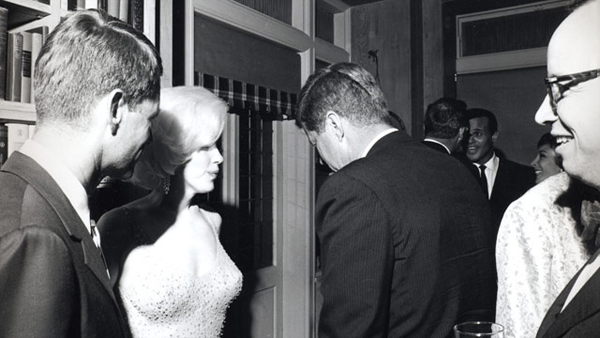 It's been long rumored that President John F. Kennedy and movie star Marilyn Monroe had an affair. Any evidence of this controversial romance would most certainly be news gold.
In September 1997, ABC News obtained a treasure trove of documents – supposedly in the late president's handwriting – depicting details of Kennedy's affair with Monroe, along with his alleged connections to mobster Sam Giancana. ABC was excited, calling the story "dynamite."
ABC obtained the documents from legendary news reporter Seymour Hersh who wrote an expose on the Kennedys entitled The Dark Side of Camelot. The documents helped land Hersh a $2 million TV deal. Hersh, in turn, received the documents from New York City lawyer Lawrence Cusack. Cusack claimed he got the papers from his father who worked secretly with the Kennedy family.
ABC soon discovered the hoax perpetrated by Cusack and instead of Hersh's TV special airing, ABC news program 20/20 ran a story on the fraudulent documents and confronted Cusack on the air. Cusack was sentenced to 10 years in prison on fraud charges. Hersh later told Newsweek, "Big deal, plenty of good reporters chase promising leads that fail to pan out."
7

William Henry Ireland: To Be Or Not To Be? That IS the Question!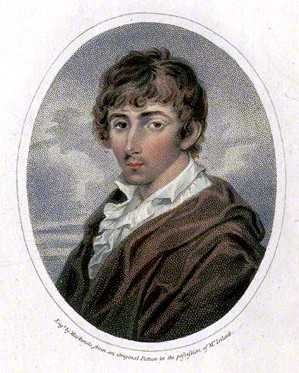 As literacy grew during the 18th century, a deep appreciation for the works of William Shakespeare grew astronomically as well.
A huge fan of Shakespeare's work was bookseller Samuel Ireland. Samuel was so obsessed with the "Bard of Avon" that he neglected his son, William Henry Ireland. William got his father's attention when he brought home a document written by Shakespeare that he found among estate papers of a client. After seeing how pleased his father was with this find, he brought home more papers written by the legendary playwright including a previously unknown Shakespeare drama called Vortigern.
Samuel arranged for Vortigern to be performed on April 2, 1796 at the Drury Lane Theatre. The theater owner knew the play was a fraud, but decided to let the show go on anyway. The actors were also well aware that the play was not the work of Shakespeare and hammed it up while they delivered their lines. The show had only one performance.
William Henry Ireland finally confessed that he wrote the play and forged the other documents, but his father believed they were the real deal to his dying day.
8

Tom Keating: From art forger to collectible artist
Tom Keating was not only an art restorer, but also a master forger who claimed to have faked over 2,000 paintings by over 100 different artists.
This British artist felt that the art world was corrupt and turned to forgery when it took little notice of his work. Keating left "time bombs" in his art, which gave clues that showed his works were forgeries. He would write text on the canvas before painting so it would later show up in x-rays and deliberately added other flaws, so it could eventually be concluded that his paintings were frauds.
In 1970, experts discovered that Keating painted thirteen Samuel Palmer watercolors. He was finally arrested in 1977 and accused of conspiracy to defraud, but the case was eventually dropped.
Keating later starred in his own television show on painting technique and released his autobiography.
Although he felt his work was not especially good, his works have gone on to become quite valuable and collectable.
9

The Greenhalghs: The family that commits fraud together…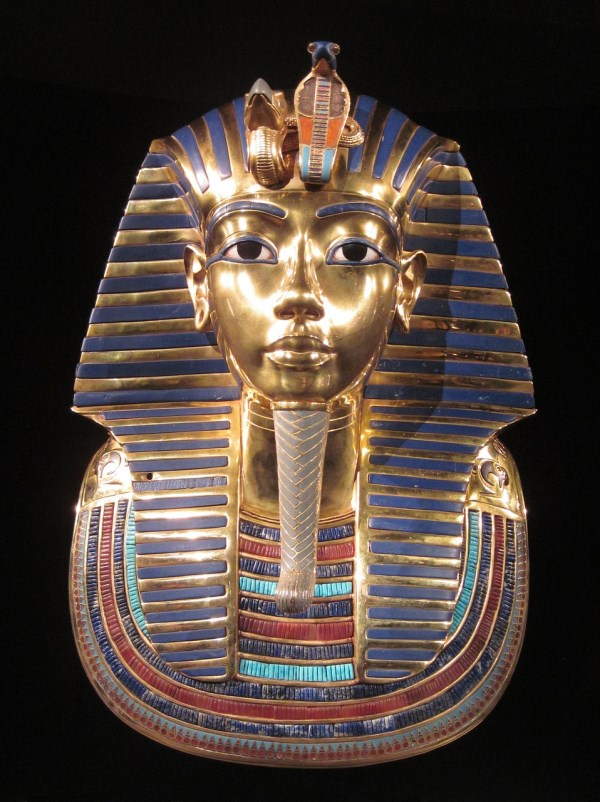 Any exhibition featuring items related to Egyptian pharaoh King Tutankhamun (a.k.a. King Tut) always promises to be extremely popular.
In 2003, the Bolton Museum in Manchester purchased an ancient Egyptian statue of Tutankhamun's granddaughter. Both the British Museum and Christie's authenticated the statue and believed it to be 3,300 years old.
The next year, the item was discovered to be a fake made by Manchester resident Shaun Greenhalgh in his parent's shed. It was discovered that the Greenhalgh family had been making forgeries for 17 years and made over a million pounds during that time.
Greenhalgh was sentenced to four years after being found guilty of fraud and money laundering and his parents were given suspended sentences for conspiracy to defraud.
The statue still resides in the Bolton museum, but in a section about forgeries.
10

Frank Abagnale, Jr: Catch Him If You Can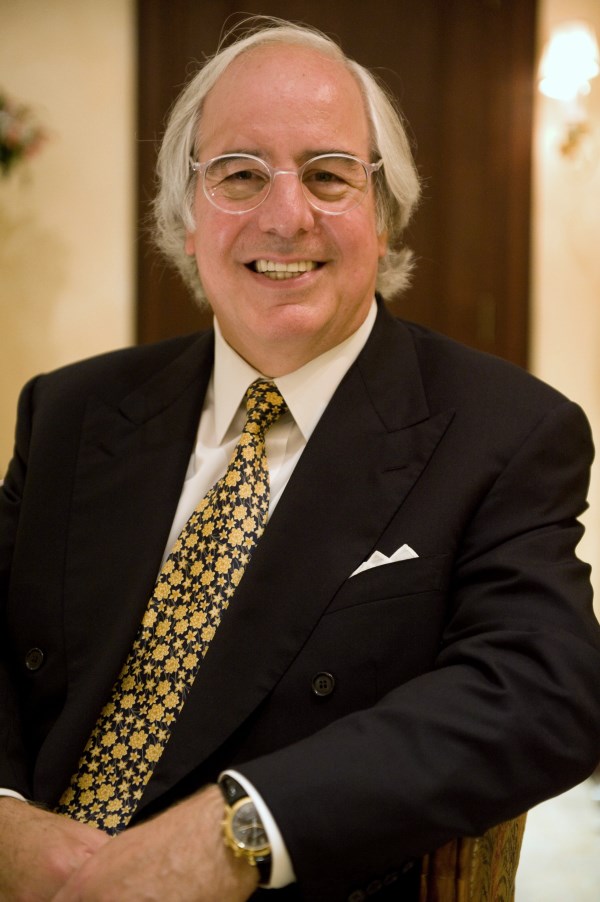 Frank Abagnale Jr. is one of the most famous imposters and forgers of all time. He inspired 2002's Catch Me If You Can, starring Leonardo DiCaprio.
Early on, Abagnale developed ways of defrauding banks, which included printing out his own almost-perfect copies of checks depositing them, and persuading banks to advance him cash on the basis of his account balances. He also used to print his account number on blank deposit slips and add them to the stack of real blank slips in the bank. This meant that the deposits written on those slips by bank customers entered his account rather than the accounts of the legitimate customers.
By the time he was 16, Abagnale posed as a Pan Am pilot in order to get free flights. After authorities discovered that he was a fake, he posed as a doctor in Georgia and a lawyer in New Orleans. (Amazingly, Abagnale did pass the bar exam!)
The police finally caught up to the swindler and he served time in France and Sweden before extradition to the U.S., where he was sentenced to 12 years. Abagnale was paroled after 4 years on the condition he use his expertise teaching and working undercover for the FBI. He turned his life around, using his knowledge to consult banks and businesses on fraud. The former criminal is now a millionaire by legitimate means.