1

Black Twins Make Gay Porn, Rob Stores, One Goes to Jail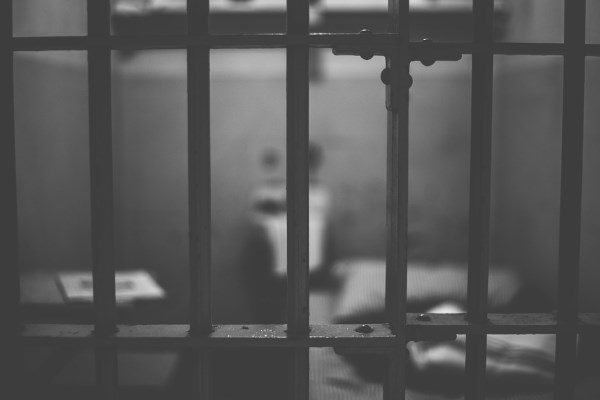 Keyon Goffney and his twin-brother Taleon were literally hard up for money. That's why they agreed to be in a gay porn threesome video, even though Taleon is straight. The notoriety of being twin black gays made it difficult to get more legit work, so in 2008 the two ended up working together to rob stores in the Philadelphia area. The pair were busted by the cops, but Keyon escaped and turned on his twin; Taleon ended up in prison and Keyon is trying to return to a more mainstream modeling career.
2

"Ken and Barbie Killers" - Barbie Turns On Ken
Karla Homolka and her husband Paul Berardo were dubbed "the Ken and Barbie Killers" because of their good looks and seemingly perfect life. But there was a dark underbelly: Paul convinced his future wife (they were unmarried at the time) to videotape and rape Karla's sister while she was drugged – the sister died during the event. They later did the same heinous thing to 2 other teenage girls in the Toronto area. Paul maintained his innocence, at least in the murder part – he says Karla was the one responsible for the deaths. However, Karla denied his claims, saying she was abused by Paul and struck a plea bargain with prosecutors. She ended up only serving 12 years and remarried (to her lawyer's brother) while Paul still rots in jail.
3

Burke and Hare Smother People, Burke Hangs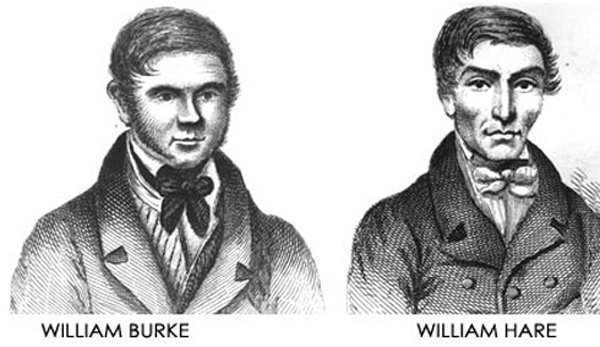 William Burke and William Hare were Irish immigrants living in Scotland in the early 1800s. They devised a scheme to smother 16 people and sell their bodies as cadavers for medical dissection. They were eventually caught and tried. Hare was granted immunity for testifying against Burke. Burke was convicted for the crimes and hanged in 1828; the word "burking" was coined as a euphemism for smothering.
4

"Natural Born Killers" Caril Fugate Says Charles Starkweather Kidnapped Her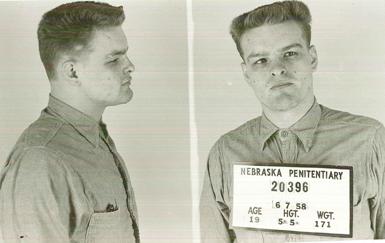 Charles Starkweather lived in Lincoln Nebraska and was an outcast and loner with a speech impediment and misshapen legs, but he admired James Dean in Rebel Without a Cause (this was 1956) and soon charmed Caril Ann Fugate –  he was 18 and she was 13.
The pair became inseparable and that's when things got ugly. In addition to the killing of a service station attendant, the two went on a week-long murder spree in 1958, killing Caril's parents and 9 other people. (This would become the basis of Oliver Stone's Natural Born Killers amongst other Hollywood films.)
Caril, maintained her innocence the entire time, saying Charles threatened and forced her to do the crimes. The judge, however, did not believe her. Charles ended up frying in the electric chair and Caril was released from prison in 1976 after 17 years behind bars.
5

Charlene Gallego Testifies Against Serial Killer Husband Gerald in Trial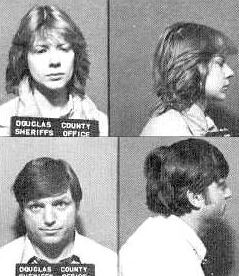 This creepy husband-and-wife serial killer team killed 10 people between 1978 and 1980, often torturing and keeping them as sex slaves in their basement before finally doing them in. After they were caught and the trial began, Charlene teamed up with prosecutors against Gerald in exchange for leniency. Gerald ended up dying in prison in 2002. Charlene was released in 1997 and was last seen in Sacramento working for a local charity.
6

Murderous Porn Star Repents, Fingers Ex-Lover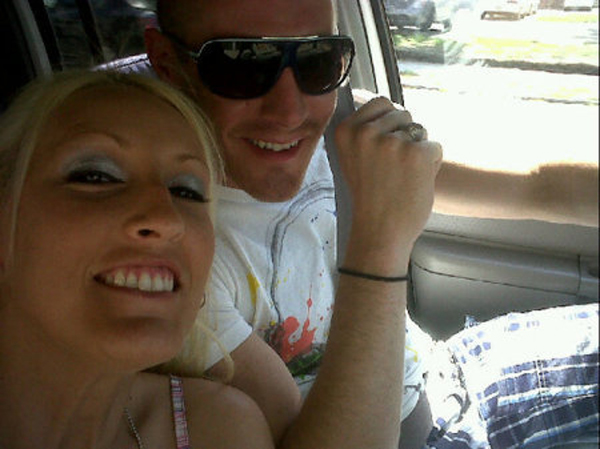 A selfie tweeted before the murder
Amanda Logue (a.k.a., Sunny Dae) and Jason Andrews were porn stars who often bragged about their exploits on Twitter. Amanda was hired by Dennis "Scooter" Abrahamsen for a sex party at his Florida home. However, it turned out to not be so "sexy" – Scooter was found dead the next morning. A trail of electronic messages between Amanda and Jason pointed to them as the culprits, including Amanda texting "I'm (expletive) exited (sic) … I want to (have sex) after we kill hum (sic)." They were thrown in jail briefly for an unrelated theft (and before being charged for murder).
Amanda paid her bail and fled to Georgia, reunited with husband, and turned to the church for salvation. When later questioned by a detective she said she was at the scene, but that Jason did the deed. Both were eventually tried and convicted.
7

Mary Creighton Poisons Everette Applegate's Wife, Blames Him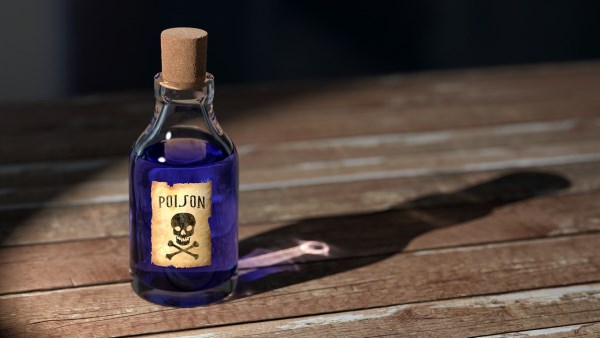 Mary Creighton was a master at poisoning people. Over the course of her life (she died in 1936) family members including her brother and mother-in-law would suddenly become ill and die. The police suspected her and her husband John of the deeds, but the evidence was thin; Mary would be tried and acquitted twice. Mary and John, along with her 14-year-old daughter Ruth relocated to New York and moved in with Ada and Everette Applegate. Mary and Everette began an affair, reportedly even having sex next to the sleeping Ada, who was so overweight she rarely left her bed. Everette also started having an affair with young Ruth, which Ada found out about. She was furious and threatened to tell the town. That is when Mary struck again; Ada soon died of a supposed heart attack. The police know about Mary's past and ordered an autopsy, which revealed enough arsenic in Ada to kill 3 people. Mary and Everette were arrested. Mary quickly confessed, but then turned on Everette saying it was all his doing. She claimed Everette forced her to do the deed as well as have sex with him. Everette claimed he wasn't involved in the murder, saying he wanted to marry Ruth but didn't kill his wife.
Mary and Everette were both convicted and electrocuted. Mary fainted on her way to the chamber and was killed while unconscious. Everette went to the chair proclaiming his innocence. Only the naive John Creighton believed Mary to the end.
8

Serial Killer Rosemary West Turns On Fred, He Hangs Himself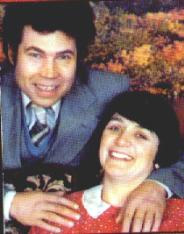 Fred and Rosemary West lived on 25 Cromwell St. in Gloucester, which has been aptly nicknamed "The House of Horrors." Many young women, including Mary's own sister and daughter, had vanished in the area over the years.
Fred had a learning disability and Rosemary was a very convincing liar; somehow they used these traits to escape detection for many years. When they were finally caught in 1994, at least 12 bodies were found buried on their property. However, during the arraignment Rose turned on Fred, turning away from him when he tried to touch her. Fred was found hanging in his cell on New Years Day, 1995 before he could go to trial.
Rose tried to portray herself as a victim, but judge and jury were not convinced. She is serving multiple life sentences in a high-security prison, and says she is "happy."
9

Adam Garber and Elizabeth Calvo Each Blame the Other In Son's Death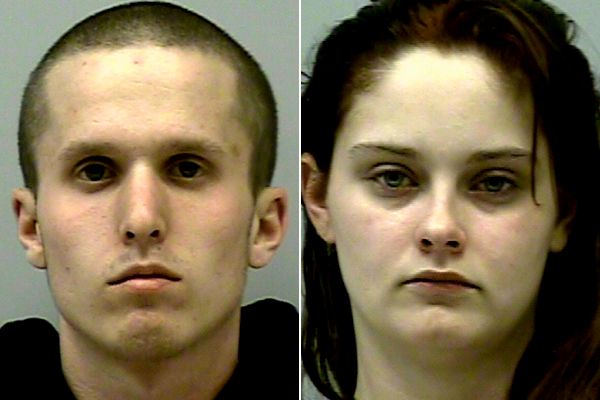 Adam Garber and Elizabeth Calvo callously beat their 2 year old son, Aiden, to death. The child's multiple injuries were discovered when they called 911 to say he was having seizures. They were brought into custody and charged with murder. Their other son Richard, who survived, told police Adam would flip a coin to see which one of the children he would beat and which he would play with. Both Adam and Elizabeth blamed the other for their horrible deeds.
10

Former Death Row Inmates Meet, Marry
Ugh, we are feeling sick after reading about all these horrible people. So for the last entry, we'll use the different definition of "turn on" and tell you about Sunny Jacobs and Peter Pringle who were both accused and convicted of crimes they did not commit. Not only did they serve many years behind bars, but both were sentenced to death.
Sunny was jailed in Florida for the murder of 2 police officers and Peter in Ireland for a similar crime. Peter was exonerated in 1992, and Mary in 1998 and they met as she was traveling the world railing against the death penalty. They married in Ireland in 2006 and then again officially in New York City in 2011; they are now both senior citizens (he's 74, she's 63) and committed to campaigning for human rights. We feel better now, do you?