An alpaca pokes his head out from the passenger seat of a car in a traffic jam in Changchun, China. The five-year-old camelid has been hired by a bar in the town in the hope he'll attract more customers.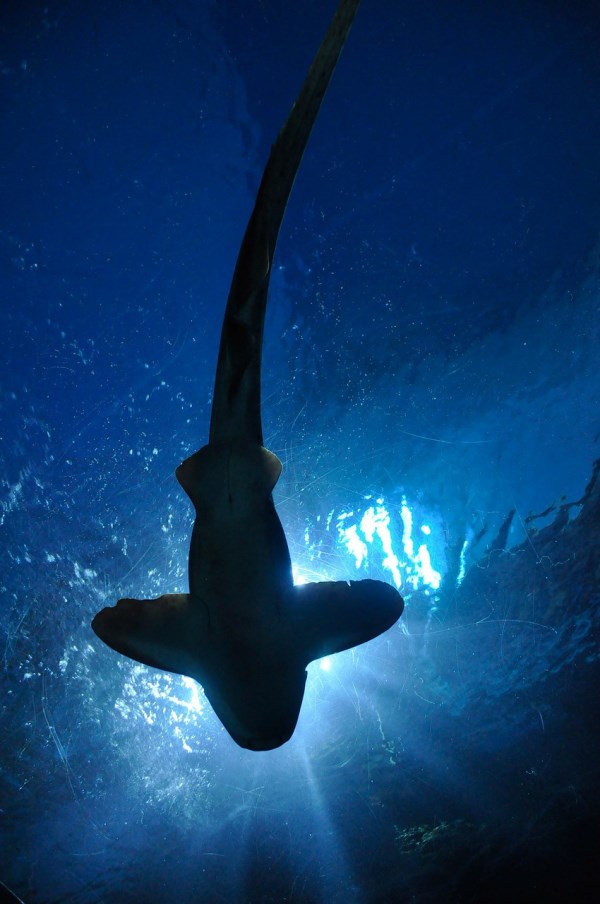 Picture this – you're gassing up your car when you notice the pickup truck at the next pump has an 800-pound shark in the flatbed! This is exactly what happened near Pensacola Beach, Florida, and the motorist's Facebook photo of the scene went viral.
Earnie Polk, 43, said he and his cousin, Joey Polk, hooked the 11-foot-long mako shark while surfcasting from the shore of a Gulf Coast beach in April 2014. He said it took an hour to wrestle the shark to the shore.
They were only planning to tell family and close friends about the catch, but then the photo began making the rounds. It turns out Polk and his cousin hold three records from the International Land-Based Shark Fishing Association.
Polk says they usually release what they catch, but in this case the shark was exhausted and could not swim out to sea again.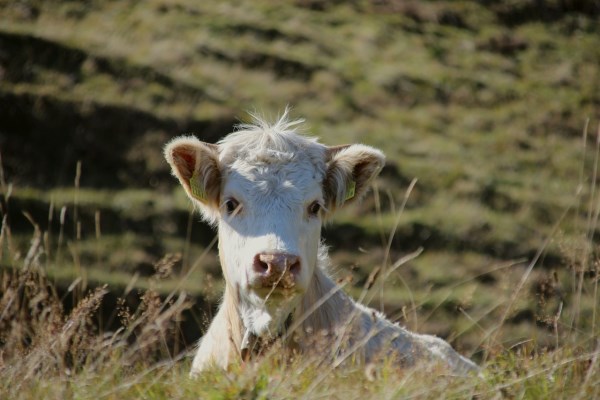 Drivers on an Austrian expressway could not believe their eyes when they spotted a VW Golf crammed with two calves in its boot. The driver said he had converted his car especially for the purpose of transporting calves from his farm to the pasture.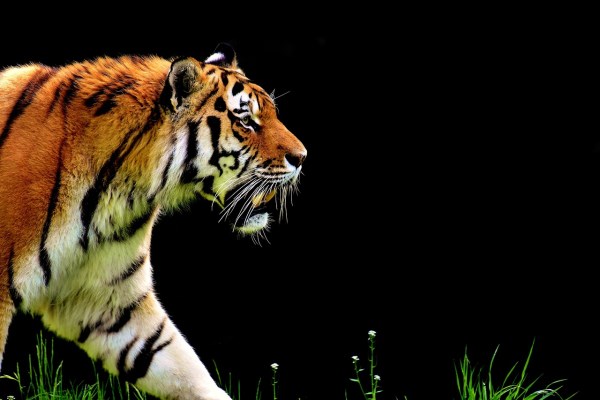 This picture of a tiger hanging out of the window of a car driving in the Marina Promenade area of Dubai once created frenzy in social media circles.
The picture was posted in 2012 on social media sites Twitter and Facebook and was soon tagged a "top image" by Twitter. One tweet dubbed the tiger as stuffed. Another said: "It is indeed real – someone brought one to a party once to show off."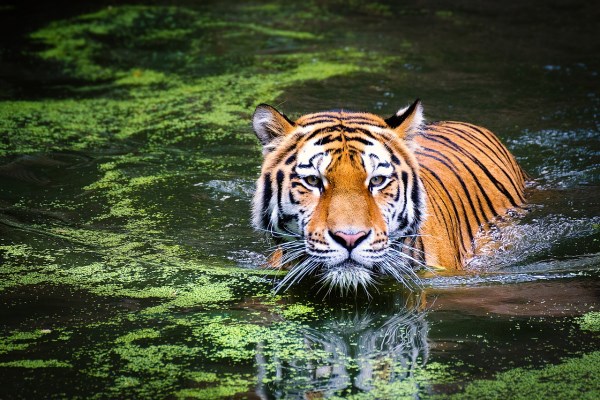 This big cat was sighted purring in the back of a Nissan Armada when traffic came to a halt in Dubai.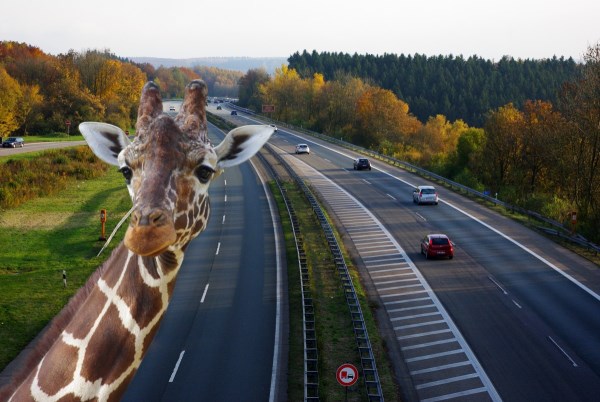 A strange sight on the northern fifth ring road in Beijing – a driver spotted a giraffe being transported in a wooden box on a truck. Giraffes on highways are very rare in China, in or out of boxes.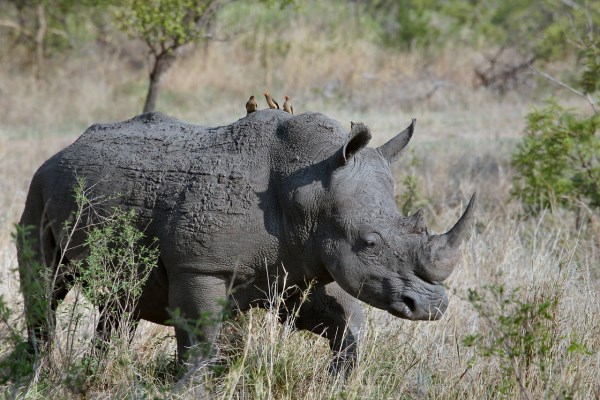 No, you're not seeing things. That IS a rare black rhino dangling hundreds of feet in the air from a helicopter.
Fear not, it's not some horrendous Farmville/ Goodfellas mash-up, rather it's part of a conservation drive to encourage more breeding.
While the sight of this weighty mammal strapped by its ankles might seem strange, it is considered safer as the animal spends less time under anesthesia than it would on the ground.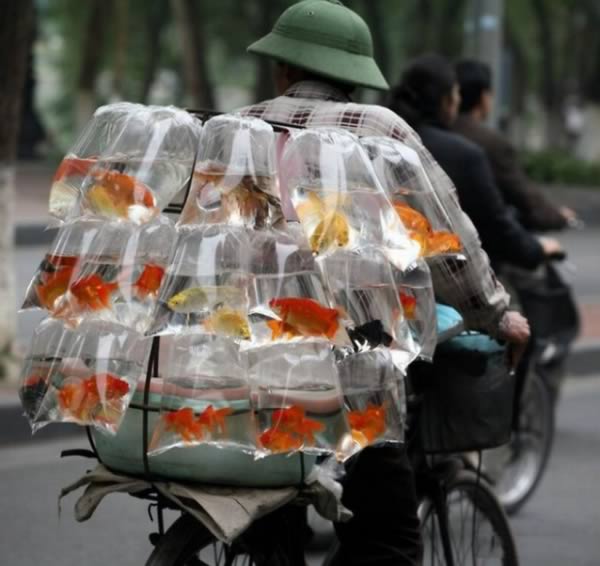 Goldfish carrier in the streets of Tokyo.

A man transports a white camel via a donkey cart while fleeing from renewed warring between the African Union Mission to Somalia.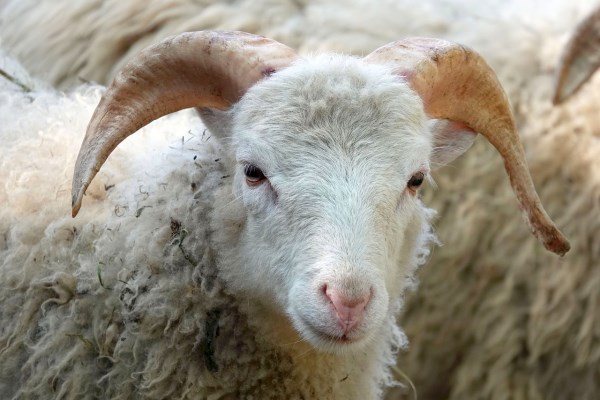 A man attempting to transport a live sheep in a Ford Falcon sedan along with three young children was stopped by inspectors in Melbourne.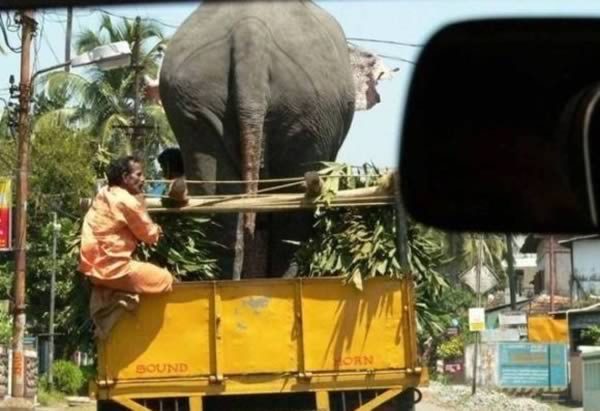 You certainly wouldn't expect to meet with an elephant at a red light.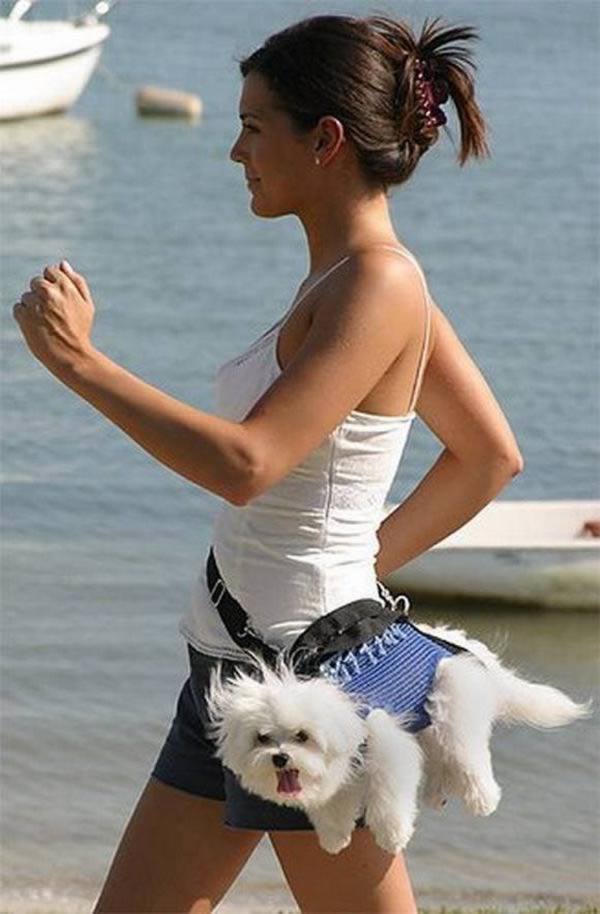 Either this is the coolest way to transport a dog or the lamest dog walking ever.