1

Wiener Dog Racing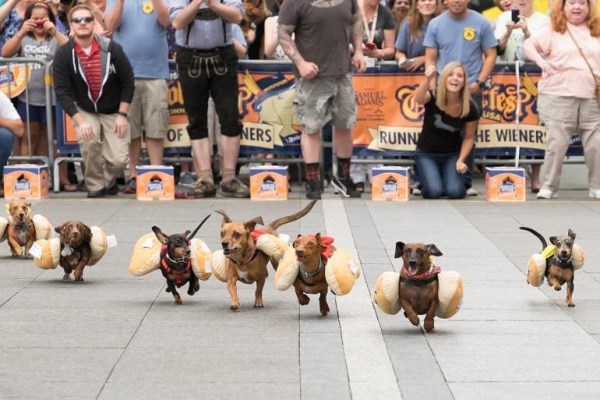 For those of us who don't drink beer, Oktoberfest celebrations in the U.S. can be a bit boring. Unless you're lucky enough to live in Cincinnati – those lucky Oktoberfest revelers have something entirely different to give them a buzz – wiener dog racing!
To make sure it stays sufficiently adorable, all participants must wear a chic hot dog costume, though they do get their choice of topping.
October 2013 was the Seventh Annual Hillshire-Farm's Running of the Wieners event. Over 100 contestants participated for the title of speediest wiener. No word on who the winning wiener was, but in my eyes, they're all winners if they look that adorable.
2

Bridal Race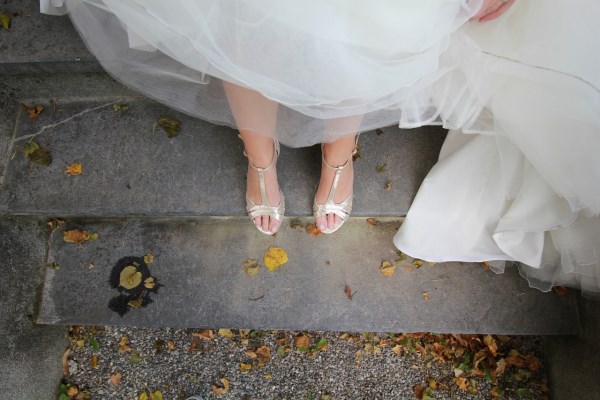 Around 100 young Serbian brides-to-be take part an annual race in Belgrade for a chance to win their wedding dress.
The 150-metre dash requires competitors to don wedding gowns and running shoes in a sprint through the Serbian capital.The winner and two runners-up receive numerous awards including the bridal dress they wore in the race.
3

Fake Horse Race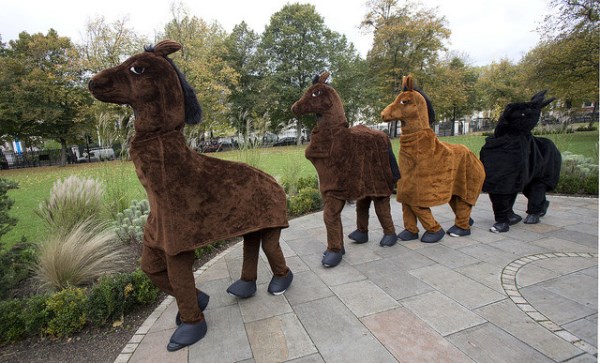 One of Britain's most bizarre racing events, the annual Pantomime Horse Grand National Race, is also one of the most fun.
Designed as a parody of the Grand National horse race held in Antree, the Pantomime Horse Grand National draws in thousands of people to the city center of Birmingham, all eager to watch the competitors and bet on the winner.
Contestants pay a 50 pound fee to enter the competition and slip into their plush horse costumes for a chance to win the grand prize, a bottle of champagne. You may think it's not much, but it really isn't about the winnings at all. All the money raised from entrance fees, sponsorships and betting on the sidelines goes to the Lord Mayor's charity funds.
4

Eating Race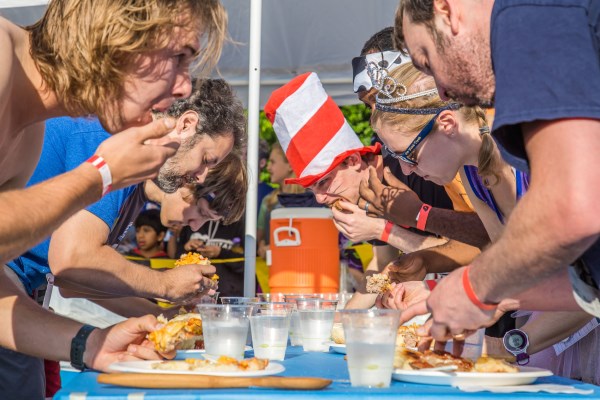 For all you runners that run to eat, this is a race designed for you. Based in Durham, N.C., the Doughman Challenge is a four-person team relay event that requires each team member to perform an individual eating and athletic leg of the race course.
The race comprises of one lap in the pool (with some running), a 10-mile bike, a 2.5-mile run, and finally, another, shorter 1.75-mile run to the finish line, not to mention eating a delicious food item at the beginning of each leg which could quickly turn the event into a puking disaster.
The Doughman Challenge raises money for local Durham charities and in its six-year history it has raised more than $100,000. Welcome to the real "hunger games."
5

Stiletto Racing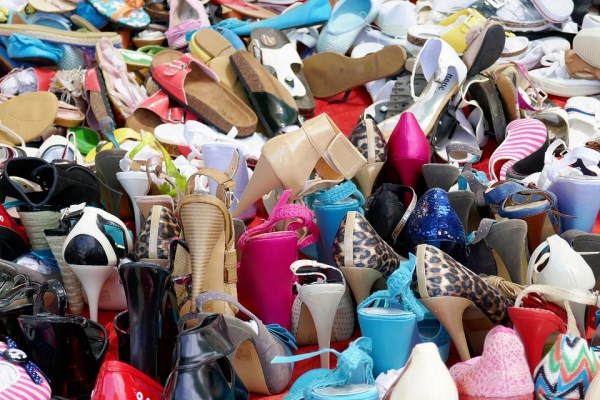 Every year young women line the streets of Moscow to participate in what could be the most important race of their lives. No, these are not Olympic hopefuls. These women run for a higher purpose – shopping.
Glamour magazine hosts an annual stiletto race. Young women strap on their tallest heels (3.5? minimum, to be exact), and run a 50 meter course in hopes of winning a $3,000 gift card. Most of the women taped their shoes to their feet, but that did not stop the barrage of trips, slips, and falls.
6

Santa Speedo Run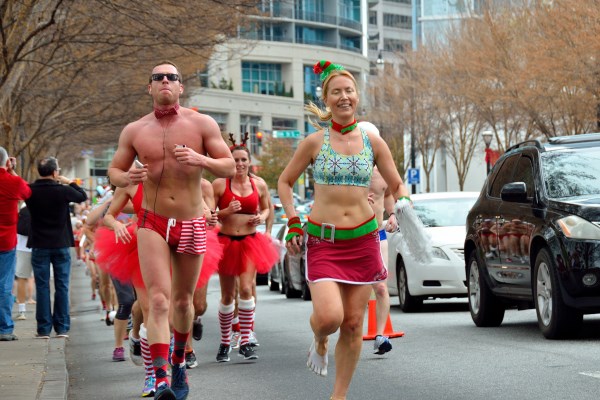 The Santa Speedo Run is a weird and unique fundraising event like no other. It began in Boston in 2000 with 5 guys just looking to spread some holiday spirit by running through Back Bay in only Santa hats and Speedos. Since then it has grown to include 700 men and women each year and has become an annual holiday tradition that has hosted thousands of participants who have helped to raise over $1.4 million for local children in need.
7

Mud Run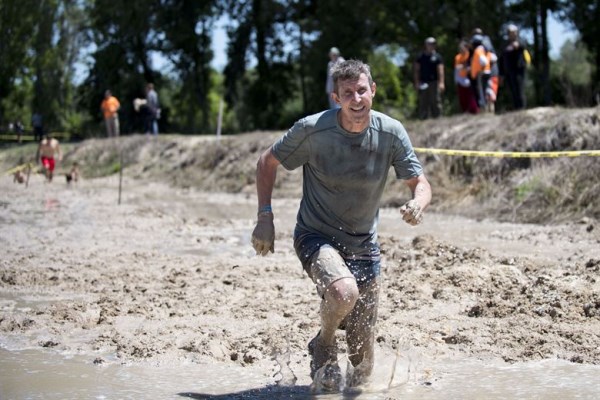 The Mud Run is an adventure race where contestants hurl themselves through mud-pits, bog holes, and waist-high mud rivers on a challenging cross-country race. Participants challenge themselves to either a 6km or 12km course that traverses the forests, grasslands, and creek crossings, according to the Mud Run website.
8

Lobster Crate Race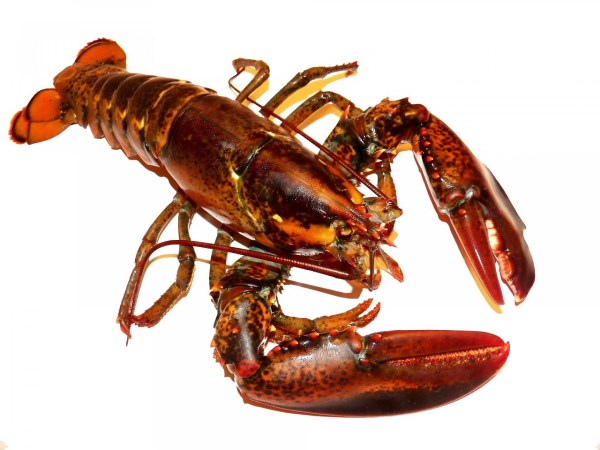 The Maine Lobster Festival is an annual event during the summer celebrating all aspects of the Maine lobster industry. It is held at Harbor Park in Rockland, Maine and attracts tens of thousands of visitors.
Highlights of the Festival include the crowning of the Maine Sea Goddess, cooking contests, and a lobster crate race, in which the goal is to walk across as many partially submerged lobster crates as possible before falling into the water; the record is 4,501 crates crossed by a 12-year old boy from Connecticut.
9

Steepest Race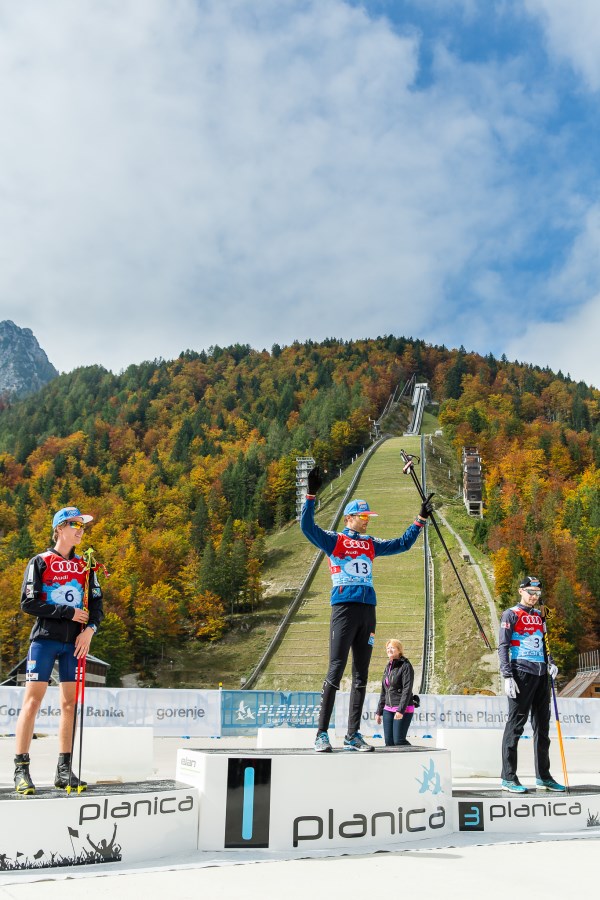 The Planica 400 sponsored by Red Bull takes racing to the next level.
The Red Bull 400 is only 400 meters in length, and yet it just might be the toughest race of that distance in the world. The race takes place on the face of a vertical ski jump! It is so steep the runners have to crawl their way to the top! Competitors race up the side of a mountain in Planica, Slovenia in a grueling test of speed, strength and endurance.
10

Zombie Race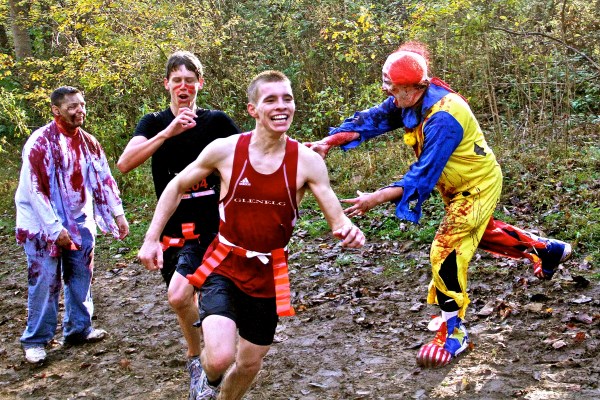 Run For Your Lives is a 5K obstacle course adventure run series created by Maryland-based Reed Street Productions. Like other obstacle races, runners navigate through various terrain and physically challenging obstacles. Unlike other obstacle races, runners try to dodge and escape from zombies roaming the course trying to grab flags from runners' flagbelts, similar to flag football.
The event is billed as training for when the real zombie apocalypse comes. During and after the race, people attend the Apocalypse Party which has live music, beer, food, vendors, and games. Costumes, team uniforms, and zombie make-up are highly encouraged at the event and add to the lighthearted atmosphere.