1

Pilot Crashes Plane
I guess they call it a cockpit for a reason...
Yes, we all know about the Mile High Club, but usually that's reserved for passengers, not those flying the plane. However, as documented by accident #MIA92FA051 of the NTSB, on Dec 23, 1991 a Piper Aircraft crashed during a test flight, with a pilot and pilot-rated passenger, who also happened to be male and female. According to the report, the right wing failed, and the plane crashed in Rainbow Lake, FL. Upon investigation, it was discovered "BOTH OCCUPANTS WERE PARTIALLY CLOTHED AND THE FRONT RIGHT SEAT WAS IN THE FULL AFT RECLINING POSITION. NEITHER BODY SHOWED EVIDENCE OF SEATBELTS OR SHOULDER HARNESSES BEING WORN. EXAMINATION OF THE INDIVIDUALS' CLOTHING REVEALED NO EVIDENCE OF RIPPING OR DISTRESS TO THE ZIPPERS AND BELT."
The probable cause was determined as "THE PILOT IN COMMAND'S IMPROPER INFLIGHT DECISION TO DIVERT HER ATTENTION TO OTHER ACTIVITIES NOT RELATED TO THE CONDUCT OF THE FLIGHT."
2

Woman Mauled to Death By Lion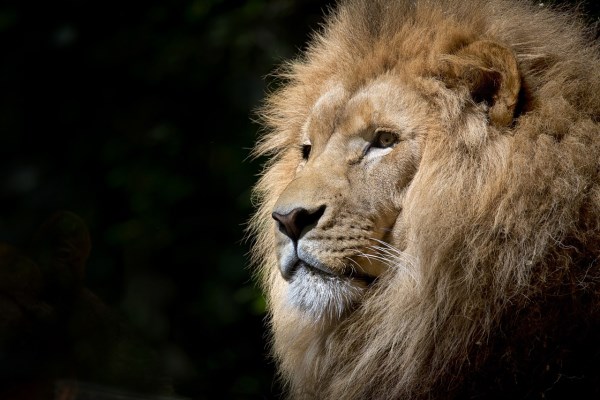 We wish we were "lion" about this one: a woman named Sharai Mawera was killed by the king of beasts while having sex in the bushes in Kariba, a popular African tourist destination.
According to the boyfriend (who was unnamed), he heard a loud roar and instinctively ran and tried to flag down passers-by. The only problem was he was naked and wearing only a condom, so it was reported that people thought he was insane. The woman, also known as Mai Desire, was killed before the police could arrive.
Lions often attack and kill people in the area, and the local authorities have been warning people to not venture into concealed areas, no matter how horny they are.
3

Woman Killed, Man Loses Legs on Train Tracks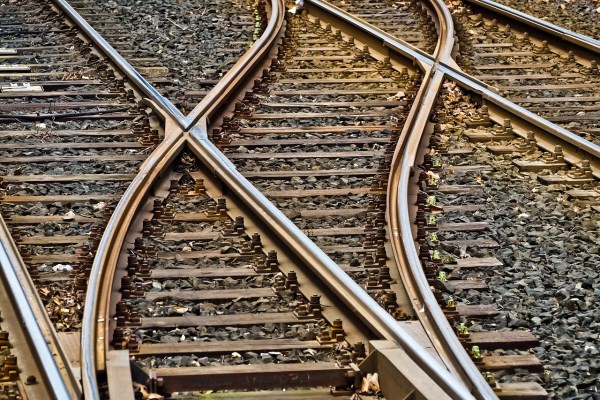 In to you like a train...
Something about the "thrill" of the rumble of a passing train (and perhaps because they were drunk) caused this couple to spontaneously get busy on a railroad track near Zaporzhye, Ukraine. That proved to be a "fatal attraction" when a train passed through, killing the woman and dismembering the boyfriend in the incident.
The Ukraine Interior Ministry said in a statement that the pair had "failed to overcome their natural passion."
4

Woman Falls in Well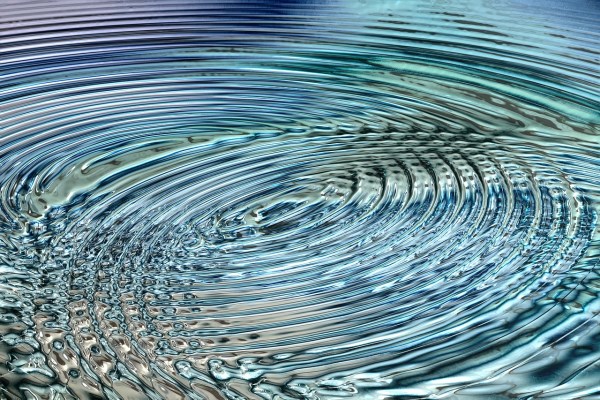 Well well well...
21-year-old Edelia Aponte met her lover earlier in the evening in Plaza Cuidad Real, near central Spain. They went off into a secluded area and began to make love, but then things started to not go so "well."
A covering on a well had become dislodged, and the woman fell in. Her partner panicked, fled and anonymously tipped off police with a phone call. The police rescued the half-naked woman, who noted she was saved by being able to swim and having not hit her head in the fall.
5

Woman Passes Out in Store From Vibrating Undies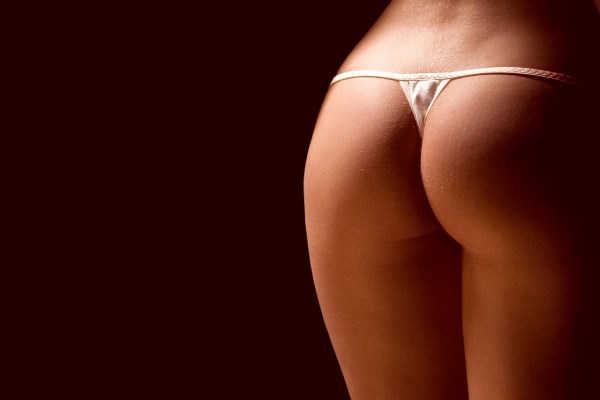 (Not necessarily) the "passion pants" in question.
Oh those naughty knickers! A 33-year-old Welsh housewife was reported to have passed out at an Asda Supermarket in Swansea. The reason? She had been "overcome" by the vibrations of a pair of Ann Summers Passion Pants she was wearing underneath her clothes. She collapsed against some shelves and banged her head. As she lay there, spectators reportedly could hear the undies still buzzing.
6

Couple Falls from Roof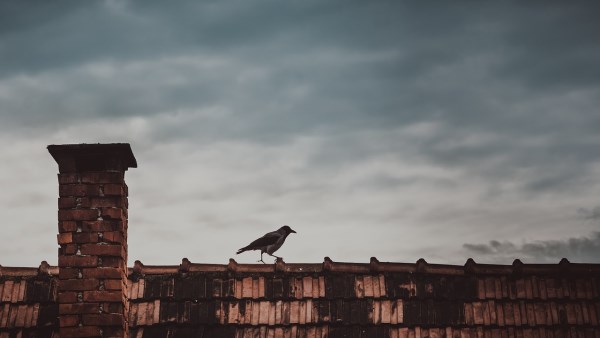 Safety tip: Don't have sex here
A man and woman were discovered by a taxi cab driver, naked and seriously injured. The pair, in their 20s, were rushed to the hospital. Upon further investigation of the area, clothing was discovered on the Palmetto Armory Building roof 50 to 60 feet above where they were discovered. There were no signs of foul play, leading investigators to conclude they were having sex and must have slipped and fell. Ya think?
7

Teacher Accidentally Shows Sex Tape to Students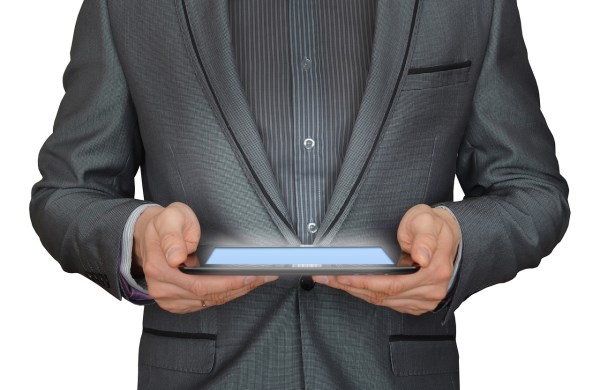 OK, technically this isn't public sex, but rather sex that later became public. An Arkansas teacher says somehow an image of her performing a sex act ended up on the iPads of her students, via an iCloud account. She acted quickly and removed the offending image, and sent home an apology to the parents which read, in part "I would personally like to apologize for and inappropriate and unprofessional image that your child may or may not have seen."
8

Couple in Car Die of Carbon Monoxide Poisoning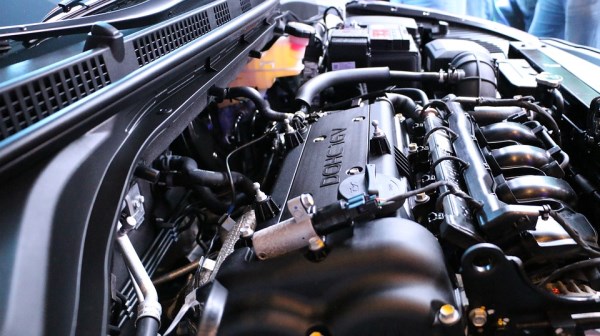 Many a couple have had a sexual experience in the back of a car. One thing important to always remember is to turn off the engine if you are in an enclosed space, otherwise you will die.
Tragically, Keith Payton and Salina Johnson of Pennsylvania learned that lesson the (ahem) hard way. It is believed they pulled into a parking garage for a little nookie because Ms. Johnson was found in a partial state of undress the next morning; the car had run out of gas, but the ignition was still on. They must have thought it was just going to be a "quickie" or they were so overcome by passion that they went at it... only to be overcome by carbon monoxide fumes shortly thereafter.
9

Lightning Strikes Causing Couple to Flee Naked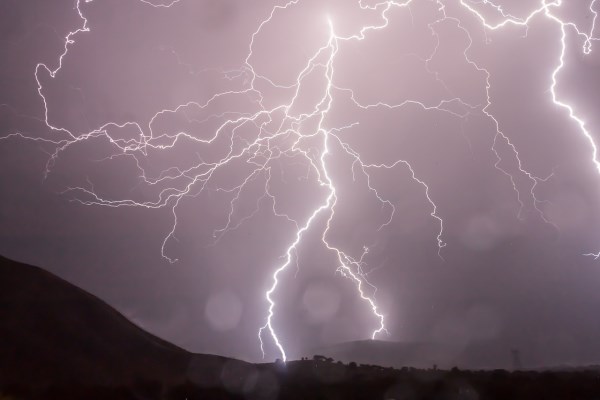 Young lovers Jens Gottlieb and Lisa Gruhn started feeling frisky while motoring on a German highway. They decided to pull over near the town of Werl and hop into the bushes for a little fun fun fun OFF zee autobahn. The weather changed very quickly and a bolt of lightning struck near the pair; it freaked them out so much they ran out from the brush completely naked and became disoriented. After being spotted by a motorist, the couple were found by police, helped to their vehicle and given some warm clothes.