Facebook, Twitter, Skype and Google make it easier than ever before to find loved ones, pets, or even the odd teddy bear once thought lost forever. Check out these 10 heartwarming reunions.
1

The woman who was reuinted with her mother who left her in a Burger King bathroom as a baby after Facebook post goes viral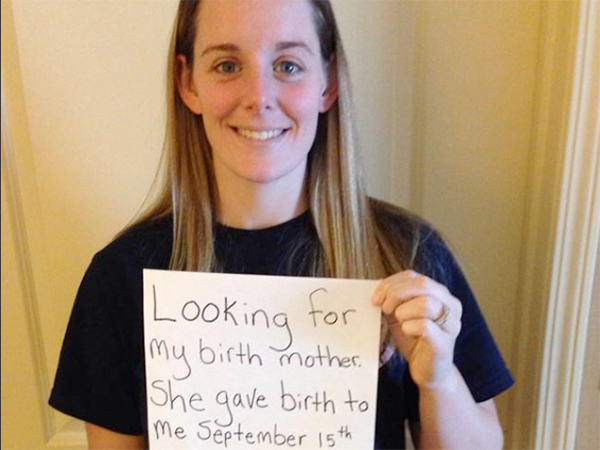 In 2014, a 27-year-old woman abandoned as a baby in a Burger King bathroom found her birth mother after her search went viral.
On September 15, 1986, Katheryn Deprill was just a few hours old when she was found by a Burger King customer who stayed with her until authorities arrived.
Katheryn was quickly adopted and never made an attempt to look for her birth mother until she had children of her own. She decided she wanted to find out any medical information that might be beneficial to her kids.
She took to Facebook and posted a photo holding a sign which said, ""Looking for my birth mother…. She abandoned me in the Burger King bathroom only hours old, Allentown PA. Please help me find her by sharing my post." The post went viral and the media even picked up the story.
Katheryn soon got the call she had been waiting for and met with her birth mother for about four hours an attorney's office. Her mother – who has chosen to remain anonymous – expressed regret over her decision. She confided that she was raped while traveling abroad and became pregnant at 16. Scared, she hid the pregnancy from her parents.
Katheryn forgave her mother "110 percent, absolutely" and said, "We are definitely going to have a relationship."
2

The twin sisters separated at birth who found each other on YouTube and Facebook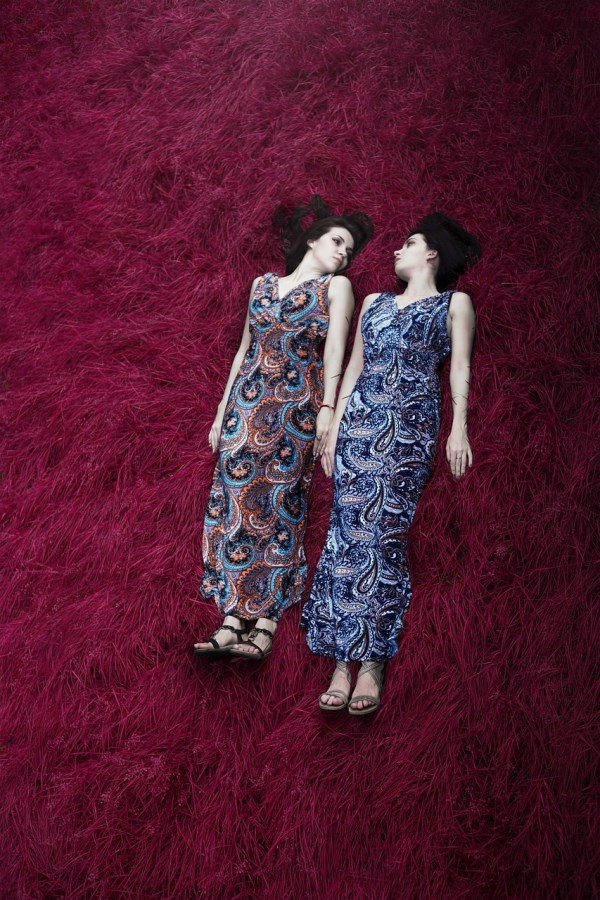 Sisters who were adopted as babies found each other by chance on YouTube and Facebook.
Raised on different continents, neither of the sisters knew the other existed until last year.
London-based fashion designer Anaïs came across a video of Samantha – an actress living in Los Angeles – on YouTube and noticed a strong resemblance. After a little sleuthing, she sent and email via Facebook which said: My name is Anaïs, I am French and live in London. About 2 months ago, my friend was watching one of your videos on YouTube, and he saw you and thought that we looked really very similar... I then checked your name, stalked you A BIT, and found out you were born the 19th of November 1987… I was born on the 19th of November 1987, in Busan, but my papers were made at the Holt Children's Institute, so 'officially' I was born in Seoul. My Korean name is Kim Eunwha. I arrived in France the 5th March 1988, so 3 months later.
Samantha responded and after a few Skype sessions, they met in London. They shared an immediate bond and a DNA test soon confirmed that not only were they sisters, they were twins.
The "twinsters" now have a documentary in the works detailing their story.
3

The father and daughter who found each other on Facebook after 50 years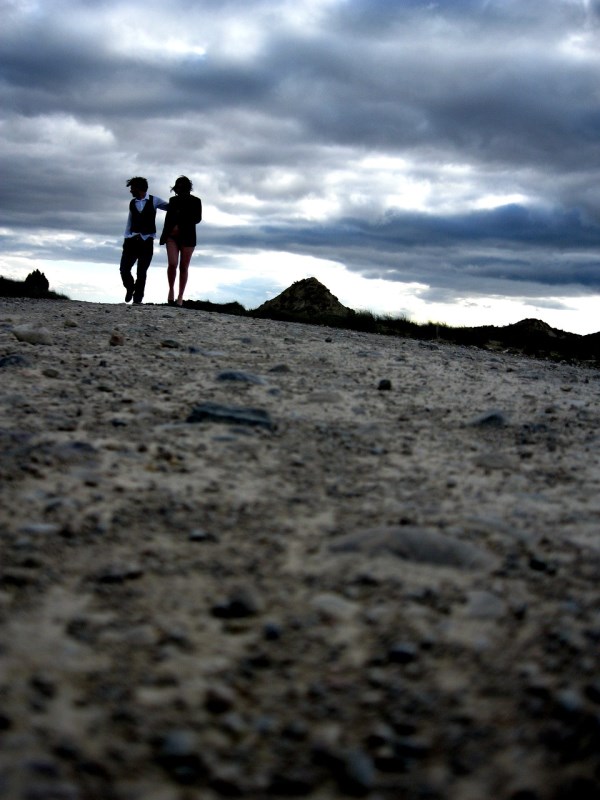 In 2010, a father and daughter were reunited after 50 years apart.
Frances Simpson, then 51, last saw her father Tony Macnauton when she was 3-years-old. She spent the last several years trying to locate him, but came up empty handed until a friend researched her family tree as a surprise.
As a result of that surprise, Frances discovered she had a half sister, Kim Macnauton, whom she knew nothing about. She immediately found and contacted Kim on Facebook.
By chance, their dad was sitting by Kim's side when Frances' message arrived. The pair exchanged numbers and have since met face-to-face in an emotional reunion. Tony was then introduced to the five grandchildren and great-grandchild he never knew he had.
'I don't have the words to describe how I'm feeling, it's amazing," Frances said.
"After all these years I've finally got my dad back."
4

The woman who met the man of her dreams on an American Airlines flight and tracked him down through Twitter
A New York City woman who fell for a man she met on an American Airlines flight tweeted the airline for help finding him.
Emily Domesek was on a flight from Calgary to Dallas when she met the man of her dreams, but once back at home realized she didn't get his full name. She tweeted American Airlines requesting their help, saying: "just got off my flight with my future husband, but didn't catch his full name. Wanna be match maker #flight1037?"
American Airlines was slow to respond and when they did, it was only along the lines of "best of luck." Emily, however, remained undaunted and continued tweeting: "@AmericanAir what happened 2 romance? I'm just a girl, standin in front of the world, asking an airline to help her (2 quote Nottingham Hill)"
Her persistence paid off. While American Airlines could not directly release info about Emily's mystery man, they gave her a platform to reach 780,000 followers.
Eventually, a mutual acquaintance led Emily to her soul mate and they are currently dating: "To close the book on this story. The universe brought us together & he's amazing. FULL STOP. #romance CC: @AmericanAir."
5

The siblings who found each other after 65 years thanks to the online sluething of a 7-year-old boy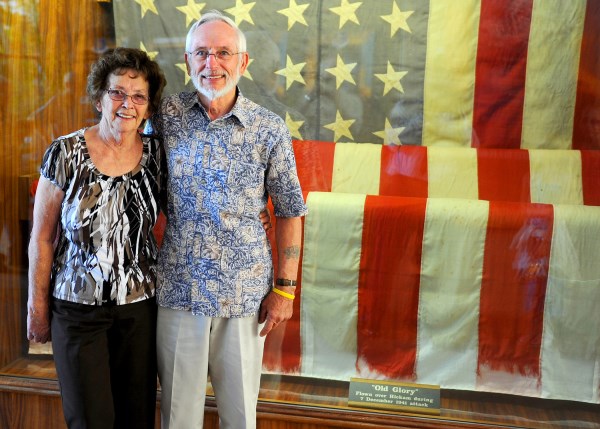 Thanks to the online sleuthing of a 7-year-old boy, a brother and sister were reunited after 65 years apart.
Separated while still very young, Betty Billadeau and her brother Clifford Boyson spent decades looking for each other, but came up short every time. Enter little Eddie Hanzelin, the son of Clifford's landlord. "Nobody would help me until I met little Eddie," Boyson said.
Eddie got to work and with help from his mom's Facebook account, found a woman who looked similar to Clifford after keying in his last name. He immediately showed his dad, who arranged a reunion between the two siblings.
They met at a hotel in near Boyson's home and are now now planning to get together in Missouri soon to make up for all of those missing years.
After that, 7-year-old Eddie has another hope for his good friend Clifford. "He's never been on vacation, " he said. "And I want him to go on vacation to Disney World with me."
6

The orphan sisters who found each other on Google meet for the first time in 65 years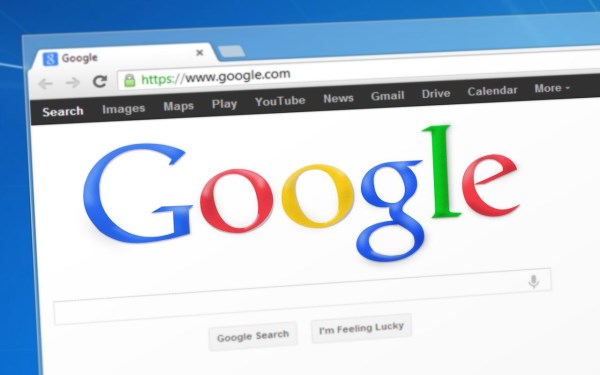 Thanks to endless internet searches, two sisters have finally been reunited after 65 years. In March 2014, Ann Bodyfelt, 70, flew from her home in Oregon to meet her long lost sister, 66-year-old Karen Simpton in California.
Karen had been searching for her big sister since the '90s, but kept running into dead-ends. In February, just out of curiosity, she type her birth name, "Beverly Jean Jolly", into Google and was surprised to find an appeal had been made for someone with that name to get in touch. Ann had been looking for her since 2000.
The siblings talked on the phone and instantly bonded. "Ever since she called we've been talking, and it's like we've never been apart," Ann said.
The sisters are now planning a reunion with long-lost brother Skip Westerling. An older half brother and stepsister were also given up by their parents, but they have since died.
7

The little boy who found his lost autographed shirt after his mother's plea went viral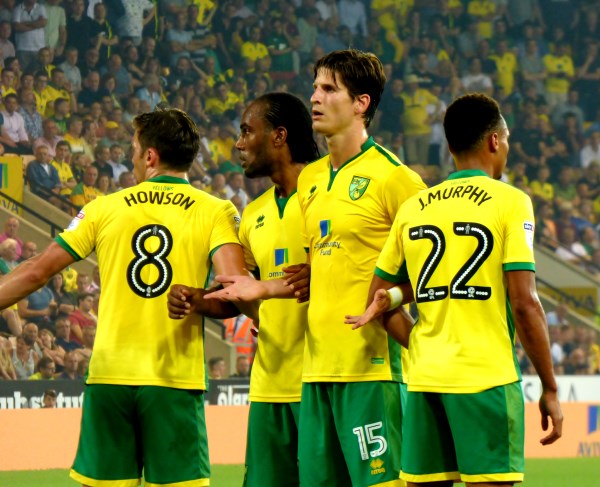 10-year-old Ronnie Oliver spent months collecting the signatures of players on his favorite soccer team, Norwich City (nicknamed the Canaries), before losing it at a game against Sunderland. Ronnie was heartbroken when the shirt went missing – he said it fell out of his pocket when he was leaving the grounds. He tried to retrace his steps, but came up empty.
His mom put out an appeal for the lost shirt on Facebook and Twitter which was shared 1800 times. Soon, police got in touch saying a fan had found the shirt and it was waiting in lost property at his local police station.
When Ronnie got home he could not contain his delight and wanted to thank everyone who helped. His mother was also amazed at the response saying, "It's really nice to know people cared that much."
8

The woman who was kidnapped as a child and reunited with her mother after 44 years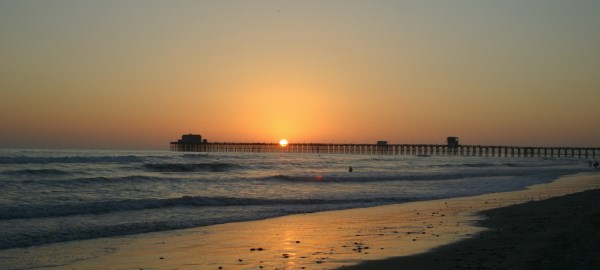 Angela Palmer of Oceanside, California was stunned to learn everything she knew about her mother was a lie. She believed her mother abandoned her as a baby, but recently learned the truth – her father kidnapped her and her mother had been looking for her since shortly after her birth, 44 years ago.
It started when Angela received a Facebook request from a woman she had never met in Croatia who claimed to be her mother. The woman said that Angela's father was wanted in Germany for kidnapping and domestic violence, but he avoided the police by constantly moving his family to new cities.
When Angela thought back over moments from her childhood, her mother's story started to make sense. Her father – an abusive alcoholic – said he was a traveling salesman and kept moving his family in order to find work. In fact, Angela moved 12 times before she turned 18.
In late November of 2013, mother and daughter began communicating via Skype and have sent emails every day. Angela is also attempting to raise funds to bring the mother she never knew from Croatia to the U.S.
9

The teddy bear that was reunited with a little boy after the online campaign to locate him went viral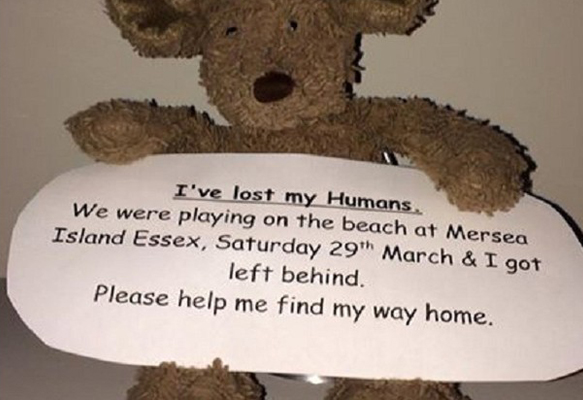 A missing teddy bear has been reunited with its rightful owner after a worldwide social media campaign.
Jellycat was found lying on a beach in England in March 2014. A quick thinking beachgoer, Nicola Palmer, drew up a sign for the bear that said, "I've lost my humans. We were playing on the beach at Mersea Island Essex, Saturday 29th March & I got left behind. Please help me find my way home." She then snapped a picture of the bear and posted it to Twitter and Facebook.
The campaign went viral and reached as far away as Canada and Australia. Eventually word reached Simon Cook from West Mersea, Essex who recognized the bear as his son's.
10

The blind dog that was stolen and returned to her owner after her picture was posted to Facebook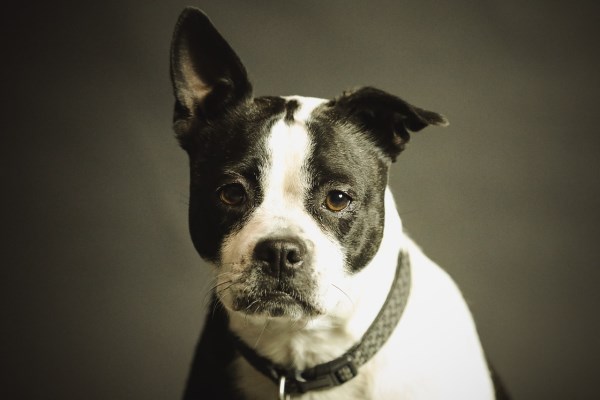 A Kansas woman visiting Oklahoma experienced a gut-wrenching situation when her truck was stolen and her 11-year-old, blind Jack Russell terrier was still inside.
Cindy Sundgren was traveling to a horse show in Purcell, Oklahoma and staying at a nearby La Quinta Inn. While running into reception to check out she left her car running. It was then someone hopped in her pick-up truck and took off with her dog, Scout.
She and her family immediately posted pictures to Facebook. Within minutes, messages came pouring in and Scout was found in a courtyard of a nearby apartment complex.
The truck has not been found, but Sundgren said she's just happy to have her dog home safe and sound. "I'm thrilled, I mean, I can't tell you how happy [I am]," Sundgren said. "I really was afraid I would never see her again. It's a miracle."