Vending machines – they're not just for snacks anymore. Check out these 10 unique machines that dispense everything from fresh salads to crack pipes.
1

Salad Vending Machine
Forget junk food or candy bars – this vending machine sells only fresh salads.
When 27-year-old Luke Saunders told his former boss he was turning down a substantial raise and promotion to create a vending machine that would sell exclusively organic, restaurant-quality salads and snacks, he was met with looks of disbelief and confusion.
Despite the skepticism, Saunders unveiled the first of what he expects to be many of his unusual kiosks in an otherwise dreary food court in downtown Chicago.
Made from reclaimed wood and surrounded by real plants with a carpet of artificial turf surrounding it, the machine is stocked at 10 a.m. every day with an array of fresh salads and snacks consisting mainly of organic, locally grown produce and assembled at a nearby kitchen just hours before. Whatever is left at the end of each day is donated to a local food pantry.
2

Crack Pipe Vending Machine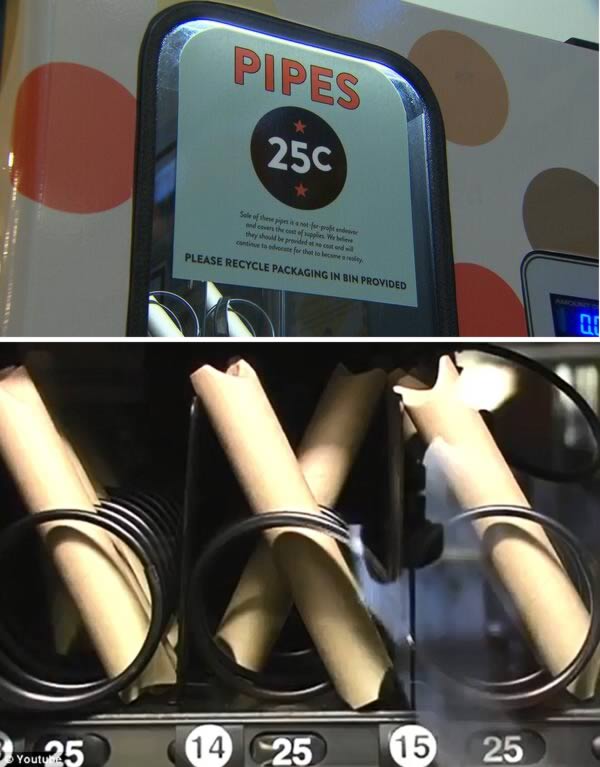 The first-ever crack pipe vending machine has debuted in Canada — and it surprisingly isn't in Toronto. A Canadian nonprofit organization installed the controversial vending machines in Vancouver as part of a plan to curb the spread of HIV and hepatitis among drug users.
Each machine holds 200 pipes and is restocked every five days. The pipes are sold for 25 cents.
Crack pipes, which are often made by users from glass tubes purchased from DIY stores, frequently have splintered glass, which can cause cuts and sores and spread infections like HIV.
3

Amazon Kindle Vending Machine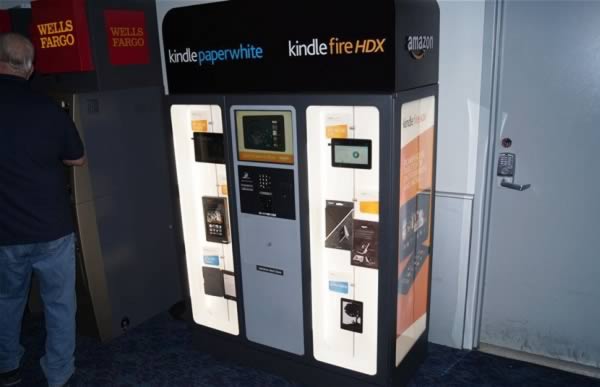 Amazon is reportedly experimenting with automatic "Kindle Kiosk" vending machines at various locations in the United States. The machines sell everything from the $379 Kindle Fire HDX to a $20 Kindle PowerFast adapter, as well as Kindle e-readers and covers.
An Amazon spokesperson confirmed that the kiosks have been rolling out since November 2013, and are installed at a variety of locations, including event spaces, shopping centers and airports.
4

Bra Vending Machine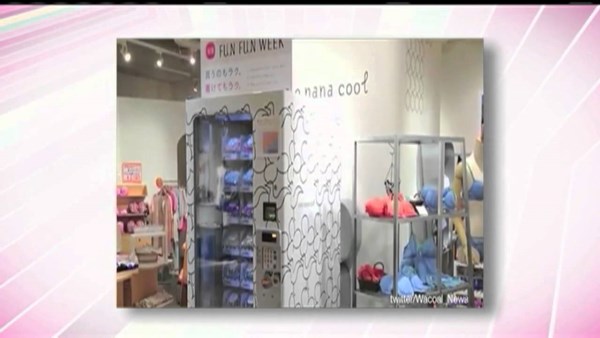 Over the years, Japan has seen an array of interesting and unusual vending machines. Recently, a vending machine dispensing bras debuted in Tokyo.
In 2013, Japanese lingerie maker Wacoal rolled out a bra vending machine at its Une Nana Cool branded specialty shop in Shibuya. The vending machine is packed with the company's wireless "Fun Fun Week" bras.
To help you choose, there's a size chart on the machine. Bras are priced at 2,940 yen, or about $30.
5

Swapping Vending Machine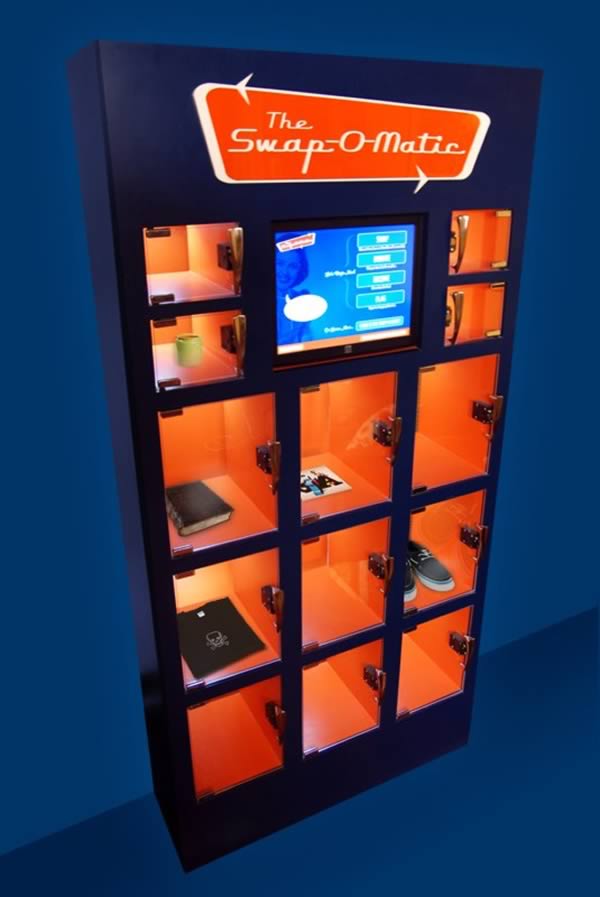 We're used to putting money in a vending machine and instantly receiving consumable goods—a bag of chips, a soda, or even a new pair of headphones—in return, but what if vending machines became a fresh way to reuse, recycle, and trade with people in your community? That's the idea behind Swap-O-Matic, a New York City-based vending machine project that wants to "shift culture away from an emphasis on unconscious consumption," by encouraging people to donate and receive used items for free.
To use the Swap-O-Matic, you register with an email address using the machine's touchscreen interface. New traders start out with three swapping "credits." Donating an item earns additional credits, which can be redeemed for anything else in the machine. The Swap-O-Matic operates on an honor system—no one is monitoring whether you're actually putting a pair of earrings into the machine in order to get the cool Star Wars action figure your neighbor donated. However, a "flag system" prevents misuse.
6

Recycled Book Vending Machine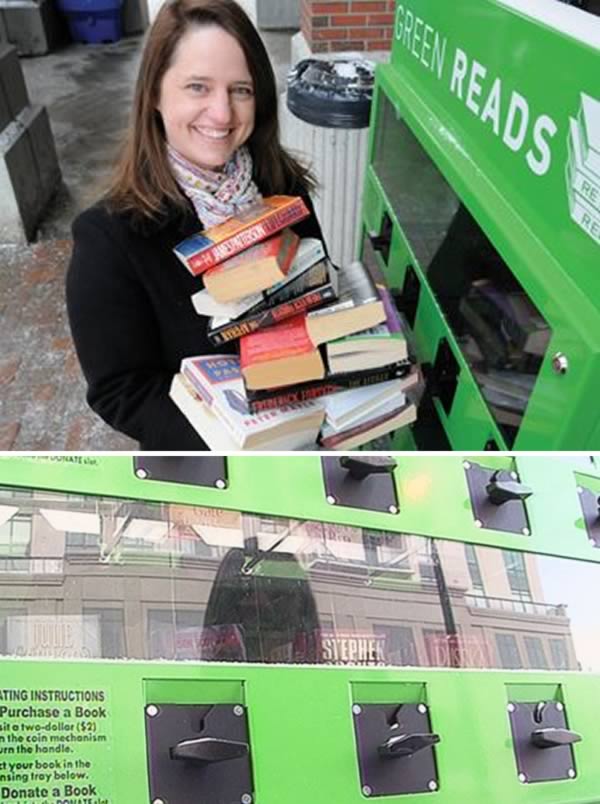 A Barrie woman has come up with a unique way to let people on the go enjoy a good read – over and over. Her concept may have you re-thinking what you throw away.
Dana Clarke, the creator of the recycled book machine explains how it's used: "When you decide what book you want, you put the toonie in, rotate it, and out comes the book."
This is a green book vending machine – it's the color of a granny smith apple, and an environmentally-friendly way to read. For $2, you can pick out a used book and donate one when you're done. Part of the proceeds will go to literacy programs and building schools in Africa.
Clarke plans to start a crowd-funding campaign to raise money to get these machines in train stations, bus terminals, and hospitals across Canada.
7

Burrito Vending Machine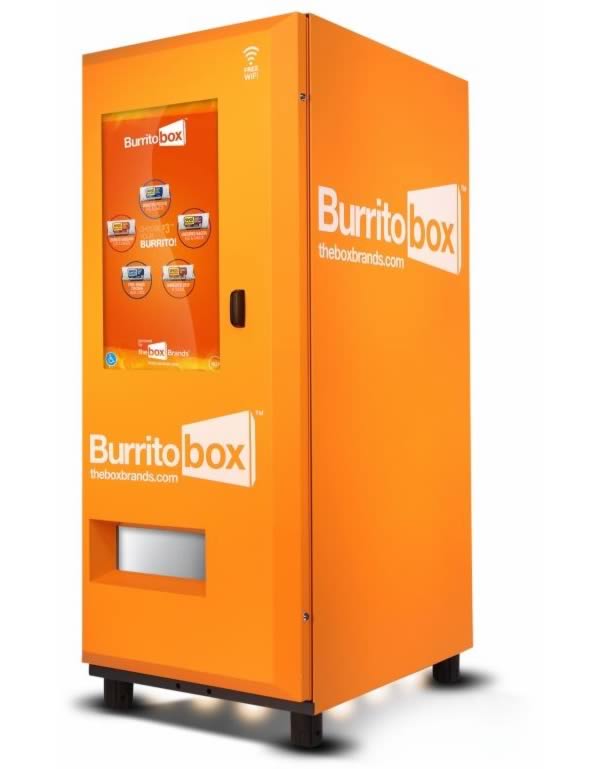 A Mobil station in West Hollywood, CA is now the home of the world's first Burritobox, a bright orange vending machine that delivers warm burritos in 60 seconds.
You can't exactly customize your burrito, but you can choose from five varieties, including shredded beef and cheese, roasted potato, egg and cheese, and chorizo, sausage, egg and cheese.
Each burrito costs $3, excluding tax and additional toppings. A side of sour cream costs an extra 50 cents while Tabasco sauce is 65 cents. Guacamole is also available for 75 cents.
8

Art Vending Machine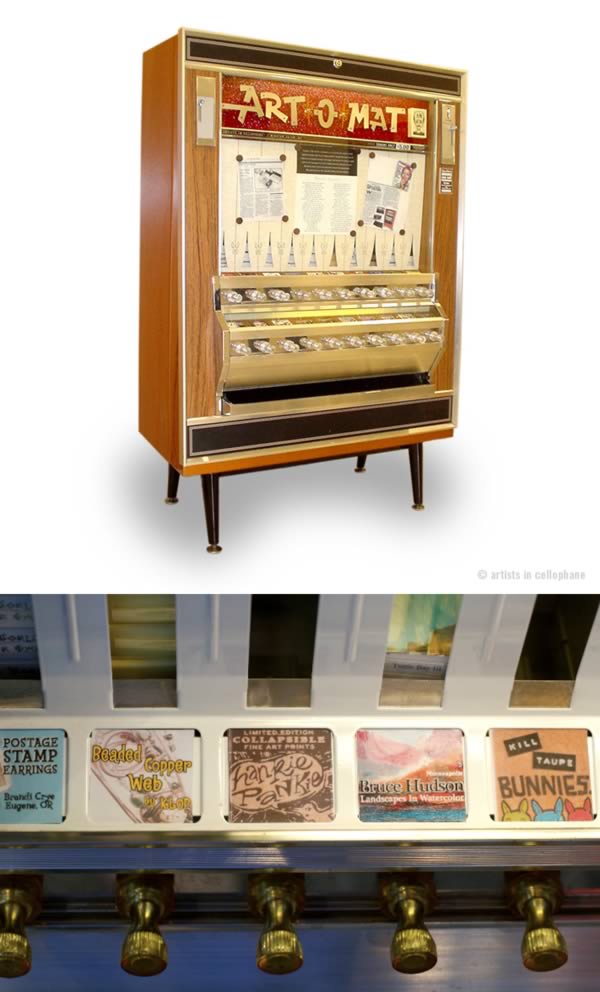 Back in 1997, North Carolina artist Clark Whittington began converting retired cigarette vending machines into the Art-O-Mat, which dispenses original works of art. Each machine is beautifully customized (often in a retro design) and carries art from one of their many contributing artists.
There are about 100 Art-O-Mat machines across the country, vending cigarette-pack-size fine art from locations as diverse as the Whitney Museum of American Art in New York and a Whole Foods Market in Houston.
9

Bike Helmet Vending Machine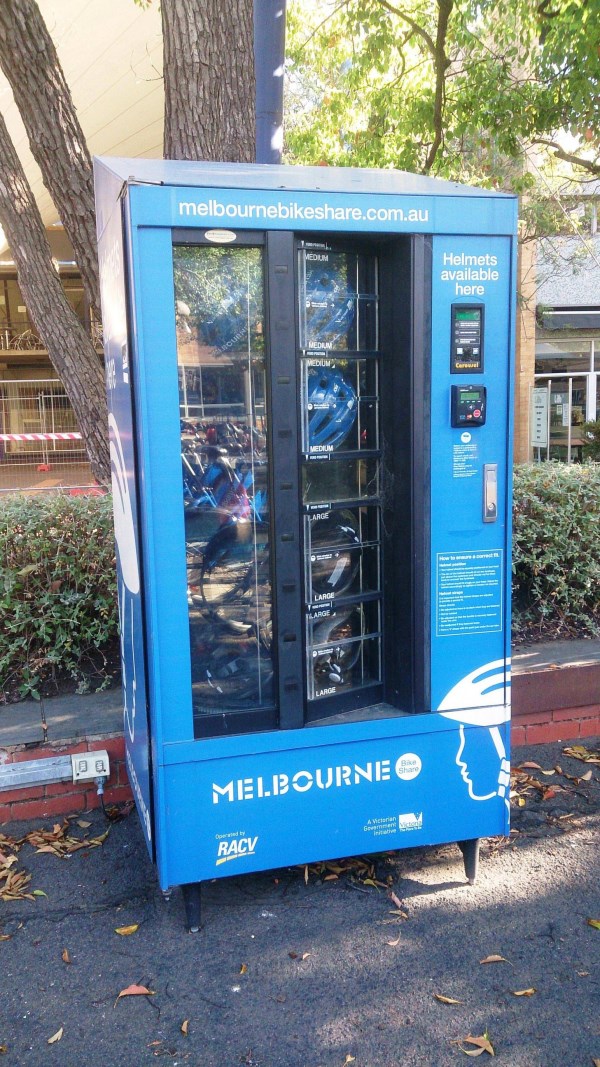 Boston's popular Hubway bicycle sharing program just got a lot safer for out-of-towners. The new HelmetHub allows users to rent or purchase helmets in the country's first helmet vending machine.
Located by the bike sharing station near Boylston Street and Mass. Ave., the HelmetHub holds over 30 helmets. The goal? Encourage all users, whether daily commuters or one-time visitors, to ride safely. This helmet machine is one of 14 set to arrive in the city as part of a pilot program.
10

Lego Vending Machine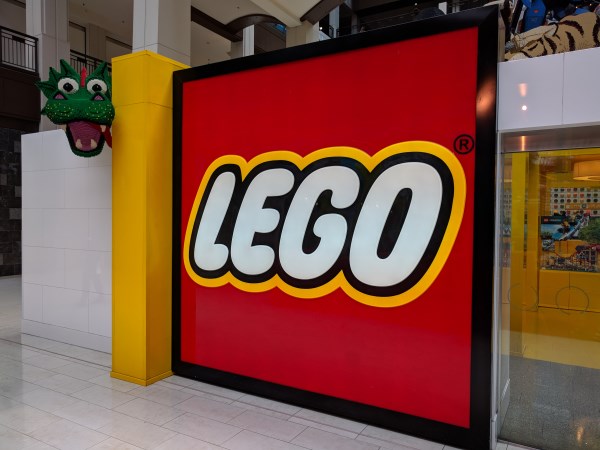 This Lego vending machine on a Munich train platform might be the best way to keep your kids entertained. Ideally placed for frustrated parents trying to keep their children calm on a long journey, this machine dispenses a wide range of Lego toys.