While Instagram relies heavily on users who posts photos of their everyday life, these twelve accounts take the photo sharing app to a whole diffrent level in cool, original and sometimes strange ways.
1

MrPimpGoodGame is known as "The King Of The Instagram Selfie"— and for good reason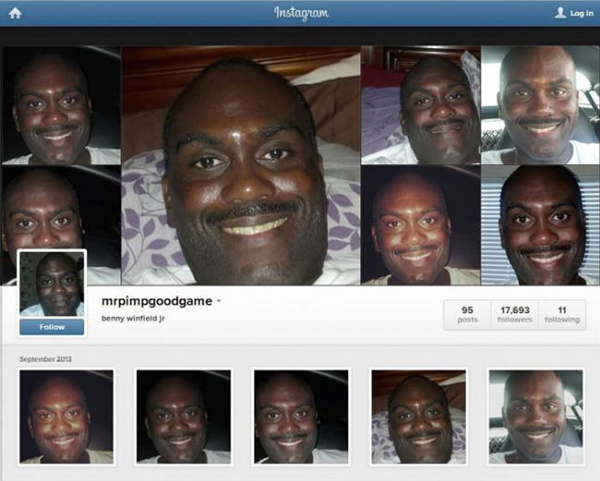 In real life, @MrPimpGoodGame is 37-year-old Benny Winfield, Jr., a quiet customer service rep for a medical supply company. Online, Benny is known as "The King of The Selfie Movement." He has gained a cult following and thousands of followers with his signature look—a daily, nearly identical smiling selfie.
2

Jen Selter's butt attracts 2 million followers on Instagram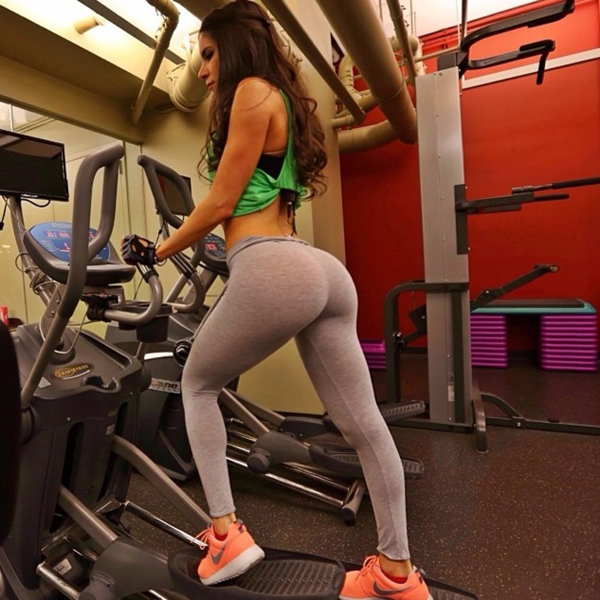 With over 2.2 million followers including pop singer Rihanna, @jenselter is known for having Instagram's most famous butt. When Selter, 20, starting posting pictures of herself working out, her Instagram account gained thousands of followers exponentially with each shot of her prominent backside in yoga pants. As Selter explains, "I don't really post a lot of face pictures…they don't want to see my face."
While Selter admits her pictures can be a little "showy," her fitness regimen has paid off—not only is she an inspiration to millions, she has also signed her first exclusive endorsement deal with Cirrus Fitness, a fitness equipment manufacturer.
3

The most obnoxious kid on Instagram flaunts his wealth and goads celebrities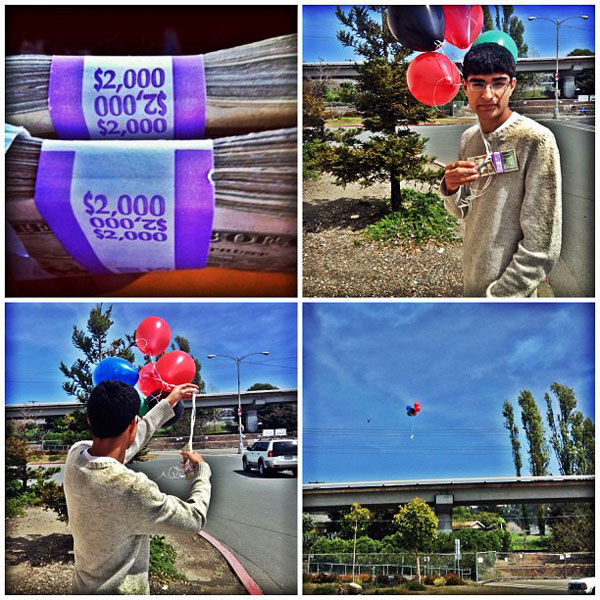 Meet Param (@itslavishbitch). This bratty, trust-fundie from San Francisco goads celebrities from Rihanna to Kim Kardashian all while flaunting the big bucks in front of his 350,000 followers.
As the media tries to figure out who he is and if his wealth is real or a hoax, followers are treated to Param's continually annoying antics, which includes pouring Pellegrino down the toilet, flashing wads of cash, or tying $4000 to helium balloons and releasing them into the air.
4

The anonymous tipster who gives thousands in tips across the country and leaves his trail on Instagram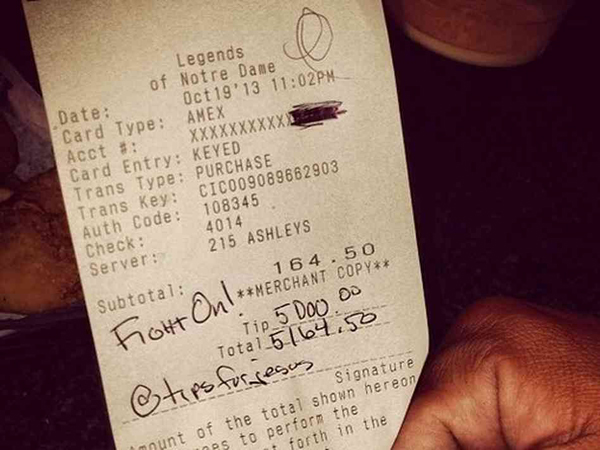 Since September 2013, an anonymous good Samaritan has been traveling the U.S. and leaving extremely generous tips (between $500-$10,000) at random establishments. An Instagram account—@tipsforjesus—has been following the money trail.
It is believed the generosity behind @tipsforjesus comes from more than one person, but in December 2013 the probable identity of the tipper was revealed to be that of PayPal Vice President Jack Selby.
5

A hilarious Instagram account that shows miserable men waiting in agony for their shopping partners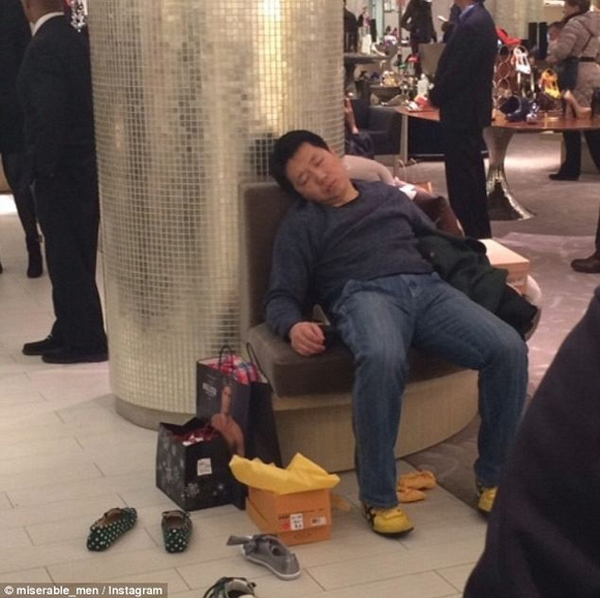 The love of shopping doesn't usually cross gender lines, and this hilarious Instagram account proves it. Meet The Miserable Men of Instagram (@miserable_men)— men from around the world who pass slow time sleeping, eating or texting in various stores while waiting for their partners to finish shopping.
6

A high school student uses his Instagram account to imitate every U.S. president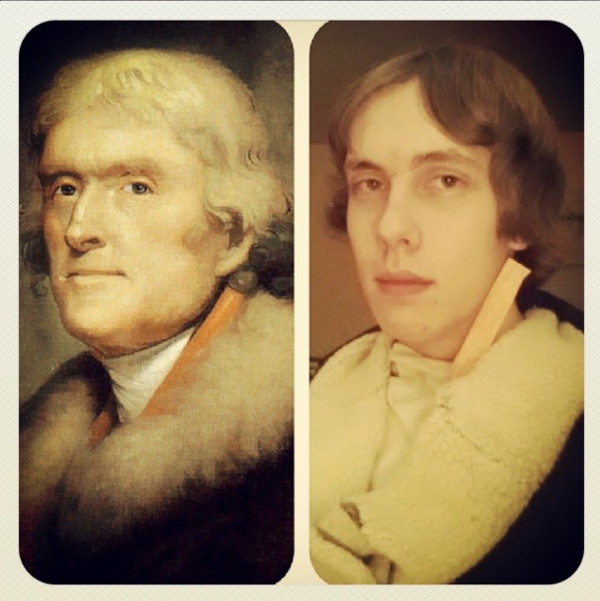 Chaz Rorick (@ohheyitschaz), a high school student living just outside of Rochester, NY, was inspired to take photos of himself as every U.S. president after seeing a documentary about President Harry S. Truman. Since running out of U.S. presidents, he has begun to impersonate world leaders and sports figures, both past and present.
7

An Instagram account that follows the world travels of a stuffed fox and raises money for a good cause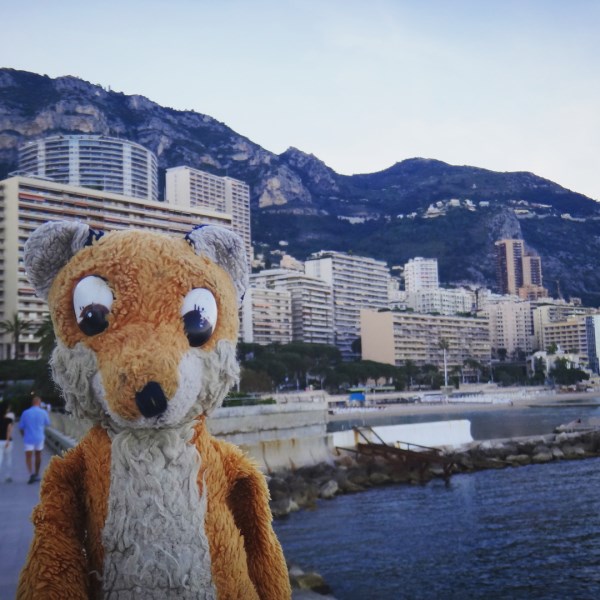 Mr. Fox (@TravelingMrFox), a stuffed animal, has been with owner Jessica Johnson for thirty years. They travel the world together, and Jessica has taken photos of her beloved toy every step of the way. The globe-trotting fox has visited such famous landmarks as Buckingham Palace, the Vatican, and the Eiffel Tower.
Now, Jessica is taking their exploits even further to help a sick friend. She plans to release a book about her travels with the fox to help raise money for an around the world trip for the ailing man who bought her the stuffed toy.
8

Creative androgyny from makeup master Mathu Andersen
Mathu Andersen (@mathu7), creative producer of RuPaul's Drag Race (and Ru Paul's personal hair and make-up artist), stuns his followers daily with his intricately stylized, androgynous selfies. As Andersen explains, "I like being that special thing that people can stumble upon and perhaps even get excited enough to share with others and I like to be left to my own devices and whimsy."
9

The Instagram account featuring the worst ever food fails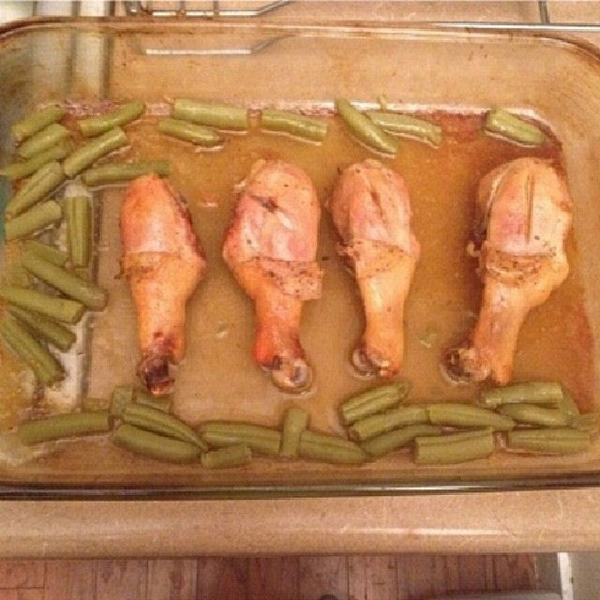 Instagram has given rise to food porn, but @cookingforbae captures the most atrocious food fails on the Internet. Not for the weak of stomach.
10

The clever account that parodies Instagram cliches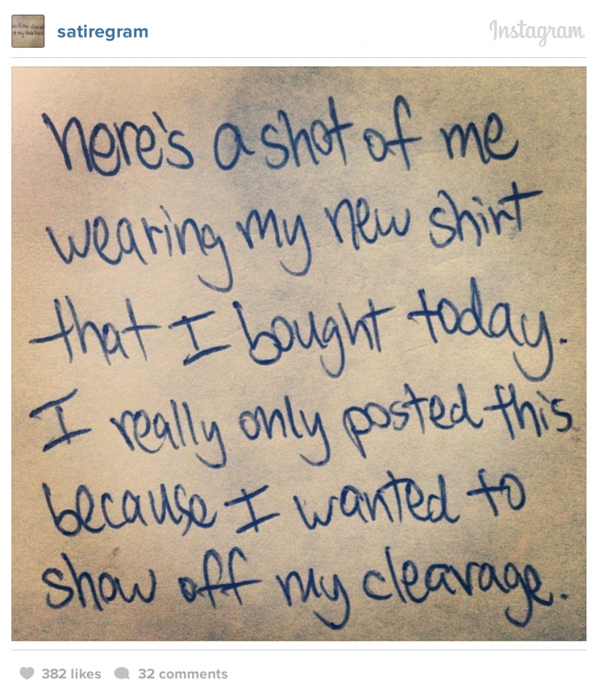 @satiregram is an account that skewers Instagram cliches with hilarious results. Food photos, duck-face selfies and Throwback Thursdays are all roasted here. However, instead of sharing photos, the account posts are written descriptions of photos and the (not so obvious) reasons why someone would post them in the first place.
11

The Instagram account featuring the ultimate in luxury—accessorizing with lions and tigers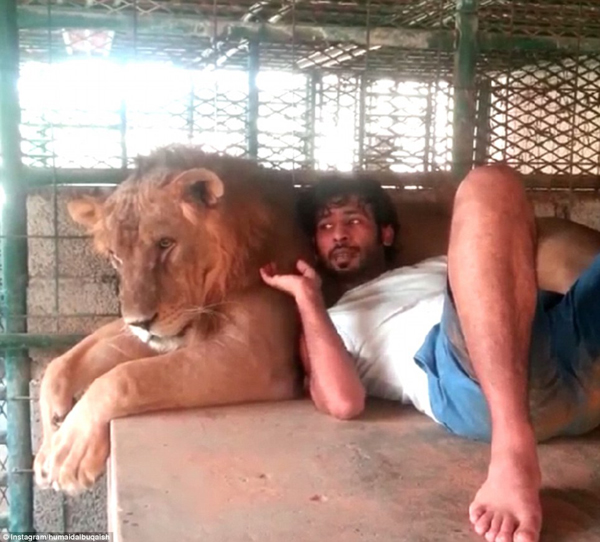 Nothing says filthy rich more than taking a selfie with an exotic animal, and @humaidalbuqaish has attained a cult following on Instagram doing just that.
360,000 Instagram followers are treated to a daily dose of AlBuQaish and his big cats. They cuddle with him, wrestle with him and pose next to his fleet of luxury cars. While it's not clear on how he attained his wealth, what is clear is he lives a luxurious life that most can only dream about.
12

Cashcats on shows how the rich cats roll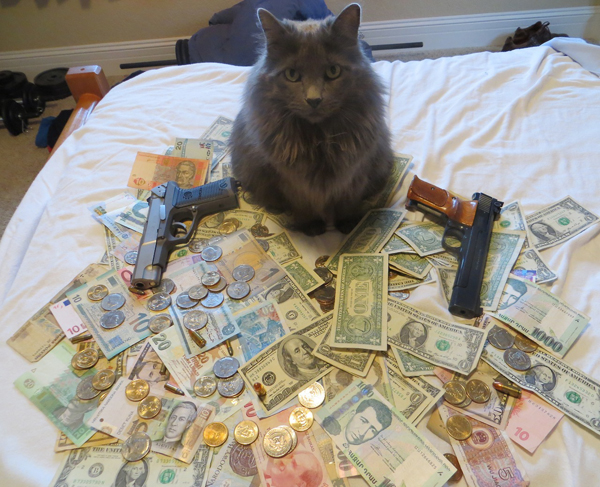 If you love tough but adorable felines, meet the cashcats of Instagram—VIP cats surrounded by cash, guns and bling as far as the eye can see.
The brainchild of Sketchy Santa impresario Will Zweigart, @cashcats was envisioned as a "VIP room" for "high net worth felines," but quickly became a platform for people's ideas about wealth and power as user-submitted photos of cats came to include alcohol, firearms, and world currencies.
Zweigart explains, "I didn't ask for any of that, but that's what people interpreted when they thought of rich cats. That's what they think of when they think of power, money and class."