While much has been written about past presidents' political decisions or sometimes scandalous behavior, not much has been written about the iconic items that represent them in pastime or practical function. These ten items give a little fascinating personal insight into each politician.
1

Benjamin Franklin Willed His Walking Stick To George Washington Upon His Death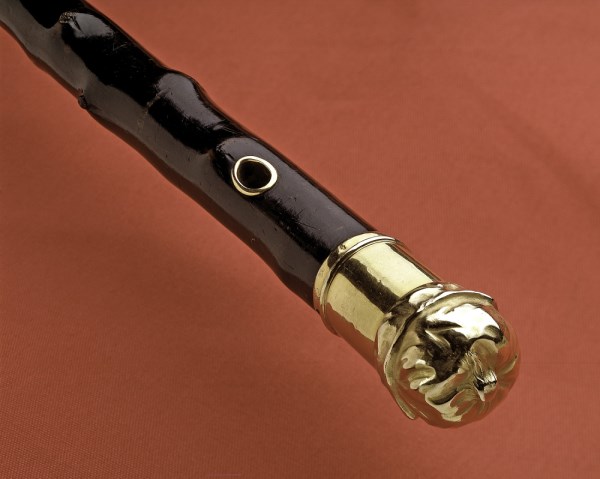 One favorite possession of iconic U.S. politician Benjamin Franklin was his famous cane or walking stick.
Franklin, a Founding Father and co-contributor to both the Declaration of Independence and the U.S. constitution, first received the cane while serving as an ambassador to France around 1780. He was so fond of the walking stick he made a huge fuss of it when he left it to George Washington in his will. It was not just a sentimental gift to an old friend and ally, but a reminder of the Revolution and its ideals: "My fine crab-tree walking stick, with a gold head curiously wrought in the form of the cap of liberty, I give to my friend, and the friend of mankind, General Washington."
2

John Quincy Adams Wore The Same Hat for a Decade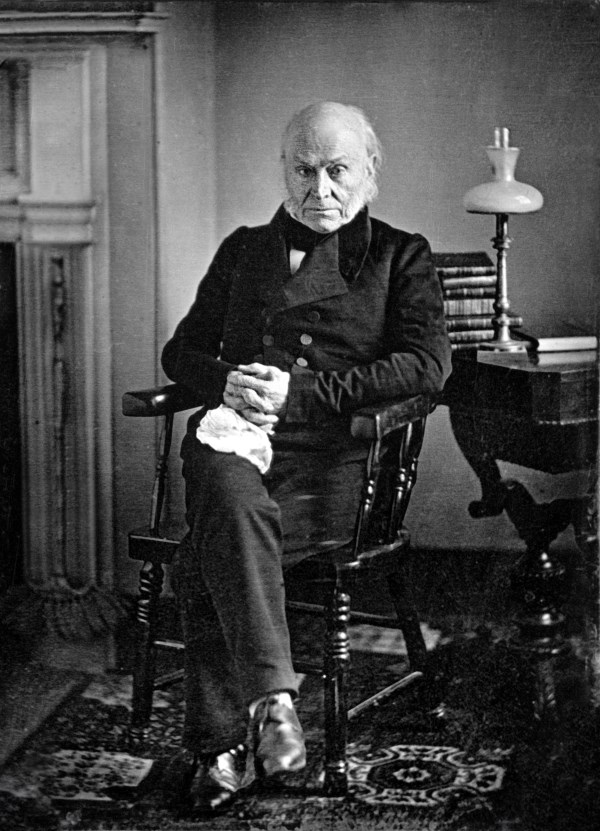 One has to assume that John Quincy Adams' hat meant a great deal to him sentimentally, or else he wouldn't have invited long-standing criticism for wearing the it for so long. He is said to have worn the hat consistently for ten years and it is one of the contributing factors in why history remembers him as the president "least interested in fashion." Notoriously careless about clothes, he probably wouldn't have done so well with Joan Rivers or Mr. Blackwell on the red carpet.
3

Chester A. Arthur Owned 80 Pairs of Pants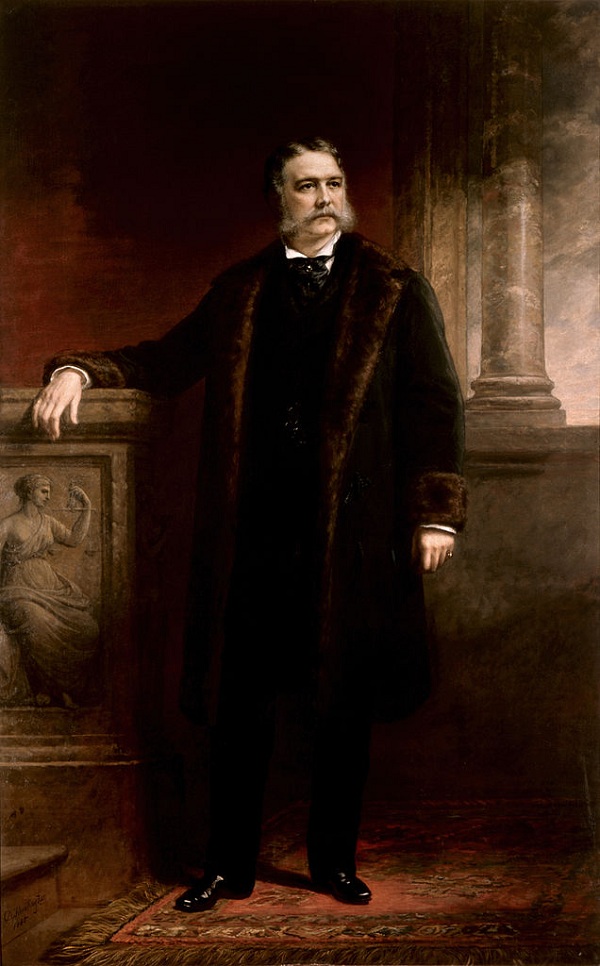 Chester A. Arthur certainly wasn't the first president to wear pants, but he sure made a spectacle of them.
A clothes horse, Arthur changed his outfits several times a day–an easy feat considering he owned approximately 80 pairs of pants. He was the most Lady Gaga-esque president in terms of fashion, leading writer Gore Vidal to conclude that Arthur was surely the "most fastidious and fashionable president." We, too, choose to believe he was a pop star way before it was cool.
4

Abraham Lincoln's Hat Was Used to Store Important Documents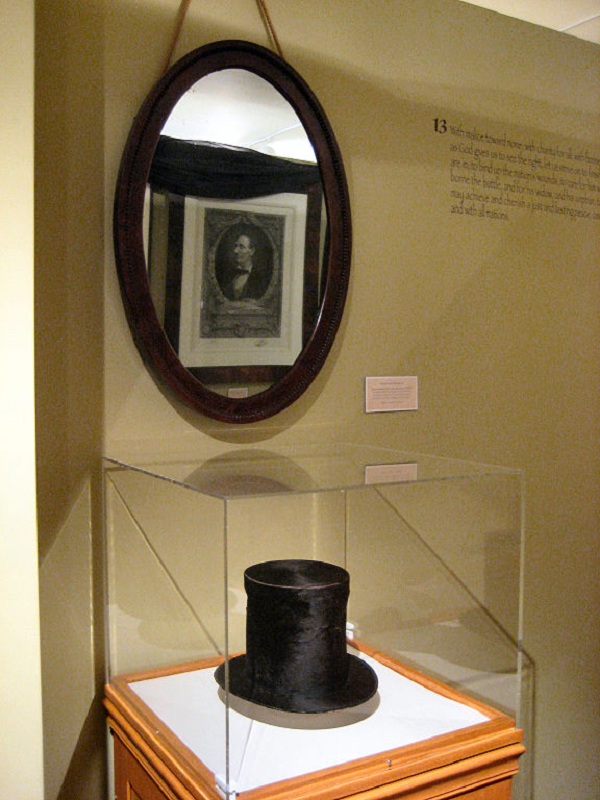 Abraham Lincoln's hat is another sentimental favorite, but it wasn't damaging fashionably speaking, nor was it solely an exercise in vanity.
Lincoln made wise use of his iconic hat as an organizational tool. He used the hat to store notes, letters and bills. The hat was just that big–no wonder they called it a stovepipe hat, since practically everything could fit in it, except the stove and kitchen sink.
Practical use aside, the hat represented something dear to Lincoln, as historians comment that his wife tried to coax him into buying a new hat as a replacement but to no avail.
5

Theodore Roosevelt's Donated 11,000 Animal Mounts to the Smithsonian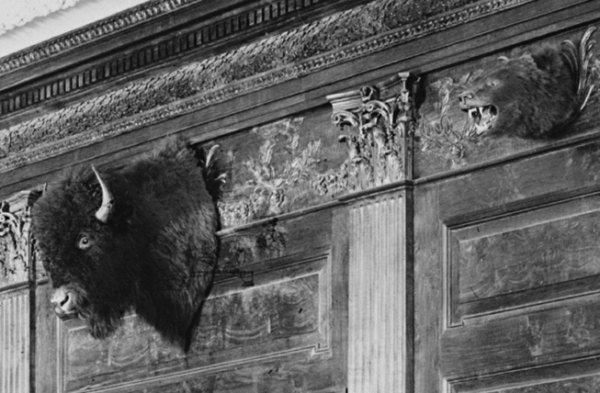 Theodore Roosevelt could rightly be called the toughest president who ever lived–he was the type of guy who gave a speech right after being shot in the chest. He was also an enthusiastic big game hunter.
Many presidents were also into hunting and sport, but Roosevelt's collection of animal collectibles taken from his African safaris were a bit beyond common. While many of his estimated 11,000 safari kills were given to the Smithsonian, Roosevelt kept about 24 exotic animal mounts for himself. Little wonder his party was called the Bull-Moose party.
6

Calvin Coolidge's Mechanical Horse Made Him a Real Life Urban Cowboy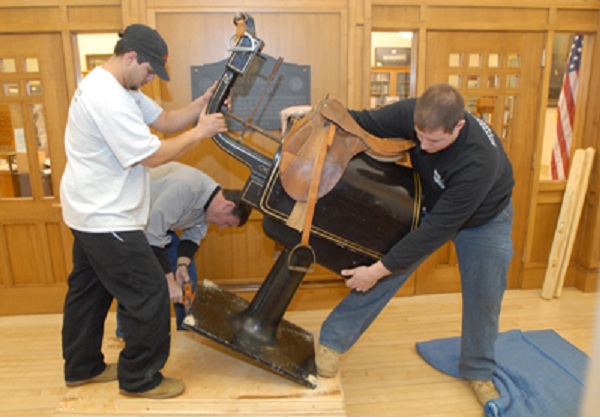 Calvin Coolidge wasn't a man of many words, but he sure loved to whoop and holler as he rode his mechanical horse, specially installed in the White House at his request.
Coolidge rode the mechanical horse for exercise and entertainment with friends and family. The mechanical horse obviously spoke to Coolidge's admiration of the real animal, but also he may well had a little bit of an obsessive fascination with the object in the spirit of Urban Cowboy.
7

Franklin Delano Roosevelt Collected 1.2 Million Stamps in His Lifetime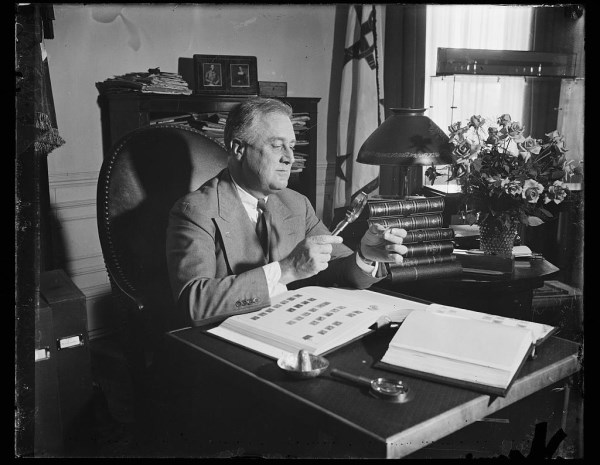 Maybe it was in the Roosevelt blood to collect things, but FDR's ideas of collecting were far more conservative than that of his cousin. He highly valued his stamp collection and it was his lifelong hobby. Roosevelt started collecting as a child and grew to love stamps for their historical and geographical value. Even when suffering from polio he found time to arrange and annotate his collection.
By the end of his life, Roosevelt had accumulated over 1,200,000 stamps. The collection was sold upon his death and raised $228,000.
8

John F. Kennedy Used an Illuminated Globe as a Teaching Aid for His Childen
One of John F. Kennedy's favorite objects in the White House during his presidency was an illuminated globe which he was often photographed with while in office.
The globe was a gift given to JFK by Chief of Naval Operations, Admiral Arleigh Burke. Throughout his presidency, Kennedy used the illuminated globe for his own reference as well as a teaching aid for his children.
9

Bill Clinton Creates a Crossword Puzzle for the New York Times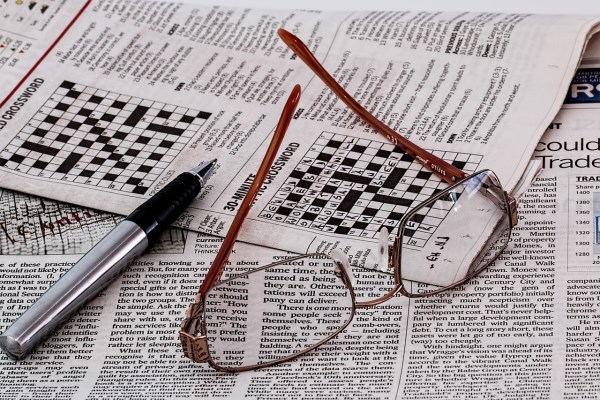 Sure everyone knows Clinton loves the sax, but his true hobby may well be in the form a crossword puzzle.
Clinton is an avid fan crossword puzzles and even appeared in the 2006 documentary "Wordplay" to express his enthusiasm for the hobby. As if we need further evidence of Clinton's honesty in his admission, he also collaborated with The New York Times magazine–known for their nationally famous puzzles–in creating a game.
10

George W. Bush's Owns 250 Signed Baseballs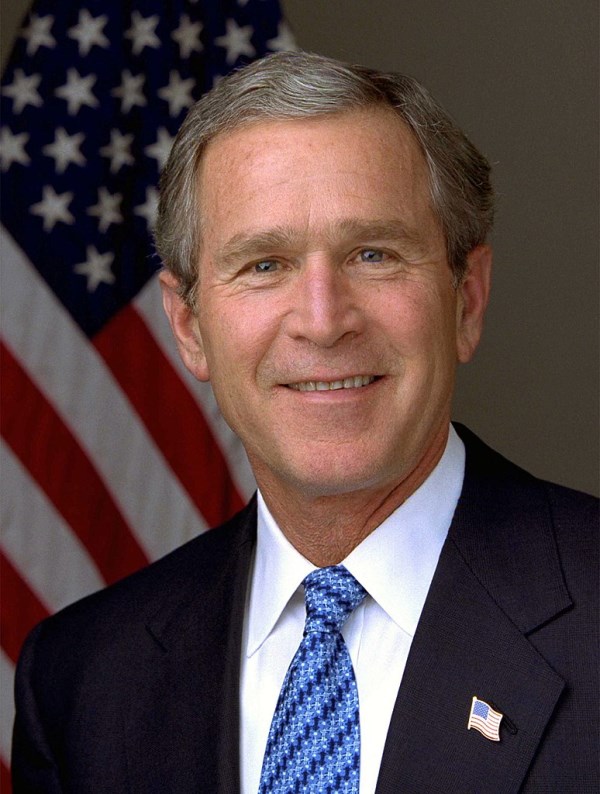 George W. Bush is a known sports enthusiast who loves baseball. In the words of his wife, Laura, "It's no secret my husband loves baseball. If he had it his way, his baseball collection would be in our dining room...and there'd be a game on the South Lawn once a month."
A love of baseball can be observed in Bush's biography, he being a former baseball player in school and a former co-owner of the Texas Rangers. Who knows, maybe someday someone will name a "Bushball Stadium" in his honor, as a tribute to his baseball obsession and his occasionally confusing contributions to the English language.