1

The Vatican, Vatican City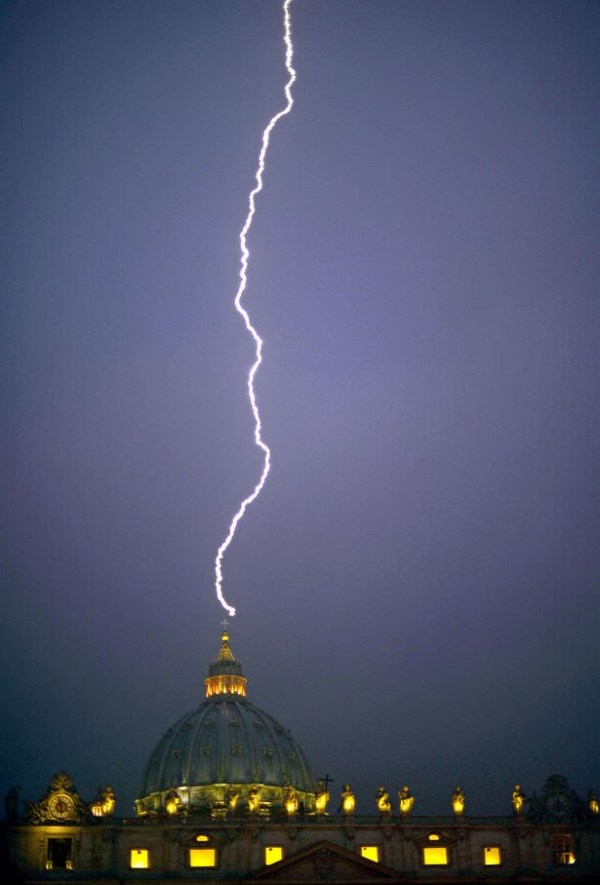 This is the incredible moment when lightning struck the Vatican not once but TWICE just hours after Pope Benedict XVI's shocking resignation. The spooky moment, believed by some to be a sign from God, was caught on camera by AFP photographer Filippo Monteforte and on video by TV crews.
2

The Christ the Redeemer Statue, Rio de Janeiro (Brazil)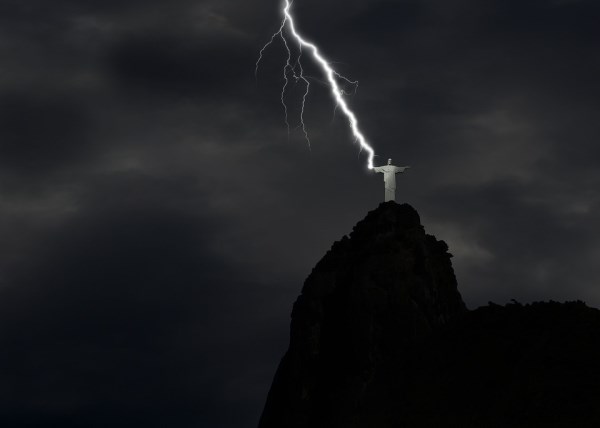 A lightning bolt strikes Brazil's famous Christ the Redeemer statue, breaking its hand.
3

Bay Bridge, San Francisco (US)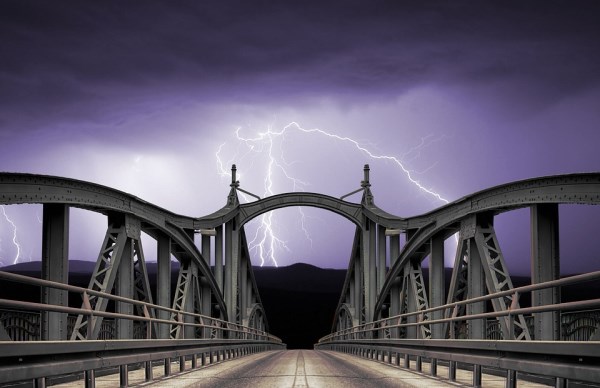 Here's an unbelievable picture of eight lightning bolts striking San Francisco at the same time.
4

The CN Tower, Toronto (Canada)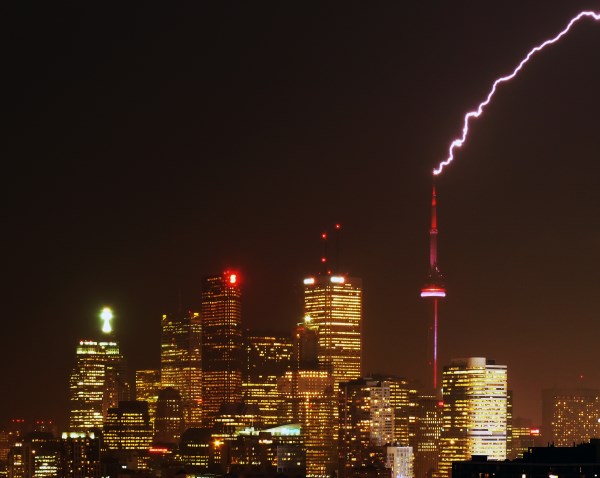 A lightning strike on Canada's CN Tower in Toronto is photographed during a storm. (Mark Blinch / REUTERS)
5

The Eiffel Tower, Paris (France)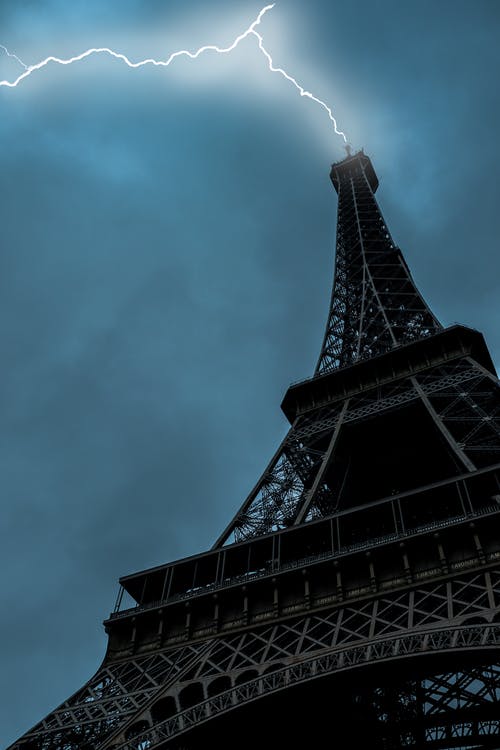 This is the moment when lightning struck the Eiffel Tower during one of the biggest storms to ever hit Paris on July 27, 2013. It was one of three bolts, just seconds apart, to strike at 7am. Photographer Bertrand Kulik, 33, opened his window to capture the aftermath of the freak summer monsoon when he captured this breathtaking moment.
6

Burj Khalifa (Emirates)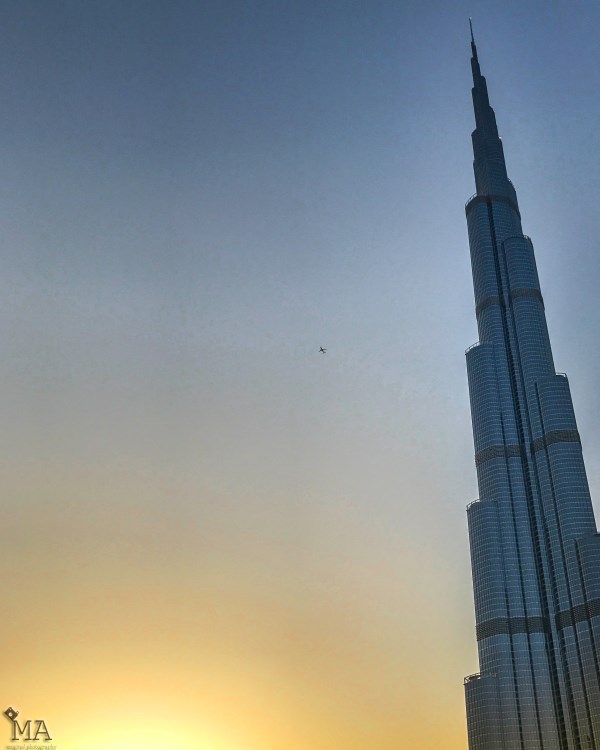 In 2012, a bolt hit the world's tallest building in a spectacular display in the skies above Dubai. The bolt hit the emirate's Burj Khalifa, which stands at a massive 828 meters in height.
7

The Washington Monument, Washington DC (US)
The Washington Monument was struck by lightning during a thunderstorm on the evening of July 1, 2005. The lightning bolt is seen striking the side of the Washington Monument while a lightning streamer, reaching out from the tip of the monument, falls short of completing the circuit with the main bolt. The image was captured by CWG photographer Kevin Ambrose.
8

The Statue of Liberty, New York (US)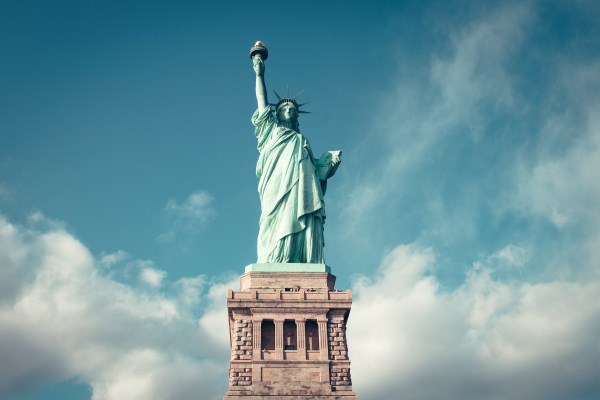 This is the moment when a lightning bolt appears to strike the Statue of Liberty in New York. New York photographer Jay Fine had spent the night braving the storm in Battery Park City, Manhattan in a bid to get the perfect picture. Jay spent nearly two hours poised with his camera and took more than 80 shots before luck struck with this particular bolt of lightning at 8.45pm on September 22, 2010. He said that he had been waiting 40 years to get the picture.
9

The AT&T Building, Atlanta (US)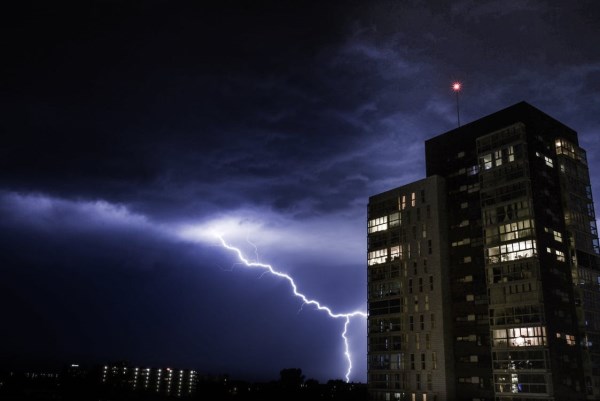 In June 2013, lighting struck the AT&T Building in Atlanta. The photo was taken by Paul Bruschi.
10

The Grand Canyon, Arizona (US)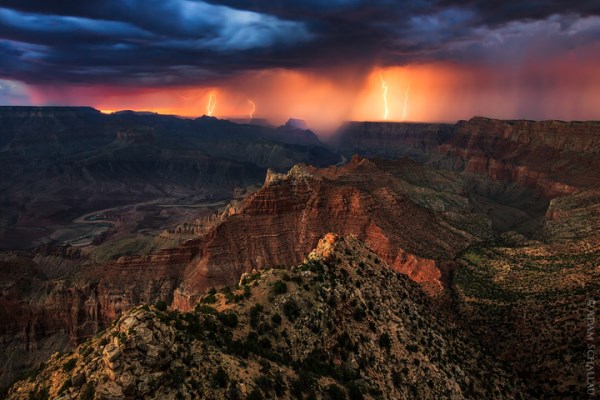 This incredible photo of a lightning strike at the South Rim of the Grand Canyon was shot by photographer and videographer Travis Roe in July of 2012.