1

Woman Dies Holding "Wee" for Wii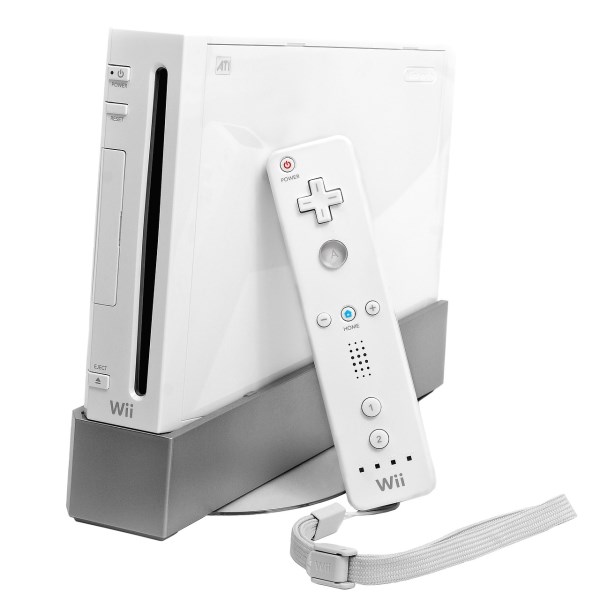 When the Wii came out in 2007, Sacramento radio station KDND ran a contest promising the brand new game console to whomever could hold their bladder the longest. The event was called "Hold Your Wee for a Wii" and participants had to consume a large amount of water and not go to the bathroom. Callers tried to warn the DJs about water intoxication, an extremely dangerous occurrence where your body literally drowns itself. Instead, the morning crew laughed it off and made fun of contestant Jennifer Strange's swelled belly. Strange was one of the finalists and was trying to win the Wii for her sons, but quit in the last round because she wasn't feeling well; later that day, Strange died from too much water intake. Ten employees were immediately fired, including the three DJs that were on the air. Eventually, Strange's family was awarded $16.5 million dollars for negligence by the station, which subsequently shut down.
2

LG Balloon Release Injures 20
To introduce their new line of smartphones in South Korea, LG decided to have a balloon release in Seoul. The problem was that each of the 100 helium-filled balloons included a coupon for a free phone, and then the event was promoted over social media. Since each coupon was worth almost $900 US, the event quickly turned into chaos as people showed up with pointed sticks, knives, and even BB guns to pop the balloons mid-flight and then fight over them on the ground. As a result, 20 people were injured and the future balloon releases that were planned were immediately cancelled.
3

LifeLock CEO Dares Hackers to Steal His Identity... and They Do!!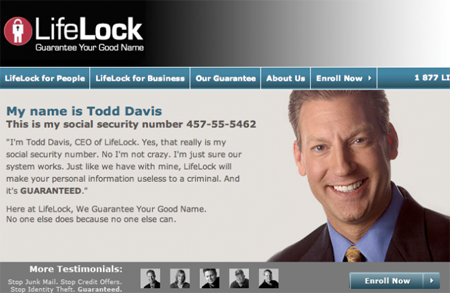 This guy was literally asking for it. LIfeLock CEO Todd Davis famously placed his real Social Security number - considered the Holy Grail of personal information in the US - in advertisements for his company. "No I'm not crazy. I'm just sure our system works," the ad read. Well, it turns out that the system doesn't work, because Davis' identity was stolen at least 13 times and the company was fined $12 million for deceptive advertising practices.
4

Golf Course Offers a $9.11 Special on 9/11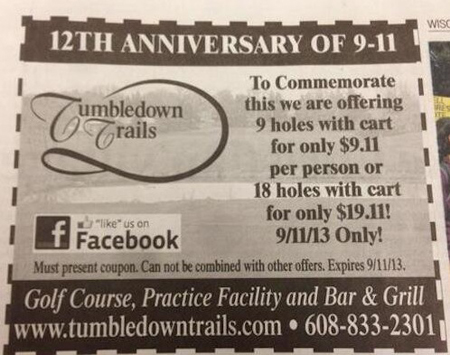 Businesses sometimes use creative pricing to commemorate events, but this golf course was just too insensitive. For the 12th anniversary of 9/11, the Tumbledown Trails Golf Course near Madison, Wisconsin offered a round of golf at the special price of $9.11. Naturally, many people were teed off so the course quickly apologized.
5

"Balloon Boy" Hoax Pisses Off the Planet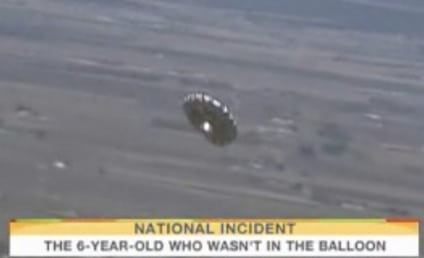 Former reality television star Richard Heene was trying to rekindle public interest, but he got burned instead. He and his wife Mayumi inflated a giant UFO-shaped helium balloon, set it aloft, and then called the local news, claiming that their boy Falcon was trapped inside. (Somehow, this was supposed to tie-in with a reality TV show they were pitching.) Thanks to - or perhaps because of - the media hype and social sharing, the world was transfixed with images of the silver balloon being chased by a battalion of rescue personnel, only to find the balloon empty. It was later discovered that it was planned and Falcon was told to hide in a barn while the whole thing went down. Heene and his wife were eventually sentenced to short prison stays, community service, and $36,000 in restitution.
6

Disco Demolition Night Starts a Riot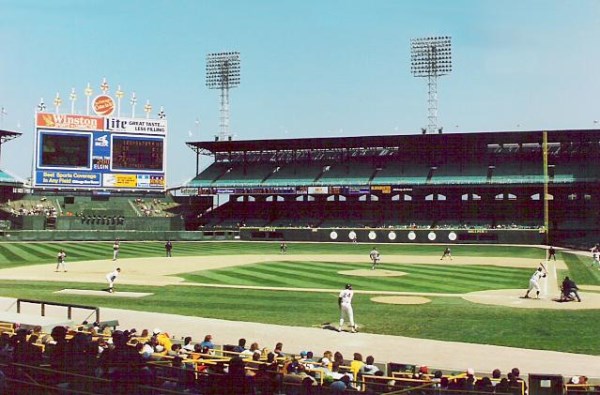 The Chicago White Sox were looking for a way to boost sagging attendance, so they turned to local shock jock Steve Dahl. He proposed a "Disco Demolition Night" and said that it would be the perfect way to pack the stadium for their doubleheader with the Detroit Tigers. Boy was he right, because at least 50,000 people showed up on July 12, 1979 to pay 98 cents admission and bring a Disco record for Dahl to blow up on the field between games. But when the records went BOOM, the crowd predictably went berserk, running onto the field, setting fires, and causing general mayhem. Riot police were called in and the White Sox were forced to forfeit the second game (they had also lost the first game 4-1.)
7

Rock Band Shuts Down the Freeway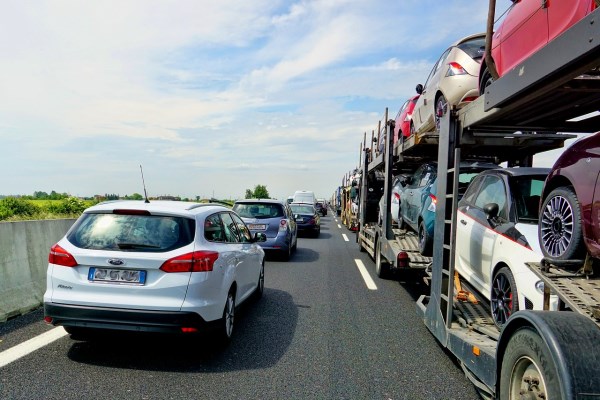 Traffic is an inevitable part of living in Los Angeles, but one asinine group of rockers decided to inconvenience thousands of people for their own selfish means. On Oct 12, 2010 the group known as Imperial Stars drove their bus down the 101 (aka Hollywood) freeway, stopped traffic behind them by parking diagonally across the lanes, and performed their "hit" tune "Traffic Jam 101" on the roof. While they momentarily gained international notoriety, a judge ordered them to pay $39,350.39 for their stunt.
8

Dead Goldfish Sent to Promote South Australia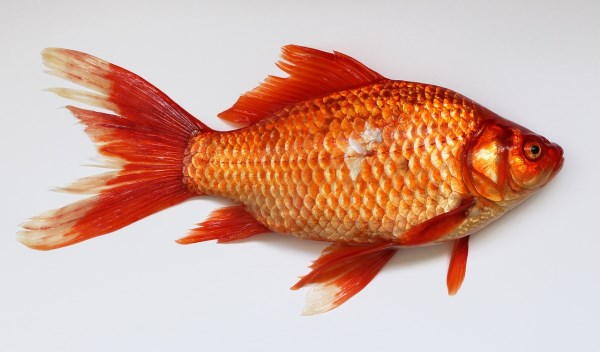 In a bid to attract more media dollars to South Australia, the government helped pay for a promotional campaign that involved sending 55 goldfish to prominent executives. The fish were enclosed in a plastic bowl with the inscription "Be the big fish in a small pond and come test the water." According to Advantage SA, even though the fish were hand-delivered and given food for 6 months, there were quickly complaints of dead fish (as pictured above.) Advantage SA chief Karen Raffen was quoted as saying, "We offer our sincere apologies. There was absolutely no intention to cause distress or harm to the fish... In hindsight we would probably not do this again."
9

Vodofone NZ Streaking Stunt Costs the Home Team the Game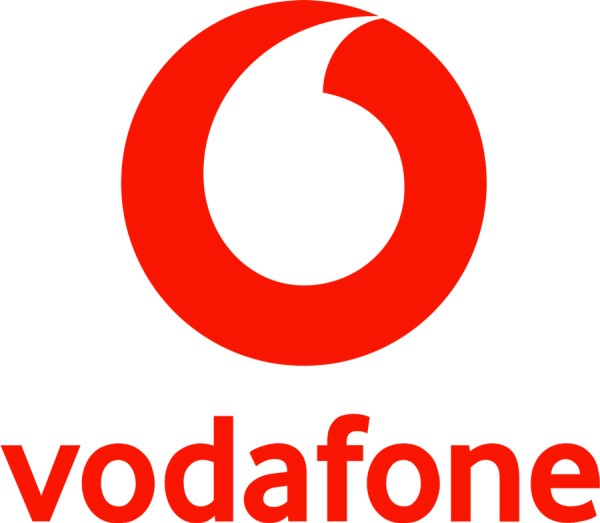 The New Zealand branch of telecom giant Vodafone thought that their gag would take advantage of the All Blacks football match with Australia. During an important penalty kick by the All Blacks, two streakers ran onto the field wearing nothing but the Vodafone logo. Shortly thereafter, the player missed the shot and the All Blacks lost the game. Vodafone NZ was forced to publish an apology in the newspapers and also donated NZ$100,000 to a local charity.
10

World's Largest Popsicle Melts in Manhattan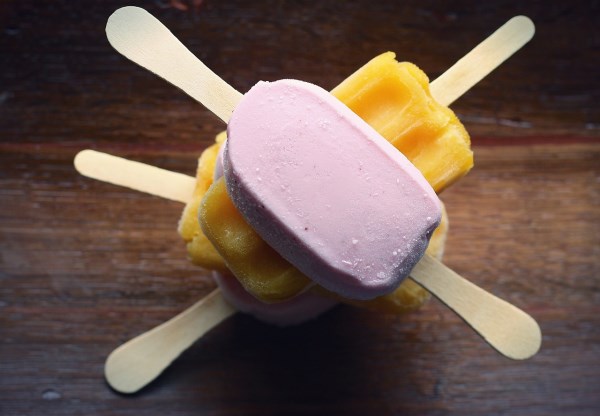 It weighed 35,000 pounds and was 25 feet tall, which would have set a Guinness World record had this gigantic popsicle managed to be lifted upright in the middle of Union Square Park. It was commissioned by Snapple to promote a new line of treats and was supposedly frozen to sub-zero temperatures that would (at least temporarily) withstand the summer day. However, the world record was not attained as the Snapsicle was quickly reduced to sticky, syrupy goo that flooded the nearby area before it was fully erect. The popsicle record is still held by Dutch villagers at 20,000 pounds and 21 feet, and Snapple vowed to never try to beat it again.