Looking for an ass-kicking? Go ahead and try to rob a martial arts expert, a professional axe thrower, or some caffeinated Starbucks customers. Check out some people who a bunch of bumbling bandits tried to hold up, but instead of getting the goods, they lost the loot.
1

A Professional Axe Thrower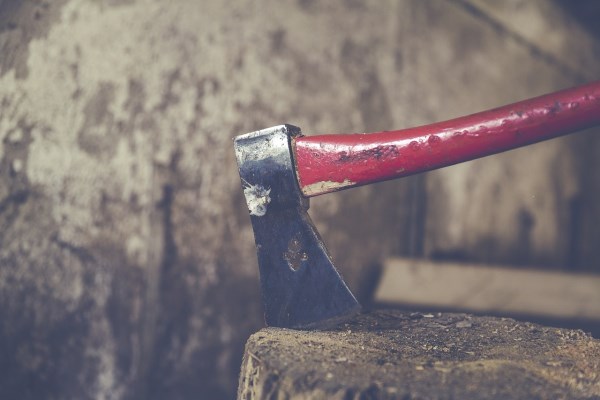 Most burglars don't expect a tomahawk to be whizzing by their heads when they break into a home. But now they should all expect an axe-like weapon to be aimed directly -- with good aim, that is -- in one home.
In November 2013, Robin Irvine, a professional axe thrower in Hemet, California, woke up to two men in her home who were trying to steal the watch that she was wearing. She immediately grabbed her bedside tomahawk and chased the men out of her home while screaming. One of the burglars was apprehended.
Irvine said that it took everything she had not to wield her axe-throwing skills, knowing that she'll hit what she aims for.
2

A House Full of Blackbelts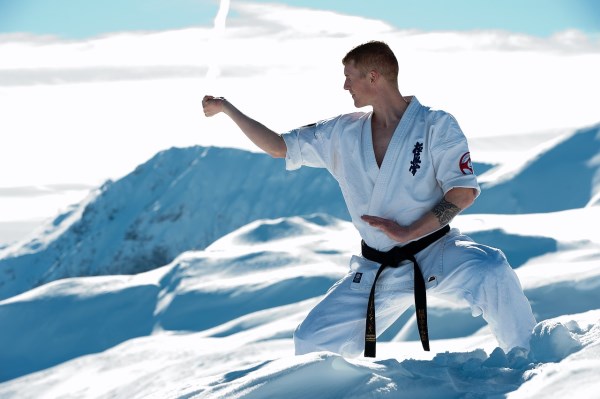 What criminal wants to take on a blackbelt? Probably not many. However, the probability is higher that a criminal wouldn't want to face a houseful of blackbelts, like one burglar did in Colombia in 2008.
It just so happened that the Manizales house that the criminal was burgling happened to be occupied by Pan-American karate champion Cristian Garces, along with her instructors and several of her karate cohorts.
The bandit was on his way out with a laptop, two cameras, and more when the martial artists discovered him and took matters into their own hands.
3

A Vienna Sausage Street Vendor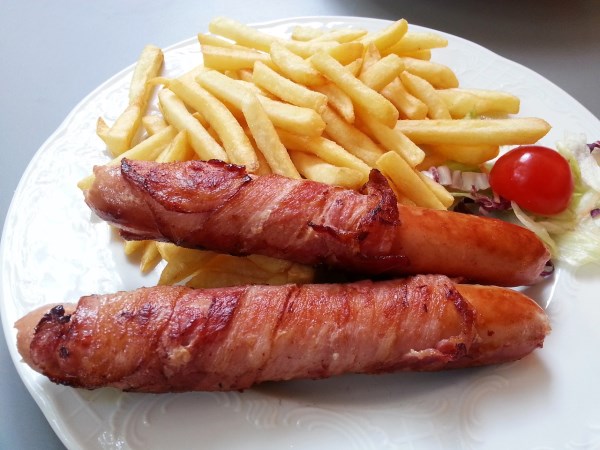 When a weiner slinging street vendor foils your robbery attempt, maybe it's time to hang up your bandit shoes.
An armed man ordered a cheese-filled sausage around 3 a.m. at a Vienna, Austria sausage stand, and then pulled out his gun.
The stand cook defeated the would-be robber by stabbing his tongs at the assailant's pistol and knocking it out of his hand during the apparent hold-up.
Hot dog!
4

Caffeinated Starbucks Customers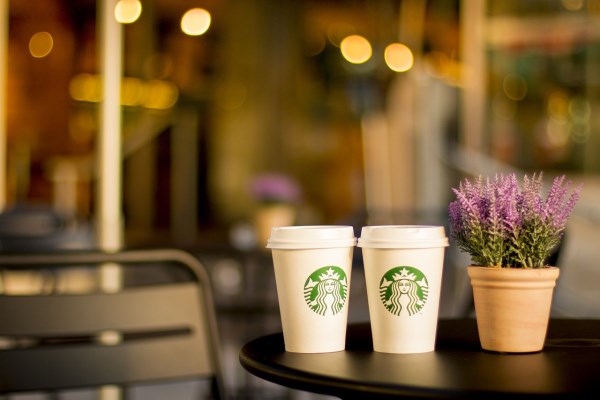 Don't mess with caffeinated people -- especially Starbucks customers.
When a customer of the Seattle-based coffee giant was robbed of her phone and wallet inside a Starbucks storefront in Vallejo, California, a few fellow patrons came to her aid by chasing down the female perpetrator and detaining her until authorities arrived.
Devonna White was arrested on suspicion of robbery, according to authorities.
There's no word on what super-Starbucks java was coursing through the veins of the good samaritans that helped them with the citizens' arrest.
5

A Feisty Grandmother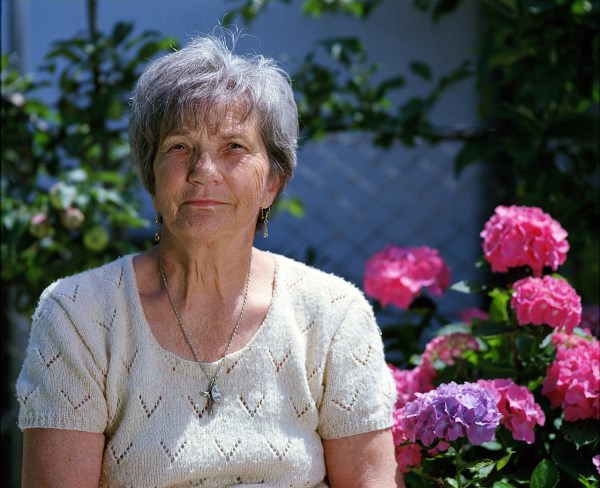 Whatever you do, don't mess with grandma.
Two suspects in the UK should have known that before they tried to rob 65-year-old store owner Trude Mian, who ended up chasing one man out of her business with the very knife that he threatened her with.
The botched robbery, which occurred near Braunton in Devon, England in November 2012, ended with no injuries.
Mian said that she picked up the knife after suspect Lee Prouse put it down. He and two others fled the scene after the feisty grandmother ran after them with the blade. leading to their arrests.
You go, grandma.
6

A Restaurateur Who Loves His Customers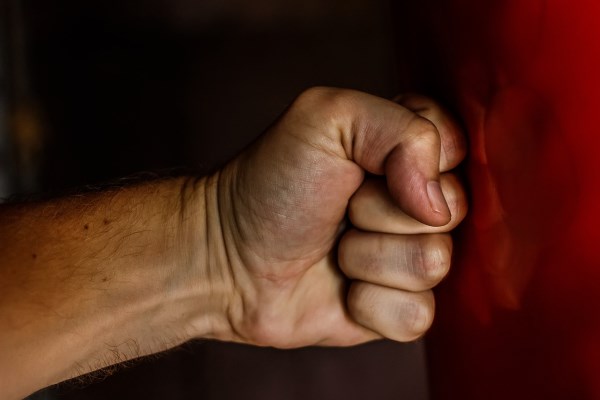 If you ever get your phone stolen at a restaurant in Chicago, you'll want it to happen in Juno, and you'll want bad-ass co-owner Jason Chen there so he can kick some butt … again.
Chen, a former bouncer and a martial artist who's practiced Shidokan for 19 years and teaches it, chased down a man after witnessing him allegedly steal a regular customer's phone from the restaurant.
He found the man, later identified as Justin Ballog, at a nearby pizzeria, and took him out using his fighting skills, subduing the alleged bandit until the cops arrived.
Now that's customer service.
7

LL Cool J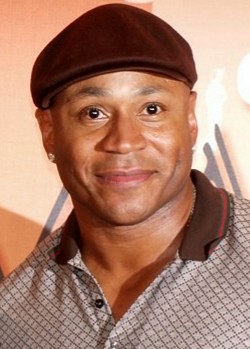 Well, mama did say to knock you out.
So that's exactly what LL Cool J did when someone tried to break into his Los Angeles-area home in 2012, thwarting the crime with hand-to-hand combat.
The intruder came out banged up with a broken nose, jaw, and ribs, while the "Mama Said Knock You Out" hip-hop artist/actor and his family remained safe.
LL, whose real name is James Todd Smith, plays a special agent on the CBS crime drama NCIS: Los Angeles.
Mama told you so.
8

IndyCar Driver J.R. Hildebrand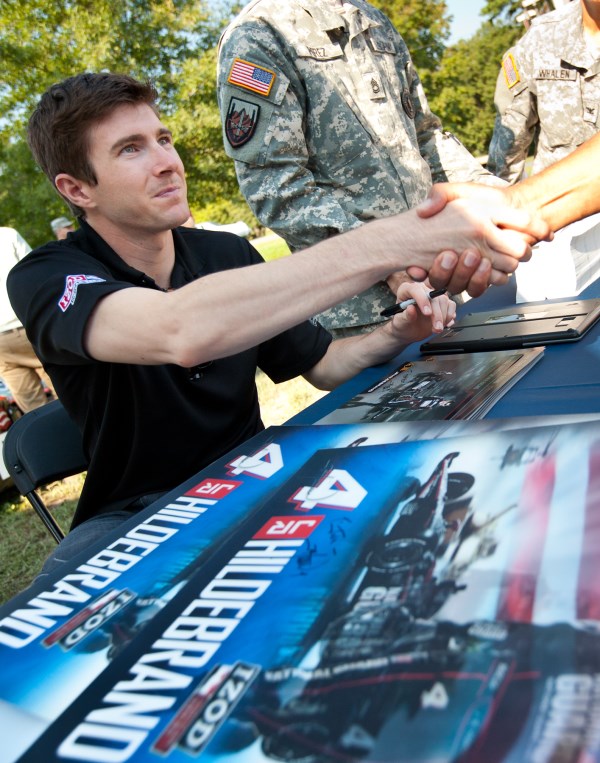 IndyCar driver J.R. Hildebrand knows a nice vehicle when he sees it, but he can also recognize a fake gun when he's being robbed.
The 2011 Indianapolis 500 Rookie of the Year was out at night walking his dog in October 2013 in the Meridian-Kessler neighborhood of Indianapolis when someone approached him from behind.
He turned around to find a man pointing what appeared to be a gun at him, demanding his cell phone.
Thanks to a keen ear, Hildebrand heard a clicking sound that told his gut the pistol wasn't real. He called the man on it and told him to get lost, which the would-be thief promptly did.
If only IndyCar racing would work that way.
9

A Deli Clerk with a Machete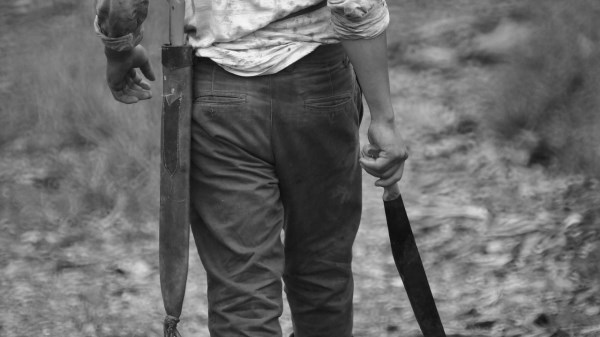 Why is it never good to try to rob a New York City deli clerk? Because they expect it, and when they expect it, they have a machete with them.
That was the case in Long Island, where a deli worker was being held up by a masked gunman one evening in September 2013.
Instead of complying with the armed bandit, the clerk refused his demands for cash, dodged a bullet that the gunman squeezed off, and then unsheathed a legally-owned machete from behind the counter and started swinging.
As the blade sliced through the air, the thug ran for his life and no money was lost.
Next, please.
10

A UFC Fan Who was Having a Bad Day
Just like Michael Douglas's character in the movie Falling Down, Philadelphia man John McGowan was simply having a bad day when he was being held up at a gas station.
McGowan's car had been totaled earlier that day, so when he discovered that he was being robbed at gunpoint, the UFC fan decided that he wasn't happy and busted out some Brazilian jiu-jitsu to take down the bandit.
McGowan ended up putting the man in a choke hold and beating him with his own gun. The cops arrived and found that the robber, who was identified as C.J. Gostysnki, also had an AR-15 in his car, along with several rounds of ammo.