1

The Man Who Bought a House Next Door to His Ex-Wife and Erected a Giant Middle Finger Sculpture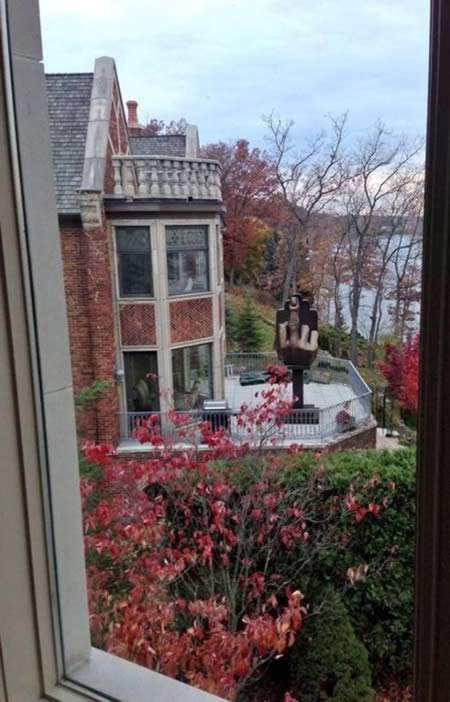 There are messy breakups, and then there's erecting a giant bronze middle finger garden sculpture aimed at your ex-wife.
Alan Markovitz, a renowned strip club owner living in Detroit, recently had the giant hand sculpture installed in the back garden of his Orchard Lake home. The 59-year-old man was angered when his wife Lea Tuohy (now his ex) of two years had an affair with a man he knew.
Markovitz reportedly spent $7,000 (£4,300) on the 12-foot-high garden "ornament" which is illuminated by a spotlight at night. The entrepreneur claims it is a "coincidence" that he ended up in a house next door to his ex-wife, who is believed to have moved into the property when they divorced.
2

The Ex-Wife Who Made Her Divorce Payment in Pennies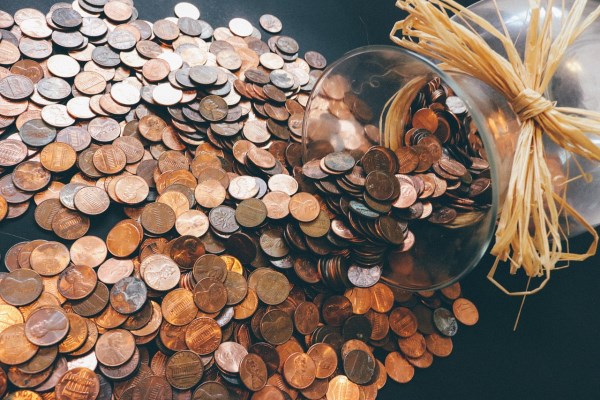 There is nothing that makes people pettier and more enraged at their once loved ones than divorce.
Redditor mestisnewfound posted a photo of how his wife delivered her ordered payment after their divorce settlement.
"So my divorced finalized last week, the courts ordered my ex wife to give me $50.12 (€37.5). This is how she delivered it," he writes.
She handed the money over in plastic boxes full of pennies. The containers were sent by mail.
They not only had coins inside them, they were also filled with rice and beans. I don't know why this man's wife chose to fill them as she did, but I imagine that she was either referencing his cultural heritage or the fact that he was cheap.
3

The Mayor Who Gave His Ex-Wife a 20-ton Boulder as a "Gift"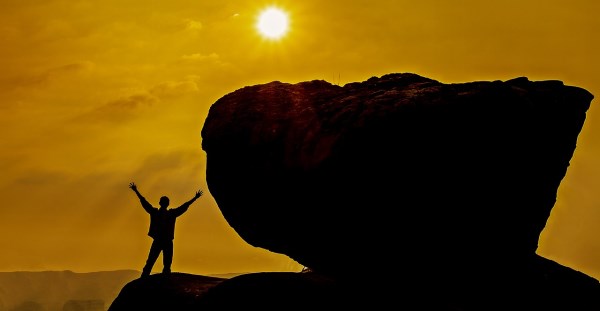 A small-town mayor faced charges after he delivered an unwelcome birthday present to his ex-wife: a 20-ton boulder, topped with a pink ribbon, dumped on her front lawn. Dany Lariviere, mayor of St-Theodore-d'Acton, delivered the not-so-happy birthday gift to Isabelle Prevost, whom he had divorced a year before after a decade of marriage.
The giant stone was spray-painted with the message, "Happy birthday, Isa."
Lariviere owns an excavation company. He said that he used one of his own front-end loaders to transport the rock through the town streets. The mayor joked that his ex-wife had always wanted a big rock — so he finally gave her one as a gift.
The gesture has drawn national attention to one couple's increasingly bitter domestic rift. The bitter man was eventually ordered to remove the gift.
4

The Man Who Came Up with 101 Uses for His Ex-Wife's Wedding Dress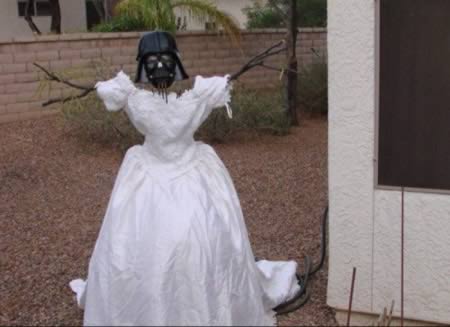 A jilted husband has exacted hilarious revenge on the wife who dumped him by becoming an internet sensation with ingenious ways of using her wedding dress.
Kevin Cotter was devastated when his wife walked out after 12 years of marriage, taking all her possessions. The only thing she left behind was her wedding dress. When Mr Cotter tried to get her to take that also, she told him that he could do what he liked with it.
So, after leaving the silk dress on a top shelf in their home in Tucson, Arizona for months, that is exactly what he did. He started a webpage called "My Ex-Wife's Wedding Dress" on which he charts his attempts to come up with 101 uses for the garment.
He confessed that his wife, whom he has not named, was not happy to find out about what he was doing.
But Mr. Cotter has refused take the blog down. He has attracted hundreds of thousands of hits and been featured on the American television show Inside Edition. In 2013, the blog became a book.
That's definitely a successful way to cope with divorce.
5

The Man Who Left a (Fake) Bomb in His Ex-Wife's Kitchen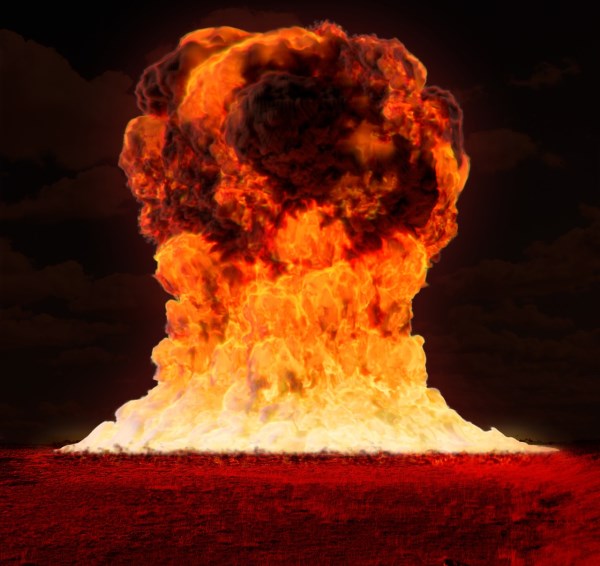 This wasn't the most explosive marriage of all time. A man who was angry about his impending divorce is suspected of leaving a pipe on the table for his wife, with a note that read, "This is a explosive. Its a bomb [sic]." Scrawled in red ink next to the pipe was the word "BOOM."
Randolph Smith, 51, was arrested on charges of aggravated assault with a deadly weapon, planting a hoax bomb, and resisting arrest.
Deputies in Vero Beach, FL got a call from the victim, who said that Smith left a gray pipe connected to a wire on the kitchen counter. She told deputies that the two were in the process of a divorce.
A bomb squad responded and found that the device didn't actually contain any explosives. Police tracked down Smith at a nearby Burger King and arrested him. He reportedly told cops that the bomb threat was a hoax because his wife "pissed him off."
6

The Man Who Filled His Ex-Wife's Hot Tub with Manure After She Filed for Divorce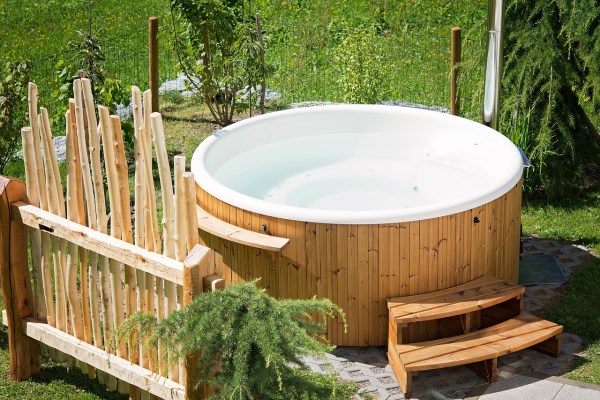 There is nothing worse than a husband scorned -- especially one with a tractor and ready access to manure.
Such was the case in Sainte-Émélie-de-l'Énergie, a small town north of Montreal in Quebec, Canada, where police say they caught 64-year-old Rene Daniel outside his ex-wife's house. Also with Daniel were "heaps of manure" piled high outside the woman's front door and inside her hot tub.
The disgusted soon to be divorcee filled the hot tub with manure after being served divorce papers. After he was confronted with the stinking mess, Daniel took off in his tractor, leading police on a chase at a little more than 10 mph. He was forcibly stopped and removed from the tractor less than a mile down the road.
7

The NYC Couple Who Divided Their House with a Wall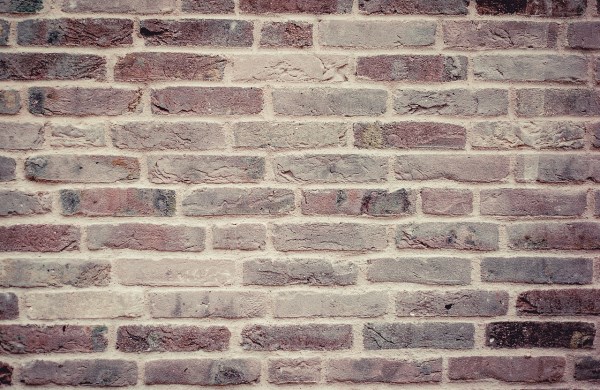 A feuding couple had to build a wall through their house because neither husband nor wife would give it up. They were granted a divorce after six years and hundreds of thousands of dollars in attorneys' fees.
Simon and Chana Taub were portrayed by Michael Douglas and Kathleen Turner's warring spouses in the 1989 film The War of the Roses.
The wall dividing the Taubs' three-story brownstone in the Borough Park neighborhood is one of the more unusual aspects of their protracted divorce. In August 2005, a judge said that Simon Taub, whom Chana had forced out of the house, could move back in after building the wall. Chana Taub appealed and managed to prevent construction. An appeals panel allowed the wall, which went up December 2006.
The wall separates the first-floor living room from a staircase inside the Taubs' three-story rowhouse. She has the top floor and part of the second floor. He got the first floor and part of the second. A second-floor door is barricaded on both sides so that they don't run into each other.
Chana Taub still lives in her portion of the house, while Simon Taub lives on his side as well.
8

The Farmer Who Used a Grinding Machine to Cut His Farm Tools and Machines in Half to Split Everything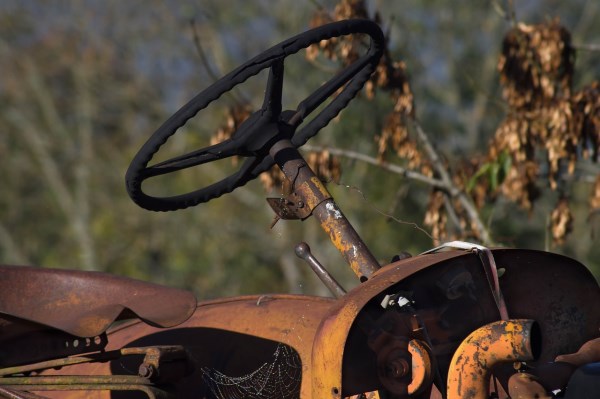 A Serb farmer used a grinding machine to cut his farm tools and machines in half in order to comply with a court ruling that he must share all his property with his ex-wife.
Branko Zivkov, 76, had been ready to give his wife Vukadinka her equal share of everything he had earned during their 45-year marriage, but he was furious at being asked to give away half of his farming equipment. Instead, he bought a grinder and cut all of his tools in two, including large items such as cattle scales, a harrow, and a sowing machine.
He still hasn't decided how to divide the cow, though.
9

The Woman Who Launched Her Wedding Ring into Space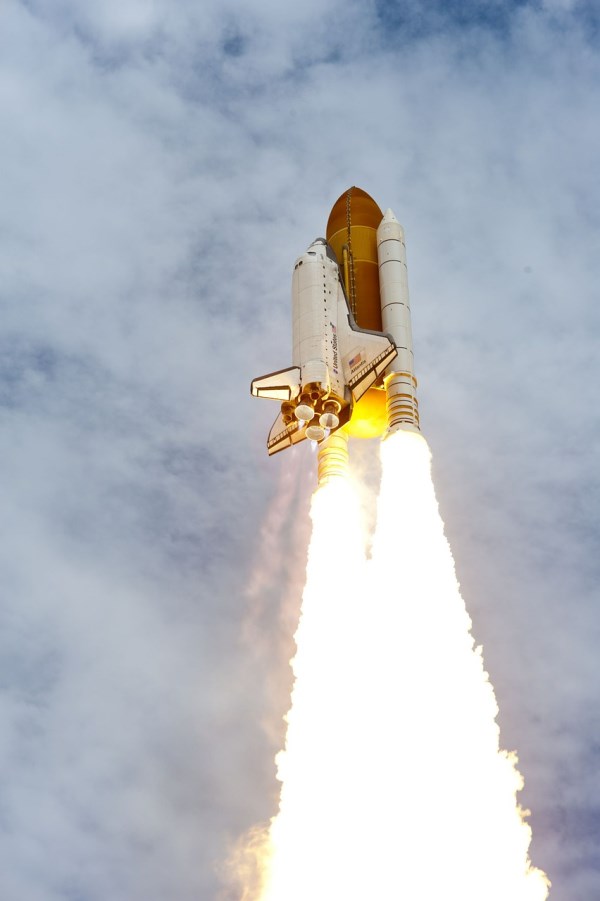 Are you not sure about what to do with your wedding ring after divorce? One New Zealand woman found a way to send hers far, far away.
In 2012, Rebecca Gibbs of Christchurch, New Zealand put her ring inside a homemade rocket and launched it into space. She recorded the launch in a YouTube video that has since been taken down.
Gibbs lived with her now-ex-husband Stephen Page in the UK during their four-year marriage, but returned to New Zealand after they split over a year ago. Since her return, she has given away many reminders of her past -- including her wedding dress -- but she wasn't sure about what to do with her ring. Her current partner's brother, a rocket scientist, gave her the idea to launch it into space.
10

The Divorcing Husband Who Hung a Protest Banner Outside Their Home
Scorned husband Robin Baker used the front of his house to send a message to his ex-wife after finding that she had stripped their Leicestershire home of all its contents.
The 45-year-old father-of-three said that he put up the homemade sign outside his house in Coalville to inspire other men who have found themselves in the same situation.
The protest banner declares, "Woman you stripped this house bare. I proved you a liar in court. Your getting **** all."
The truck driver said that he and his wife of 22 years, Jeanette, 47, mutually agreed to end their relationship a year before. He continued to live in the three-bedroom property while his wife moved out. But one day he came home to find the house empty.
Mr. Baker said that strangers have been queuing up to congratulate him since he put the banner outside his upstairs front window.