1

Nerina Orton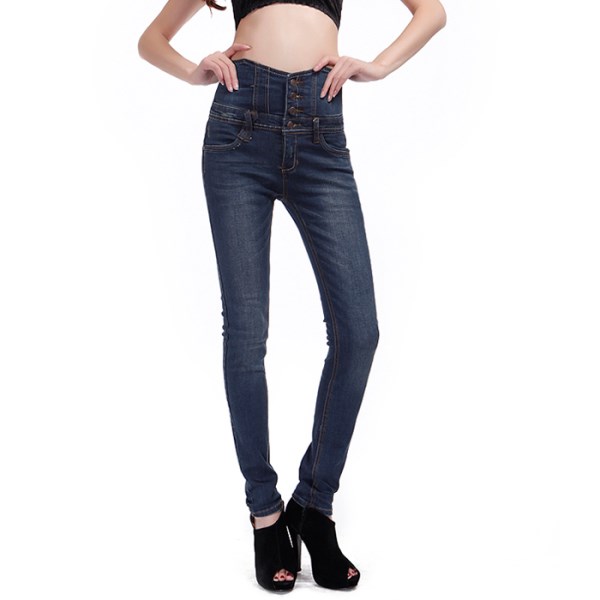 Nerina Orton from Birmingham, UK dreams of having the smallest waist in the world. Nerina is only 22 years old and, at a 15.7-inch waist (40 cm), she is well on her way to achieving her desired size.
Nerina has been wearing a corset since she was 14 years old. There are health risks associated with her obsession. The woman's body has adapted and grown with her wearing a corset, so every time she takes it off she feels her intestines moving, trying to retrieve a more natural position.
A part-time dancer dabbling in the burlesque genre, she even wears her beloved corsets to sleep. While others look for comfortable jammies, she wears a custom corset during the night.
Without a corset, Nerina's waist actually measures 22 inches (56 cm).
Her goal is to break American Cathie Jung' record. A corset enthusiast from Connecticut, Mrs. Jung wears a corset 24 hours a day and has managed to get her waist down to 15 inches (38.1 cm). At 1.65 m (5 ft 6 in) tall, she is the current Guinness World Record holder for the "Smallest Waist on a Living Person."
2

Cathie Jung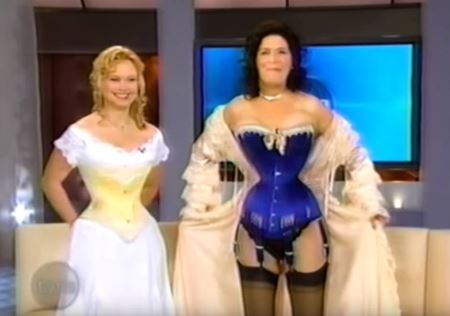 American Cathie Jung, born in 1937, has a corseted waist measuring 15 inches. Un-corseted, it measures 21 inches. Her enthusiasm for Victorian clothes is why, at the age of 38, she started wearing a training belt to gradually reduce her then 26-inch waist. She has never had surgery to define her waist.
She currently holds the record for the world's smallest waist on a living person. Her waist is about the same size as a regular jar of mayonnaise.
3

Michele Koebke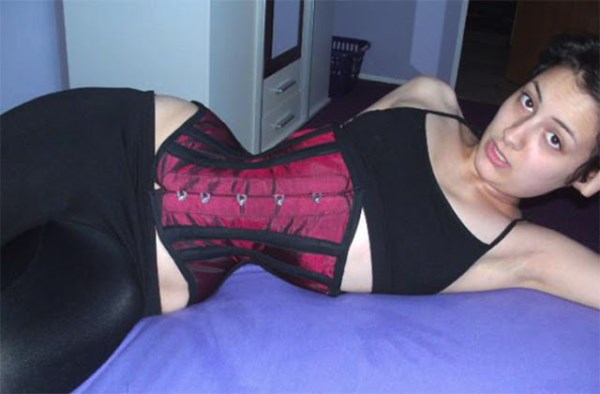 For most of us, a slender waist is the product of a careful diet and plenty of exercise. But not for Michele Kobke, 24. The Berliner has shrunk her waist from 25 inches (64 cm) to just 16 inches (40 cm) by wearing a corset every day for three years - even while sleeping. Despite having a waist smaller than most catwalk models, the slim German says that she hopes to whittle her waist down to a shocking 14 inches (38 cm).
However, Michele's tiny waist could prove to have serious consequences for her health, as she already struggles to stand up without her corset thanks to atrophied muscles in her back and stomach. Her stomach is so constricted that she can't eat a normal meal; instead, she eats up to 10 small meals a day.
By comparison, the average British woman has a waist that measures 33.43 inches (84.9 cm), which is equivalent to a size 14 dress size.
4

Ethel Granger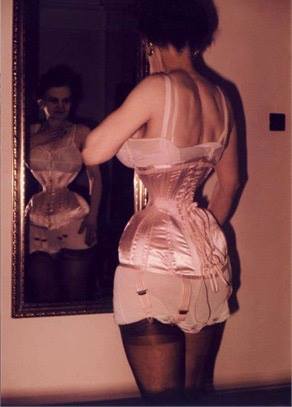 Ethel Granger had the smallest waist in recorded history, measuring a mere 13 inches, but she didn't come by it naturally. Ethel's waist was due to her husband, William Granger, who was obsessed with the idea of a wasp-waisted woman.
After years of corsets, Ethel finally achieved a Guinness Book of World Records-worthy 13-inch waist, as well as a signature look involving a variety of facial piercings.
5

Ioana Spangenberg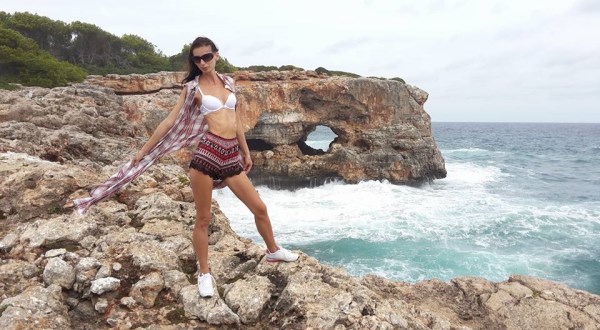 No, it's not Photoshop, and no, it's not surgery. According to Romanian model Ioana Spangenberg, her 20-inch waist is all natural.
Spangenberg, 30, measures in at 5 feet 6 inches tall, weighing six stone. She insists that she eats three square meals a day, including fatty foods such as crisps, pizza, and kebabs.
When she was 13, she would get friends to put their hands completely around her 15-inch waist.
She says she has tried to fatten up, eating sweets like Mars bars to do so, but to no avail.
6

Ann Ward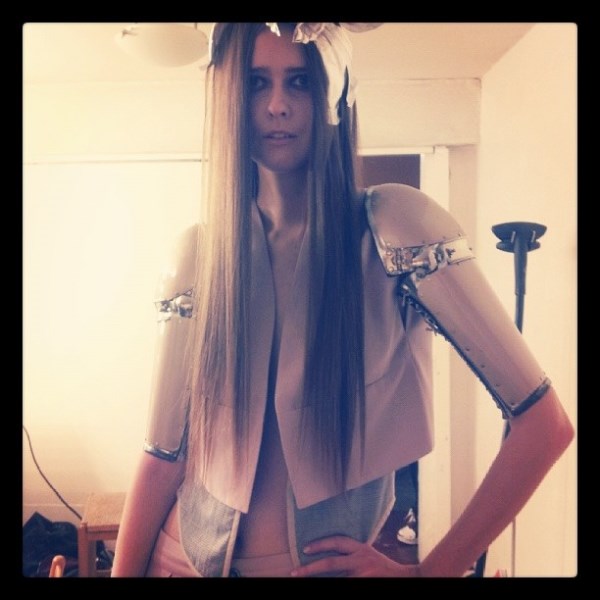 Her waist is so tiny that it fits in a man's hands. But at 6 ft 2 in, this stick-thin America's Next Top Model contestant shocked viewers. Thin-waisted Ann stunned supermodel Tyra Banks and the judging panel as she auditioned in a promo for the series' 15th cycle, which she later won.
The student from Dallas, Texas was 19 years old during her appearance on the show.
7

Dita Von Teese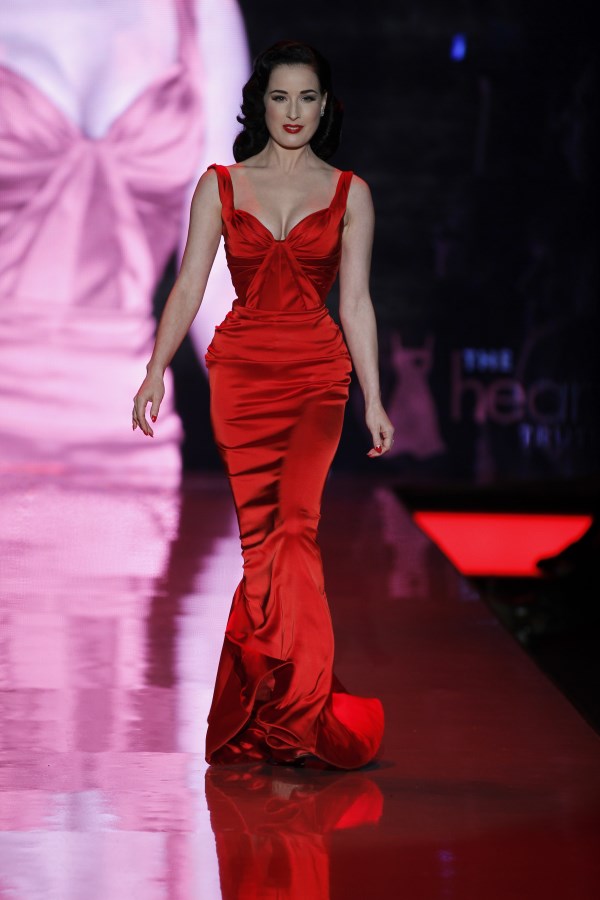 In 2012, Dita Von Teese celebrated her 40th birthday. The "Queen of Burlesque," who was married to rock singer Marilyn Manson from 2005 to 2007, believes that she is in better shape now than she ever was in her 20s.
In an interview with Closer magazine, Von Teese, who is 5 feet 3 inches tall and weighs 8st 3lbs, also admitted going through a "party girl" phase in the 90s.
The star explains that she maintains her tiny 22-inch waist (which can be squeezed down to 16.5 in) by eating healthily, rarely drinking, avoiding bread, and drinking a vegetable smoothie made from ingredients including parsley, coriander, and spinach every morning. She also exercises daily and has worn a corset since she was just 18.
8

Valeria Lukyanova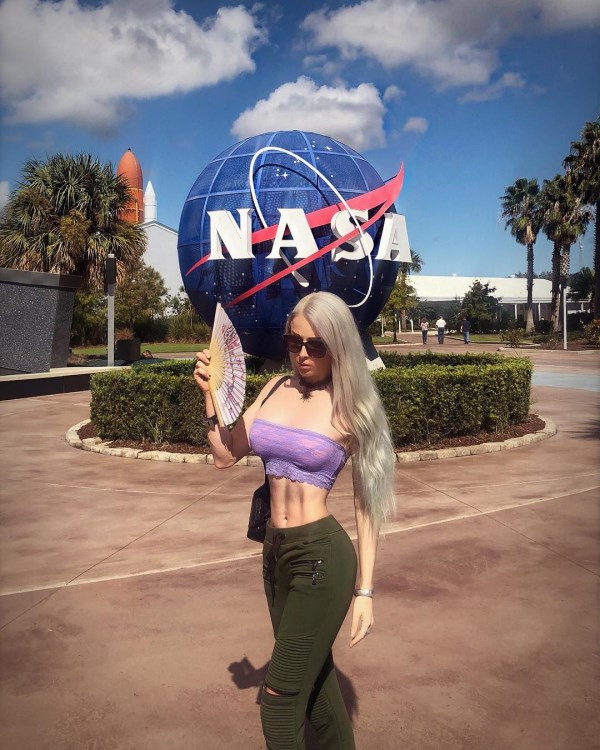 Valeria Lukyanova is the self-proclaimed "most famous woman on the Russian-language internet." The 21 year-old Ukrainian first made a splash in her native Ukraine and neighboring Russia a few years back with her anime-style Barbie doll looks. After she first hit it big on the Russian-language internet, netizens started digging through her old social networking posts and profiles, cataloguing all the rumored surgeries she'd undergone, from nose jobs to rib removal to waistline reduction. She certainly has a tiny waist.