You may have found a hair in your food or been overcharged for a drink, but we doubt you've ever dined at a Nazi-themed restaurant, or ordered a "Fat Bi**h" to go. Here are some restaurant controversies that may have you flocking to the eateries ... or not!
1

Man Dies of a Heart Attack at the Heart Attack Grill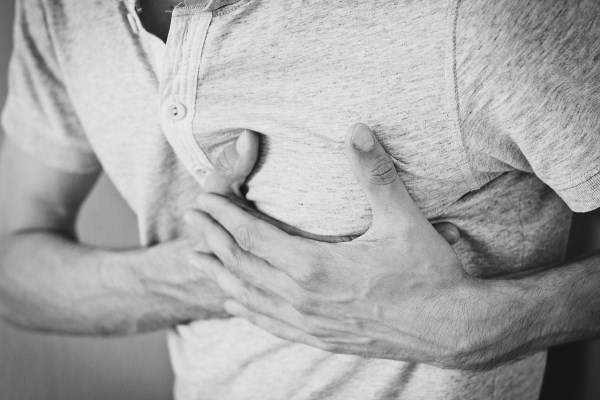 Once again, the Heart Attack Grill has "lived" up to its name.
The eatery's unofficial spokesman, John Alleman, died this year of a heart attack at the age of 52.
During the 18 months prior to his death, Alleman would encourage passersby on the street to eat at the grill. Owner Jon Basso said that Alleman was never paid for his efforts, but was occasionally given free food -- and warned about eating too much of it.
Basso told the Las Vegas Sun that he warns his customers upon entrance that his restaurant is not healthy, and they shouldn't eat there more than once a month.
The Heart Attack Grill not only claims the Guinness World Record for the "most calorific burger" with the Quadruple Bypass Burger, but it also claims three more health-related incidents.
In 2011, another Heart Attack Grill spokesman died at age 29. In 2012, one customer died while eating the Triple Bypass Burger, and another collapsed while eating a Double Bypass Burger.
Salad, anyone?
2

A Burger Served with a Communion Wafer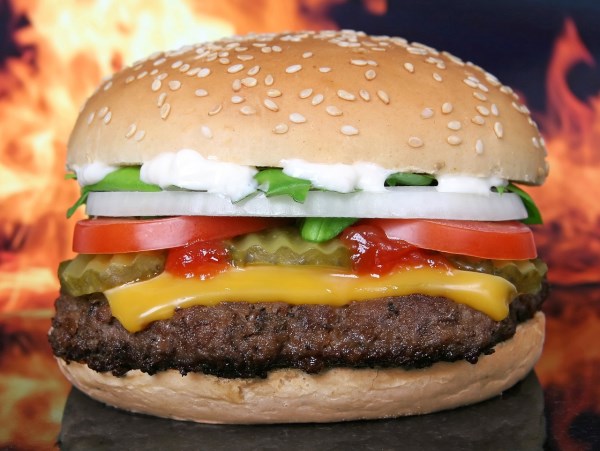 Thou shalt not eat meat with unconsecrated communion wafers.
It's not one of the Ten Commandments; rather, it became the sentiment of several people after they got wind of the Ghost, a burger at the heavy metal-themed bar Kuma's Corner in Chicago.
The burger is named after Swedish metal band Ghost B.C., but that's not the issue. Although it's just 10 ounces of beef on a pretzel bun with Ghost chile aioli and white cheddar cheese, it's topped with a red wine reduction and an unconsecrated communion wafer, much to the chagrin of many patrons.
Some people like their burger bloody and full-bodied, and some don't.
3

Nazi-Themed Restaurant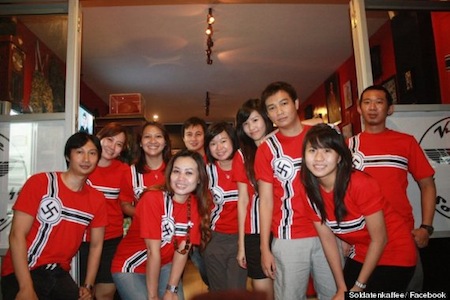 Who ordered the Mein Kampf on rye?
That may or may not be something you could hear in the Nazi-themed cafe Soldantekaffee in Indonesia.
The restaurant, decorated with swastikas, propaganda, and a portrait of Adolf Hitler, is run by waiters in Nazi paramilitary uniforms. It has been in operation since April 2011, but was shut down temporarily due to an investigation into the controversy surrounding the offensive nature of the eatery. It has since reopened.
Du hast.
4

Automatic Tip If You Don't Speak English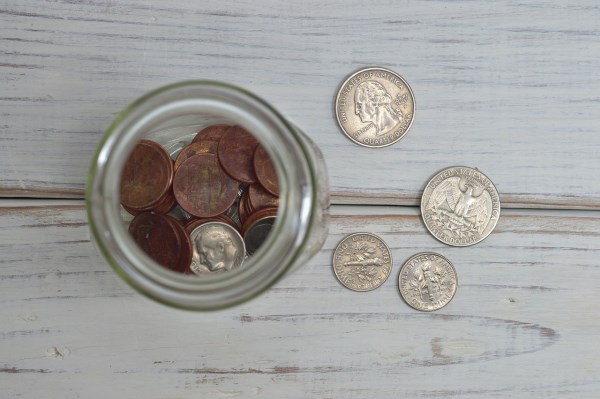 It's not cheap to vacation in Hawaii in the first place, but if you don't speak English and you plan to dine at Keoni by Keo's, expect to spend even more dinero.
The restaurant allegedly adds a 15% gratuity to the bill for non-English-speaking guests.
The language levy reportedly comes from the fact that most of the restaurant's customers are tourists, many of whose country of origin may not have similar tipping traditions. This means that the servers and restaurant lose out on extra cash if they don't get an extra few bucks for the service.
So, now the service can be terrible and you'll still have to tip if you don't speak English.
No comprendo.
5

Restaurant Serves Lion Meat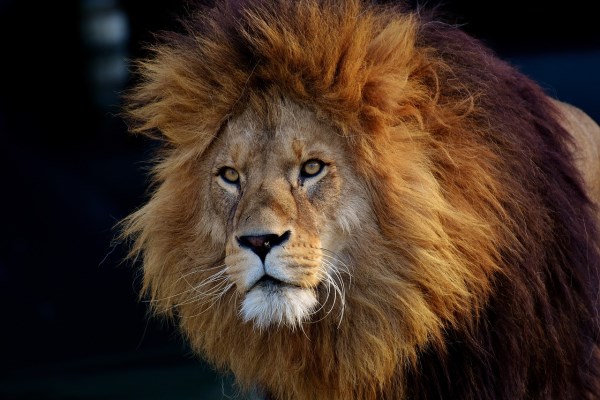 How can you be the king of the jungle when you're inside someone's belly?
Easy. You're on the menu at a Florida restaurant.
Mokutanya Yakitori Restaurant in Burlingame served up lion meat to its customers, but not without an uproar.
Five ounces of farm-raised African lion that was cubed and served on skewers ran foodies $70 at the restaurant, which also serves up other exotic items such as peacock and swan.
6

Cameras in the Bathroom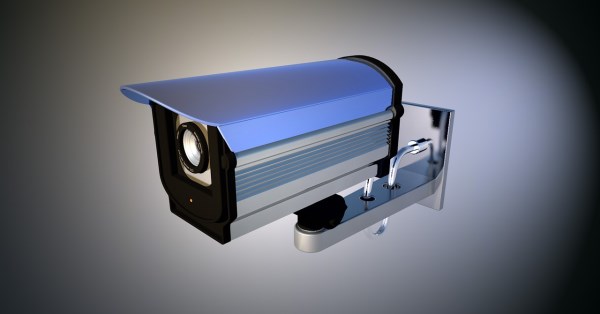 Big Brother is looking over your shoulder in Houston... while you take a leak at a bar.
That's right: cameras are in the men's room at Wolfies in Lake Conroe, and the staff isn't blinking.
The bar says it installed the cameras to deter vandals from defacing the property, but it has sparked much controversy.
The cameras in the men's can are purportedly aimed at the sink, but who knows whether that just means patrons have bad aim.
Hopefully it won't lead to too bad of a pissing contest.
7

"How To Catch An Illegal Immigrant" Restaurant T-Shirt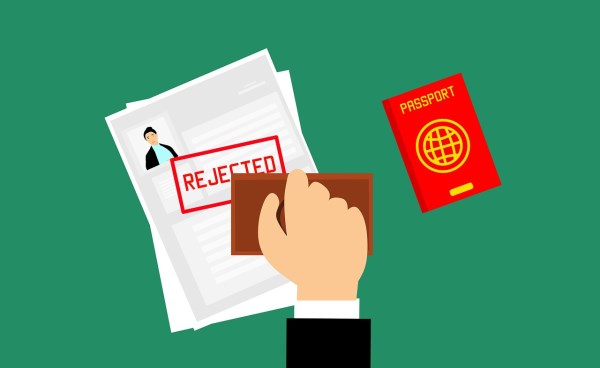 If you're hungry in South Carolina and are craving Mexican food, look behind your shoulder before you decide to make a run for the border -- and we don't mean Taco Bell.
Earlier this year, Taco Cid employees in the southern state's municipality of West Columbia sported T-shirts that read "How to Catch an Illegal Immigrant" and depicted a box trap using two tacos as bait.
The apparell stirred up controversy not just within the community but nationally, sparking bomb and death threats.
Leanne Snelgrove, the restaurant's owner, said that she'll continue selling the T-shirts, despite the negative attention.
8

Sofa King Juicy Burgers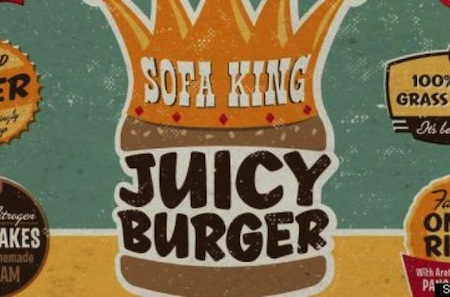 How f**king hungry are you?
Some aren't hungry enough to eat at Sofa King Juicy Burger in Tennessee because the restaurant's title sounds profanity-laced when said.
The burger joint's owner, Greg Beairsto, told the Times Free Press that he named his establishment after a Saturday Night Live sketch, giving the place a "playful wink."
Sofa King Juicy Burger is said to be child-friendly and aims to serve healthier fast food, using local and organic beef.
Sofa king cool.
9

Eatery Serves Fat-Themed Sandwiches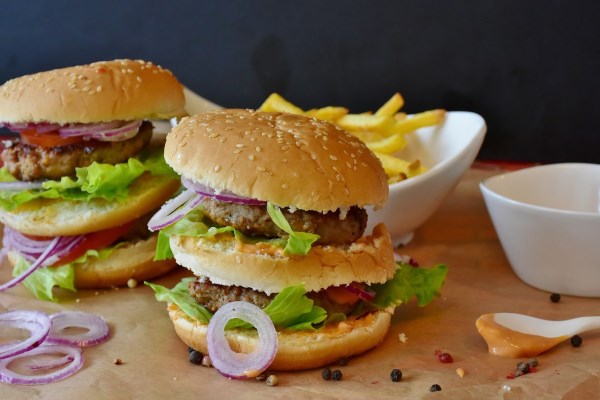 Can I get one "Fat B*tch" to go?
That could be how you order your next sandwich at Romeo's Pizzeria in Salisbury, Maryland, since the restaurant names several of its "fat sandwiches" after, well, fat names.
However, orders like "Fat Idiot" have stirred up controversy, especially when families are forced to place orders or listen to others purchase a "Fat Azz" or a "Fat Mother Clucker."
Romeo's is located directly across from Salisbury University, so some of the marketing and advertising may be directed toward a younger, college crowd.
That was in 2012. There's no word yet whether old ladies are still ordering "Fat C**ks" at Romeo's today.
10

Too Much Bacon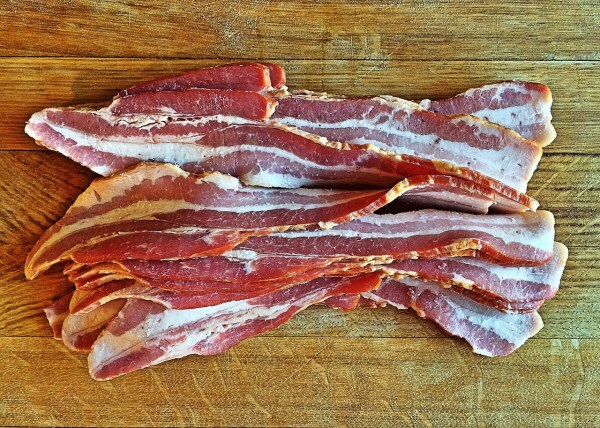 Bacon is the new craze, but in San Francisco it's driving some people crazy.
Bacon Bacon, a restaurant in the Haight-Ashbury district, was shut down in May 2013 because neighbors complained about the constant smell of the tasty pork treat.
The establishment was cooking 300 pounds of bacon a day to round out their menu of bacon-infused everything, including chocolate and jam, prompting people to raise a stink about the stench.
Bacon Bacon's owner, Jim Angelus, chewed the fat with city officials and his restaurant's reopening was pending approval.